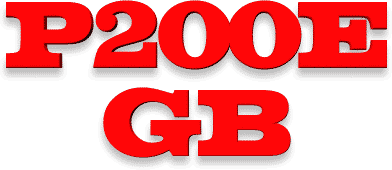 Today - 1st August 2021 - my PX200elestart has reached another landmark.
25 years ago today I marched into Perry's of West Brom with two grand in my hand to collect a brand new PX. I actually rode there on a battered Vespa 150 Super, which believe me wasn't so super, and they gave me £200 part swap.
Paintwork is still all original, well stone chipped though. Lights and indicators have been upgraded, all original items are in a box in the garage. Seat is still the original item although it has been recovered a few times. Last time because the cat clawed it.
Shockers and rims are Pinasco, again all the original items are in a box in the garage.
Forks and hubs are all original paint.
Speedo was a brand new item from a later model because I managed to crack the original lens removing it from the headset top. In total the scooter has done around 75,000 miles. Mostly mainland Europe.
Engine still has the original barrel and piston and still pulls like a train, ask anyone that's followed me. I have however managed to destroy two clutches.
Vigano screen has been on since almost day one.
In recent times I have bought two new GTS' and they are nowhere near the build quality that this was. One GTS has had to be repainted twice and it needs doing again.25 years of absolute pleasure.