What can I say...we've been looking forward to this for a while...Jack's first national on the motorway...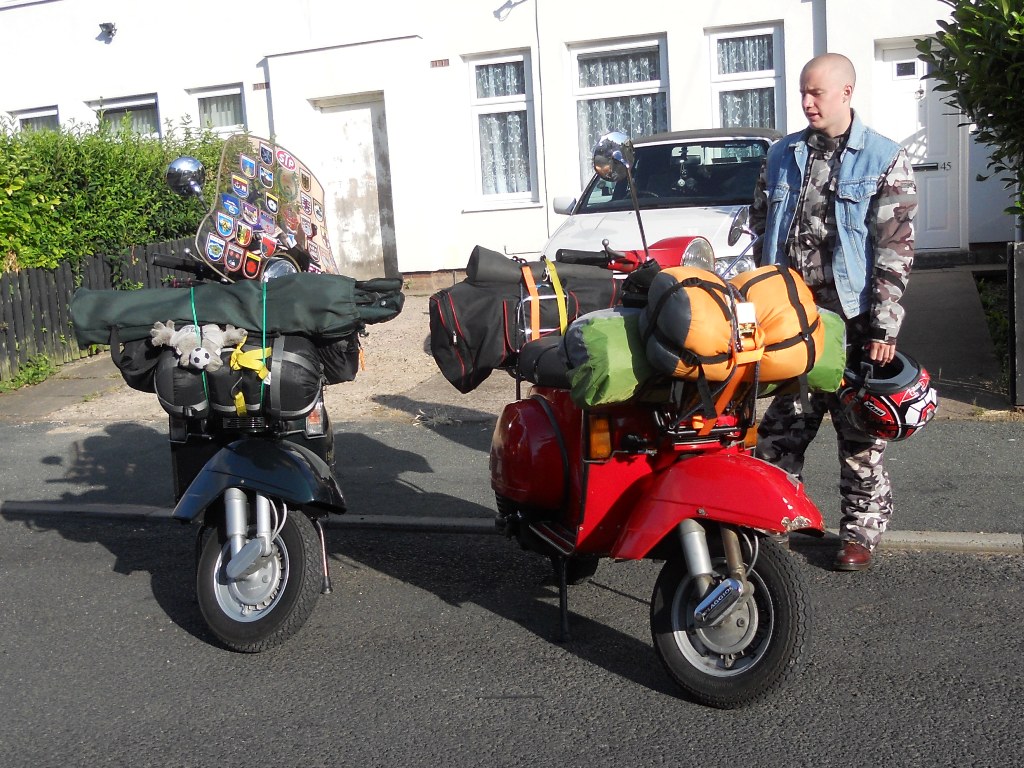 all loaded and ready for the off...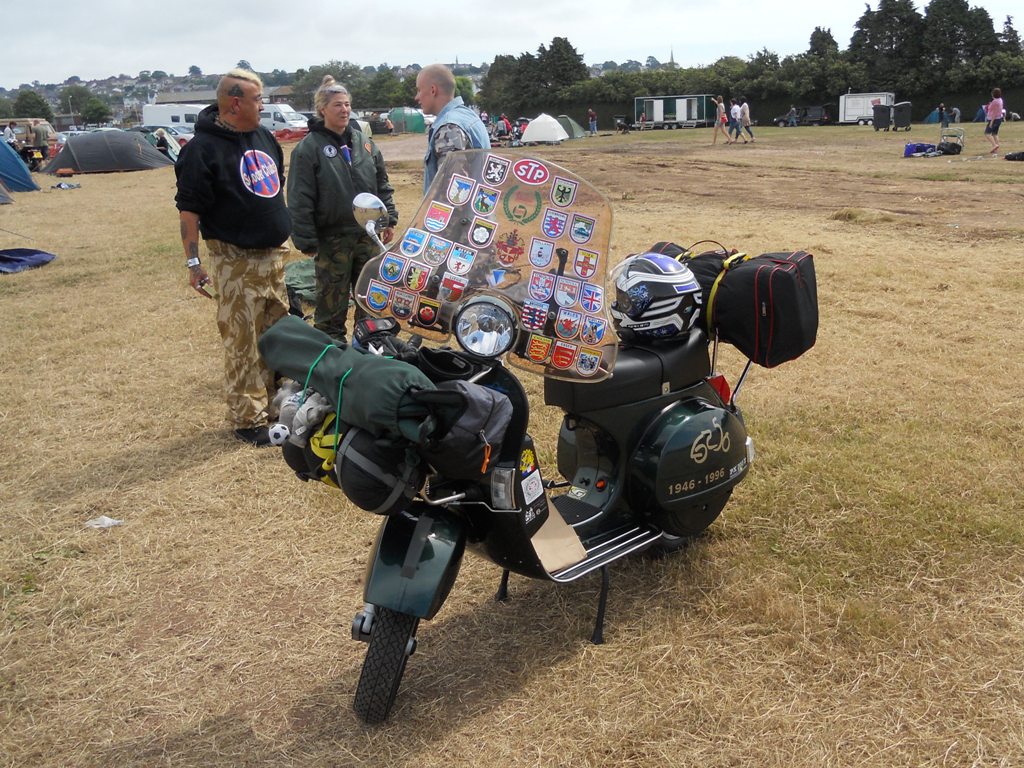 I don't remember the campsite looking this bad two years ago!!..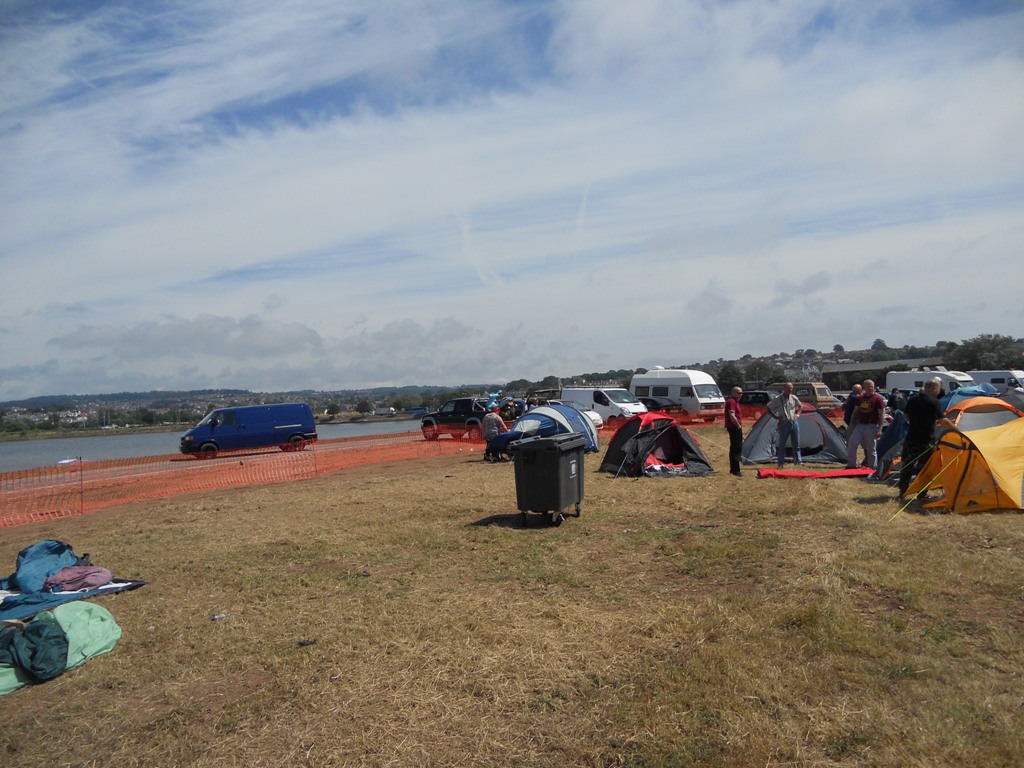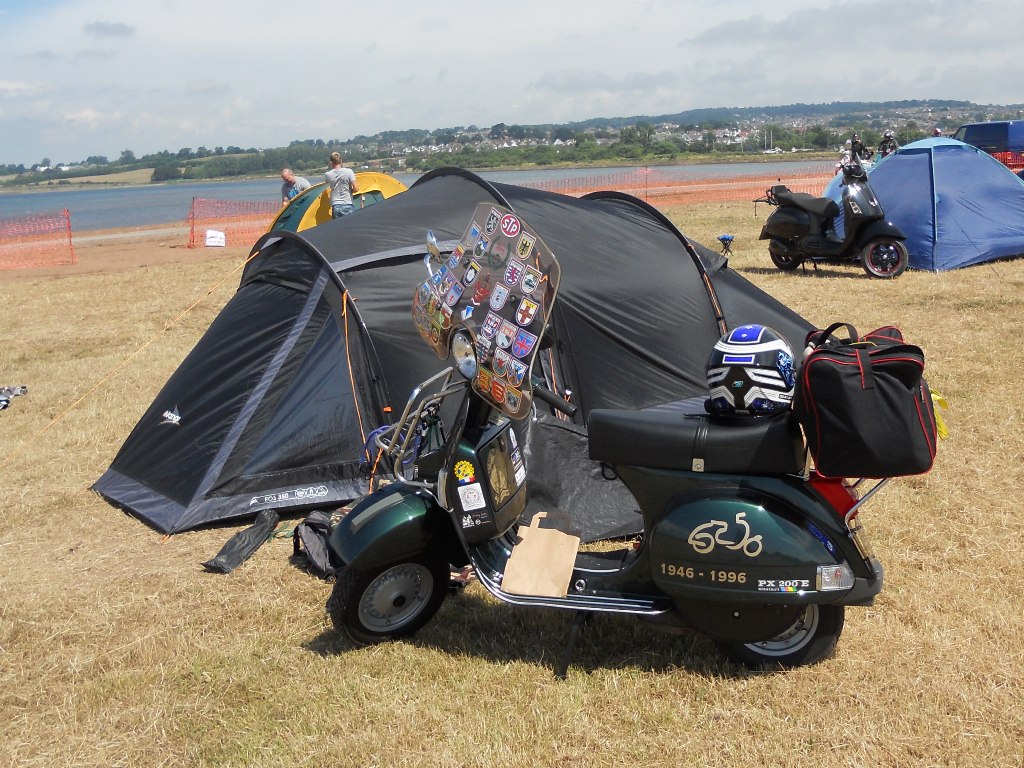 tent's up...just need to get the air bed pumped up and the rest of my stuff unloaded...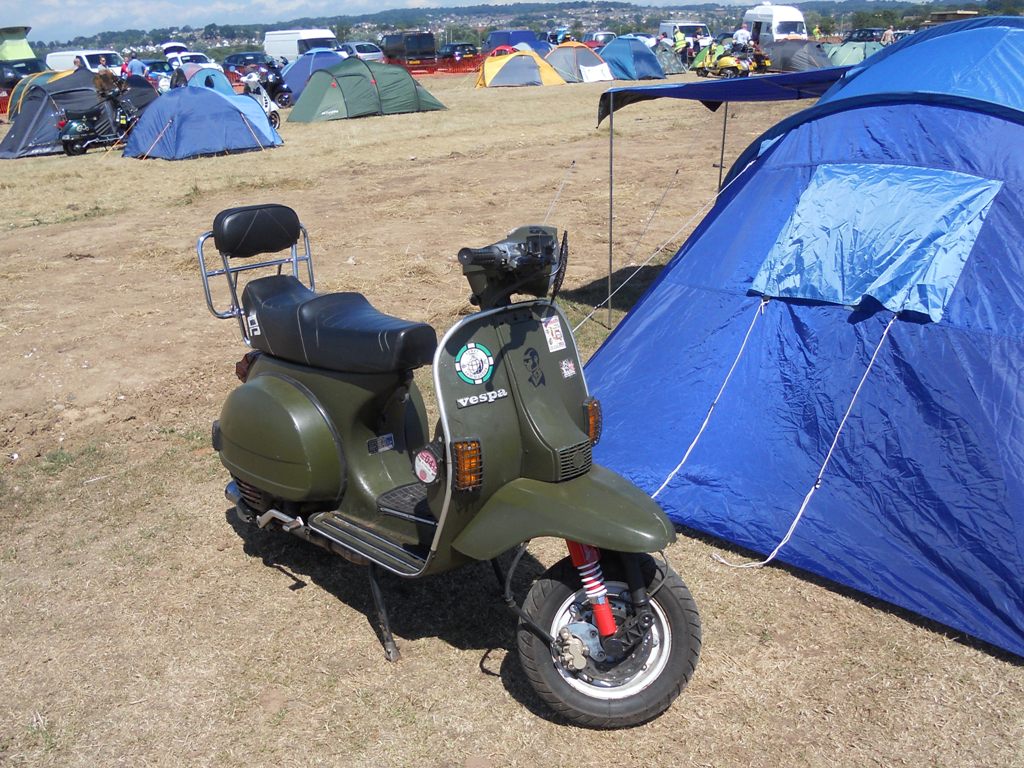 Pottsy's Vespa...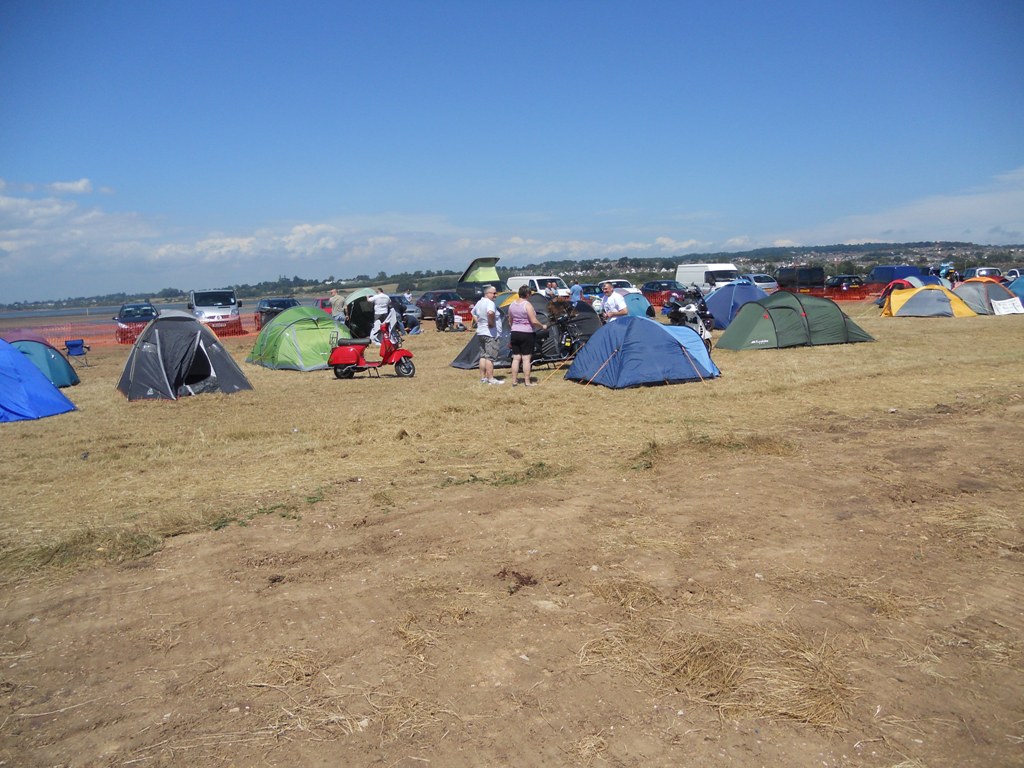 still early...still pretty empty...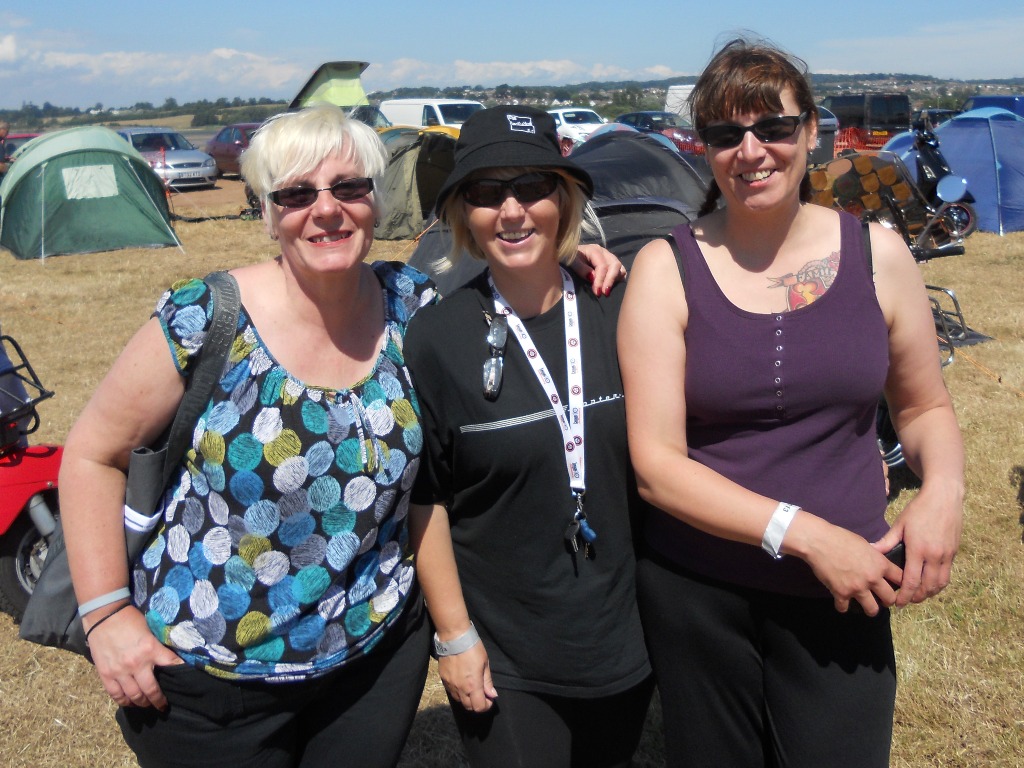 three stunners...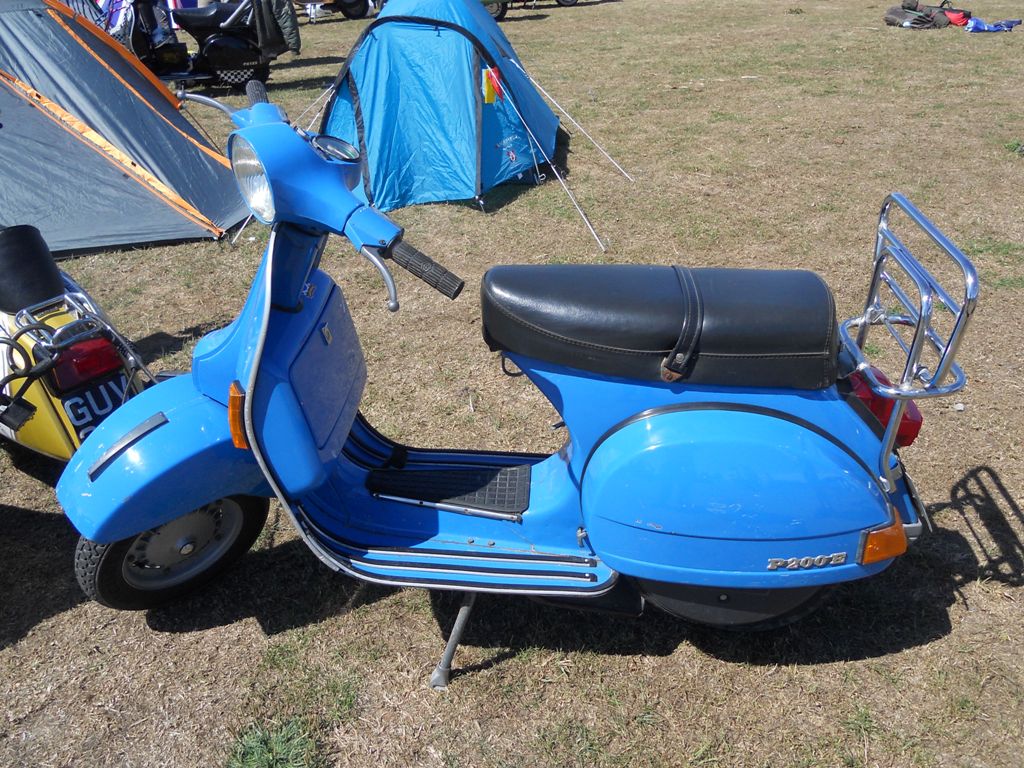 very nice MK1 PX...still had the ally legshield trim fitted...
obviously not come very far dressed like that...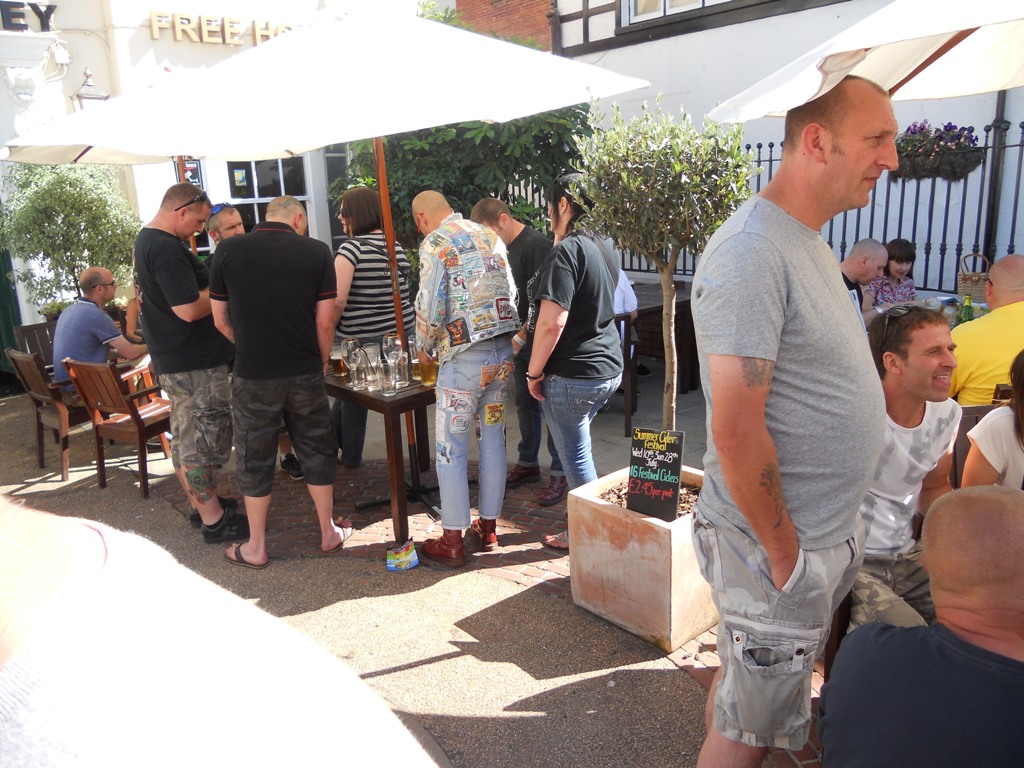 loads of typical scooterists and a comedy...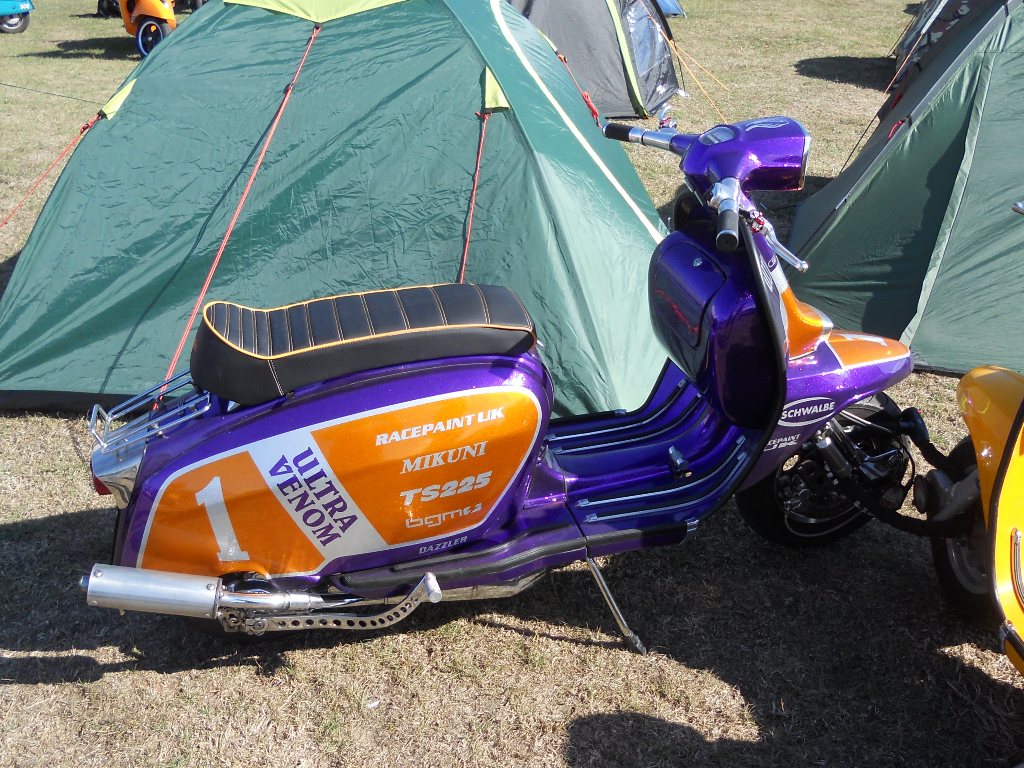 back on the campsite and it was time for a quick look around to see what's new down on the south coast...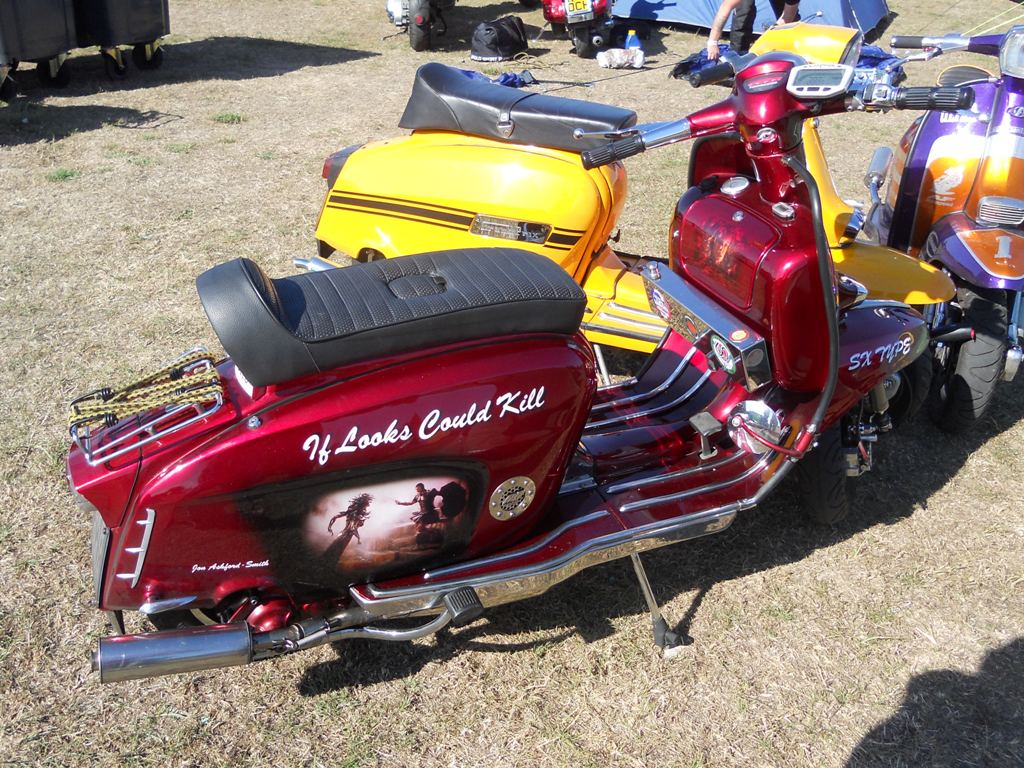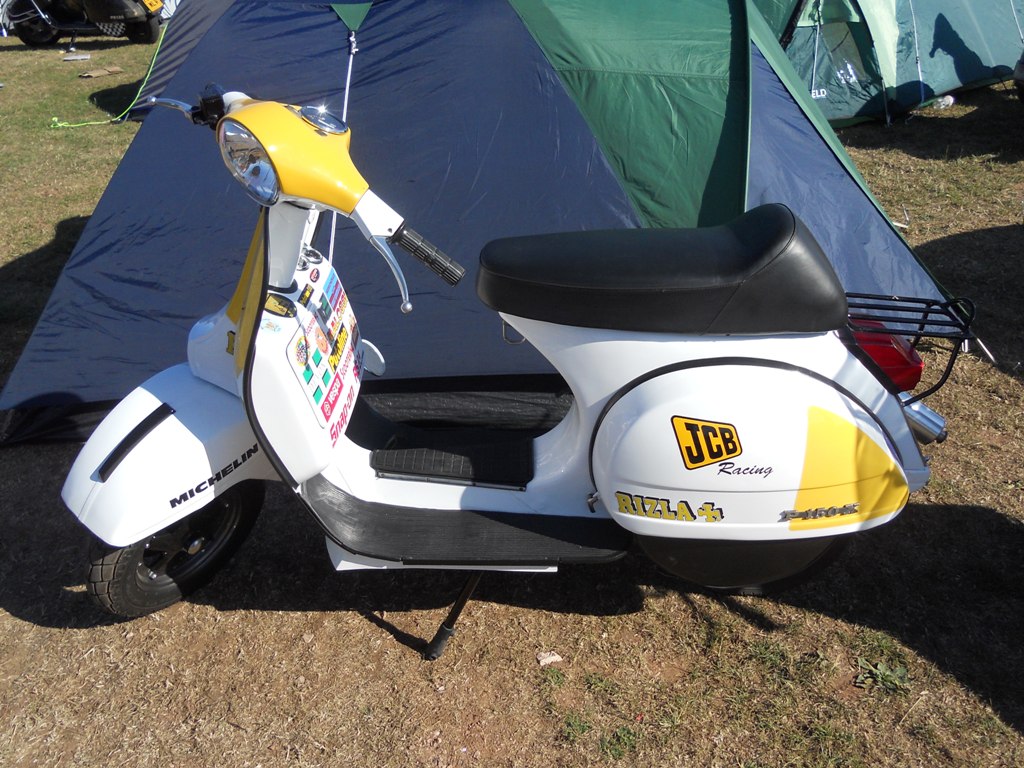 simple but nice...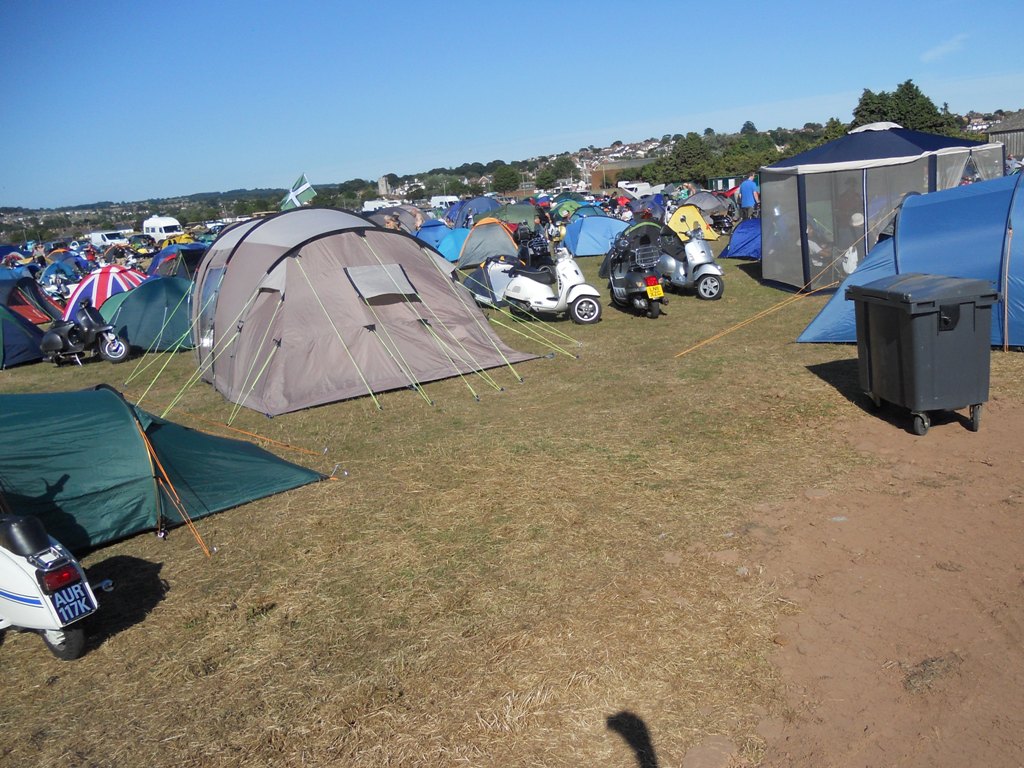 starting to fill up a little now...