Like previous years we had planned to leave on the Wednesday and do a mini tour of Scotland...once again GCSE's & revision on Thursday had buggered that up...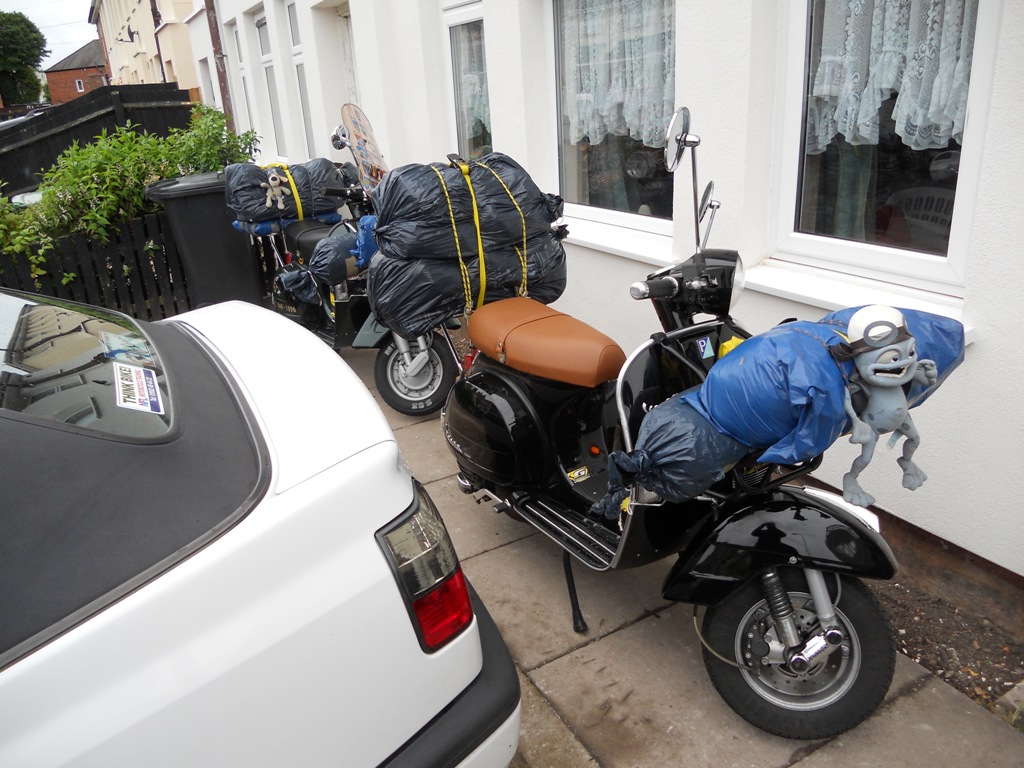 4:00pm...all packed and about to leave...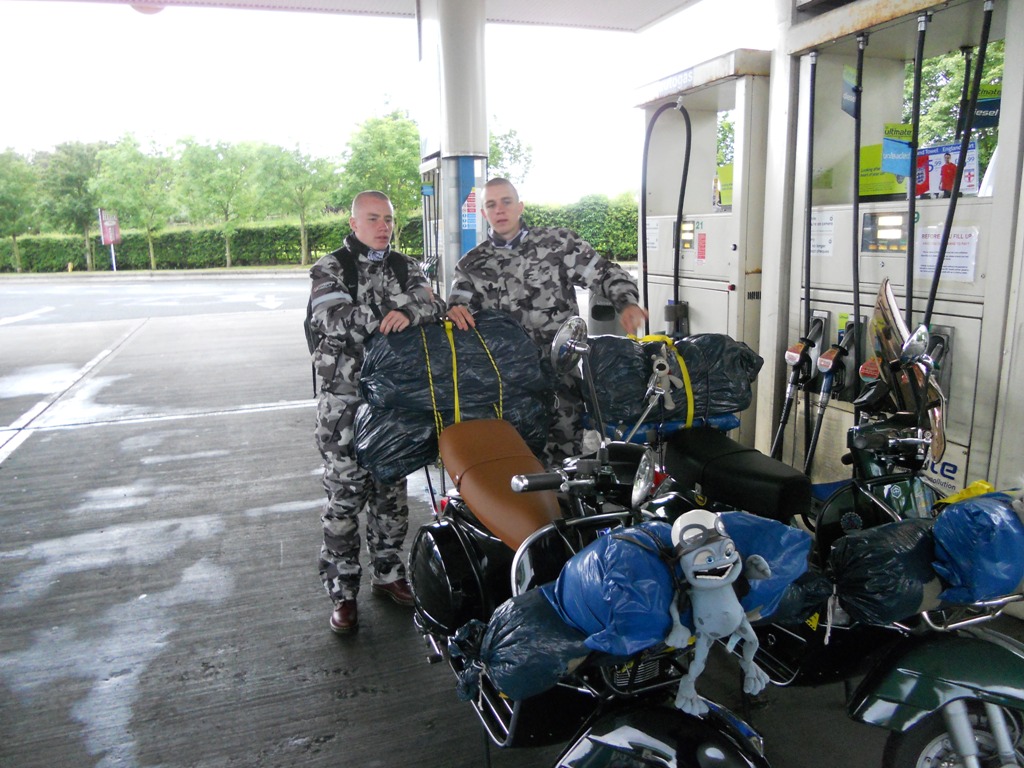 first stop for fuel...Knutsford I think...
second stop for fuel...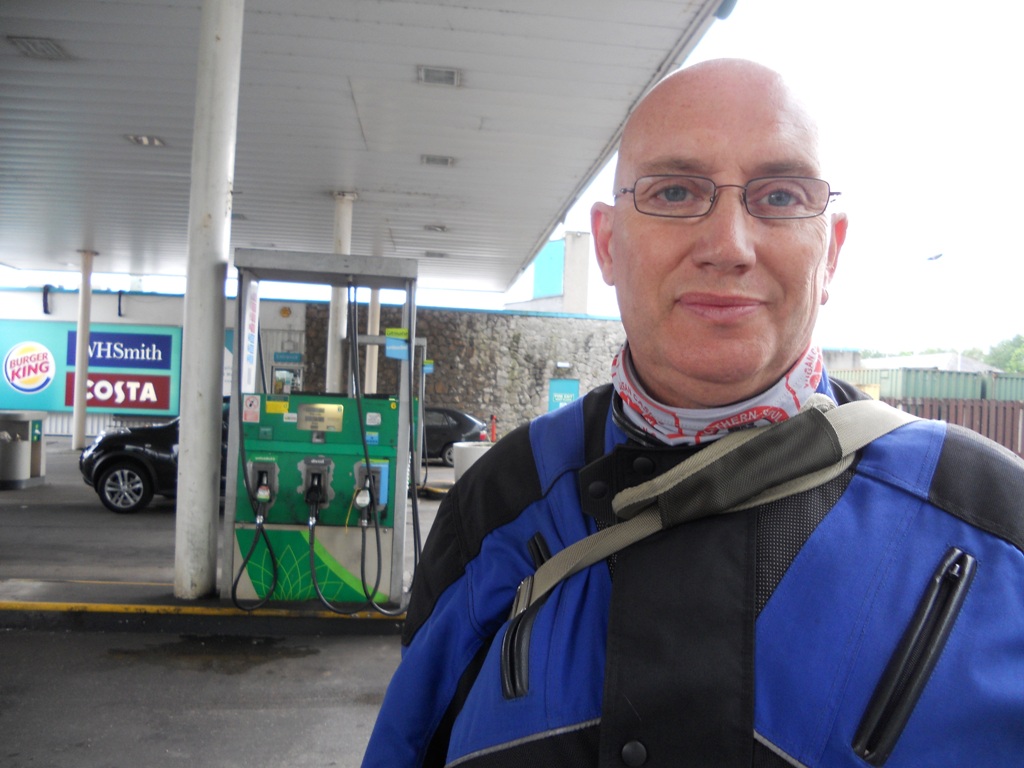 Marvin taking control of the camera for a moment...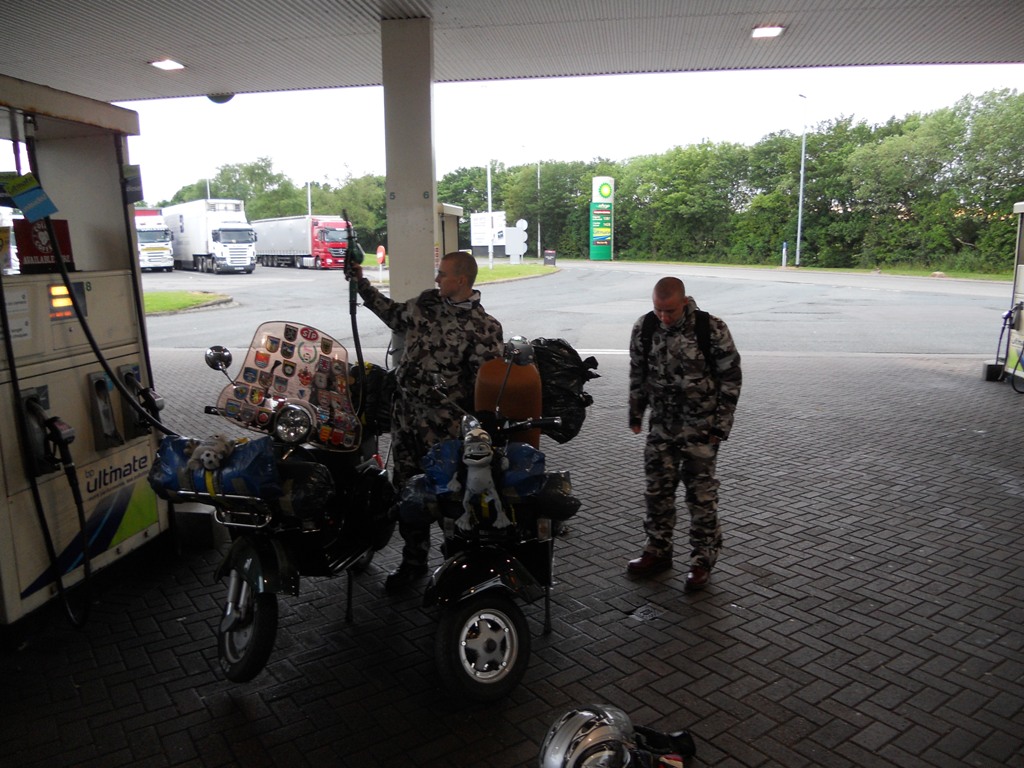 we were just 10 mile short of our destination for Thursday night when we stopped for the third fuel stop...
Friday morning around 8:00 saw us putting our tents away ready for the final 59 mile of our journey...two lads from Gloucester joined us on the campsite around 11:00pm last night...to be fair the one lad had told us about this campsite when we spoke to him in Whitby...he used it on the way to Kelso last year...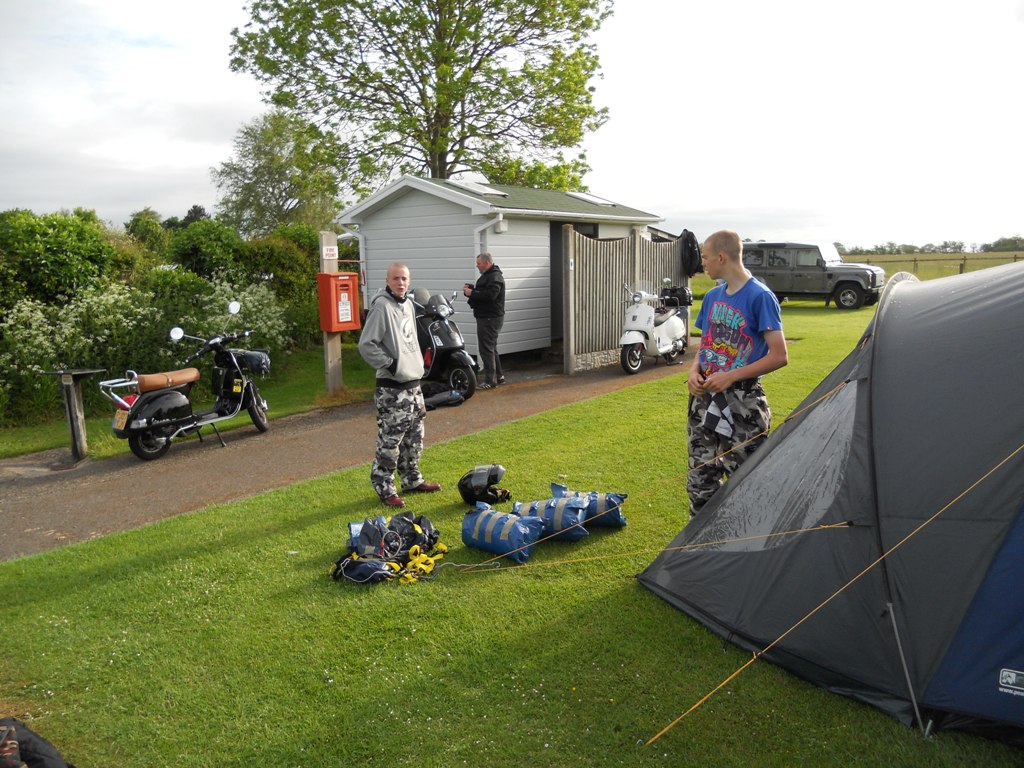 I can just guess Marvin is saying: "what you doing standing around with your hands in your pockets Jack!"...we only ever erect one tent while we are camping on the move which is why there is still a tent on Marvin's front carrier...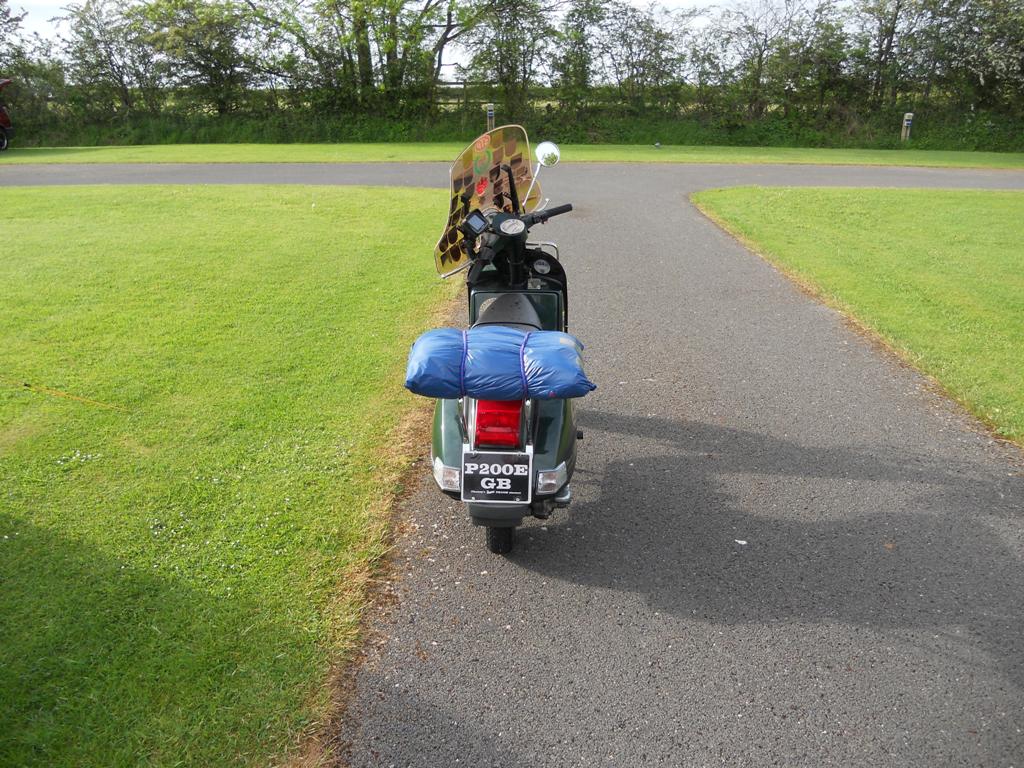 my scooter starting to be reloaded...air beds already on...
Marvin & Jack ready to leave...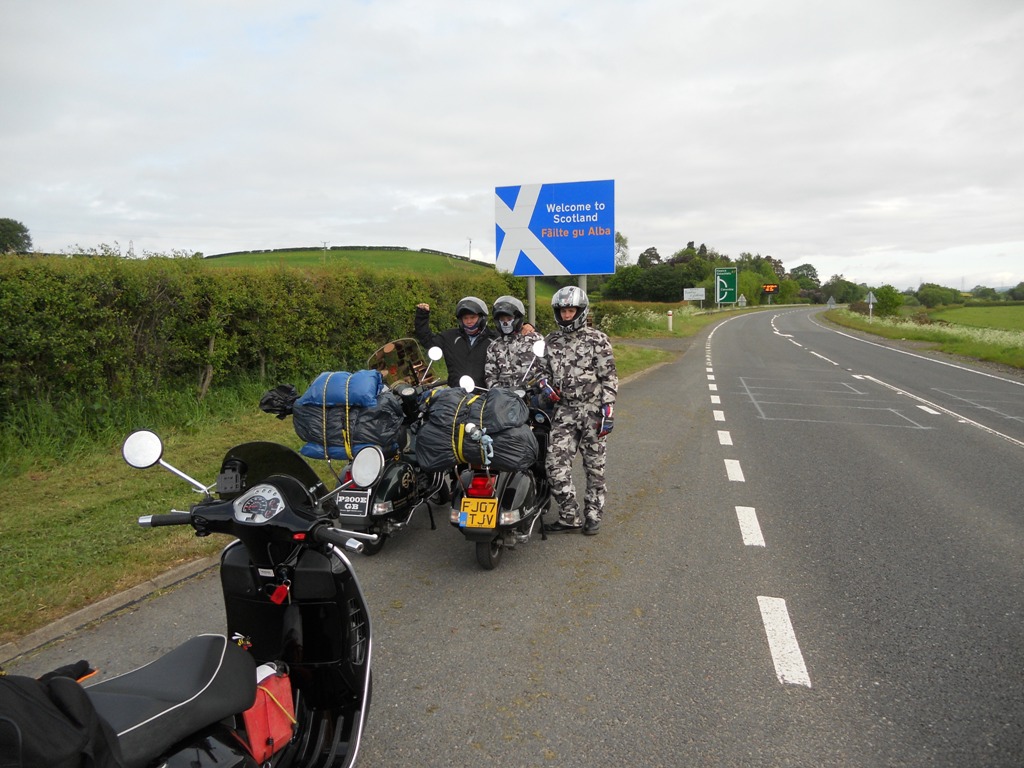 third year in a row...third different scooter for Marvin...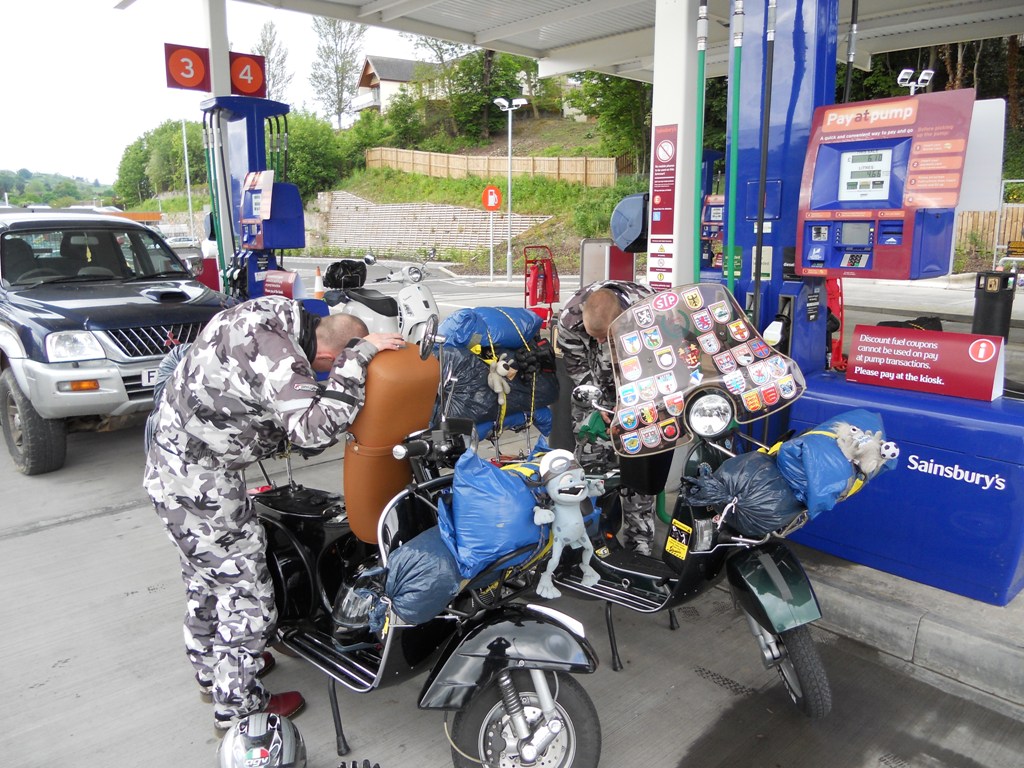 fourth and final fuel stop...Sainsbury's in Hawick...yes Jack that is where the fuel goes...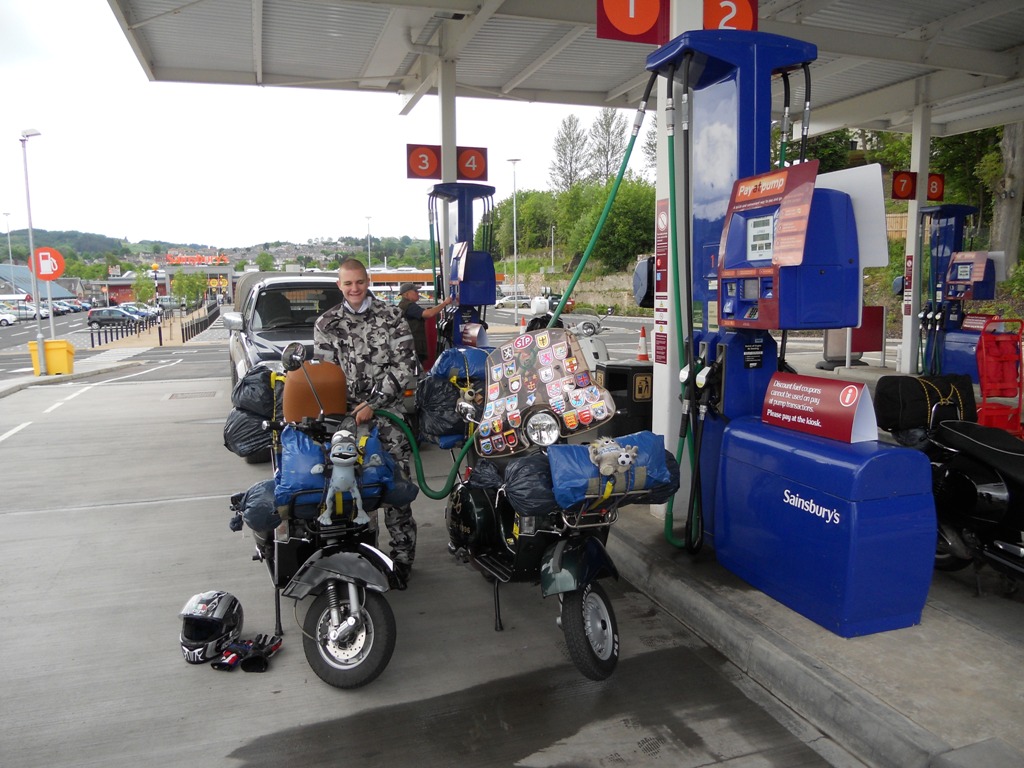 as we had all the time in the world to do the last 20 mile and the gates on the campsite didn't open until 12:00 we stopped here for breakfast...Jack has already gone down to the store to order for us...