I had a phone call from Trevor Maxfield of "Max Designs" telling me that they were using scooters in the video for the new 808 State remix of UB40's "One in Ten"...I'd actually heard the tune a few weeks previous on "Pete Tongs" Radio One show...
The video was to be shot over two nights in Manchester and Blackpool...Monday in Manchester and Tuesday in Blackpool...so on a freezing cold November afternoon in 1992 I trudged off to Blackpool for the second evenings shoot...it just started to snow as I arrived...cold or what!!..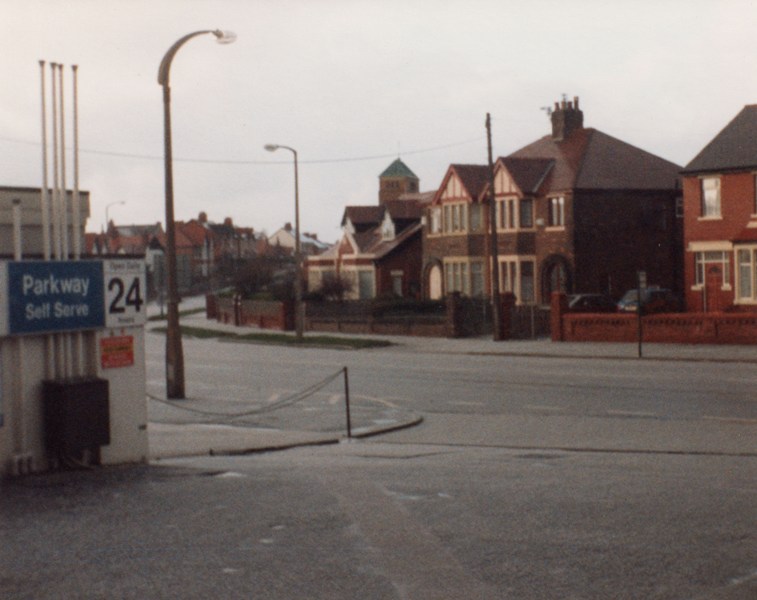 the very light covering of snow that greeted me as I arrived in Blackpool...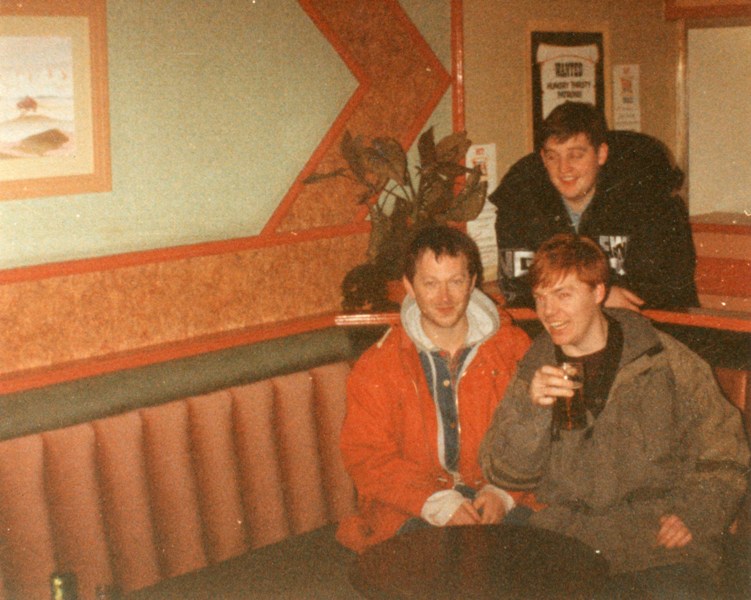 808 State...I took this photo in a club next to Blackpool Football Club...I asked them what had inspired them to use scooters in the video!!..one of them said he loved the film Quadrophonia...I had to explain to him that I'm sure he meant Quadrophenia...Quadrophonia was a rave tune...quite a good rave tune at that...he realised his mistake and had a good laugh...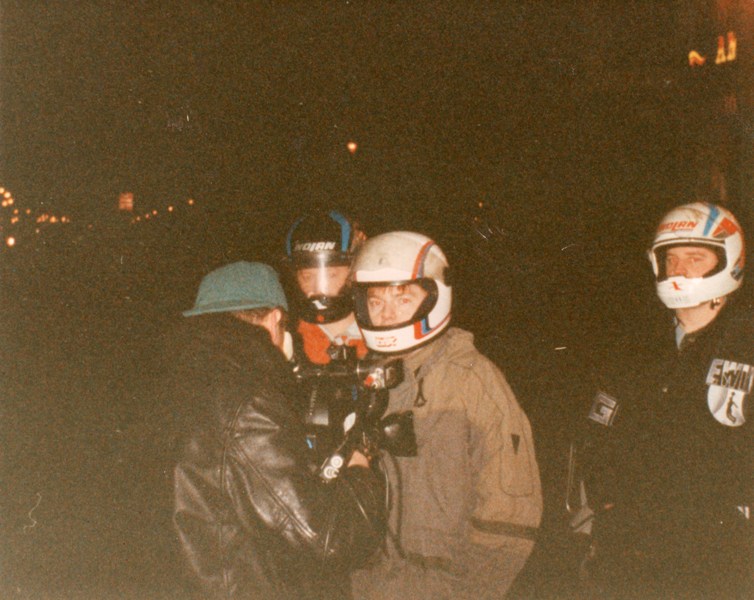 808 State freezing their nuts off...it was f#!k*n' cold...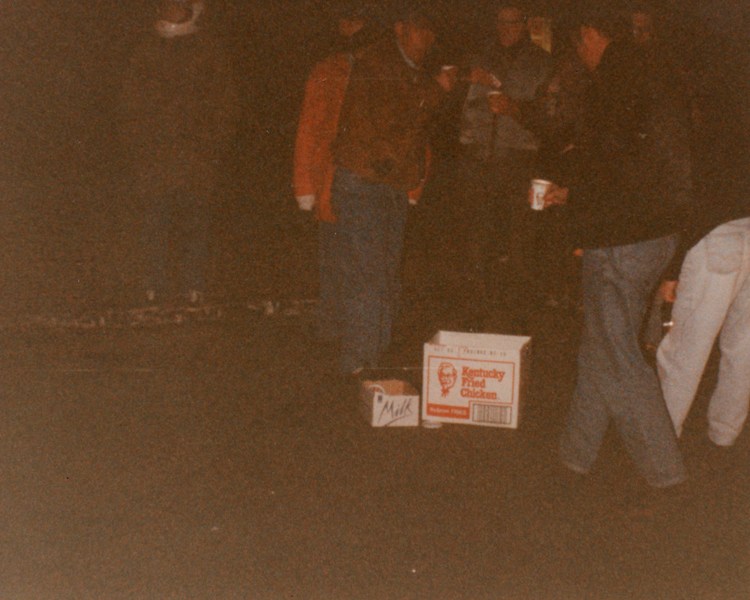 hot drinks and something to eat...808 State refused to do anything else until we were all fed and watered...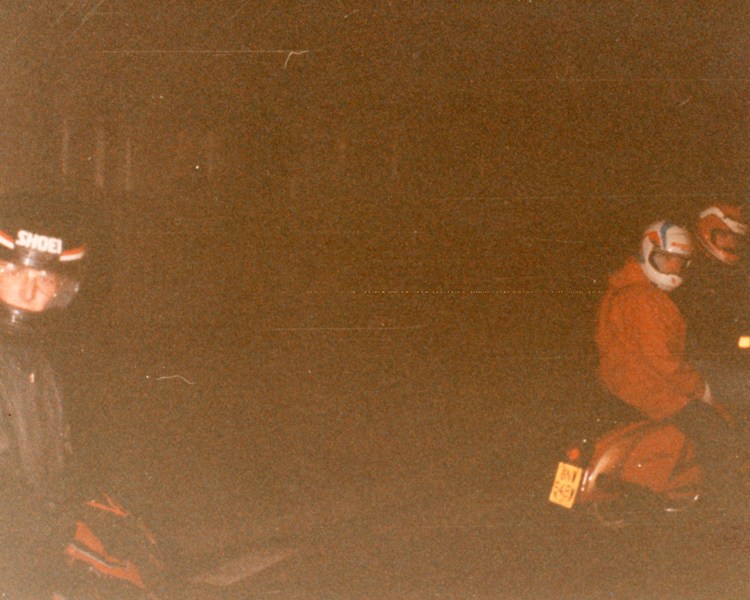 808 State were actually the pillions on the scooters as we rode around Blackpool...I'm sure no one would have known any better had they not bothered...
Filming finished at around 1:00 in the morning...you can just imagine the freezing cold journey home...