When I originally built this page (October 1999) we were using dial up connections so I kept the content to a minimum...now we can download faster than a Vespa GTS300 I've decided it's time for a rebuild...
So here they are...all the photo's (negatives digitally copied) I took on the journey I made with Rob & Richard of the Bats Scooter Club...
EuroVespa June 1996 - 50 years of Vespa...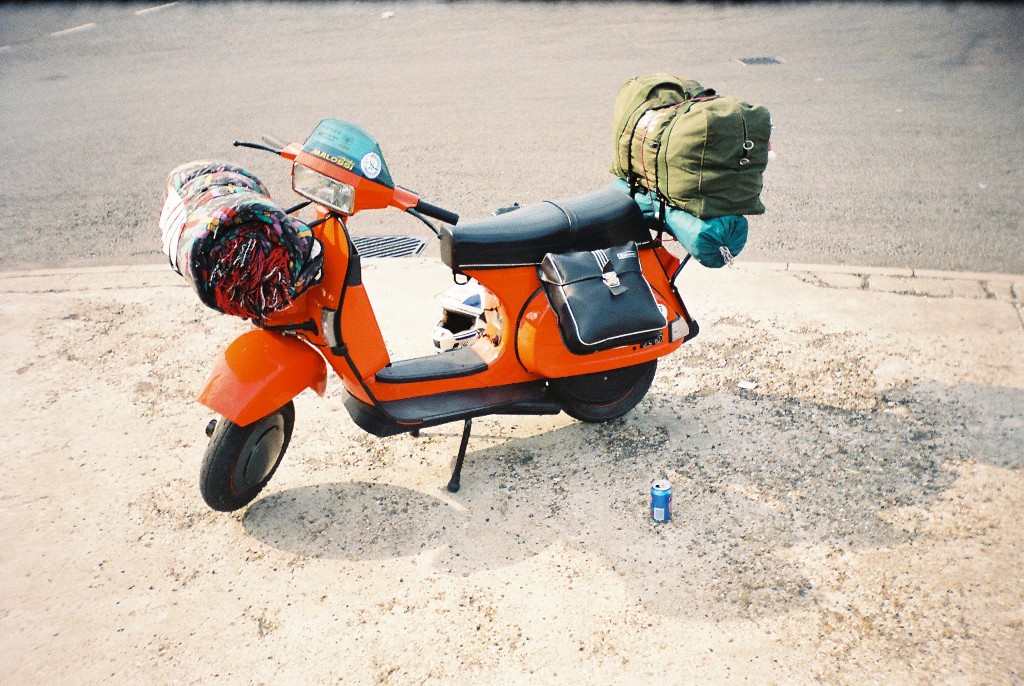 EuroVespa 1996...all loaded up and on my way...I had to meet Rob & Richard in London at 6pm...a standard T5 with 8 days supply of clothes, food and other goodies...inc. airbed tent and double sleeping bag (big fat bastard you know)...I took this piccy on a service station on the M1...50 miles done...1000+ to do...this was almost the last bit of sunshine I saw until I got to San Remo...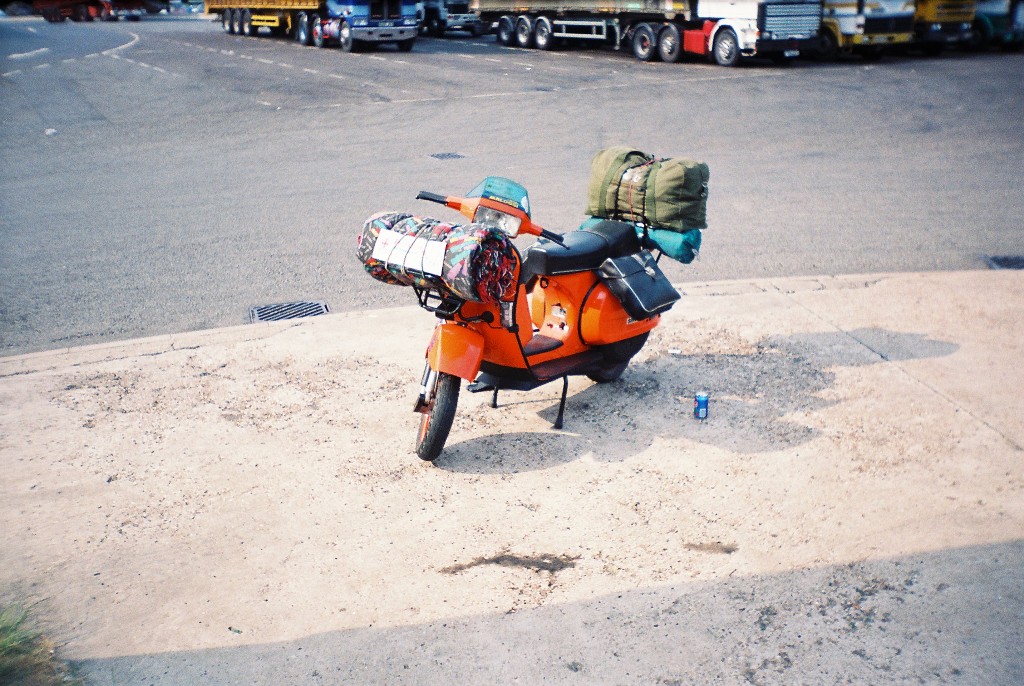 the pannier bags I bought from the junk sale at the VCB's 50th anniversary bash at Billing Aquadrome...a tenner if I remember right...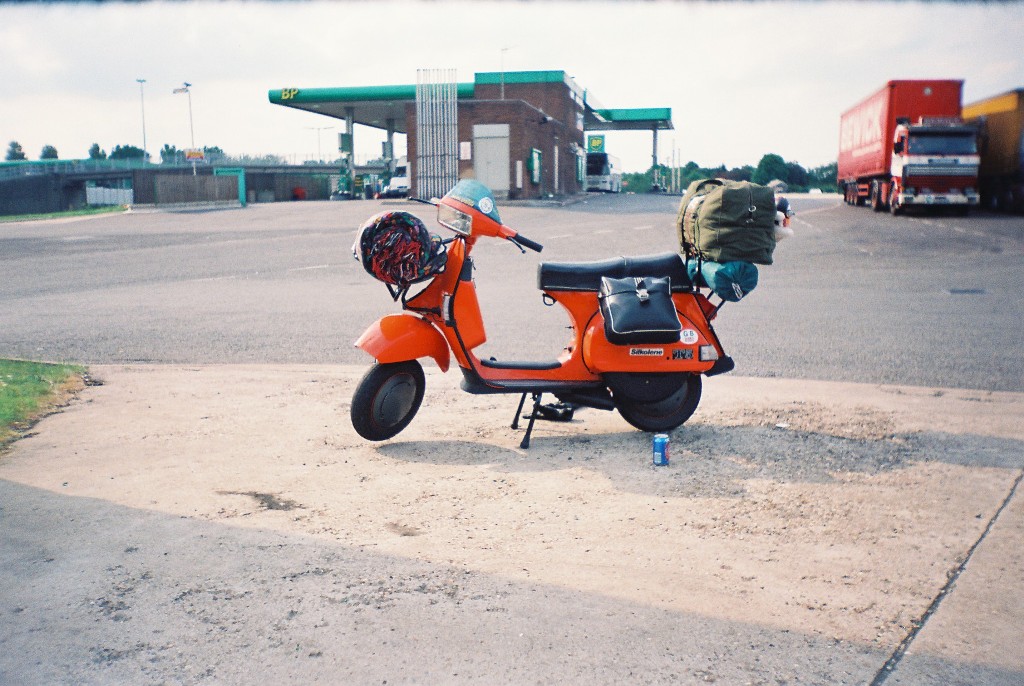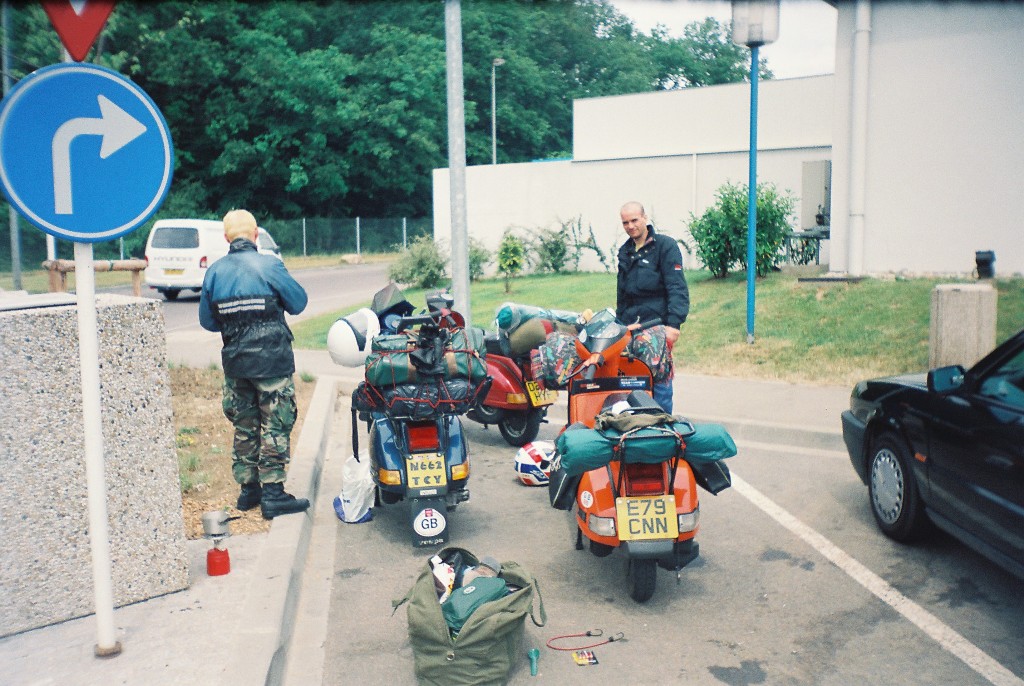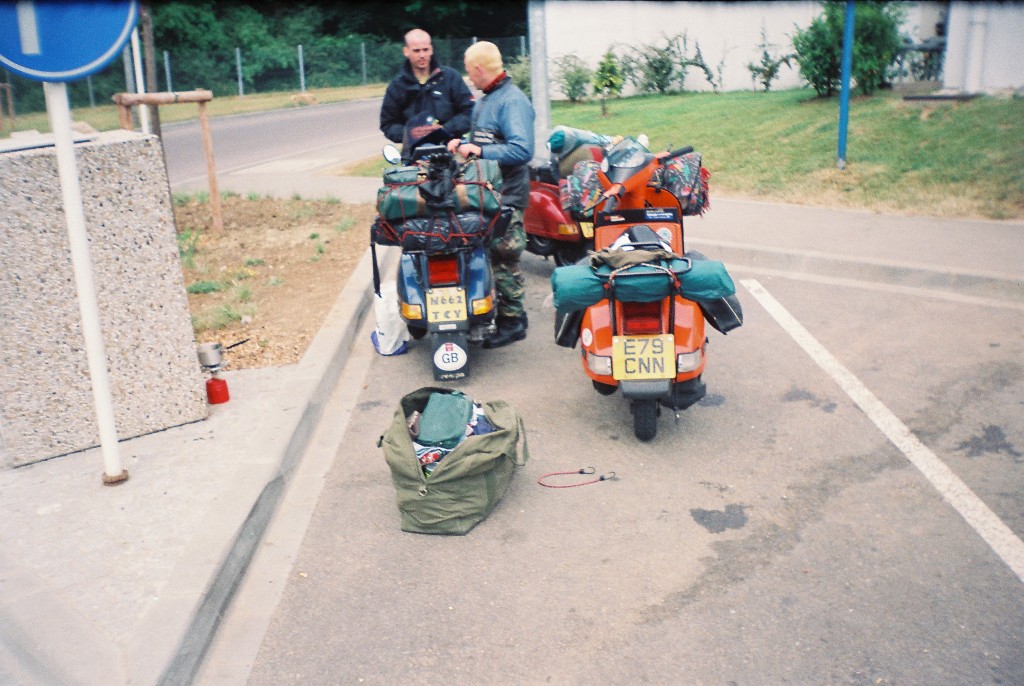 Time for a snack...Rob & Richard discussing the pro's & con's of whether to lend me a tin opener...I decided to cut down on my food expense by taking tin's of soup and the like with me...who forgot to pack a tin opener???...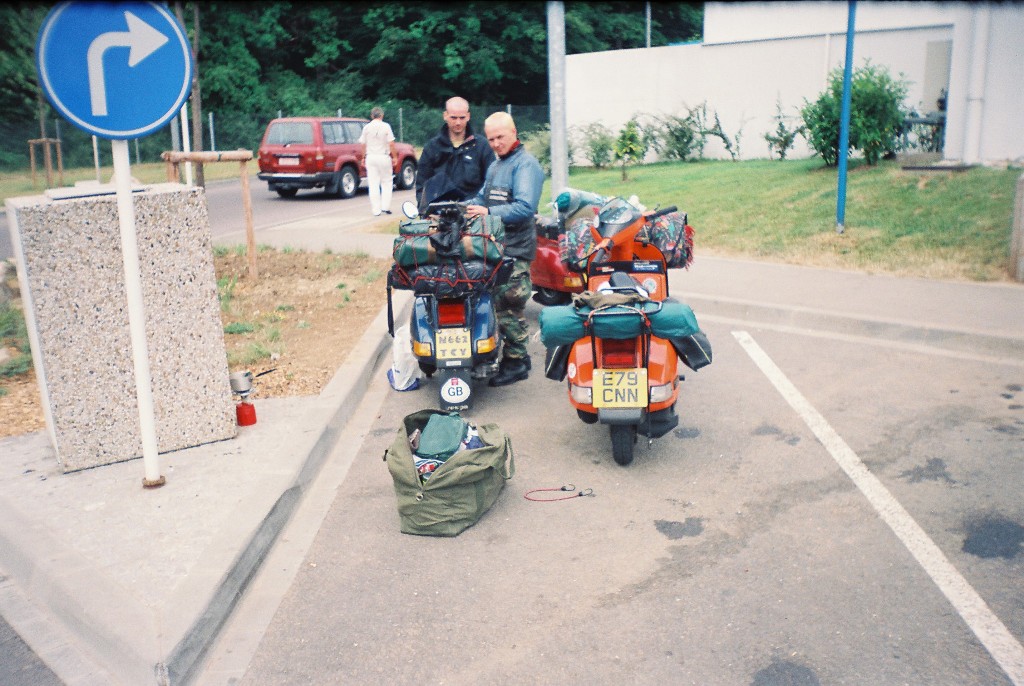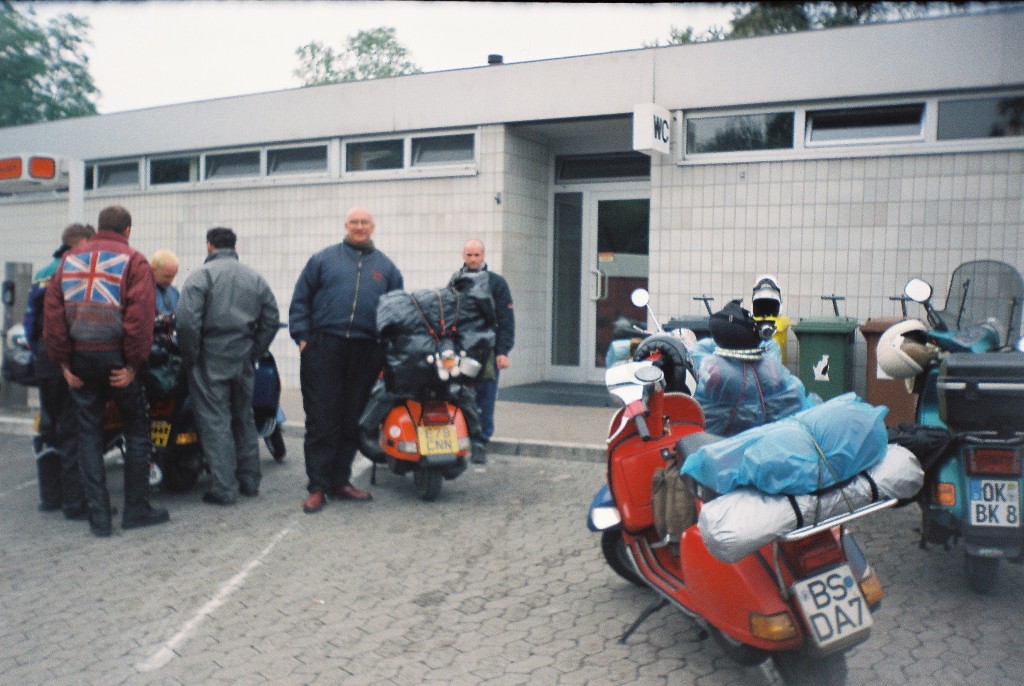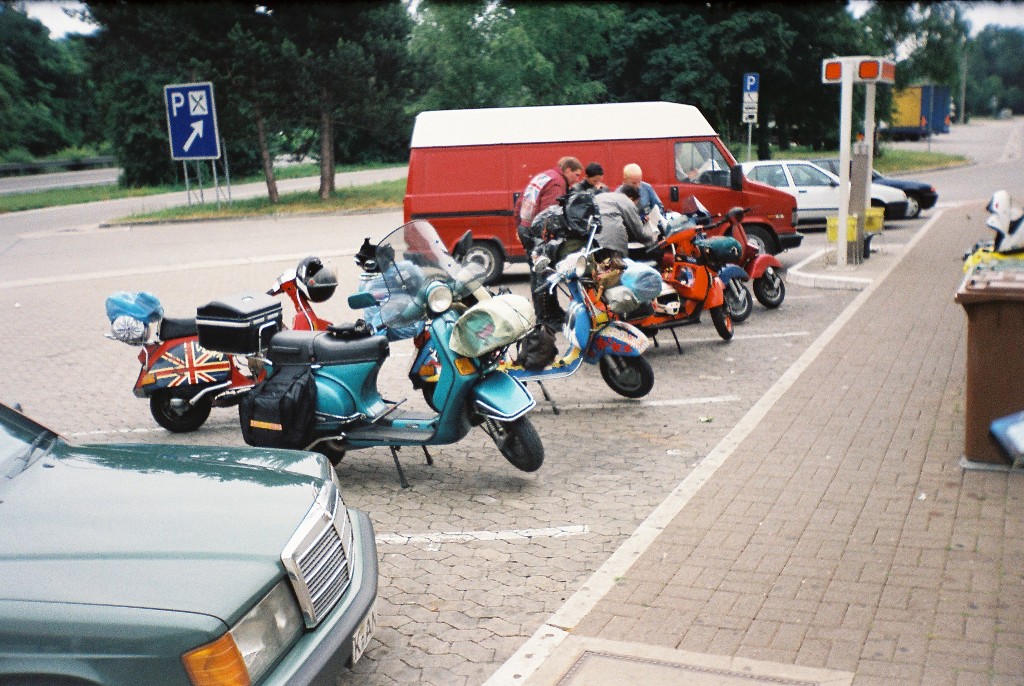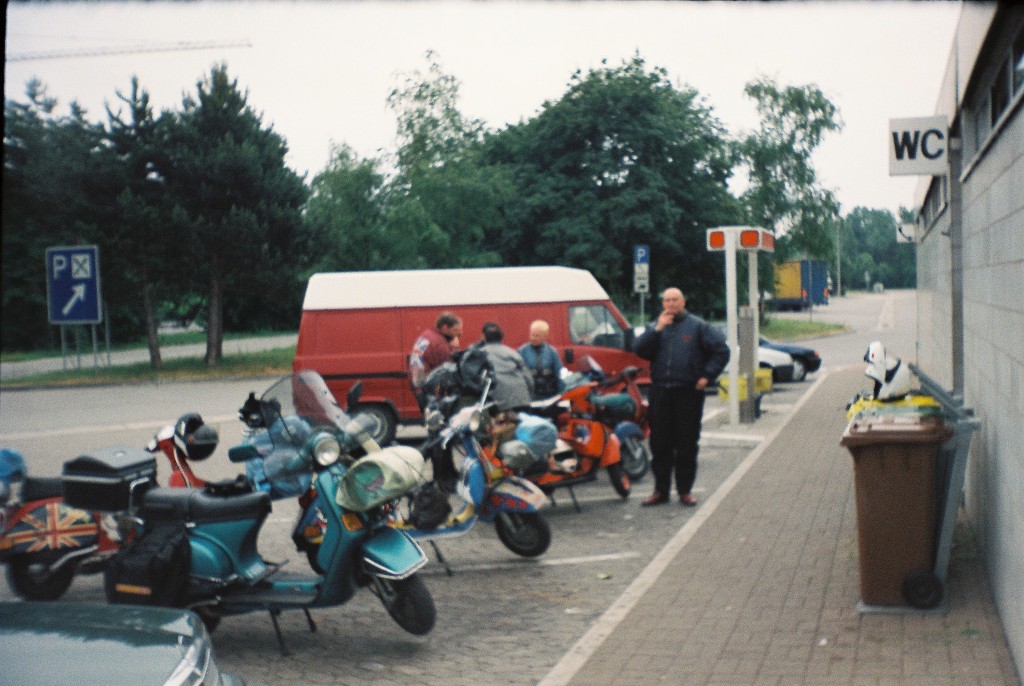 the Grand-St-Bernard Tunnel...this is where they mug you for the equivalent of £6 to travel from Switzerland to Italy...the operators waited until there was a big number of us and let us all through together...it was awesome...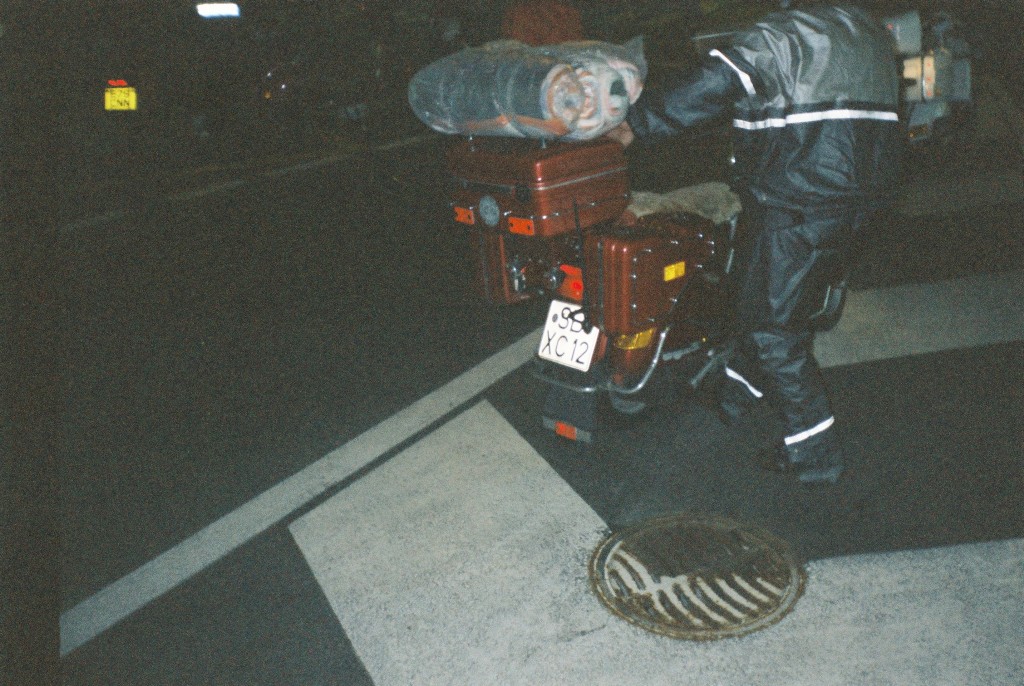 Elite pannier set...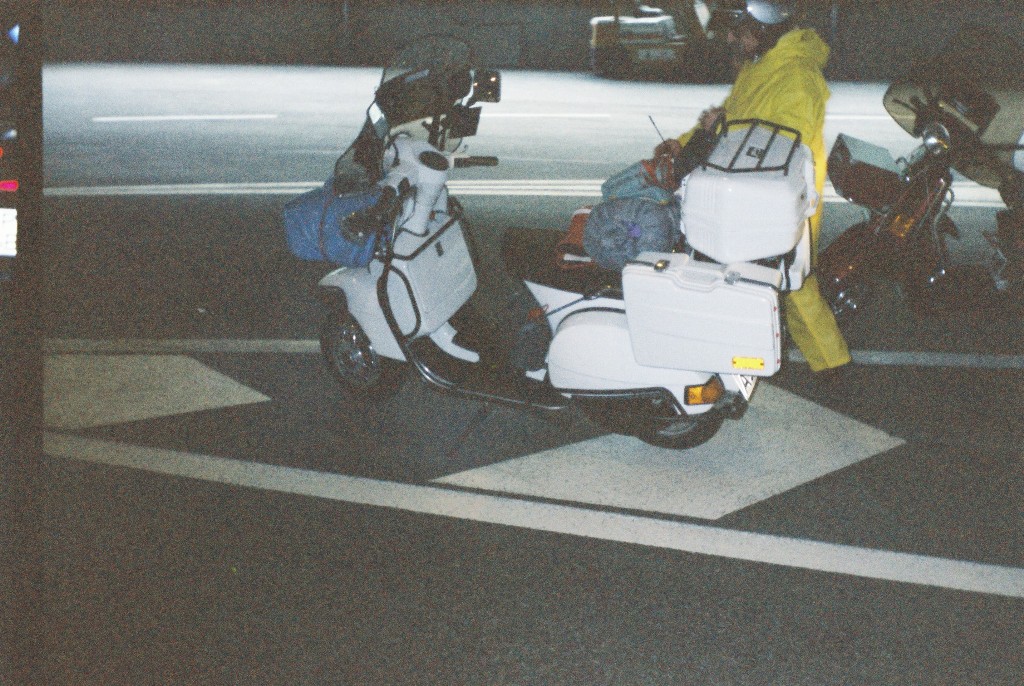 excellent pannier set...modified from a BMW I think...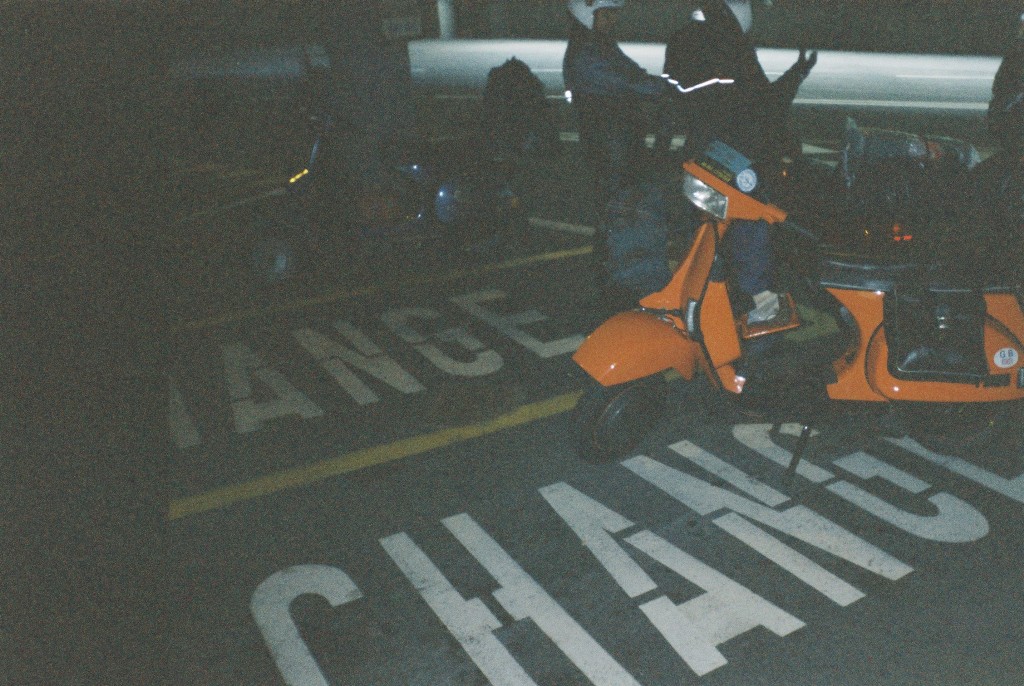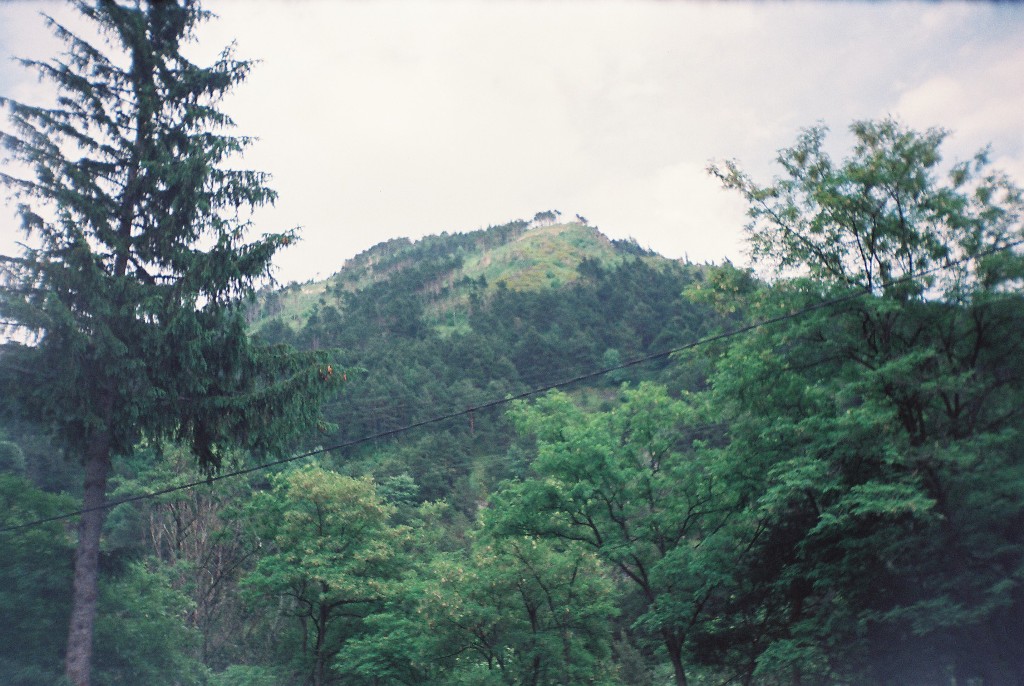 finally...Italy...still a days ride away from the Riviera though...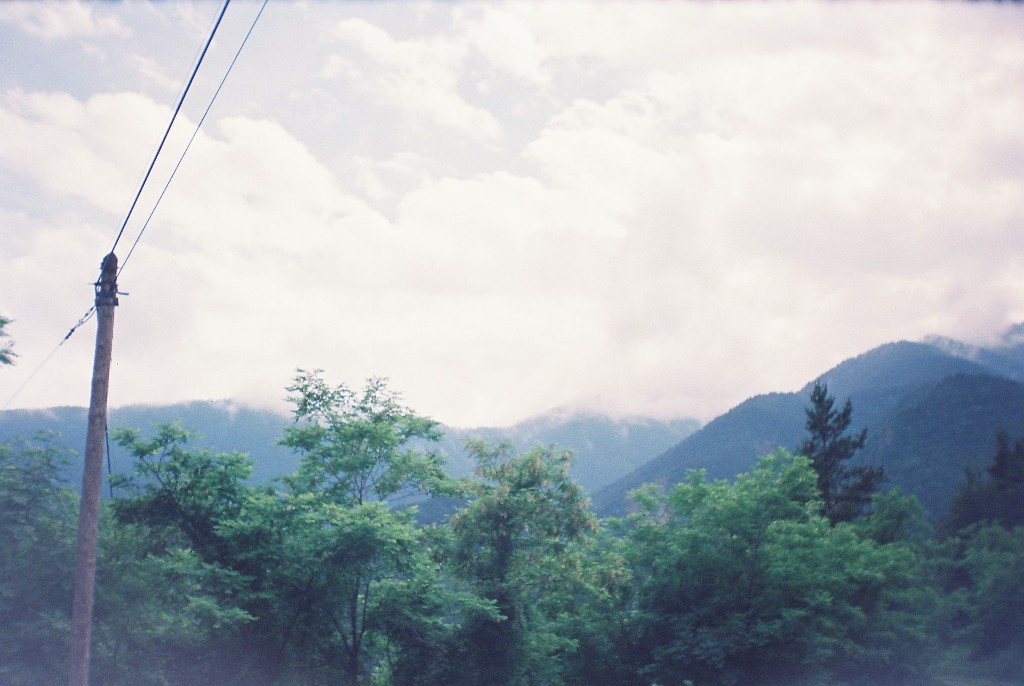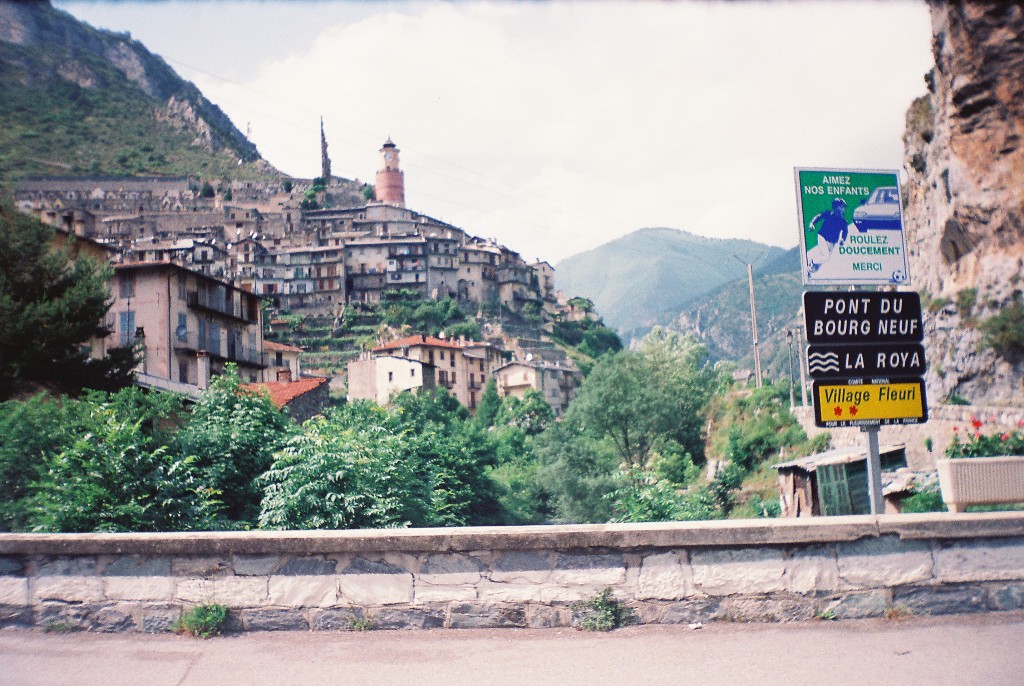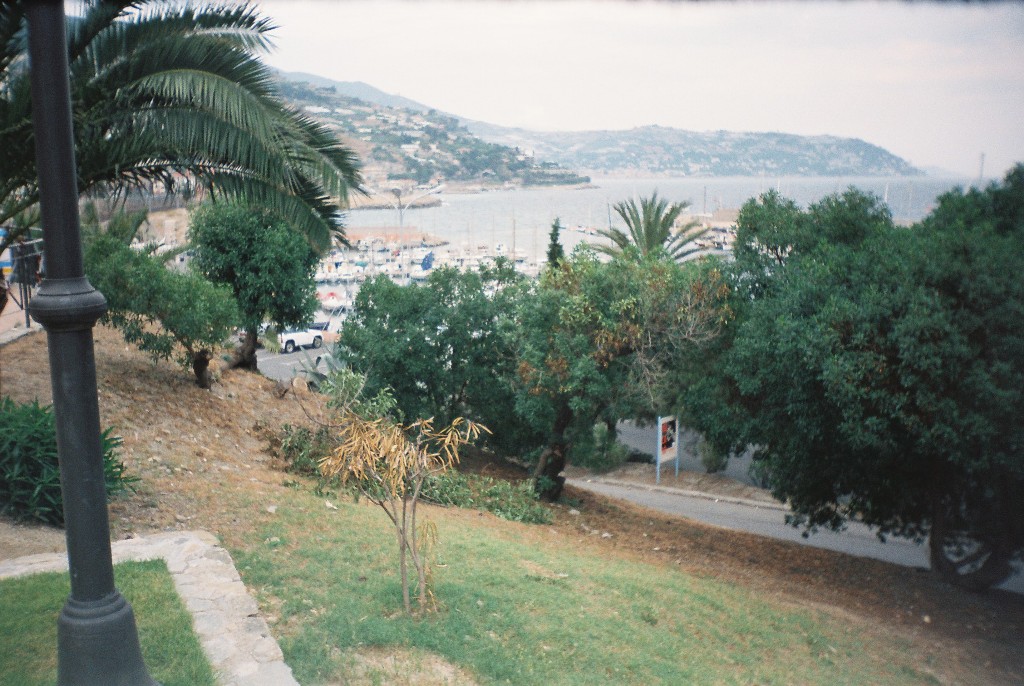 finally...the Riviera...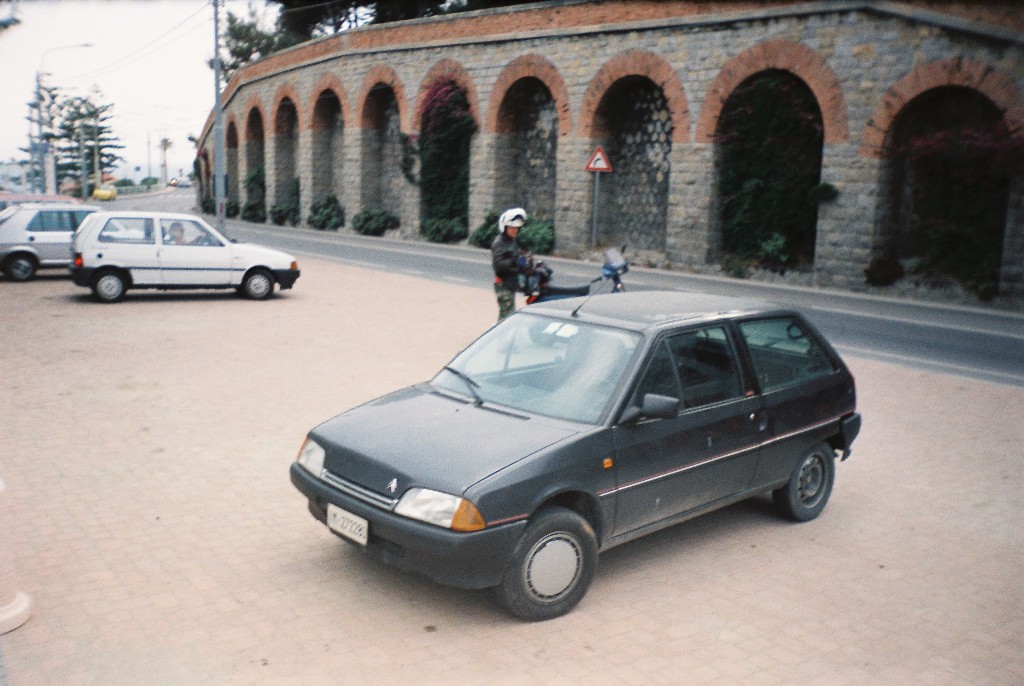 this is about the only time the three of us got separated...within touching distance of our destination...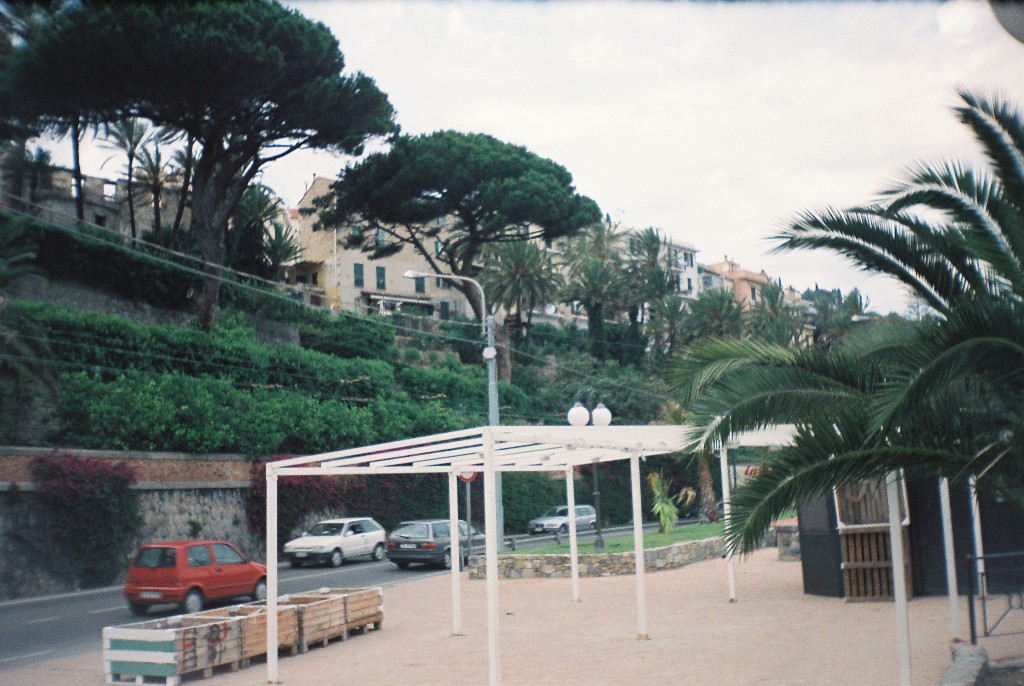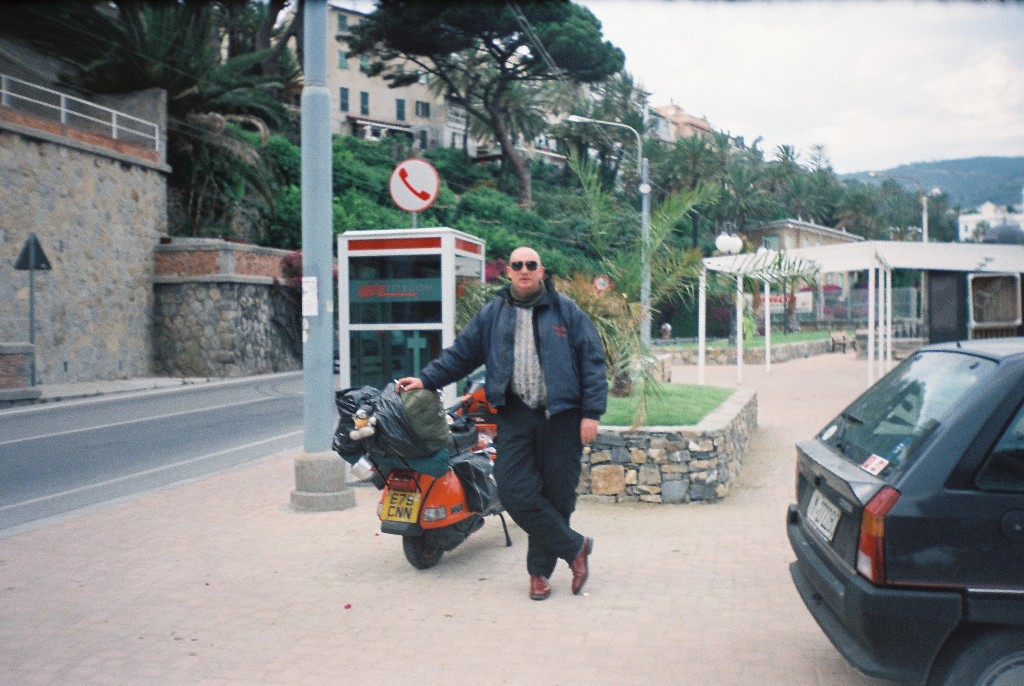 San Remo...the Italian Riviera in the middle of June...please notice the suntan oil...cut off jeans...t shirt...and the sarcasm...on the journey there it snowed...it rained...the winds blew...thunder and lightning...did I mention the snow & the rain...this is where I shed 28lb of waterproof clothing before I meltedaway...the sun does exist...see...£10 for a pair of clip on shade's wasn't a waste of money...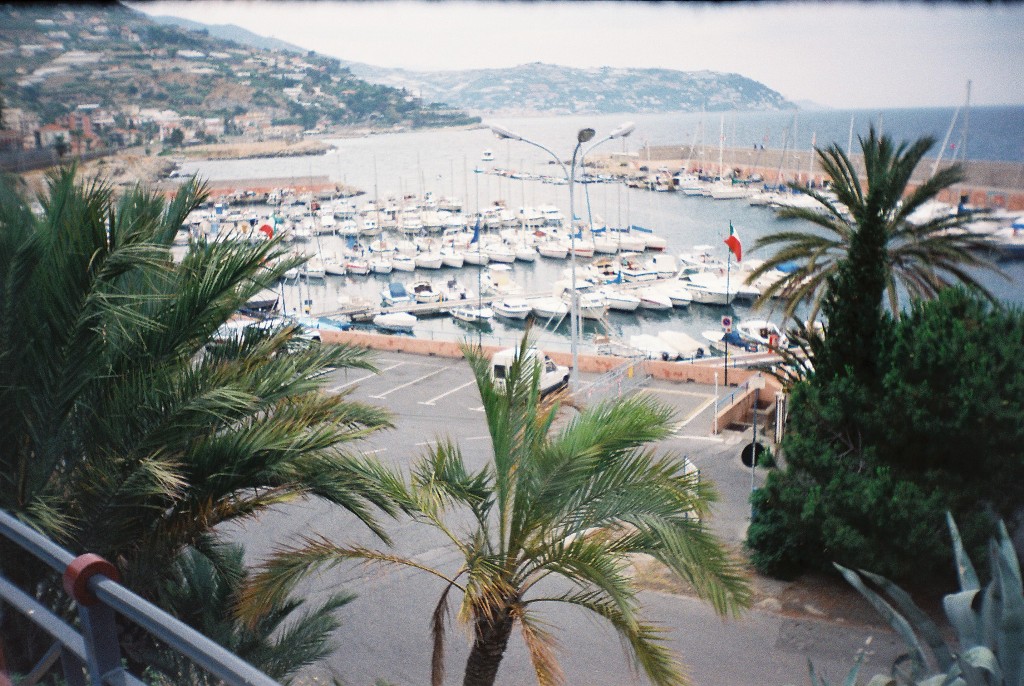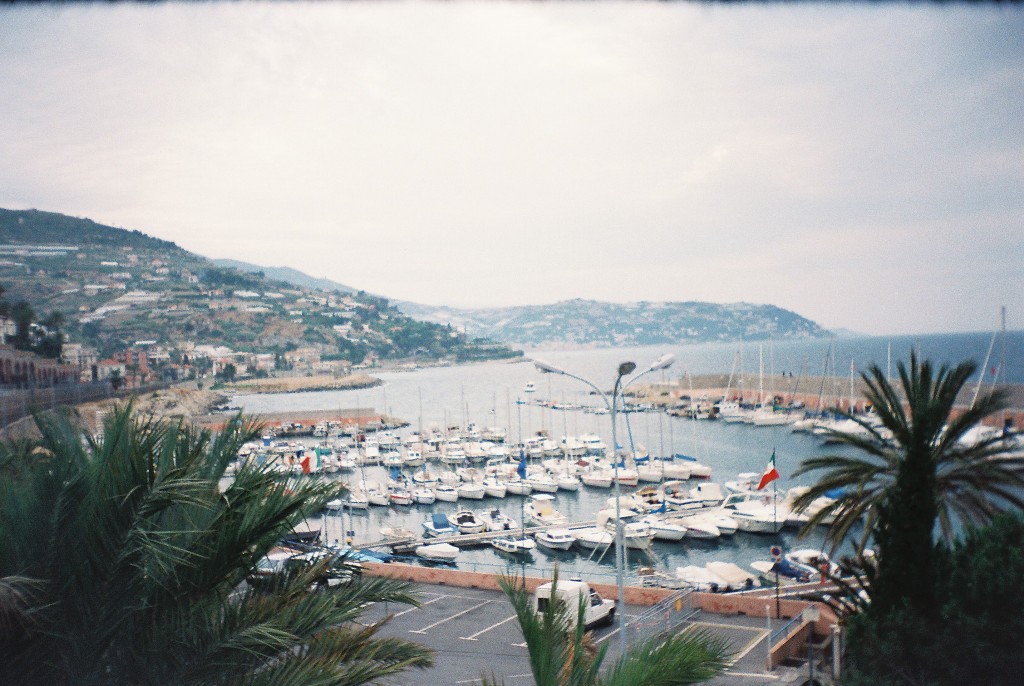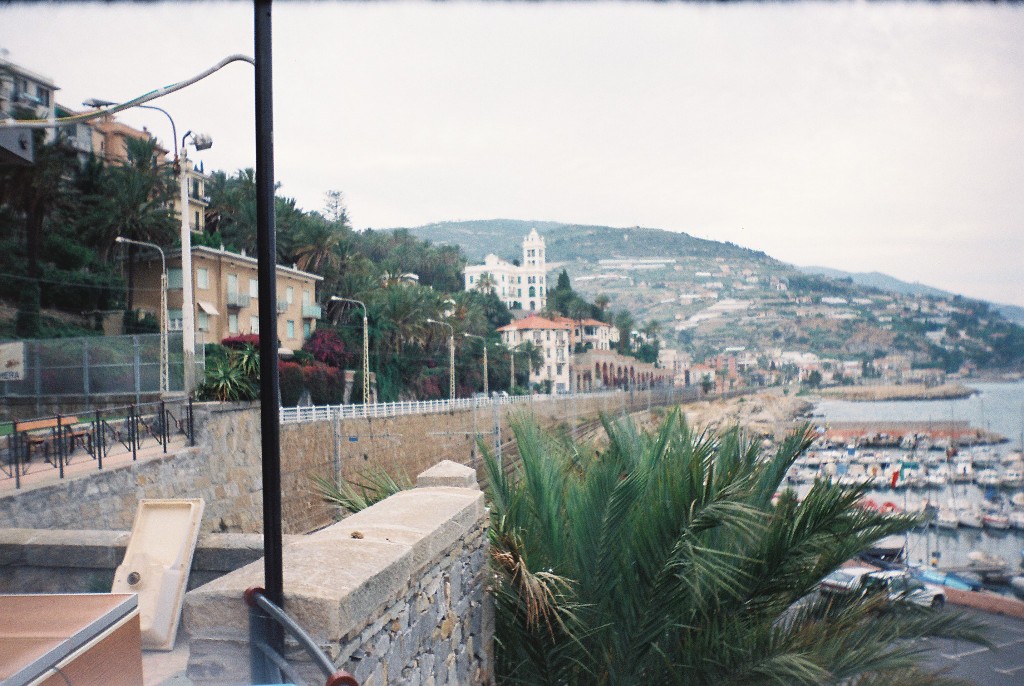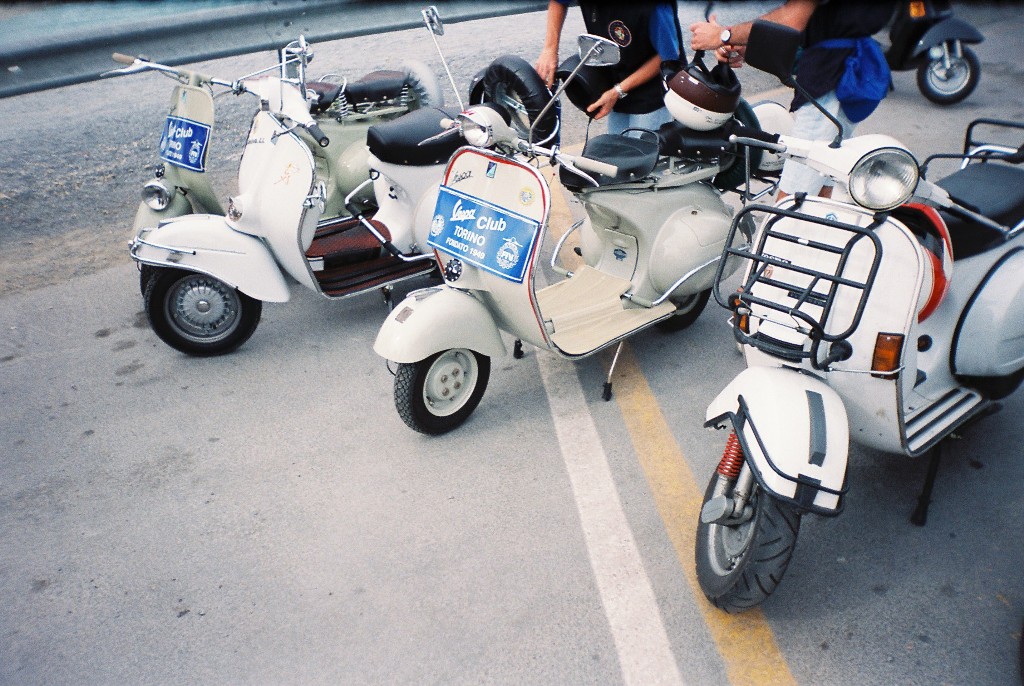 it's not difficult to spot the scooters that were actually ridden there...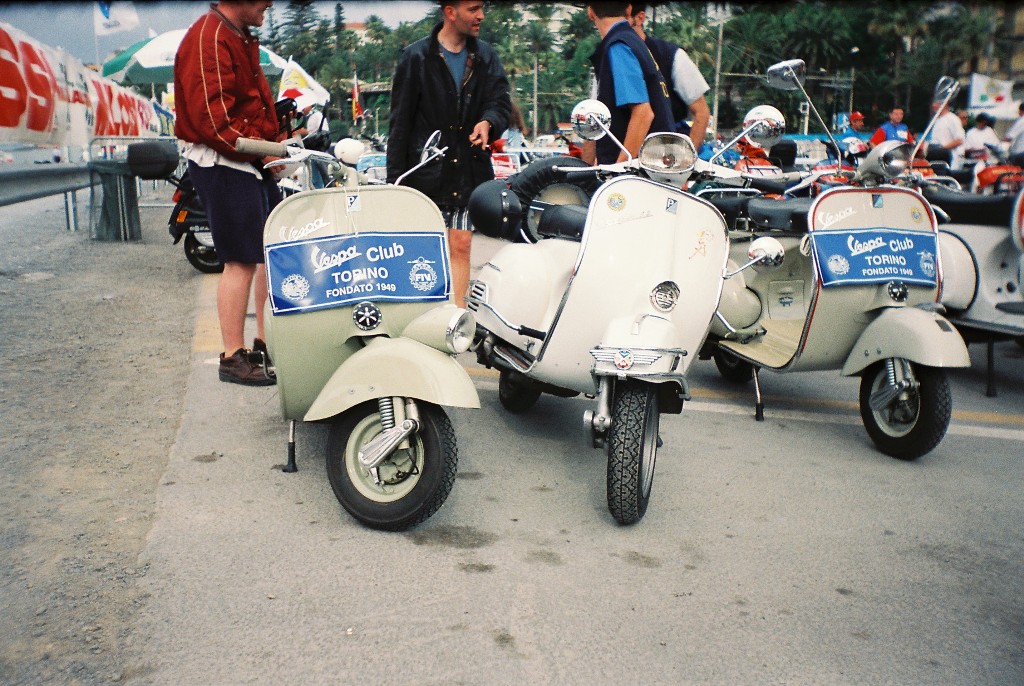 who'd put a side stand on a SS180!!..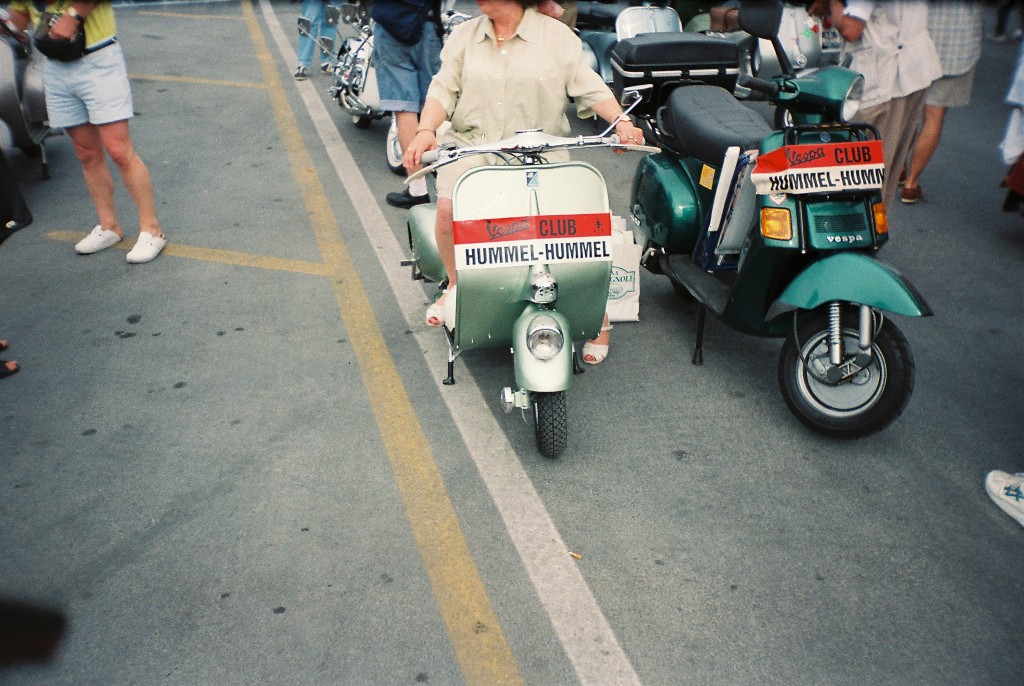 some of the excellent scooters that were in attendance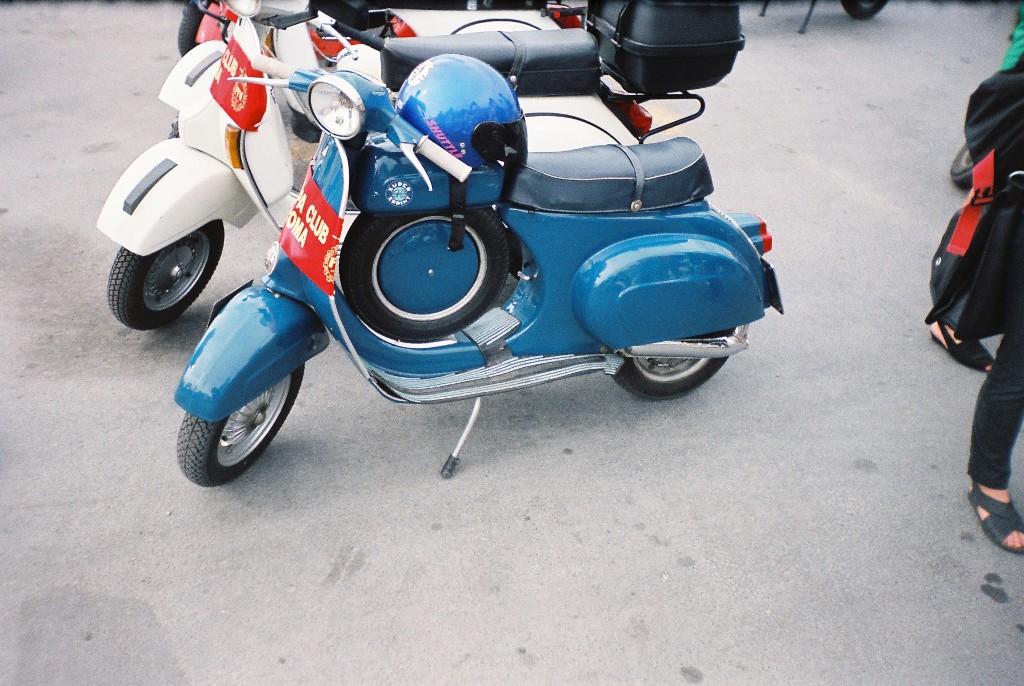 no mistaking this SS90...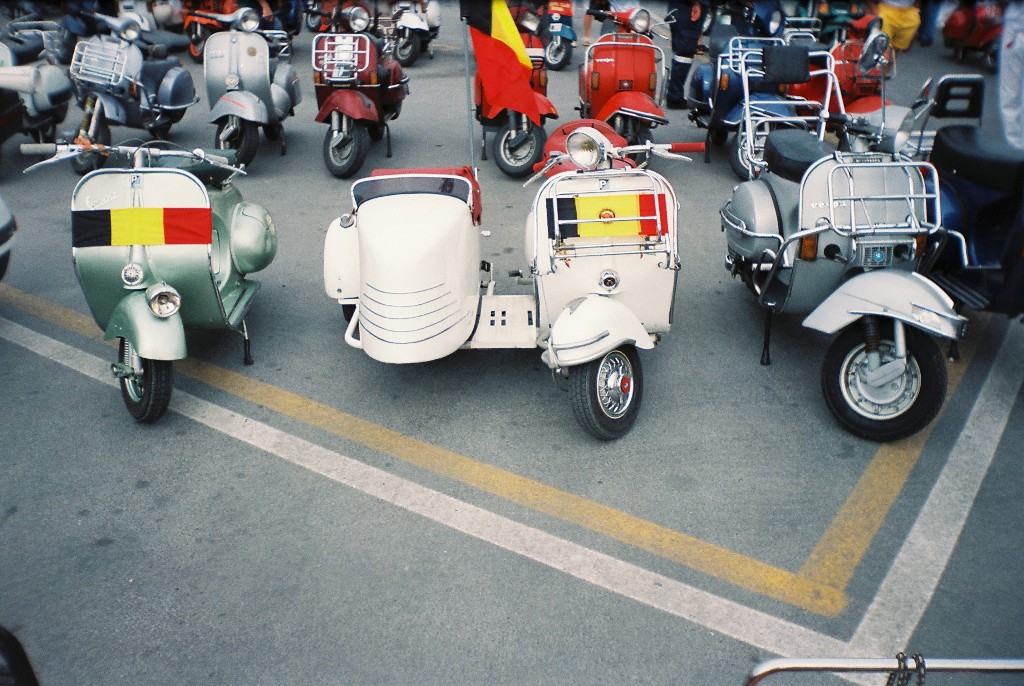 this pops up at every EuroVespa...it's a sidecar...I just love it...