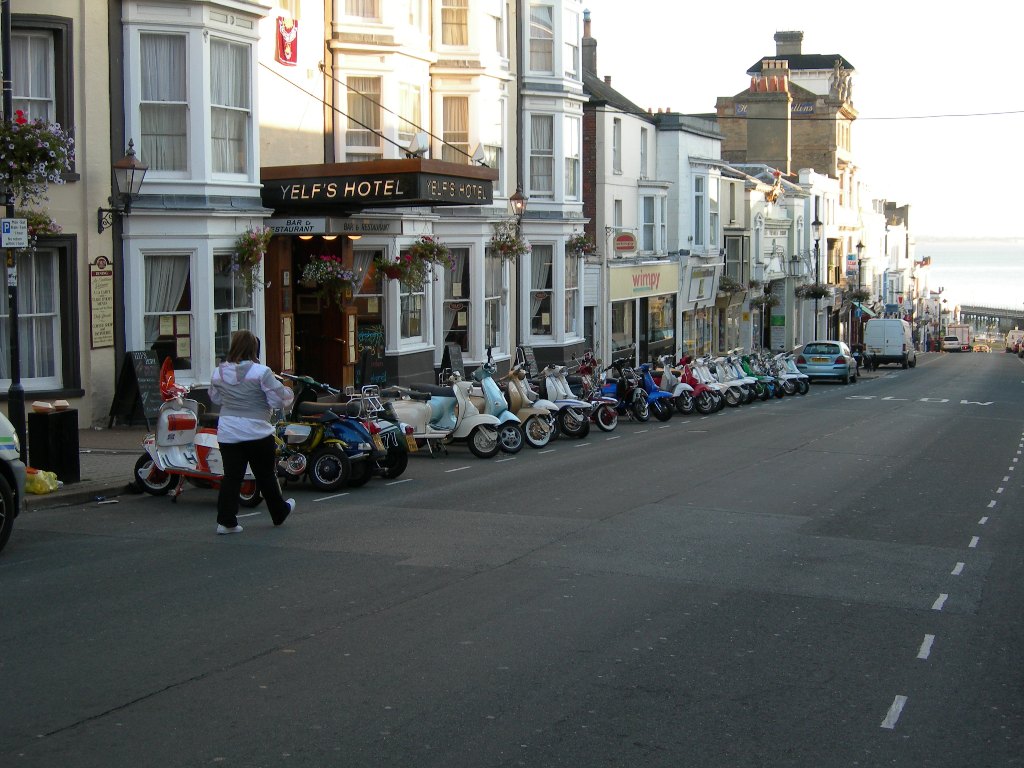 We arrived on the Island at around 2:30 Saturday morning and as you can see at sunrise the streets are empty...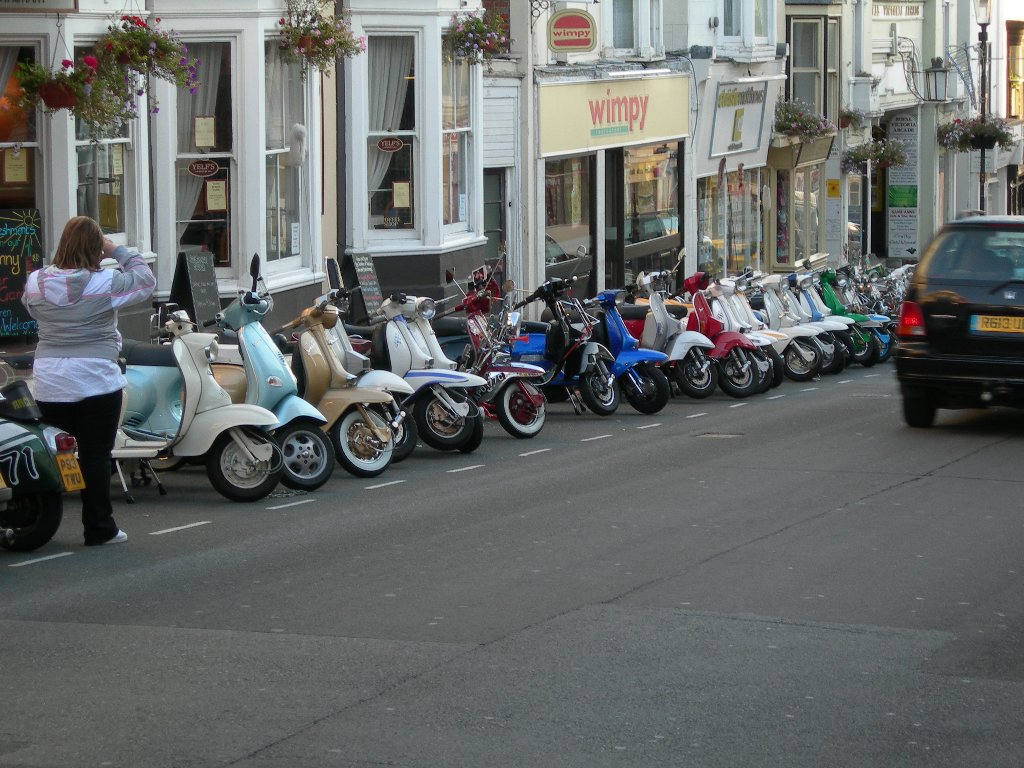 Me taking a photograph of Di taking photo's!!!...this is the quietest we saw it all weekend...this is the earliest we were up all weekend...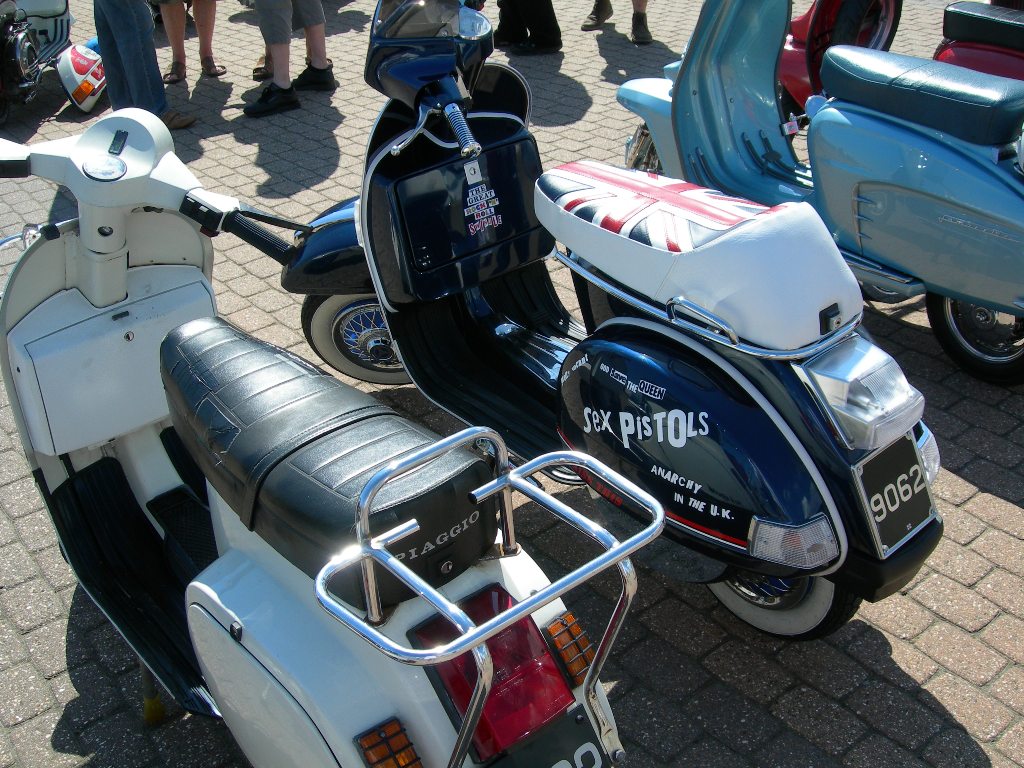 On to the scooters...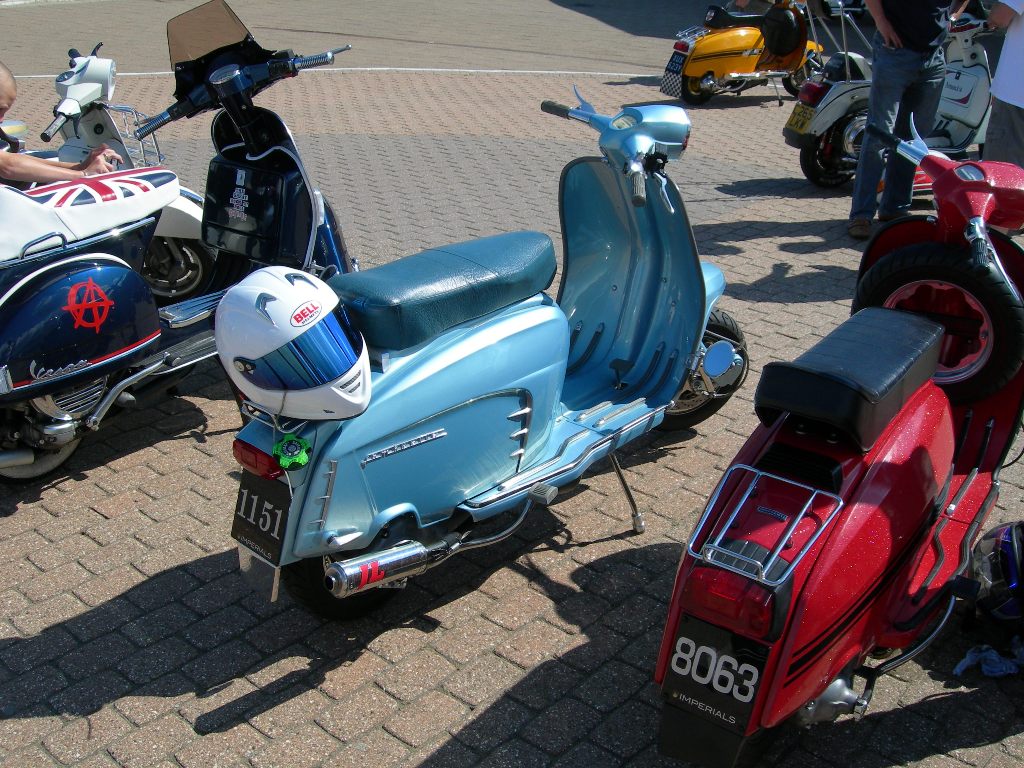 After so many years of just restorations it's nice to see Lambretta's with tuned engines again...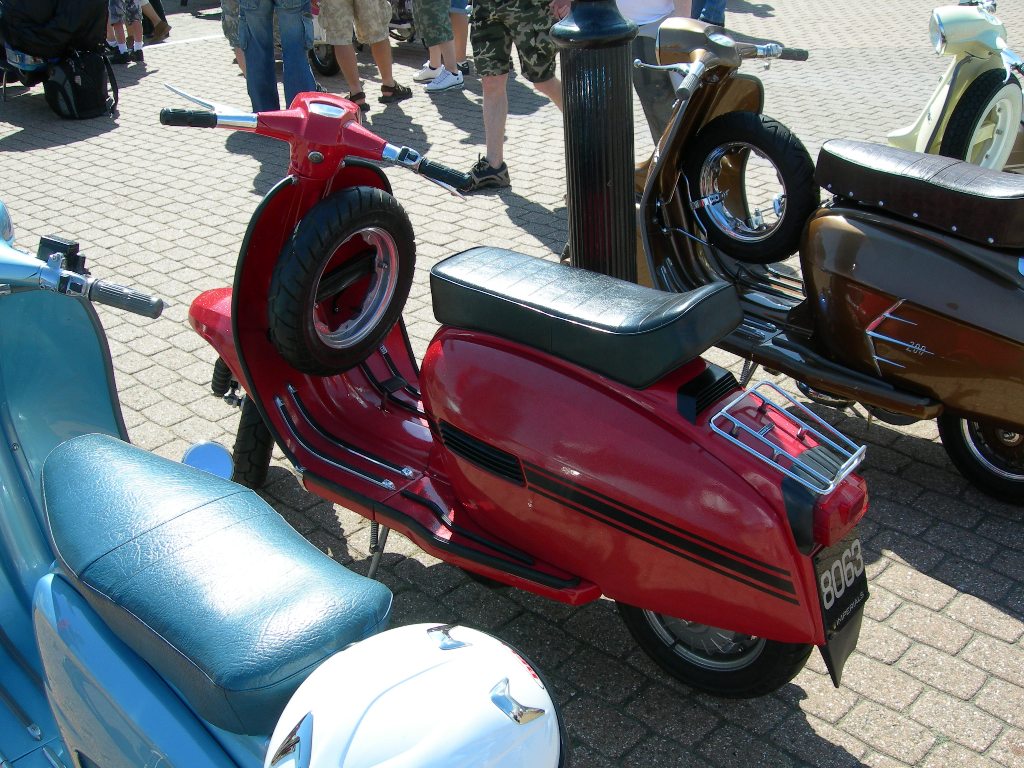 Shorts and shining scooters...what beautiful weather...