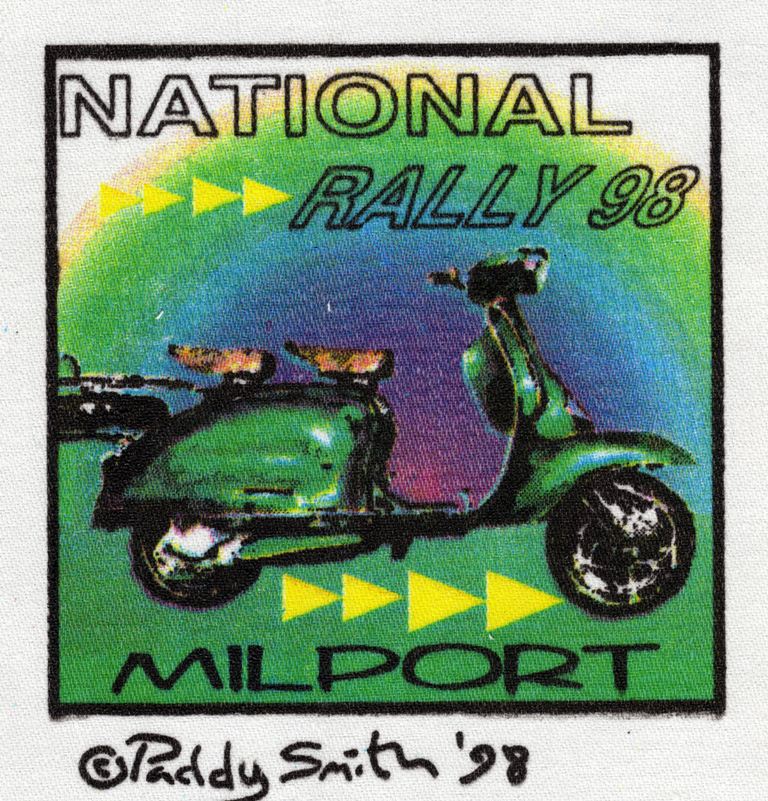 A guy named Mark moved from Ulster to Wolverhampton in the 9t's...yesterday evening (5th July 2011) I was around his house buying a scooter from his girlfriend when he appeared with these photo's...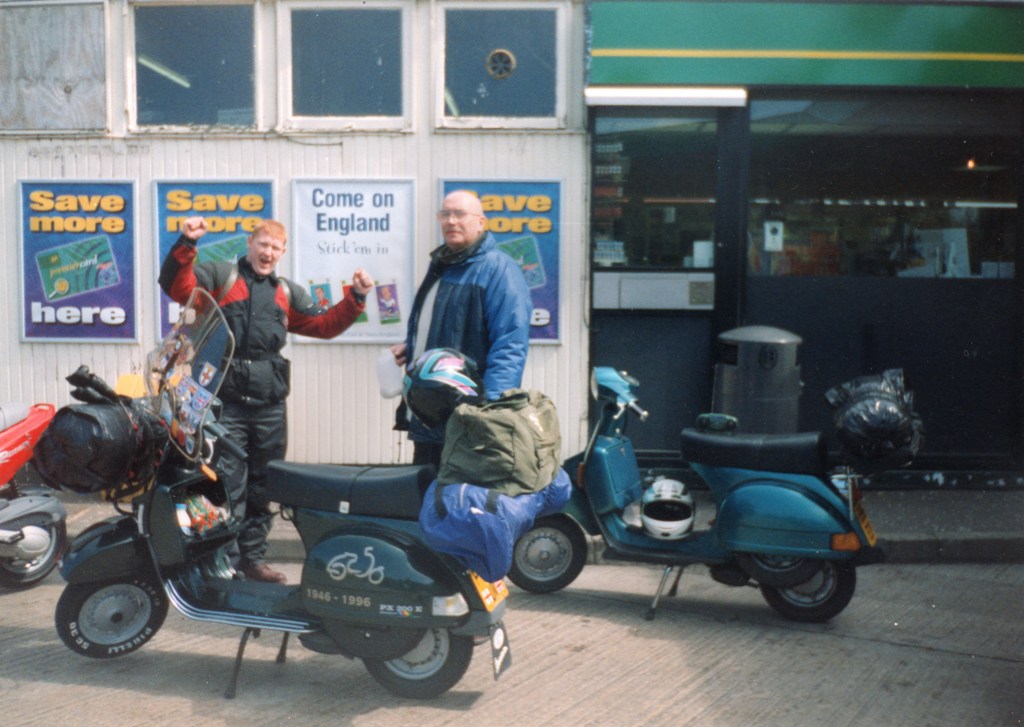 at a guess a motorway service station...Bonzo and myself...Bonzo's Runner...my PX and Mark's PX...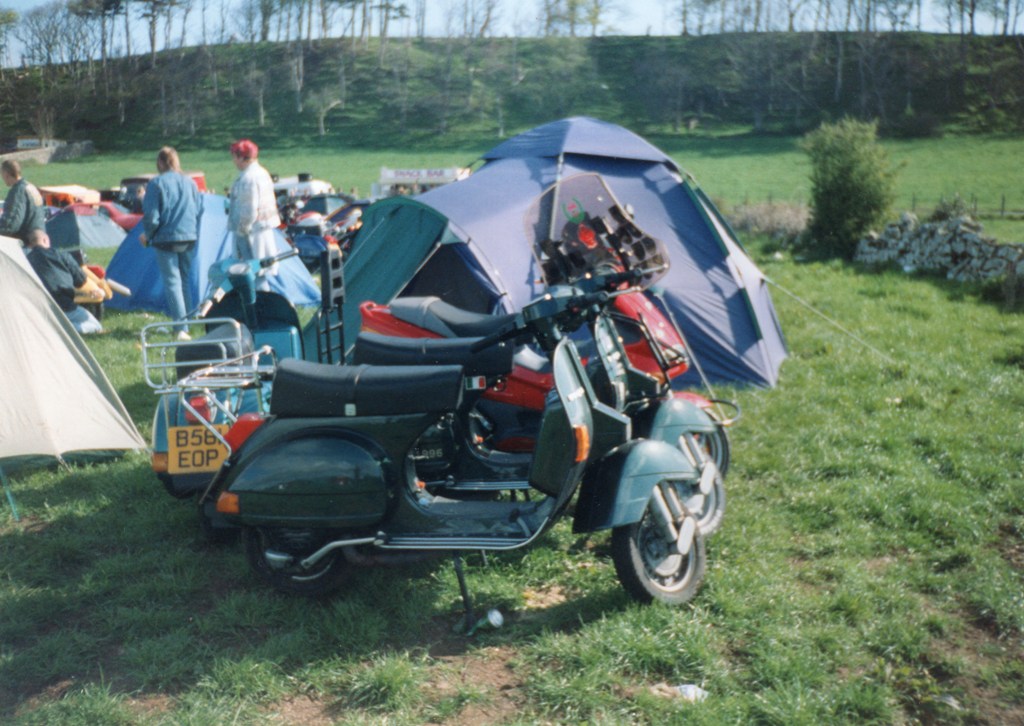 this is typical of the campsites of the late 9t's...sparse and definitely no showers...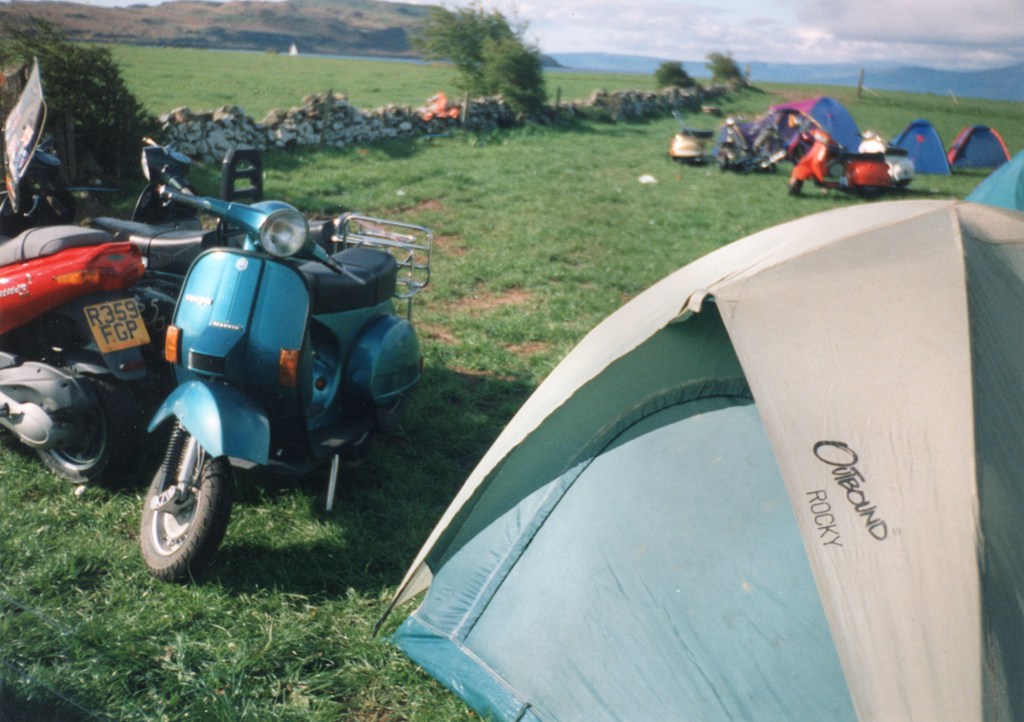 this was probably the last decent scooter Mark owned...he's into rats and chops...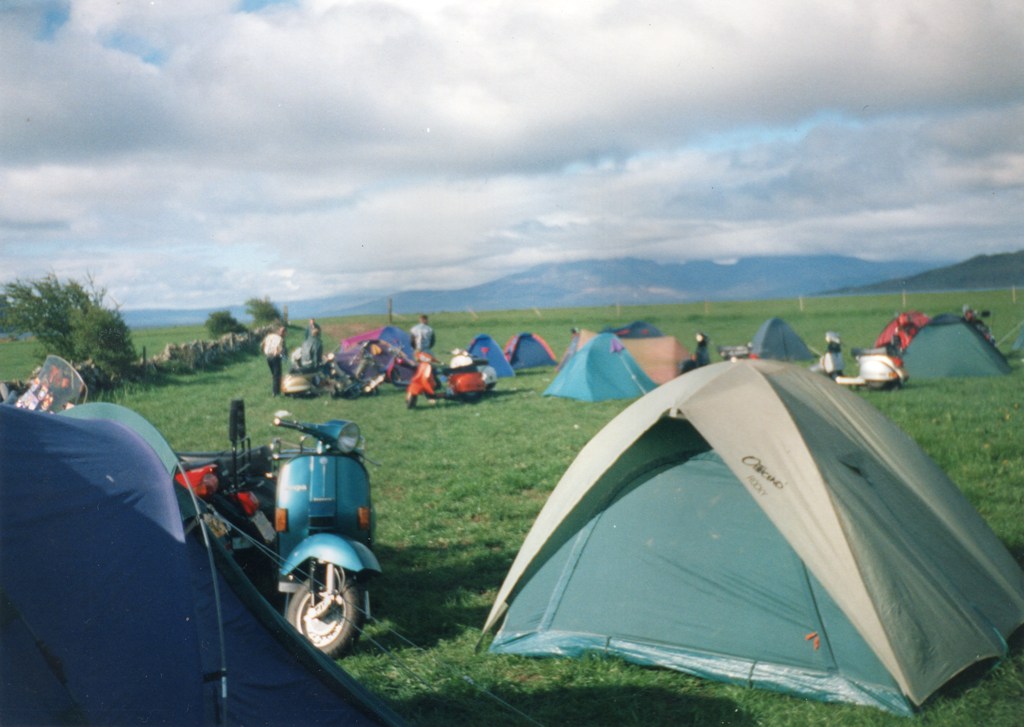 not a Lammy to be seen!!..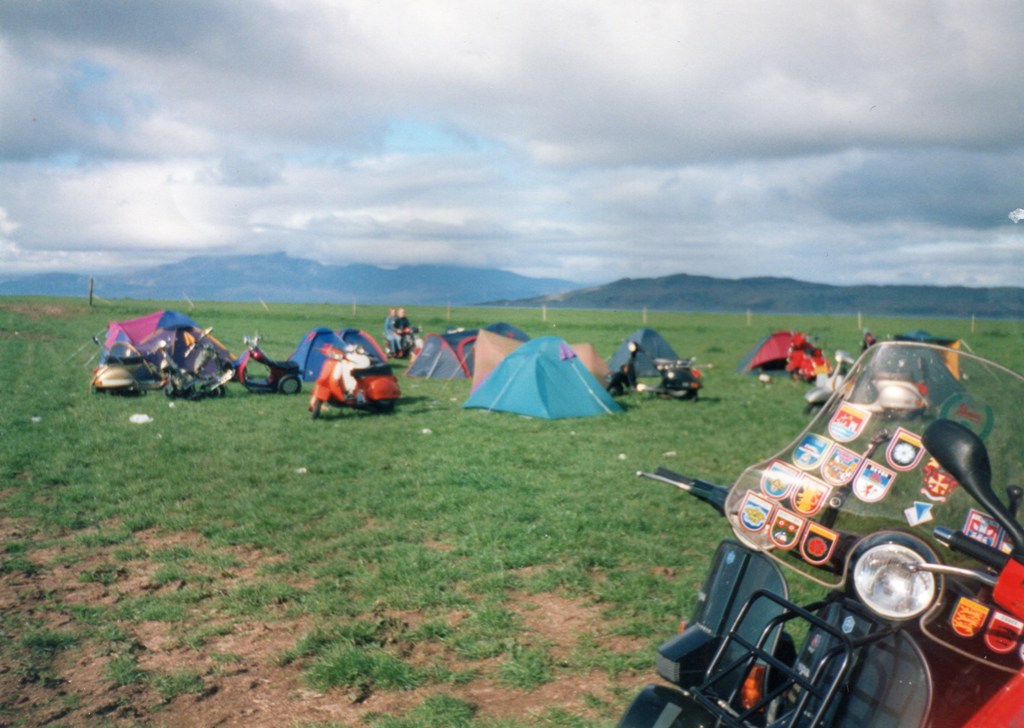 I don't think it got much busier than this all weekend and there weren't that many B&B's!!.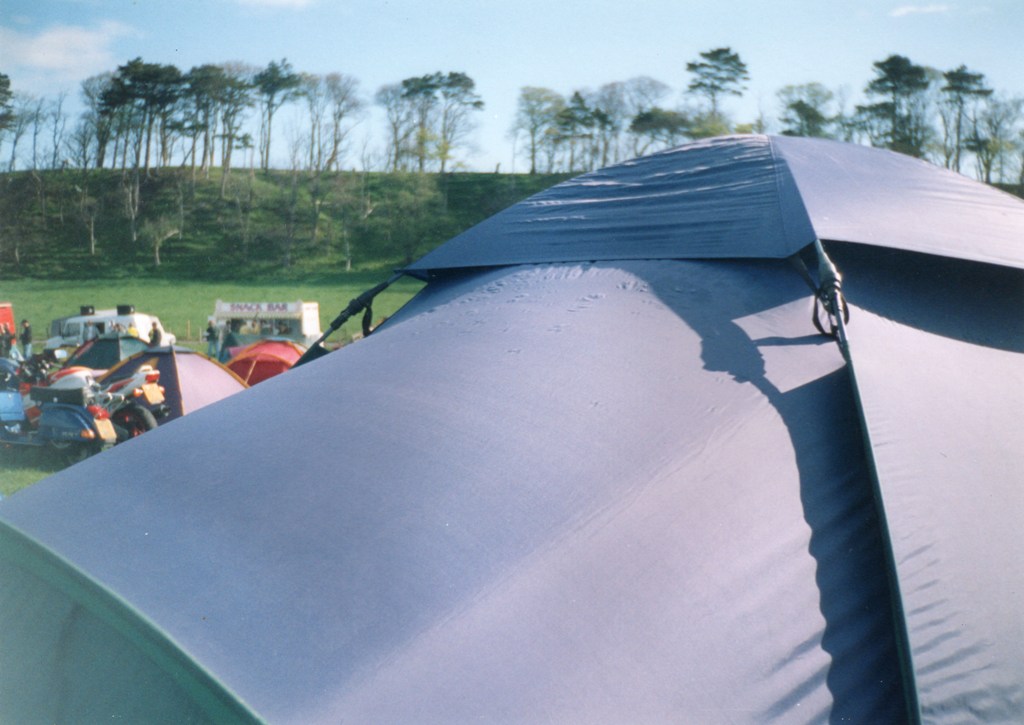 great shot of my tent...
left to right are Julian Price...his missus Denise...don't know who that is behind me...myself and Bonzo...I'm gonna guess this is the start of the journey home!!..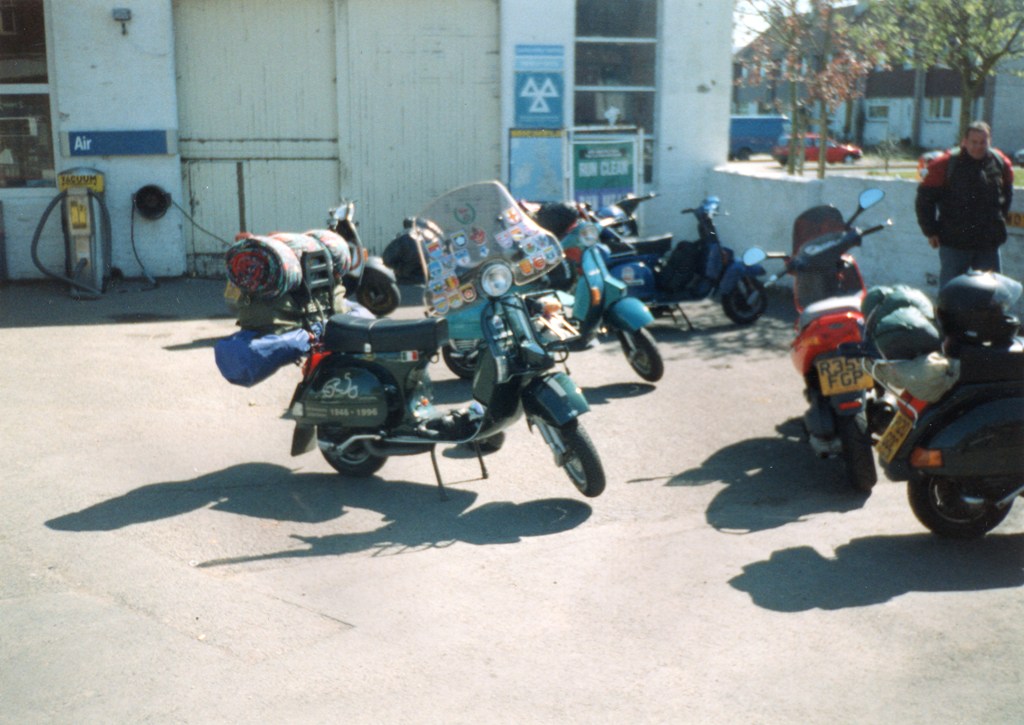 a nice shot of the much travelled duck and my equally as travelled PX...I still have that sleeping bag (although I don't use it anymore)...