This was a NSRA Euro Rally in conjunction with a local Belgian scooter club...I was going anyway but I had also been booked to DJ along side the "dance" spinning Euro DJ's...so in a little 50 disc box I packed some of the best Northern/Ska/Reggae tracks I could find to entertain the British traditionalists for about a hour on the two evenings of the rally...we also made a short holiday out of this by going down to Luxembourg first then heading north to Opglabeek via Bastogne...
I originally did the following pages by scanning in photo's...in March 2012 I had the original negatives digitally transferred to disk...some of the results are excellent...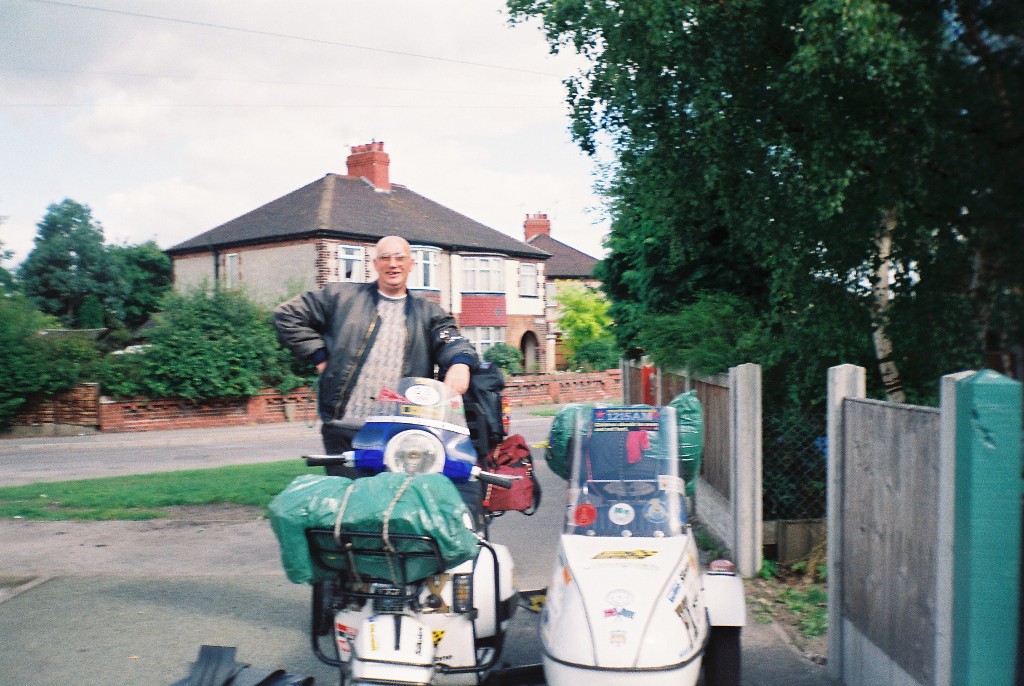 all packed and ready for the off...just waiting for Dobbo and his passenger to arrive on their 200cc powered series one Lambretta...at this point in my life I was living in Crewe...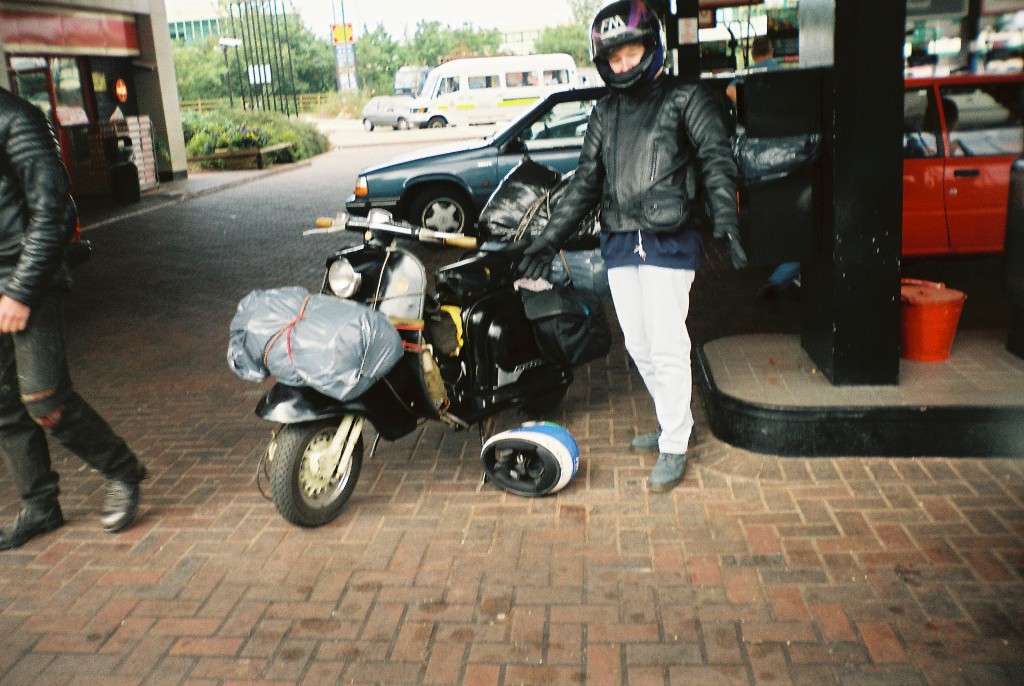 first stop for petrol...Hilton Park service station on the M6...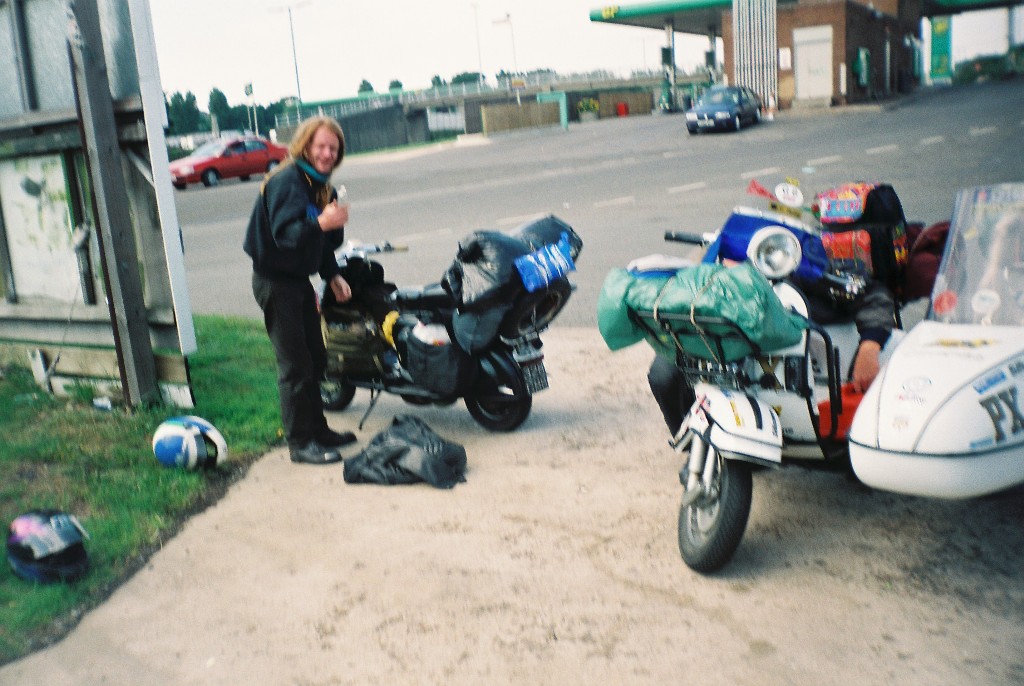 Newport Pagnell Services on the M1...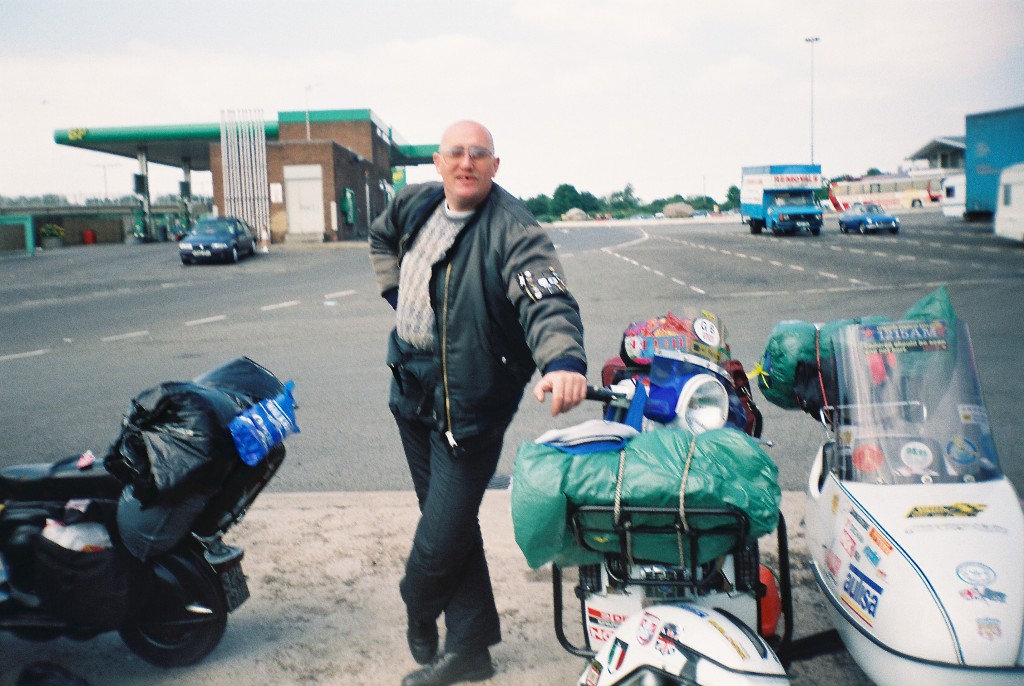 how shattered do I look!!..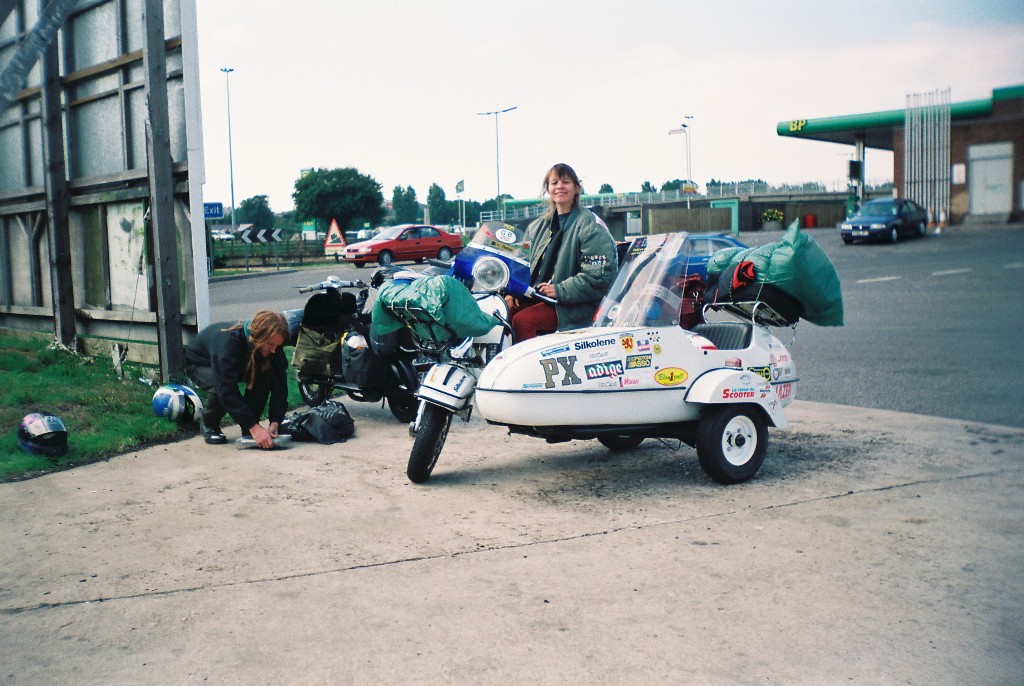 Bec looking fresh after a two hour kip in the sidecar...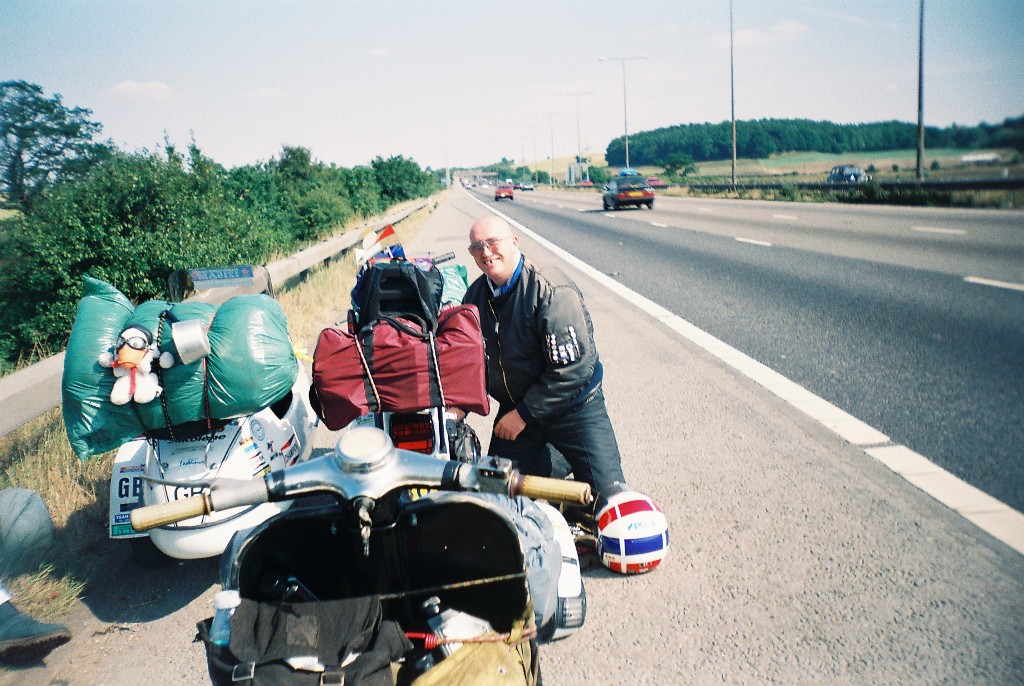 I thought I could hear the engine pinking slightly...better safe than sorry...spark plug was the right colour so we just carried on...I heard the same noise a month or so later on this stretch of the M1...must be that shit BP petrol I'd just put in it!!..
last English meal for a week...service station on the M1...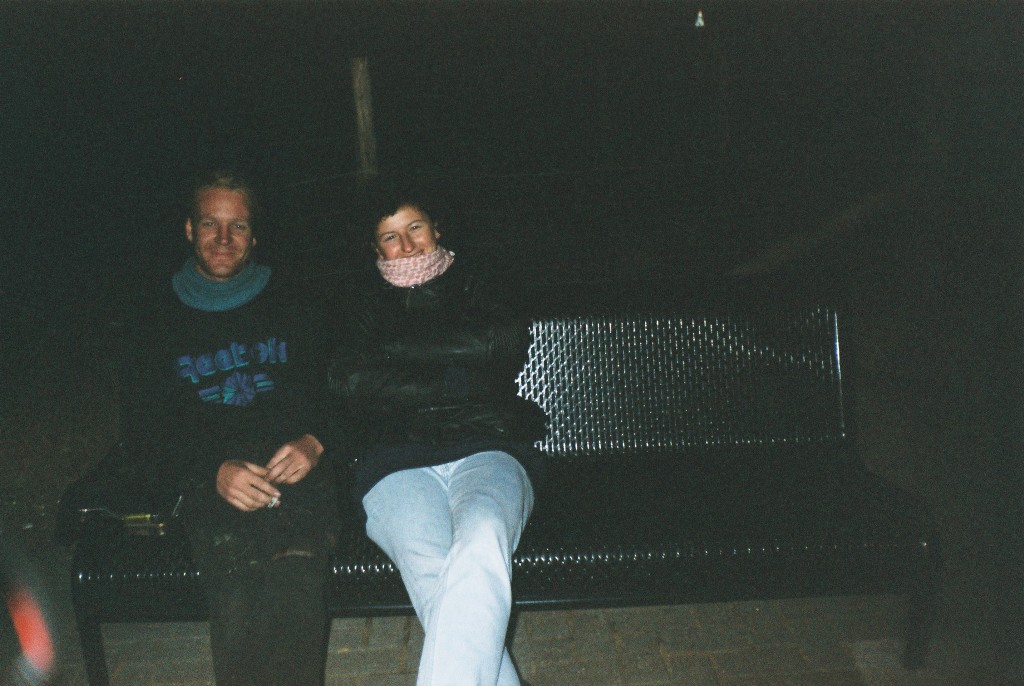 waiting for the ferry to arrive...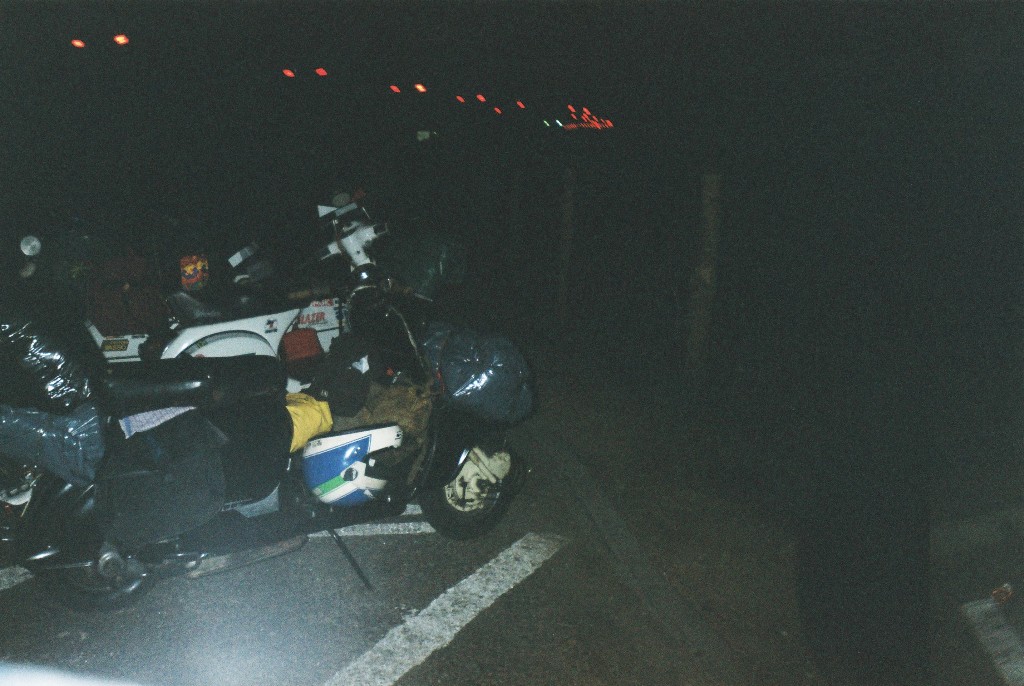 Dobbo's lammy doing fine up until now...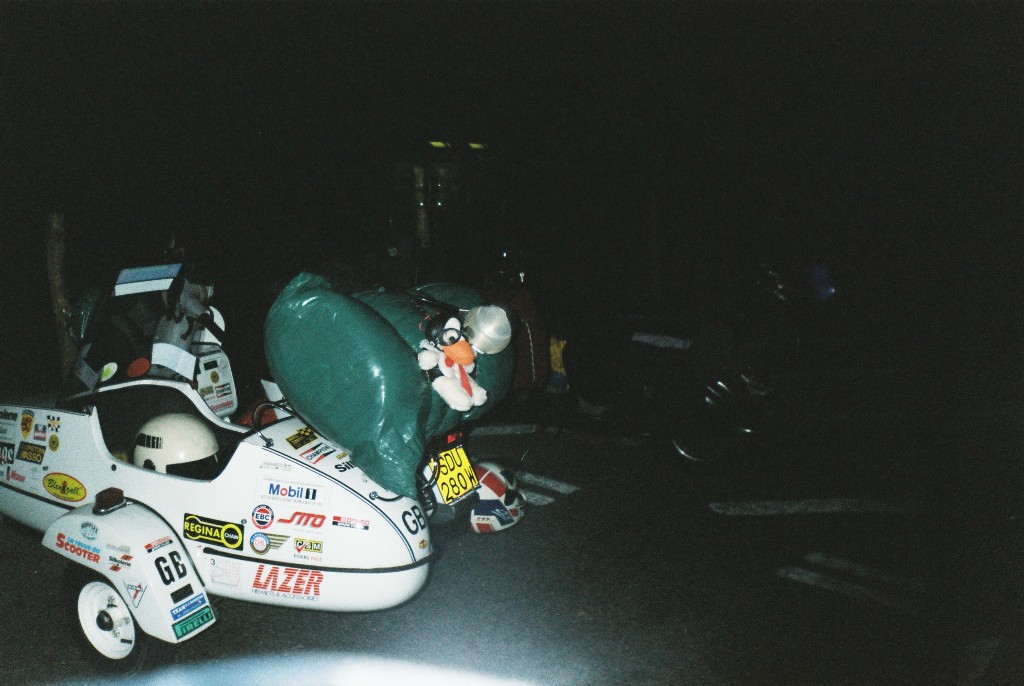 well travelled duck and saucepan still in place...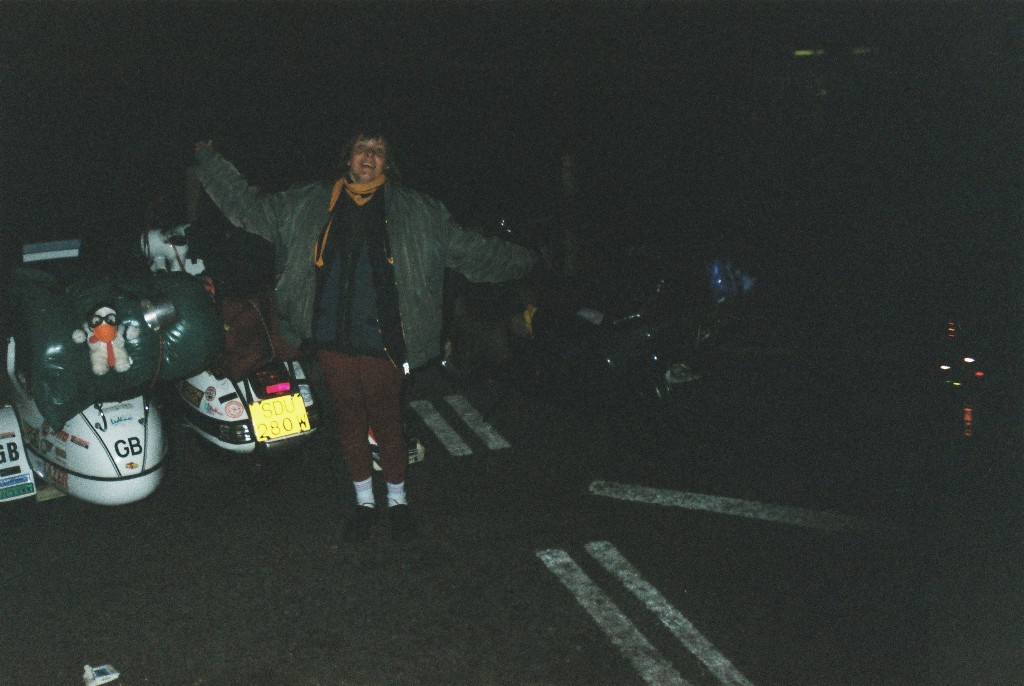 looks as though Bec had just woken up again...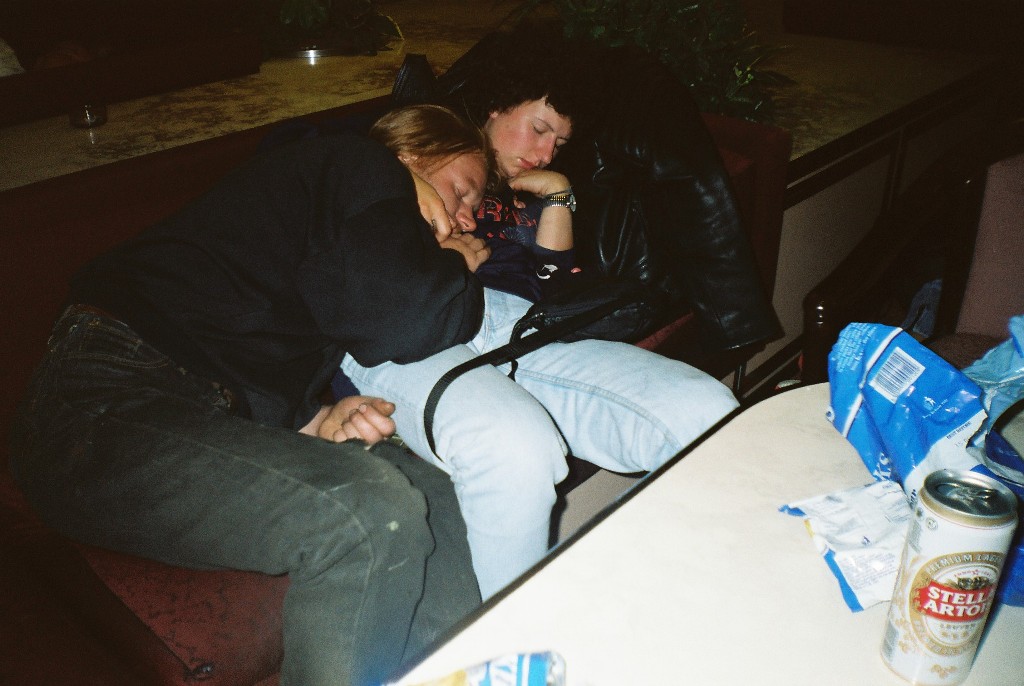 I think this is about how I felt!!..crashed out on the ferry...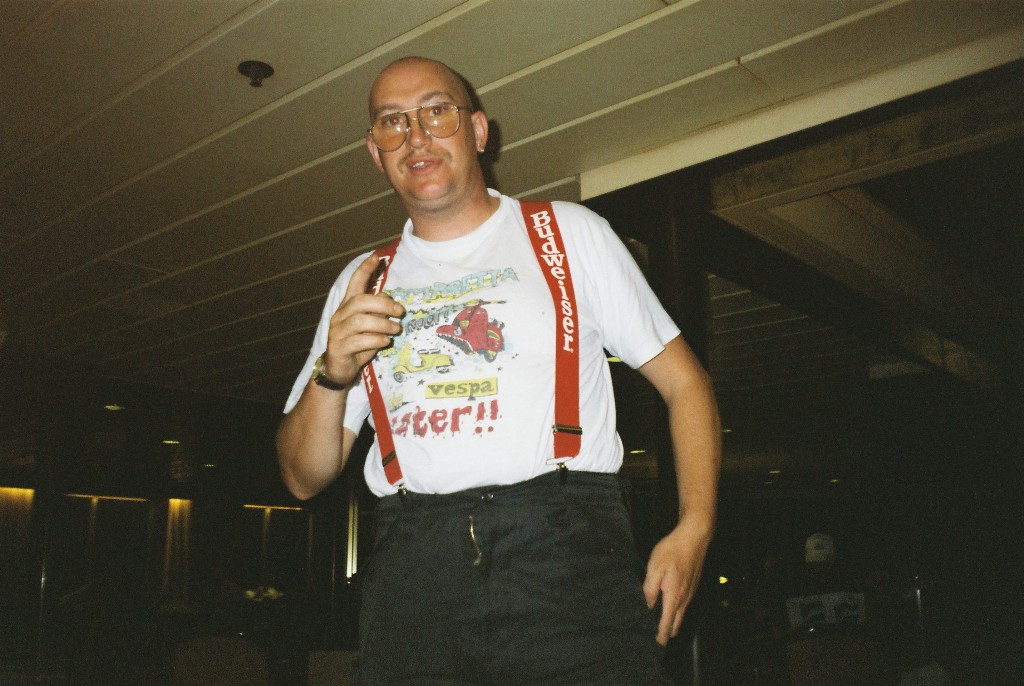 probably just sheer will power keeping me on my feet...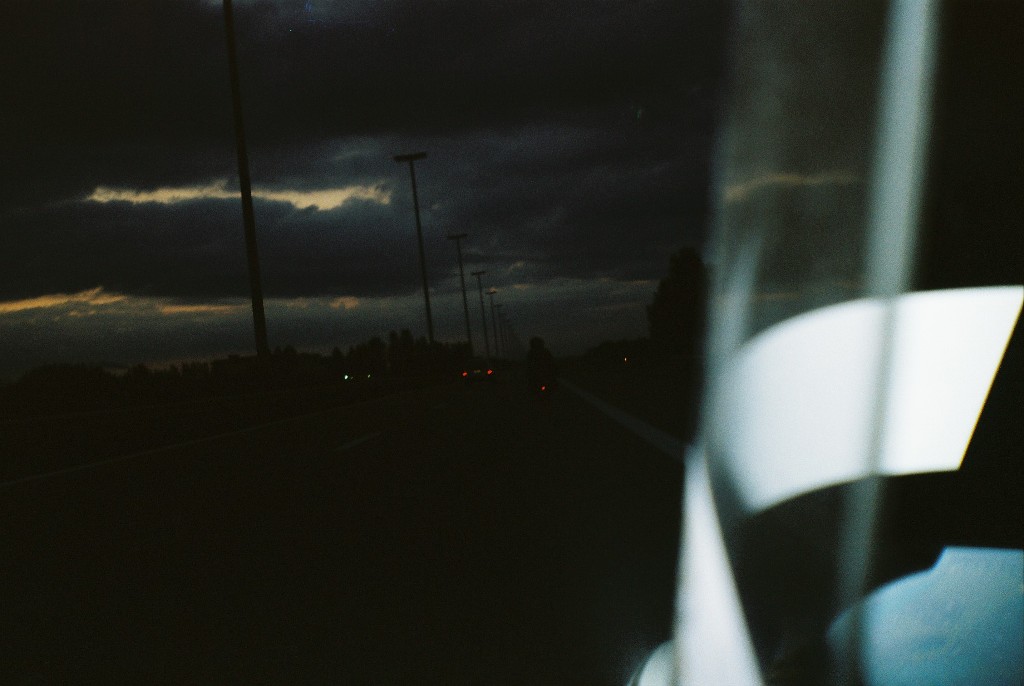 just off the ferry and it's still dark...you can just make out Dobbo's rear light and silhouette...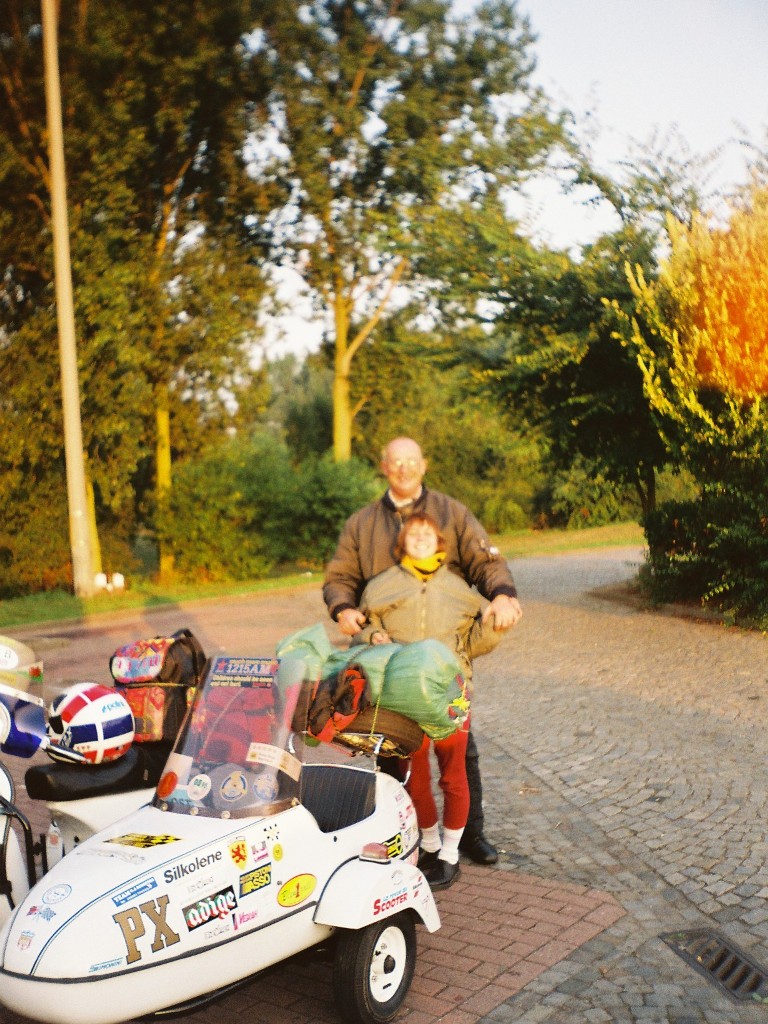 you just can't trust anyone to take a photo for you...at least the combo's in focus!!..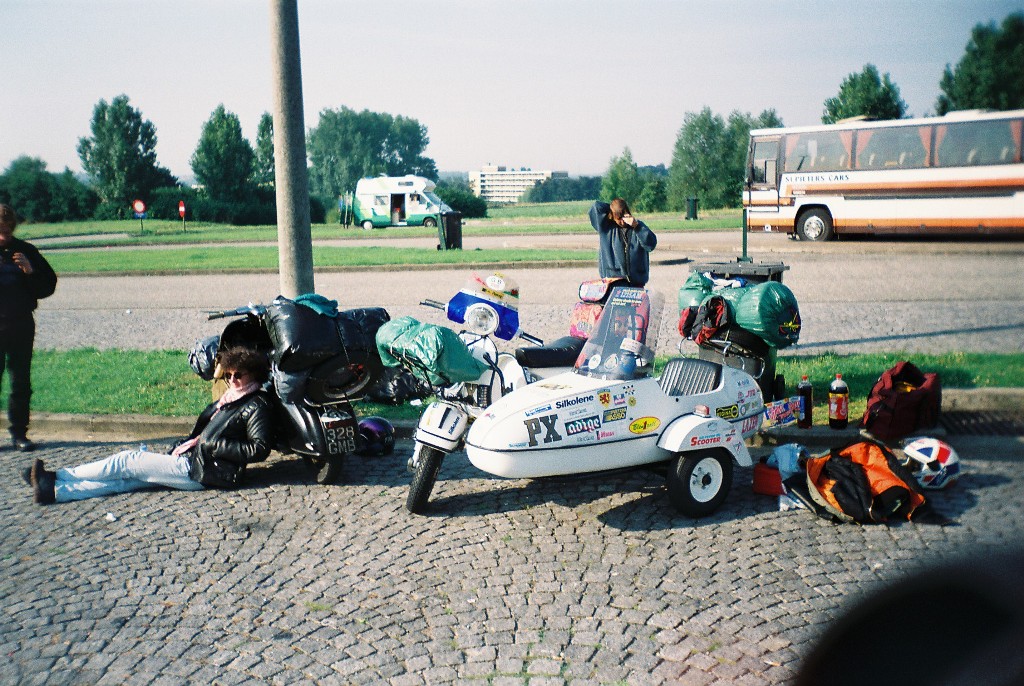 the first of many stops on our way to Luxembourg...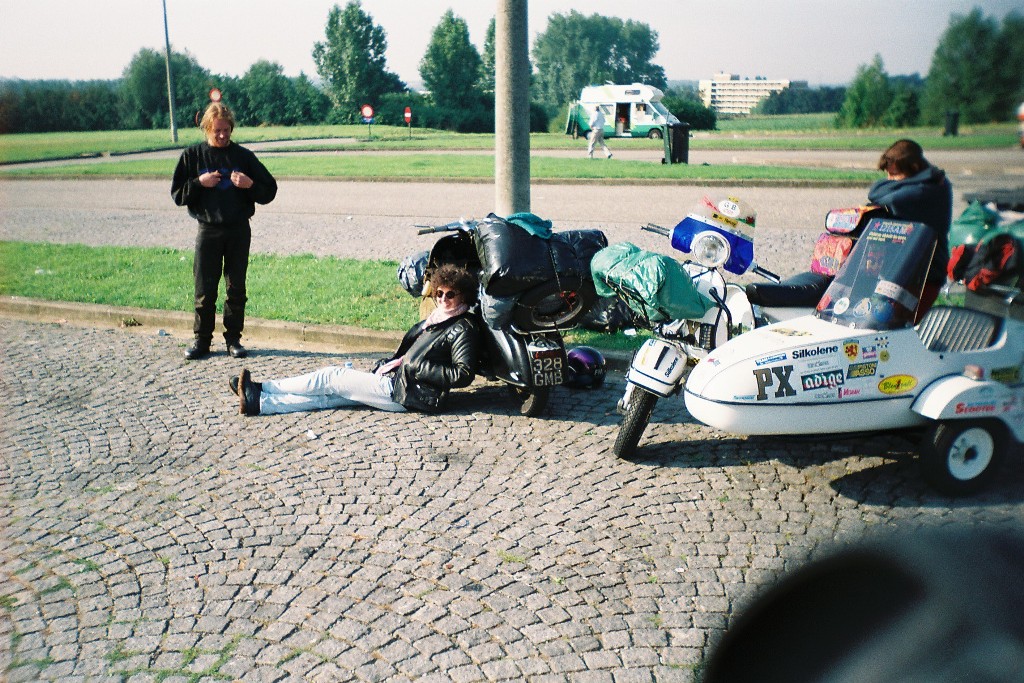 even Bec's starting to look knackered!!..