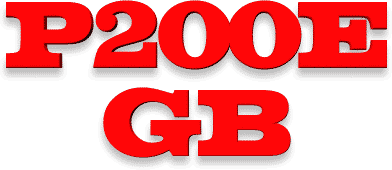 16th October 2011 and it's time to give my PX the final wash of the year before covering it up for a few months...I'll be using the T5 over the winter months...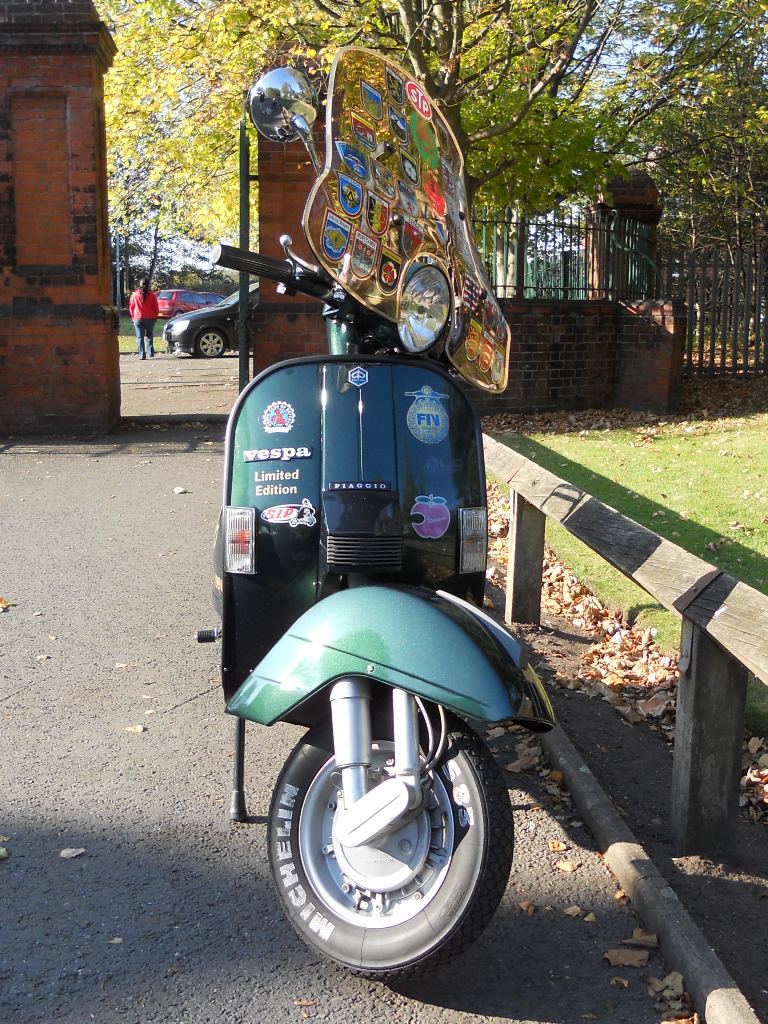 15 years and 40,000 miles and there is still no rust on the forks...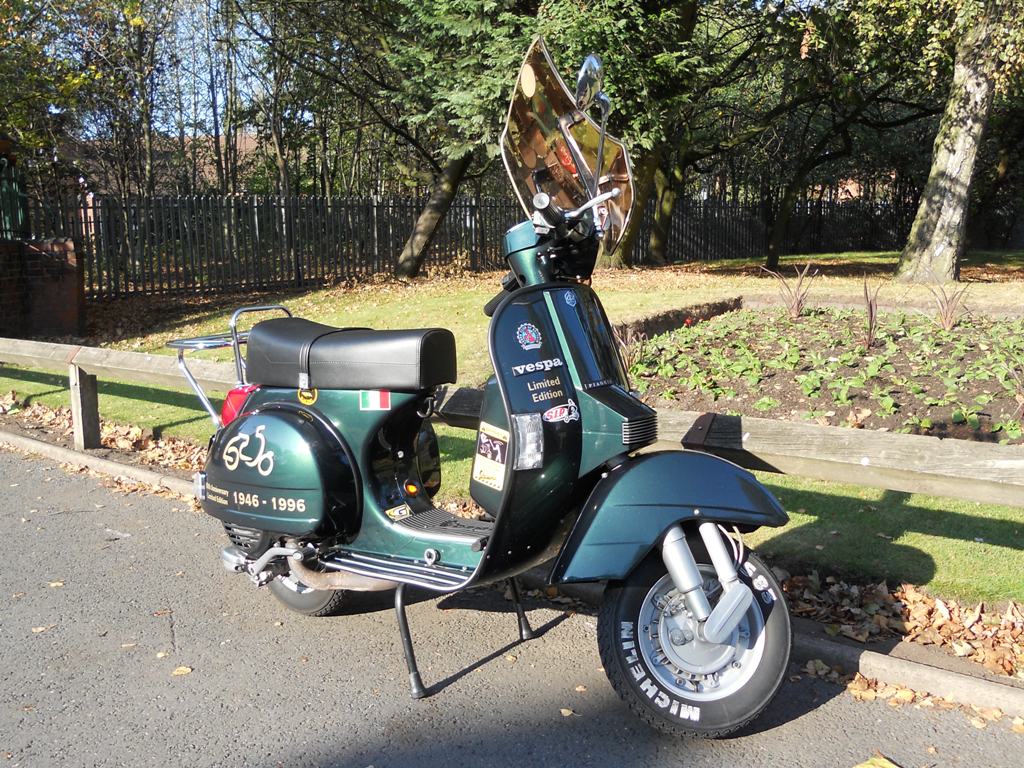 I did however have to replace 90% the clutch parts last week...after 40,000 miles of mainly hard motorway miles I had completely destroyed most of the clutch...the clutch cog being the only salvageable part...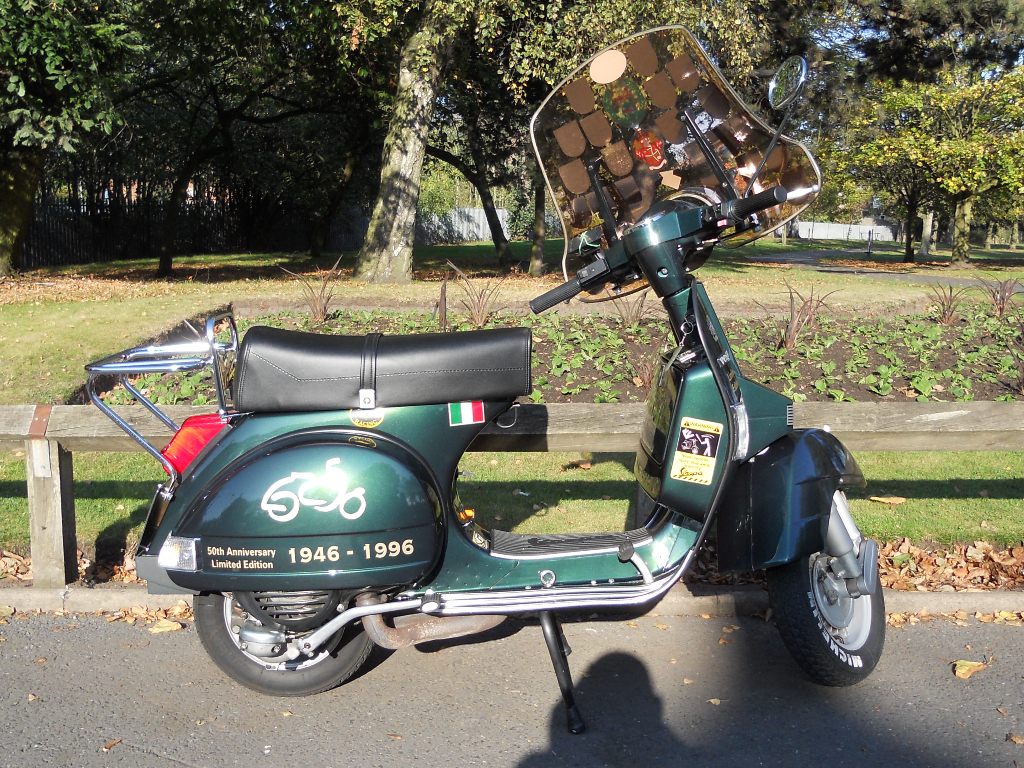 as you can see the Yankee seat has been removed and the standard seat has been refitted...I did have to have it recovered...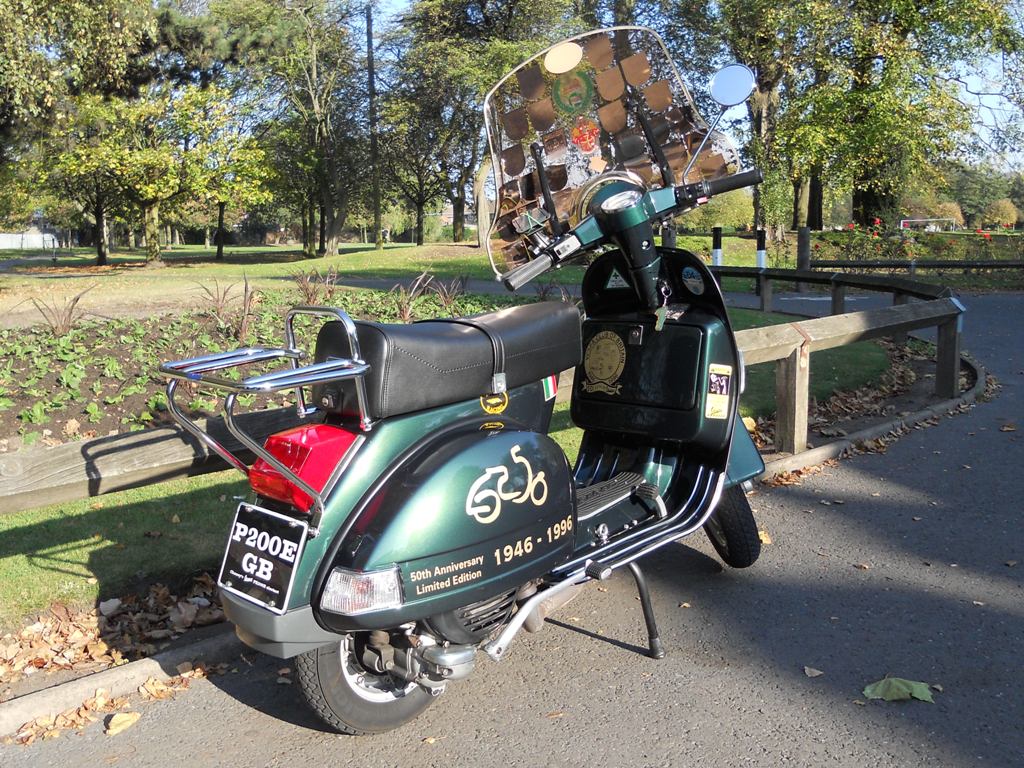 Volvo backrest has also been removed and replaced with a more practical flat carrier...original 8t's item off the net for £20 and postage...still has the original manufacturers label on it...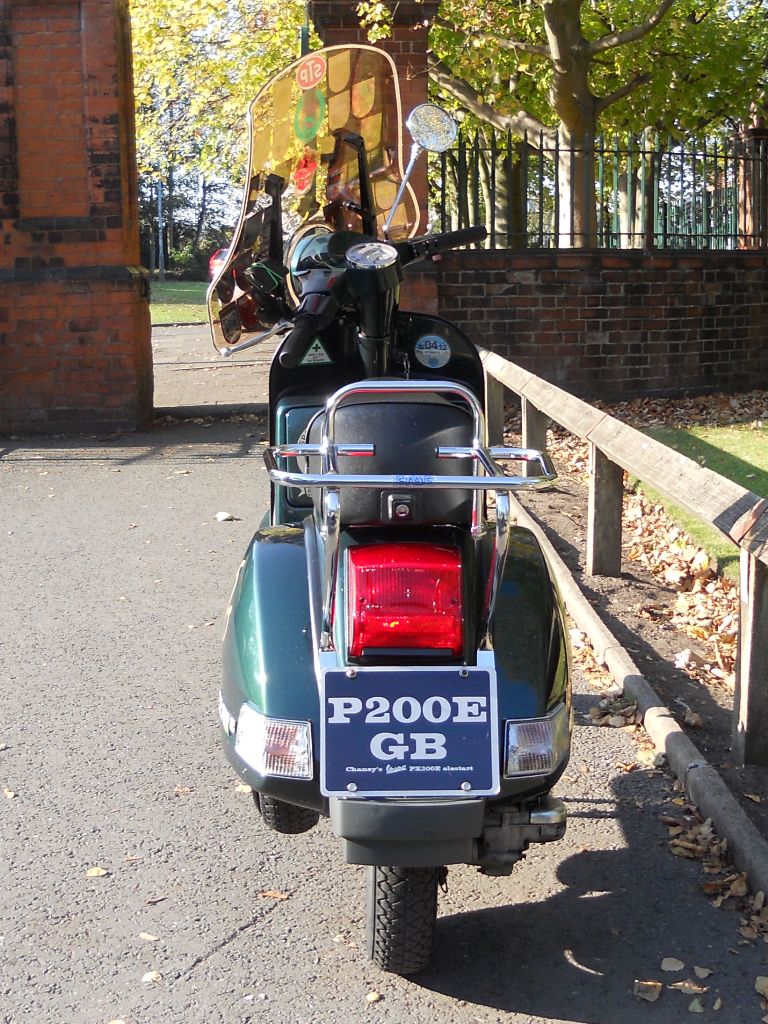 after 15 years a mirror has also been added...I should have done this years ago...takes the guesswork out of changing lanes on the motorway...I only have one mirror fitted as there is a TomTom Rider fitted where the other mirror would be...this took the guesswork out of travelling to Kelso along the "A" roads earlier on in the year...should have done this last year when we had to stop every fifteen miles or so to read a map on the way to & from almost every rally via the "A" roads...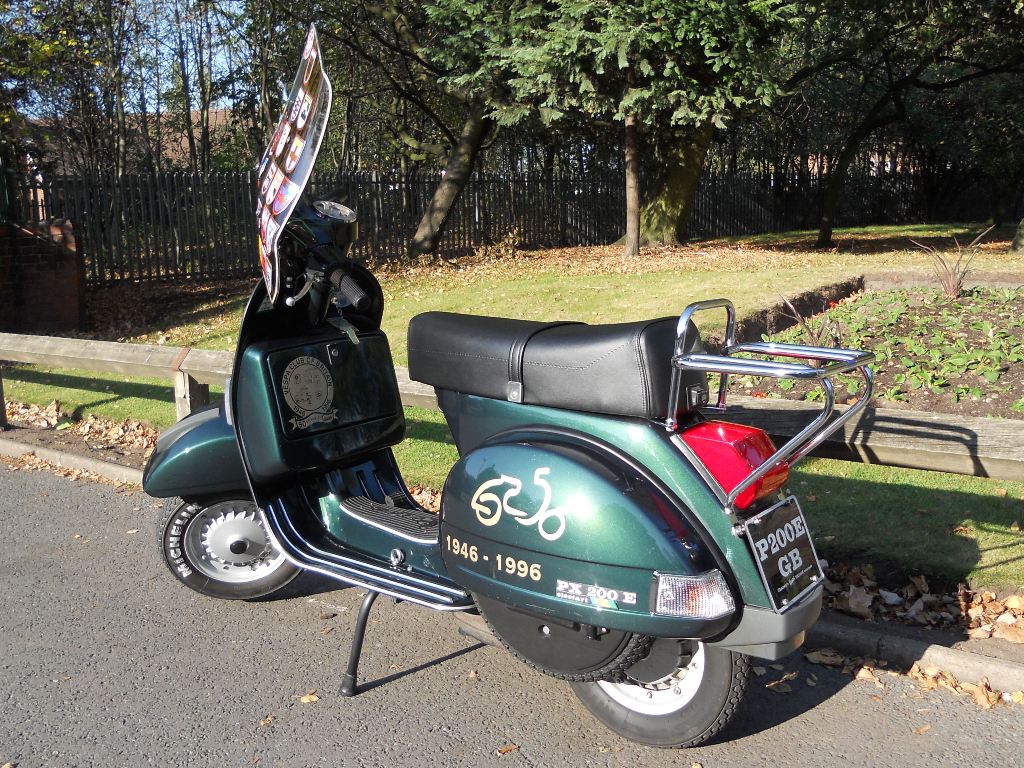 there are a few marks on this sidepanel from where the wind blew it over while I was changing the wheel a couple of years back...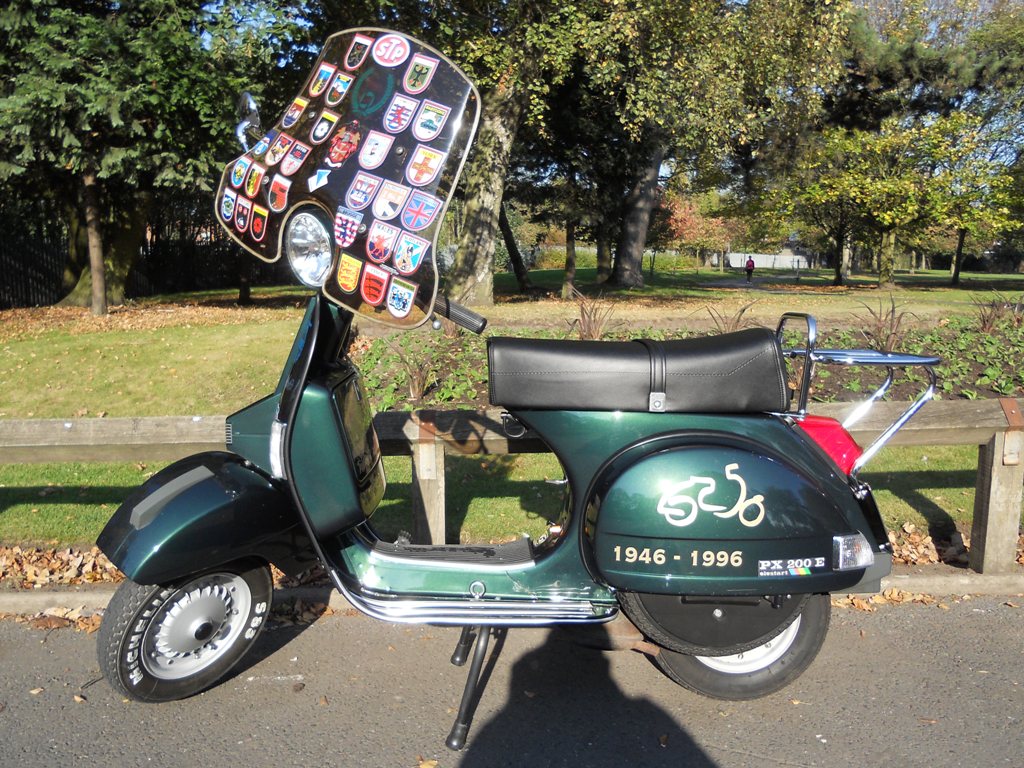 I fitted an accessory socket to the spare wheel cover a couple of years back too...much easier for air bed pumps and phone & sat nav charging...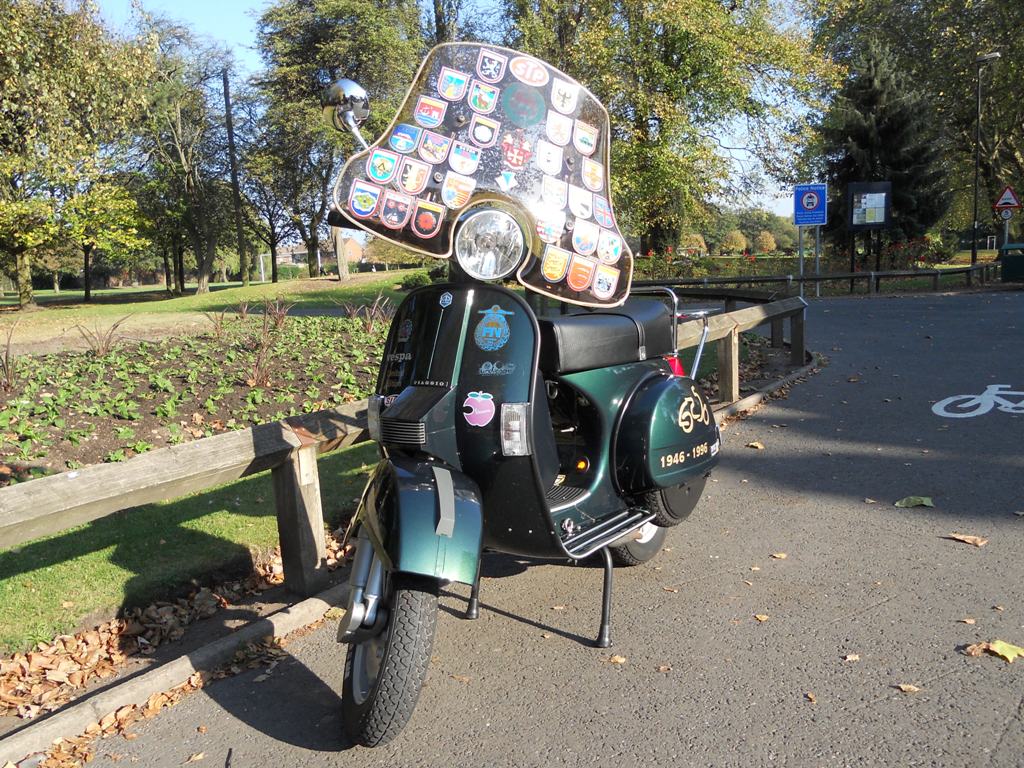 excellent overall condition for a 15 year old PX with 40,000 miles on the clock...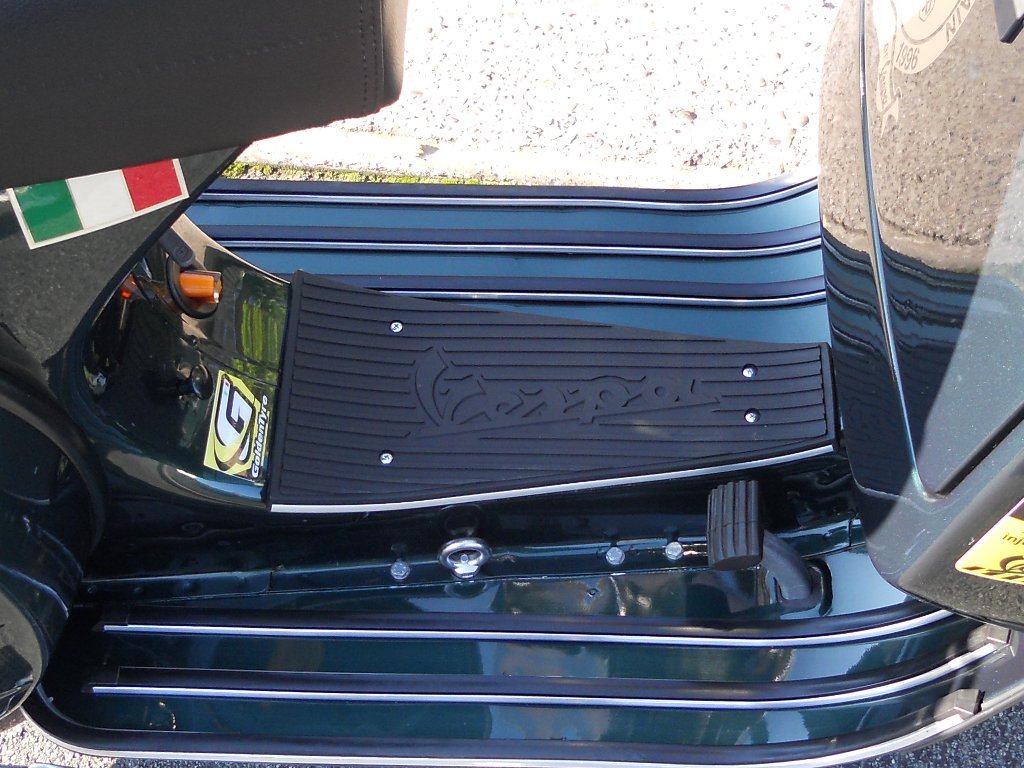 this just had to be done...foot board off a 2011 model PX...£18 from Ron Daley scooters...the eyes are to bungee a petrol can on without getting your feet in a tangle...works for me...