I took these photo's in December 97...I had bumped into Rocho the night before at a Xmas party...it had been a few years since I had last seen him...a few years...more like ten years...always the same topic of conversation..."still into scooters!!.. of course you are"...this is when he tells me that he has just completed a Lammy racer...I had moved a couple of times since we last spoke so I gave him the new address and the very next day he appeared with this...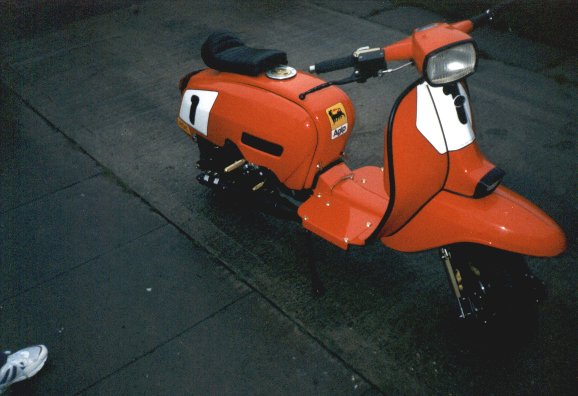 oh how I wish I had the digi-cam back then...these photo's don't really do this scooter any justice at all...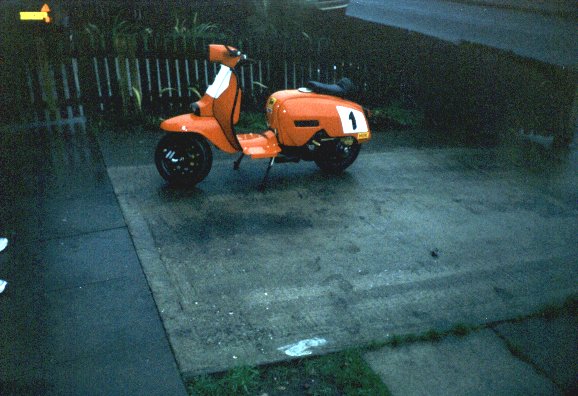 it was pissing down...but I'm glad he turned up with it...I just fell in love with it...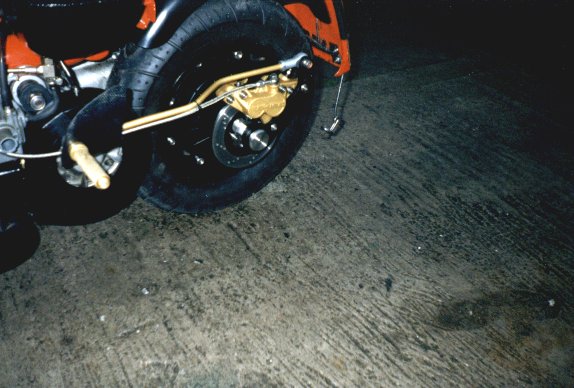 check out this rear disc brake...this is ace...Rocho did all the work himself...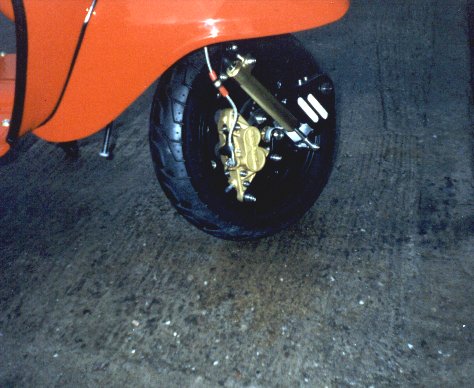 this front brake really looked trick...but it yanked the steering to one side under heavy braking...a twin disc would have worked much better...but I don't think he built it to ride...it was just to look good at shows...he lost interest and sold it before he got to show it anywhere...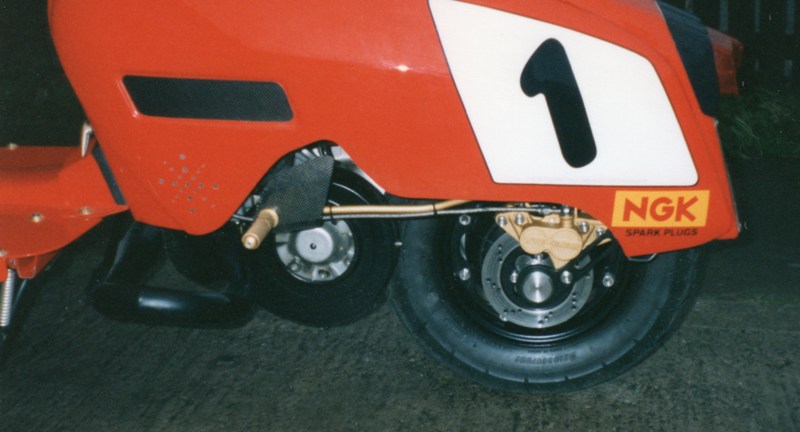 just enough cut out of the sidepanel...still looks more full frame than cut down...
standard carb doesn't give the real impression of great speed...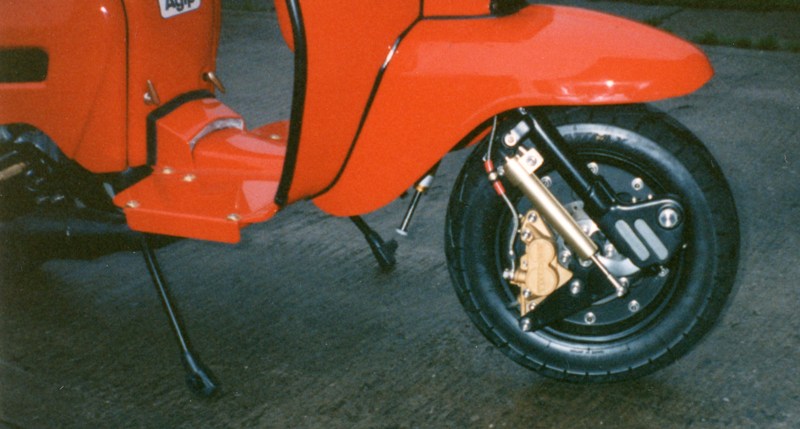 cut outs in the forks look trick...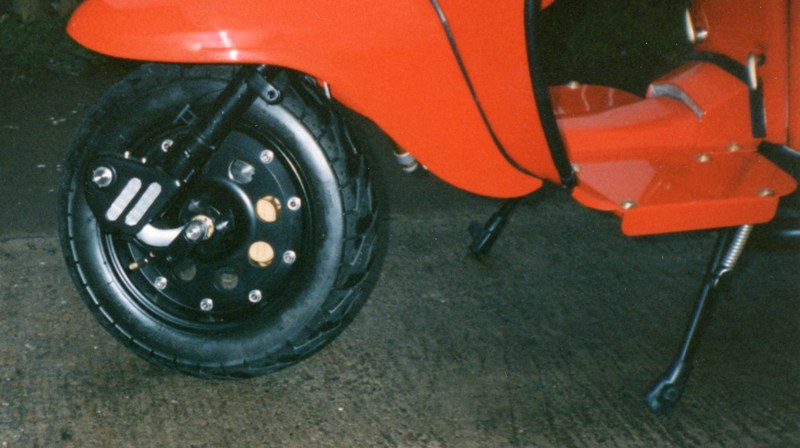 digital speedo too...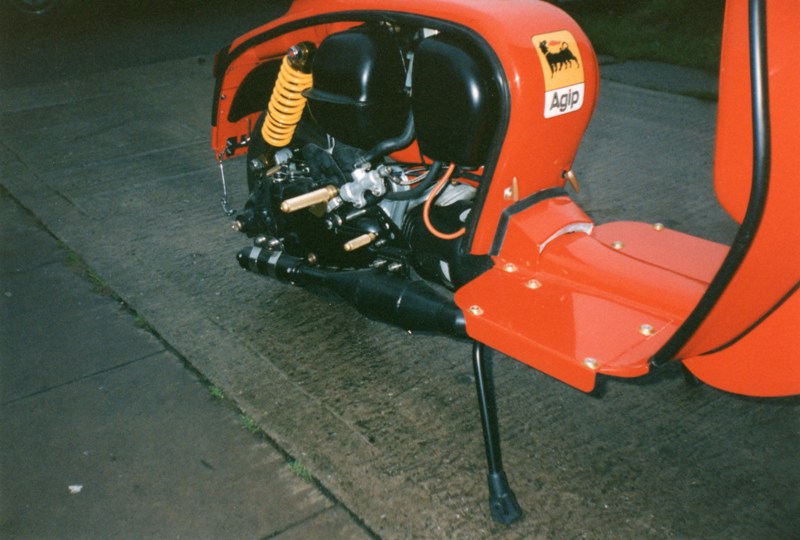 master cylinder and rear set sit nice...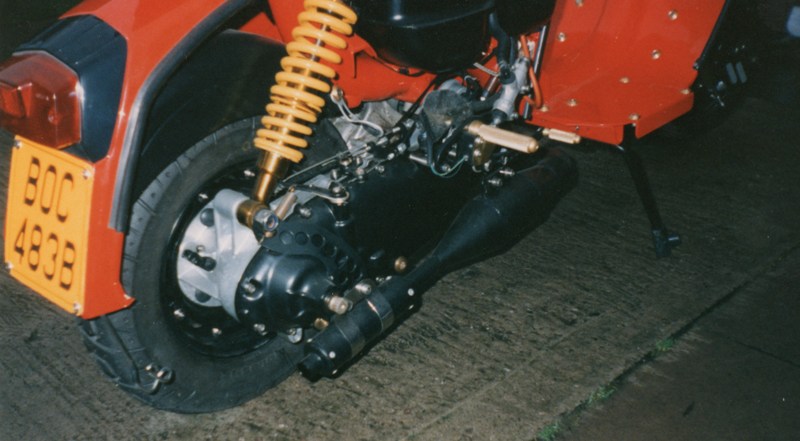 not too sure about that exhaust...looks a little low to me...and having to bump start a Lambretta out of choice!!..definitely not for me...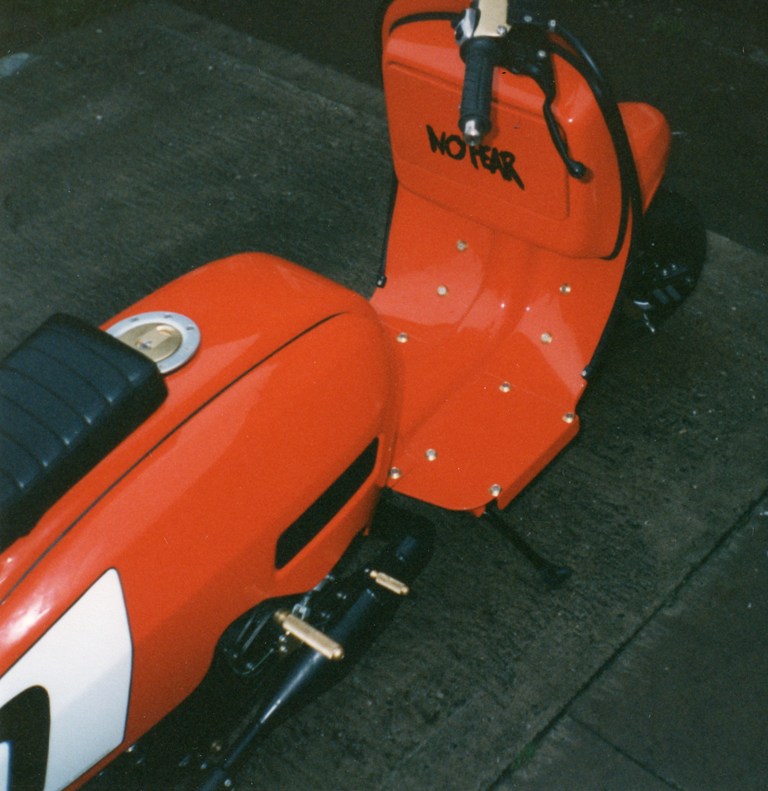 I should have taken a photo of Rocho...he was wearing sandals...jeans and a short sleeved shirt!!..I kid you not...