Cam McKay mailed me these pictures...they were taken at a shop in NZ called the "Wasp Factory"...if you need any information mail Cam direct by clicking on his name...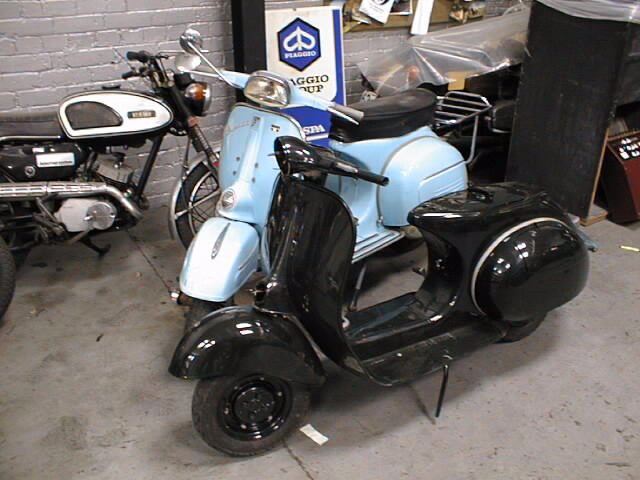 The blue one is a SS180...the mudguard on the black one looks a little too big for the 8" wheels...it looks like a VNB model...I can just make out a split headset...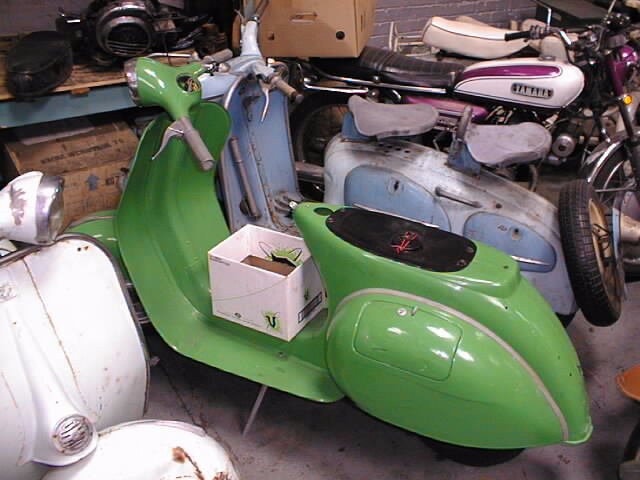 Very unusual speedo...this one has me...it's pre 1963...it has a rounded rear end...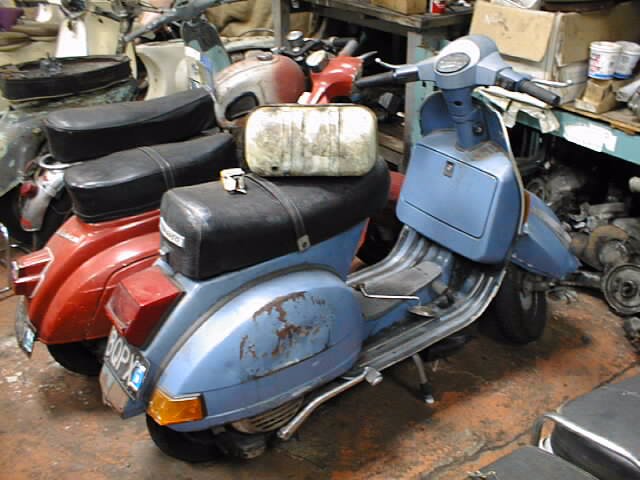 ah...a PX...but is it a 80cc one as the licence plate says!!..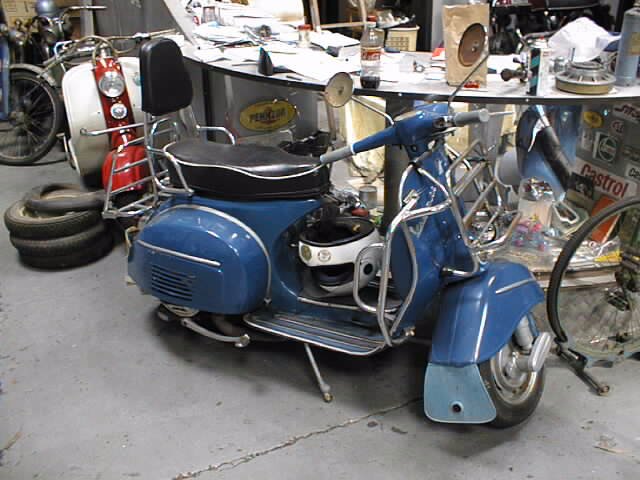 This looks like another SS180...from this angle it could be anything...but the forks are a give-away...