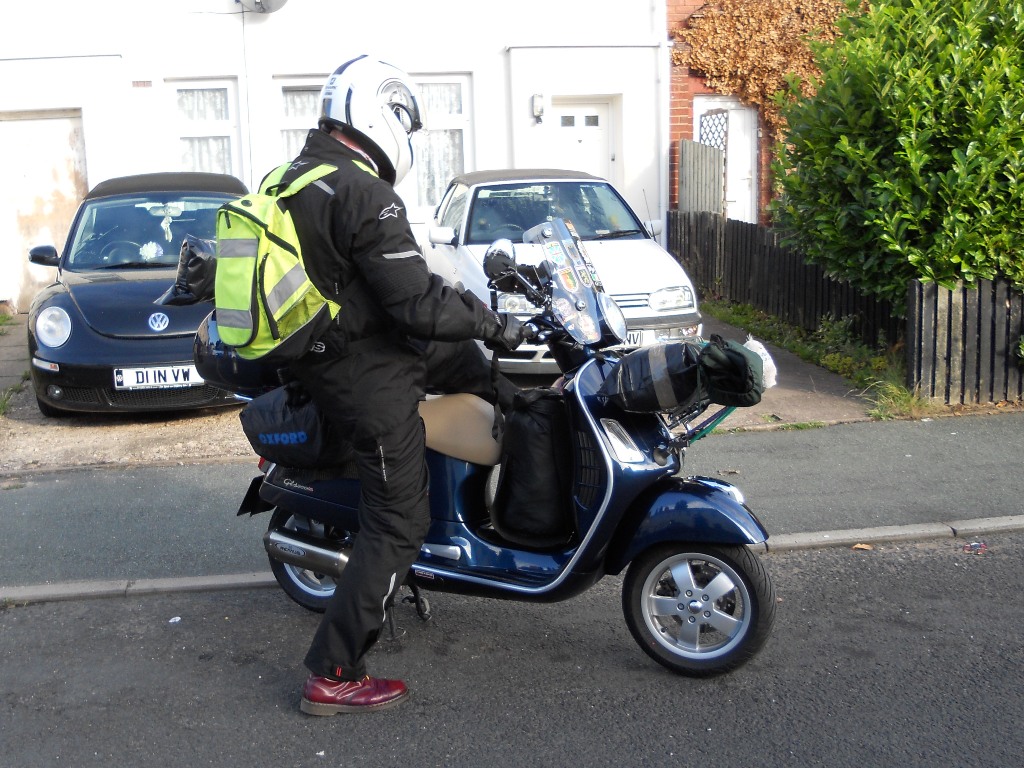 hang on...let me get on before you start clicking away lol...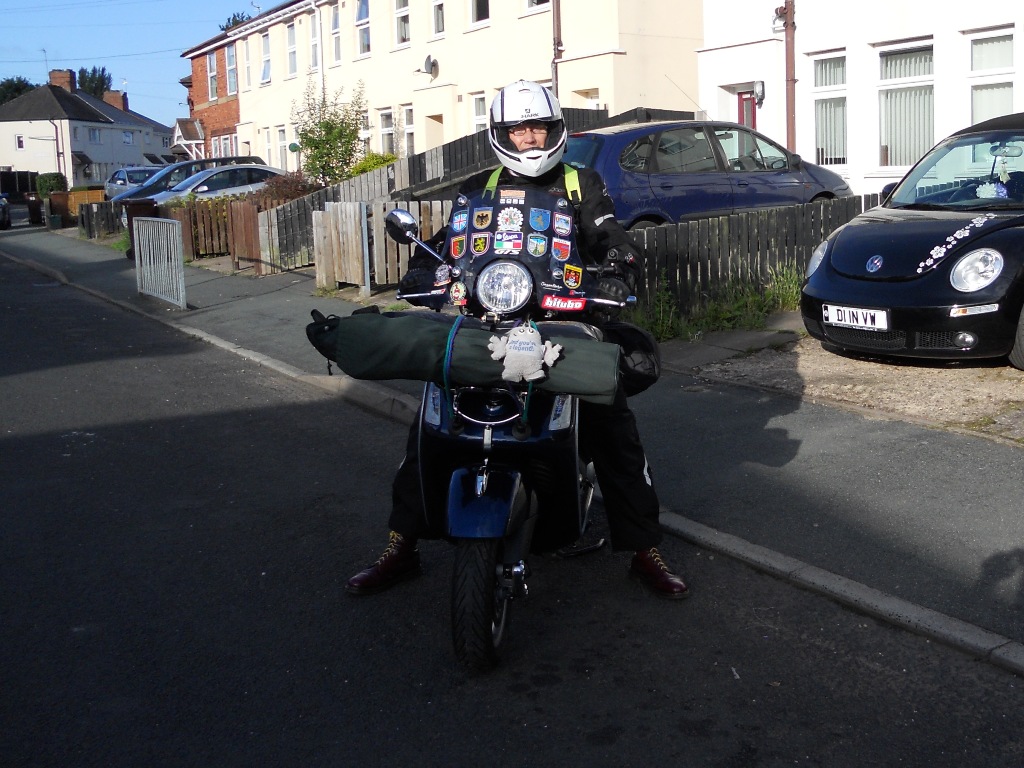 everything looks clean...for a while anyway...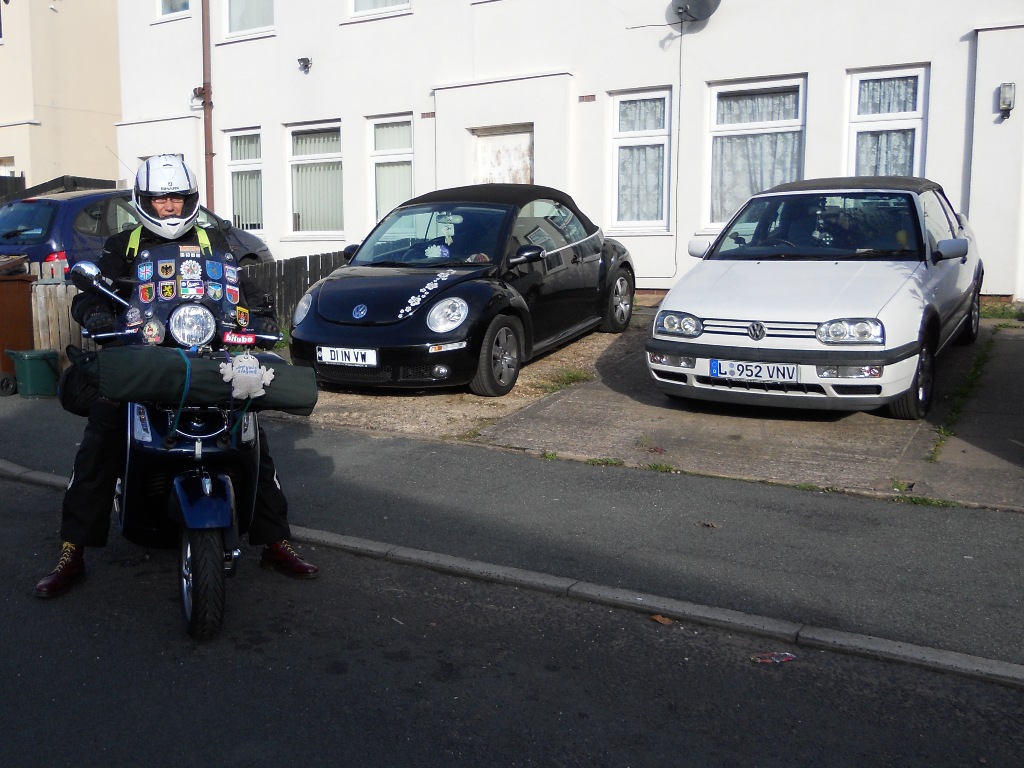 Volkswagens on drive...luggage on scooter...yes...that's the way it's done...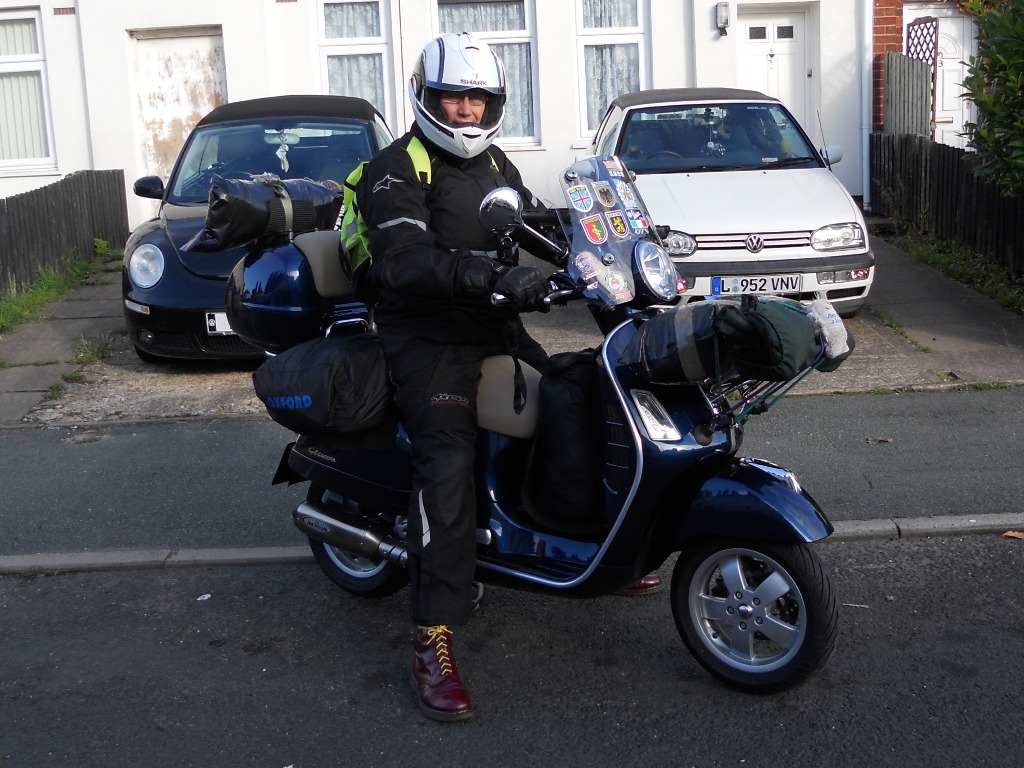 and away we go...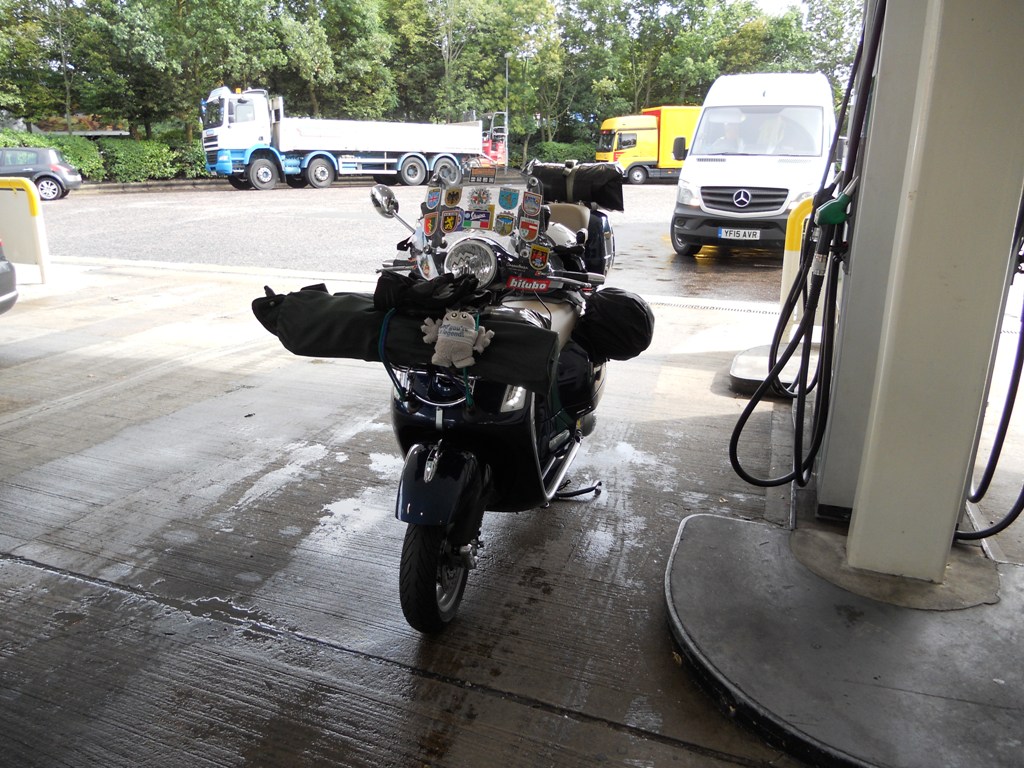 South Mimms...saw more scooterists on here but they were going to the IOW...I presume they were as I never saw them at Venlo...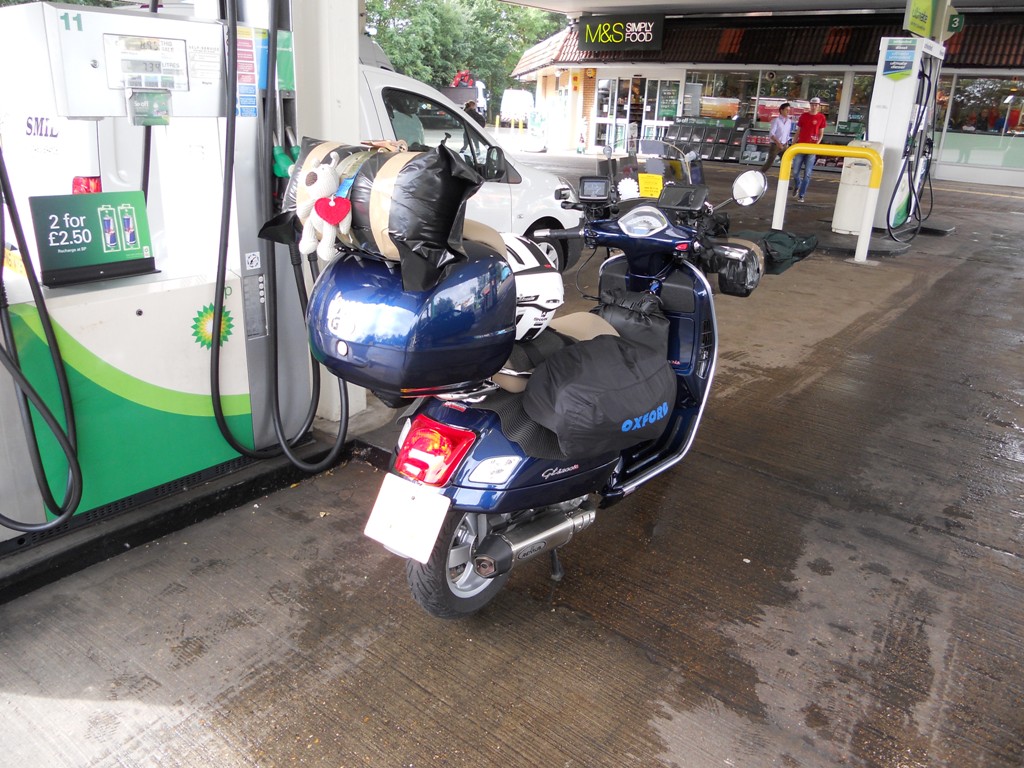 amazing...the floor was soaked but I never saw any sign that there had been rain until I pulled into the services...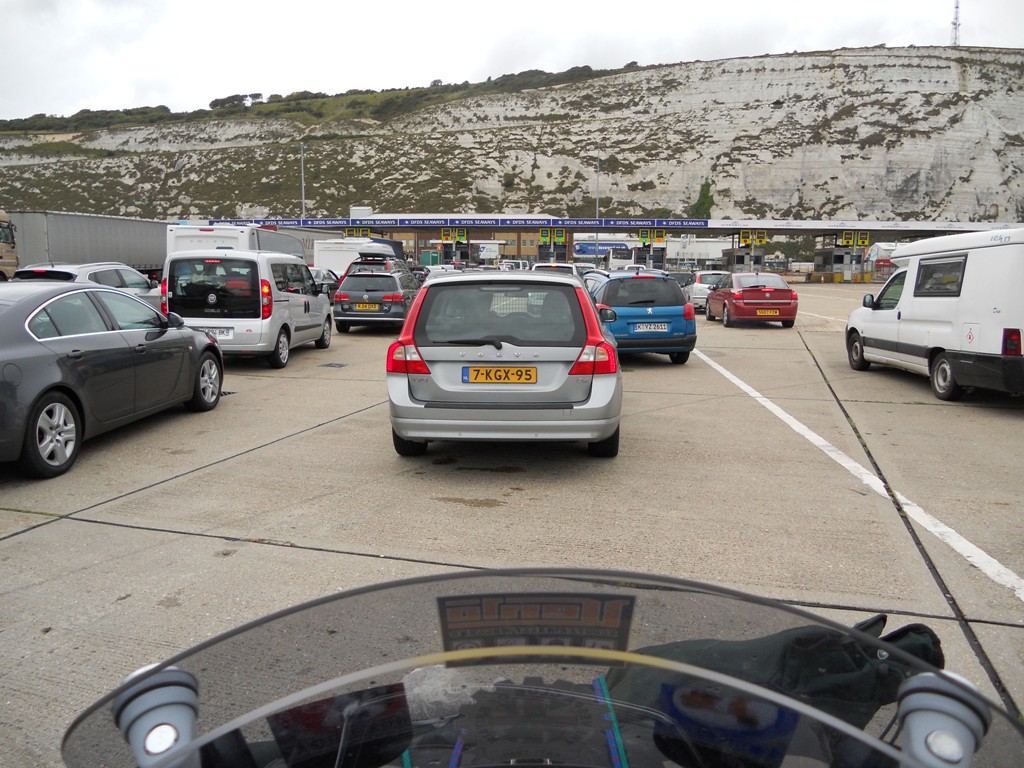 never seen a queue like this before...ever...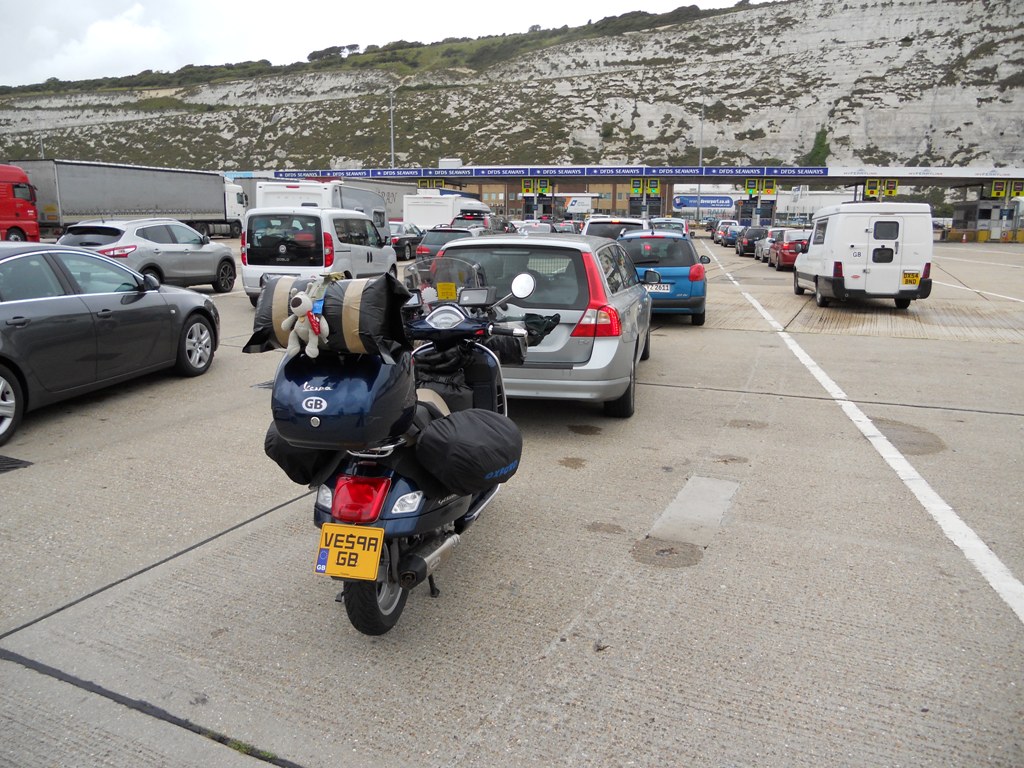 sit and wait...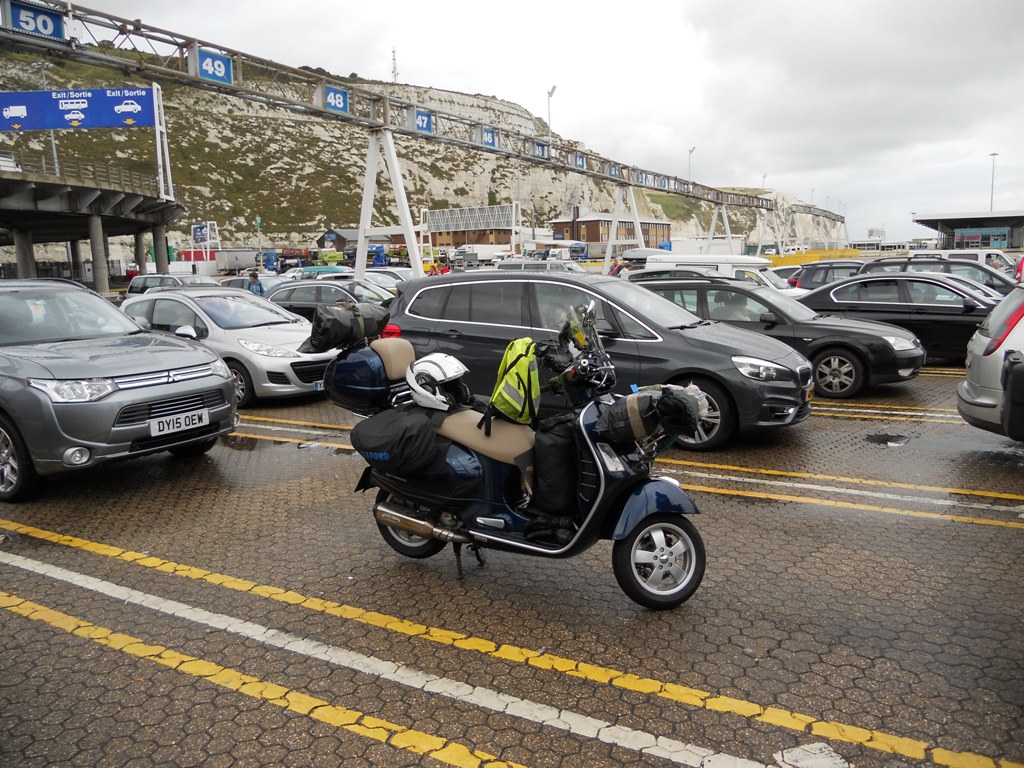 oh...and between the pictures it pissed down...and I mean pissed down...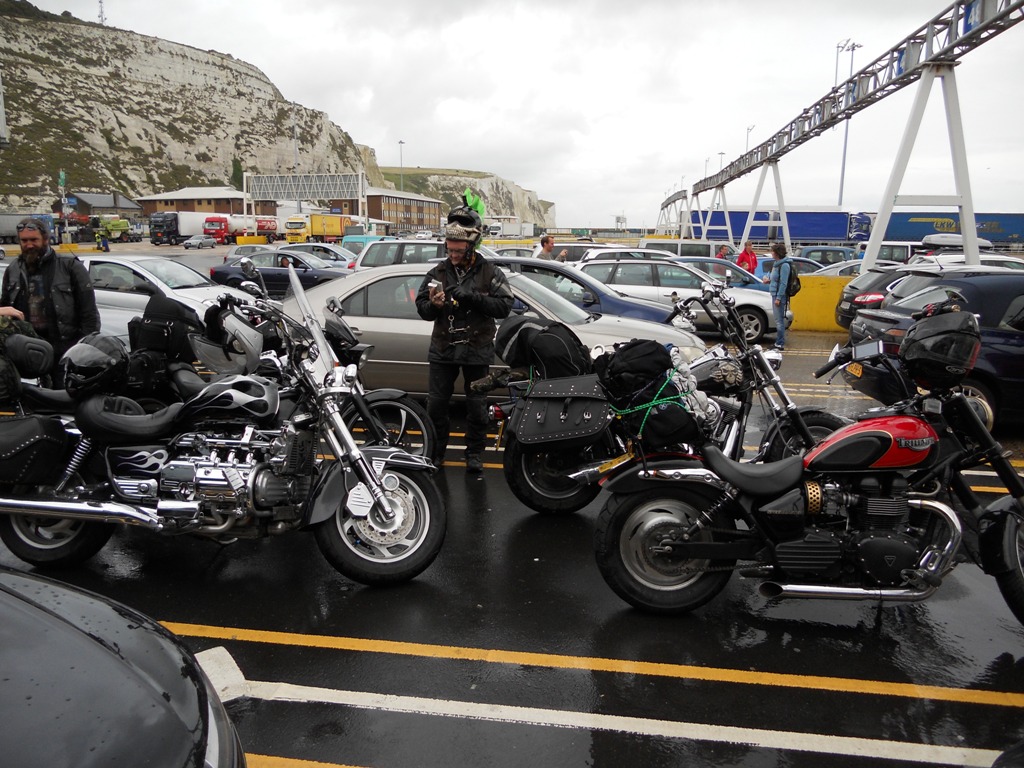 and I think some scooterists are having a mid life crisis!!..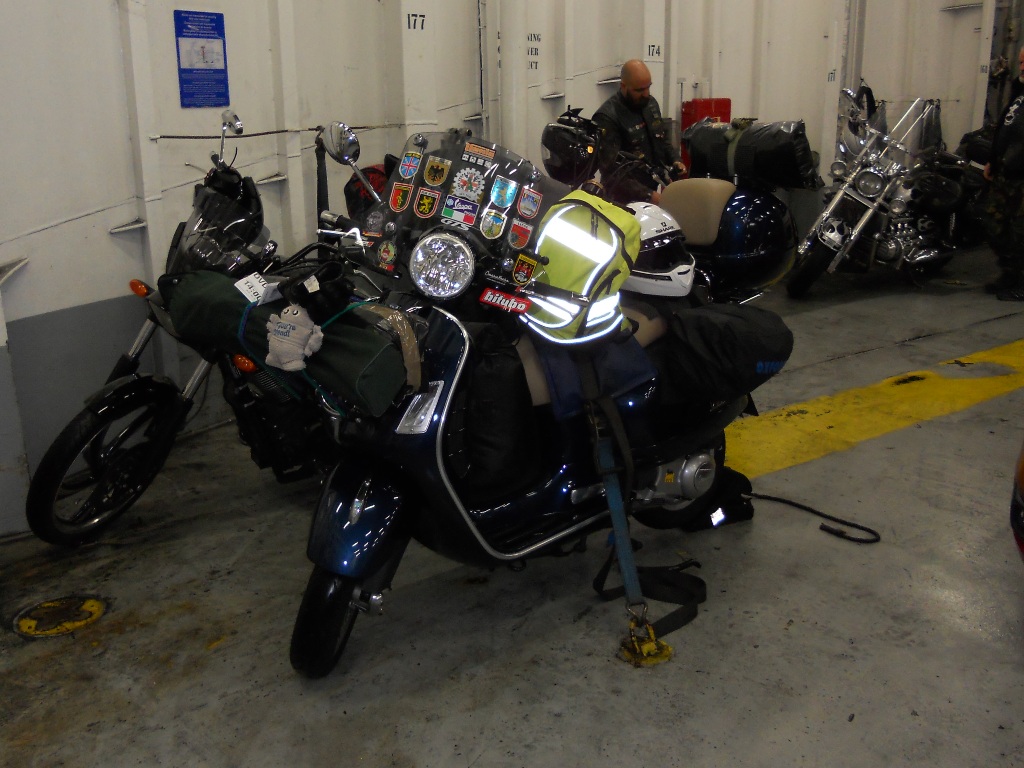 all strapped down now where's the restaurant!!..