after the T5 was smashed up I bought a very straight rot free 2001 PX125 Disc frame off eBay for a rebuild...it had already been shot blasted so all I had to do was have it prepped and painted...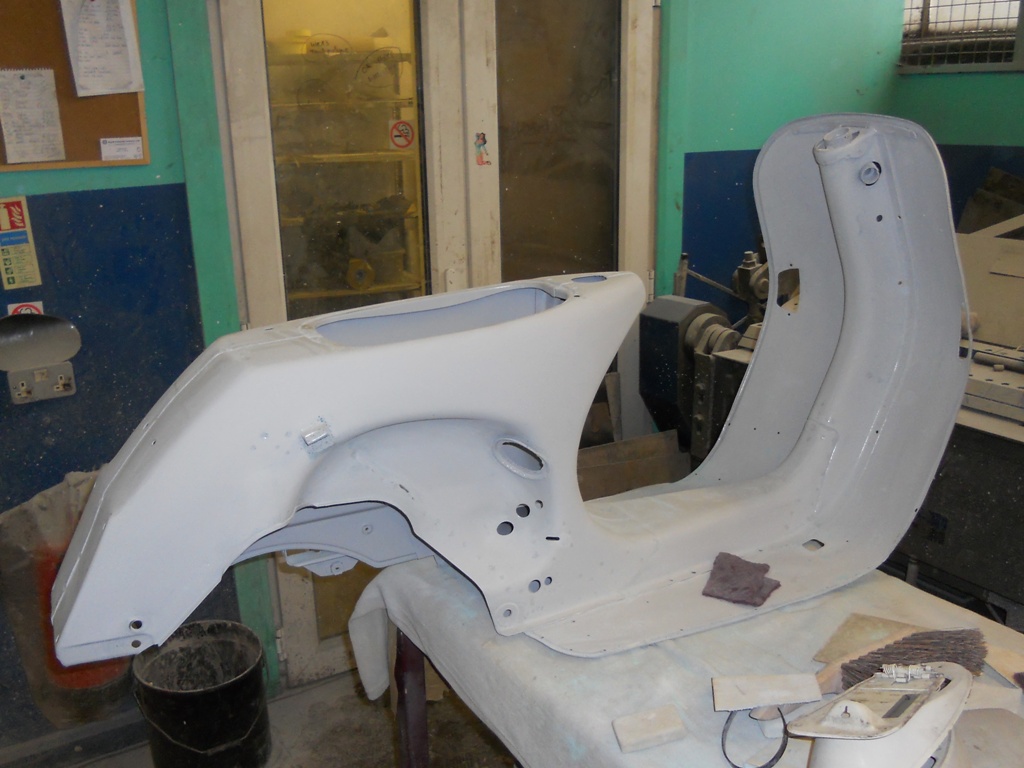 almost finished priming...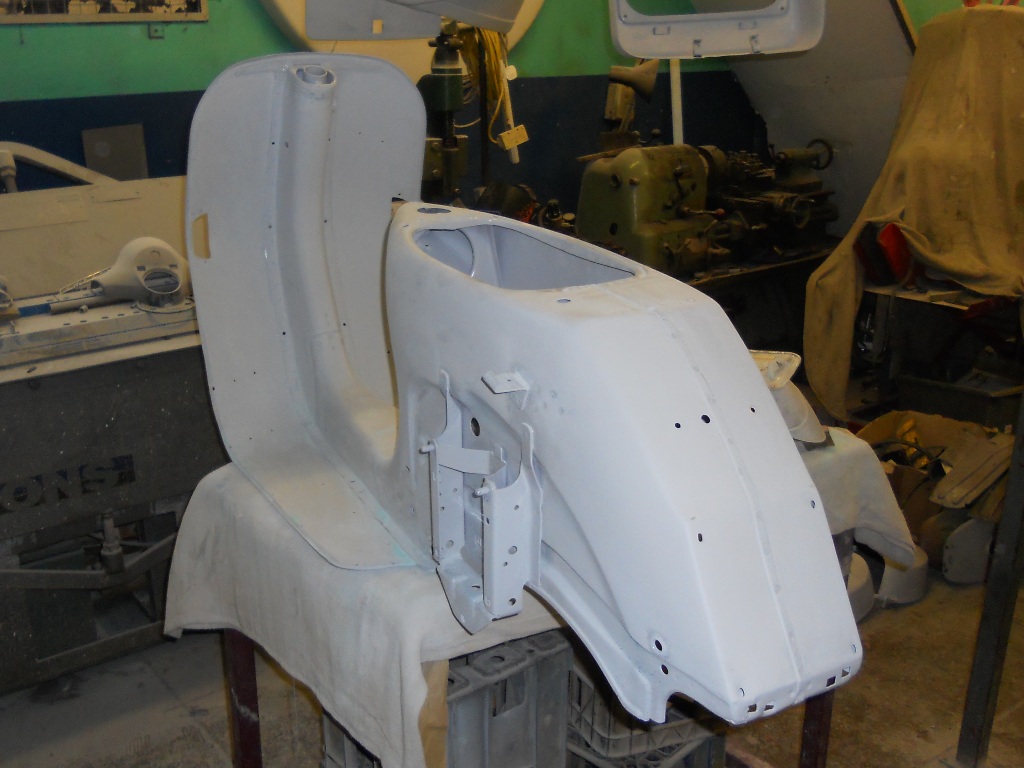 as I said...very straight...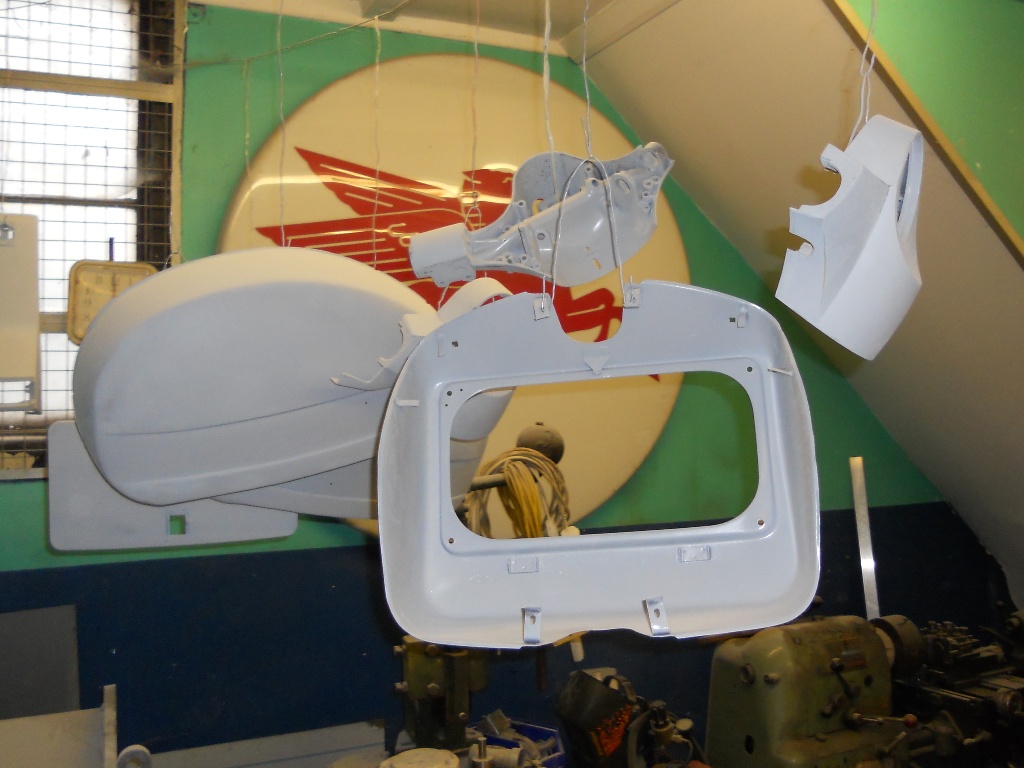 as it will have aT5 engine in it I'm using a T5 toolbox and side panels...disc brake too...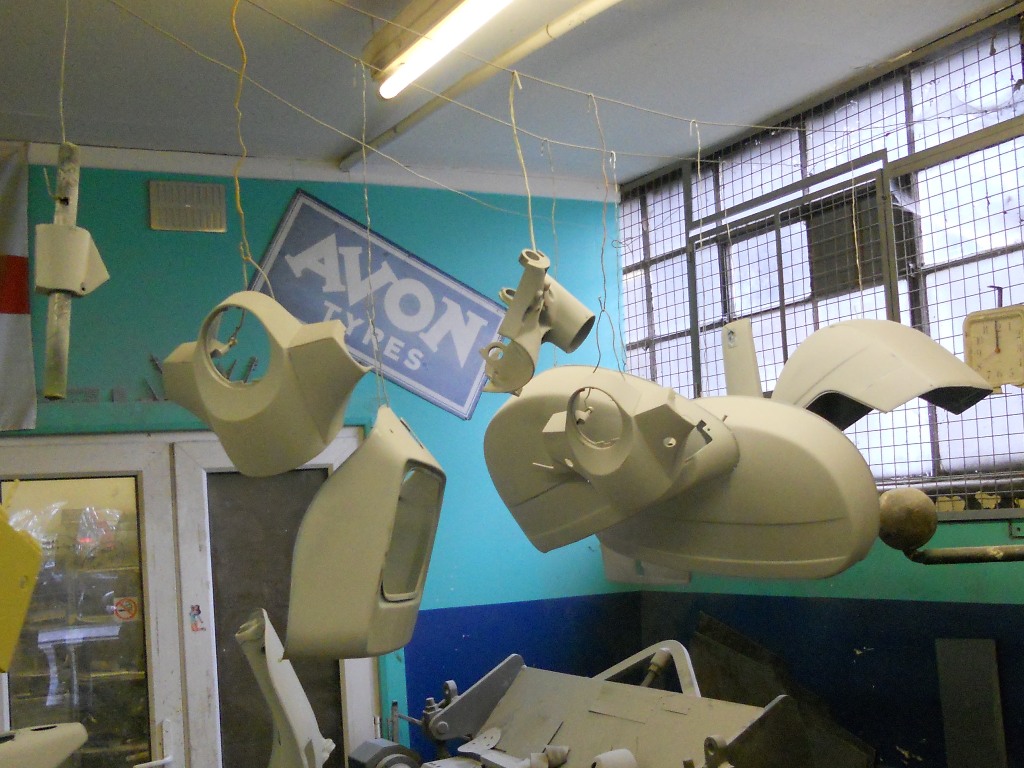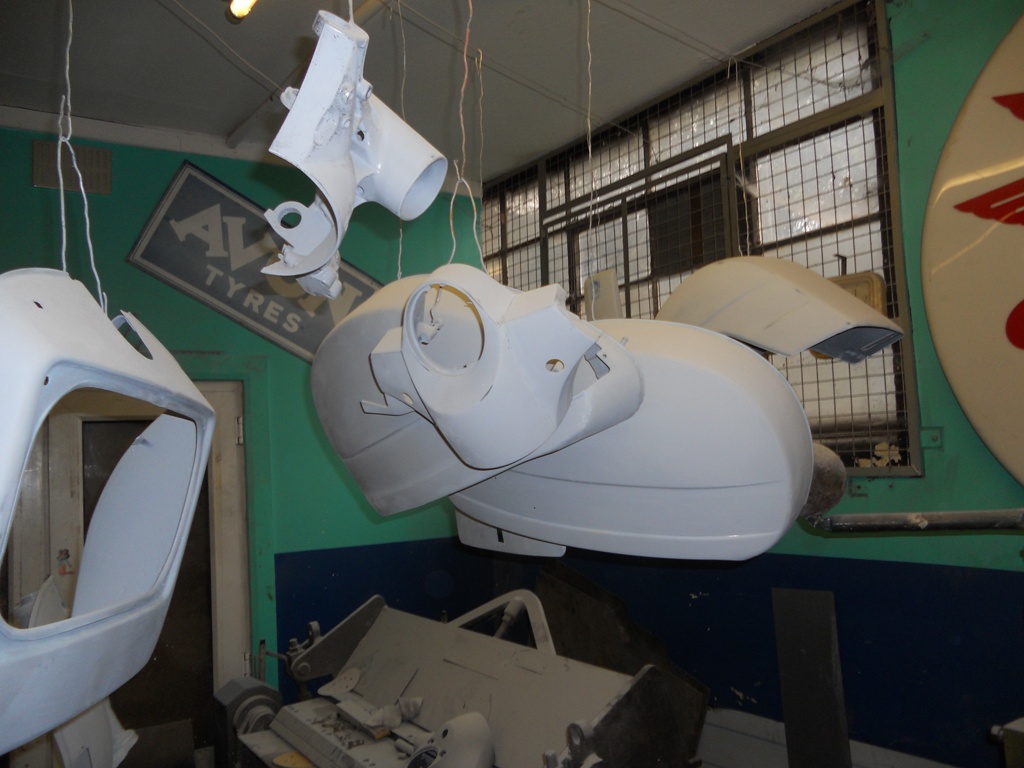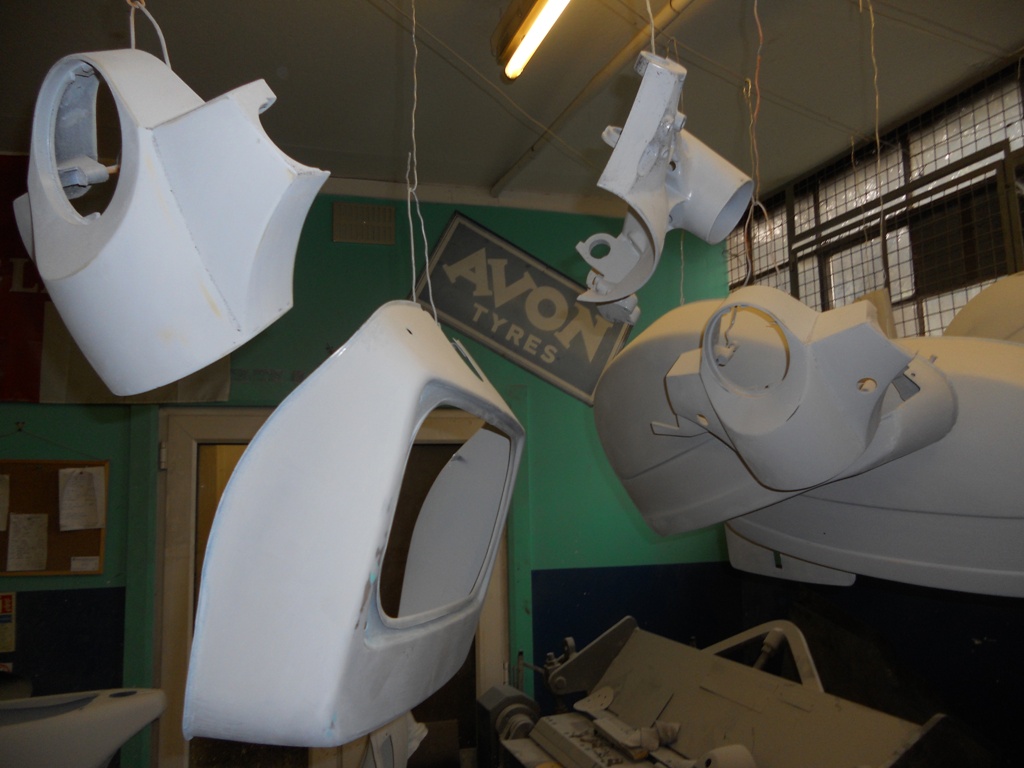 as you can see I'm having two headset tops done...one Indian and one Italian...one has the holes for mirrors the other doesn't...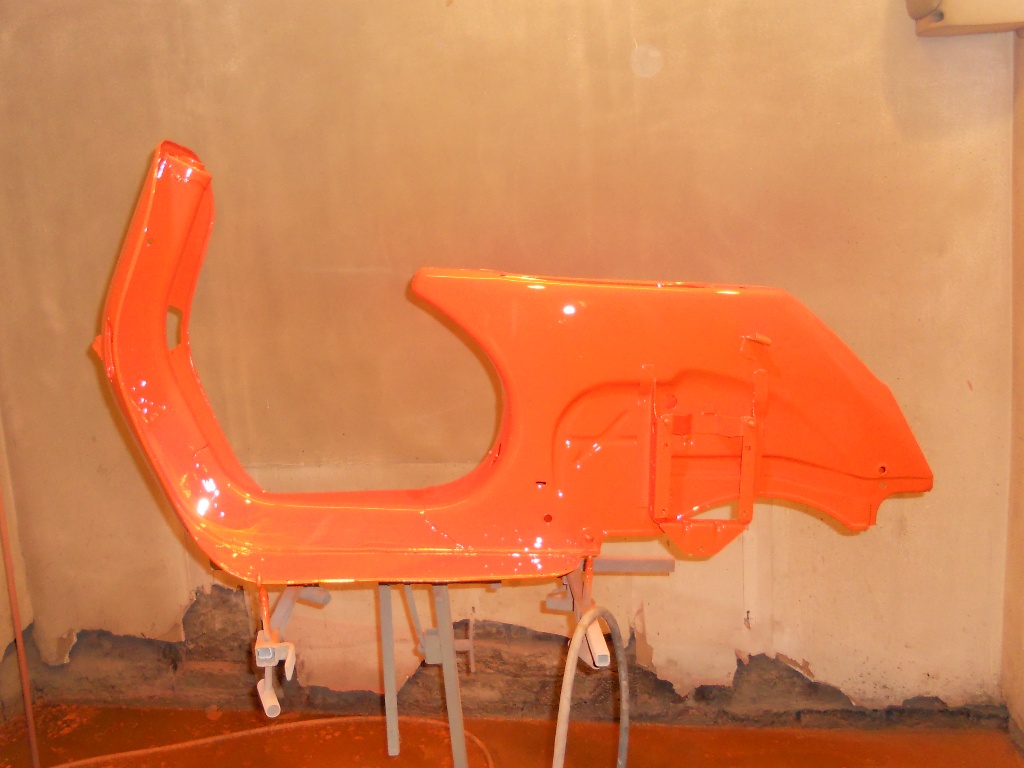 so here it is...still wet...two coats of paint on and still two coats of paint to go...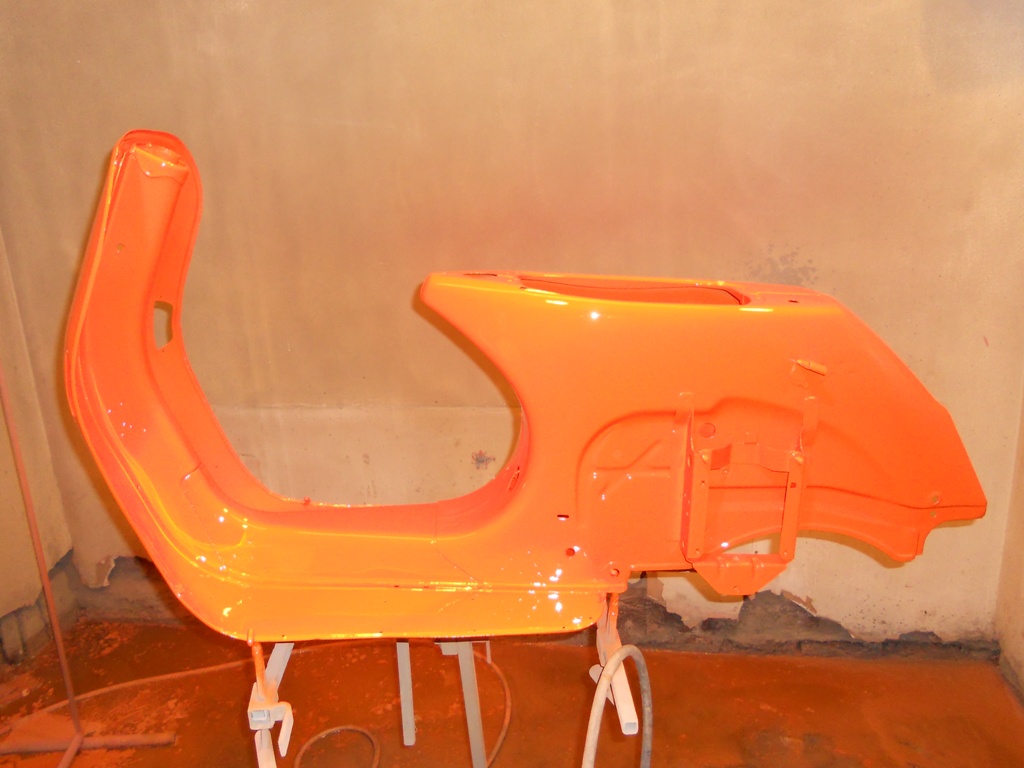 I can't wait to get this out in the light and take some photo's of it...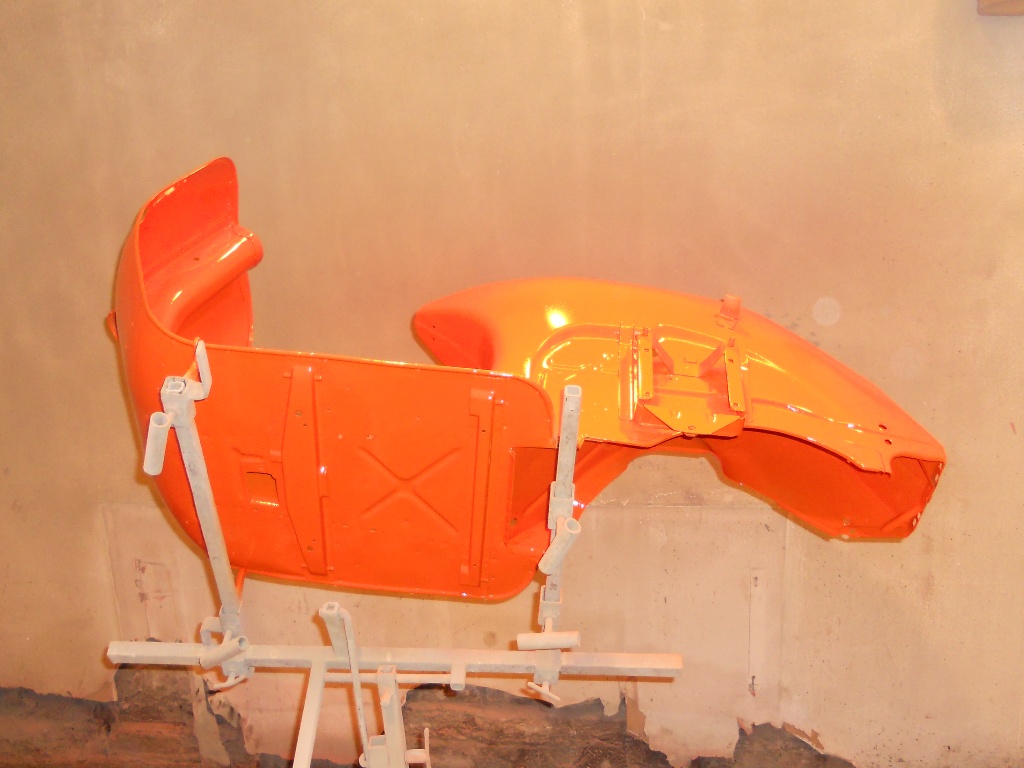 stunning is the only way to describe the colour...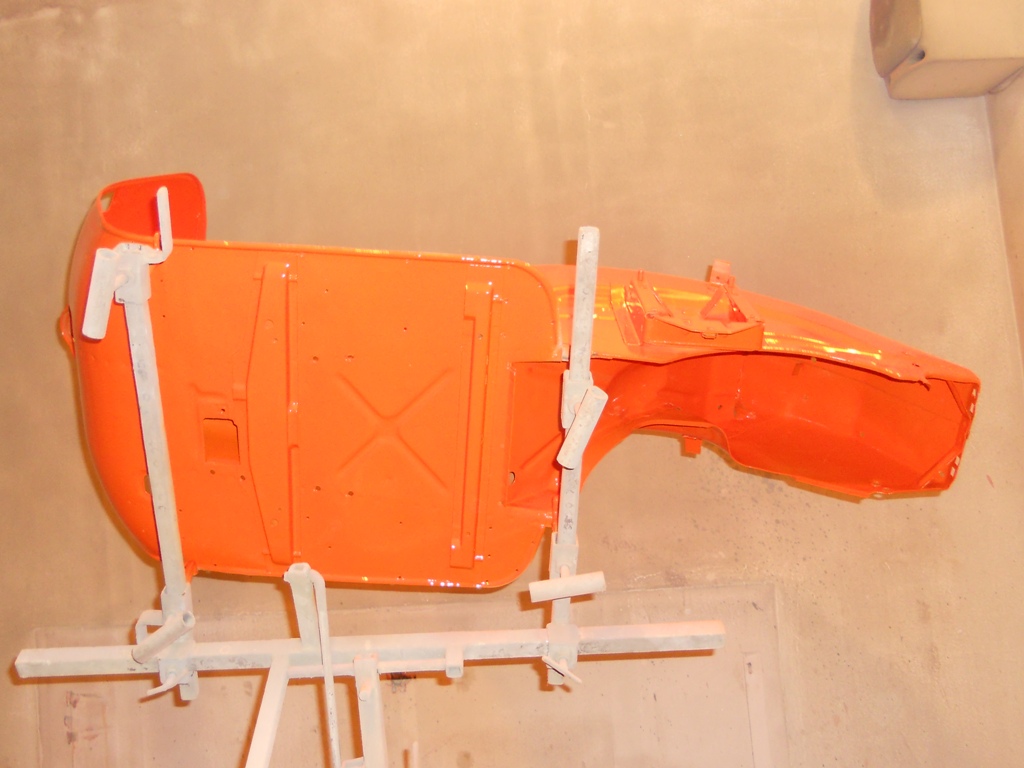 again the lighting in the spray booth and the flash from the camera not doing it justice...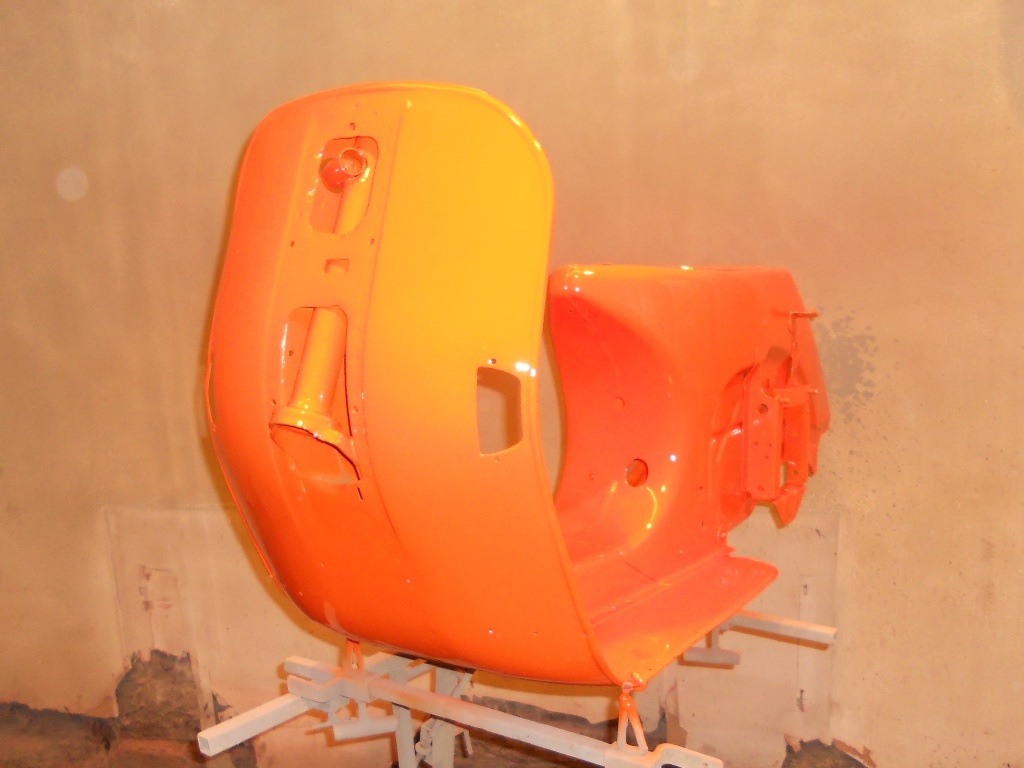 the biggest dilemma I have is what colour legshield trim to fit!!..black or silver!!..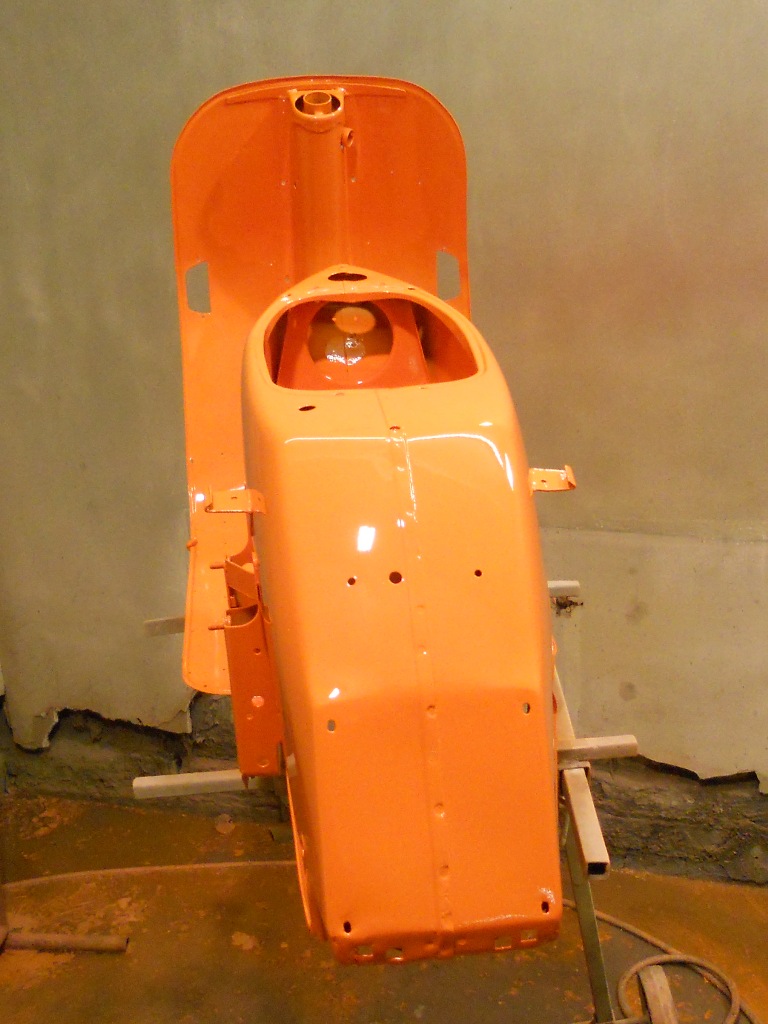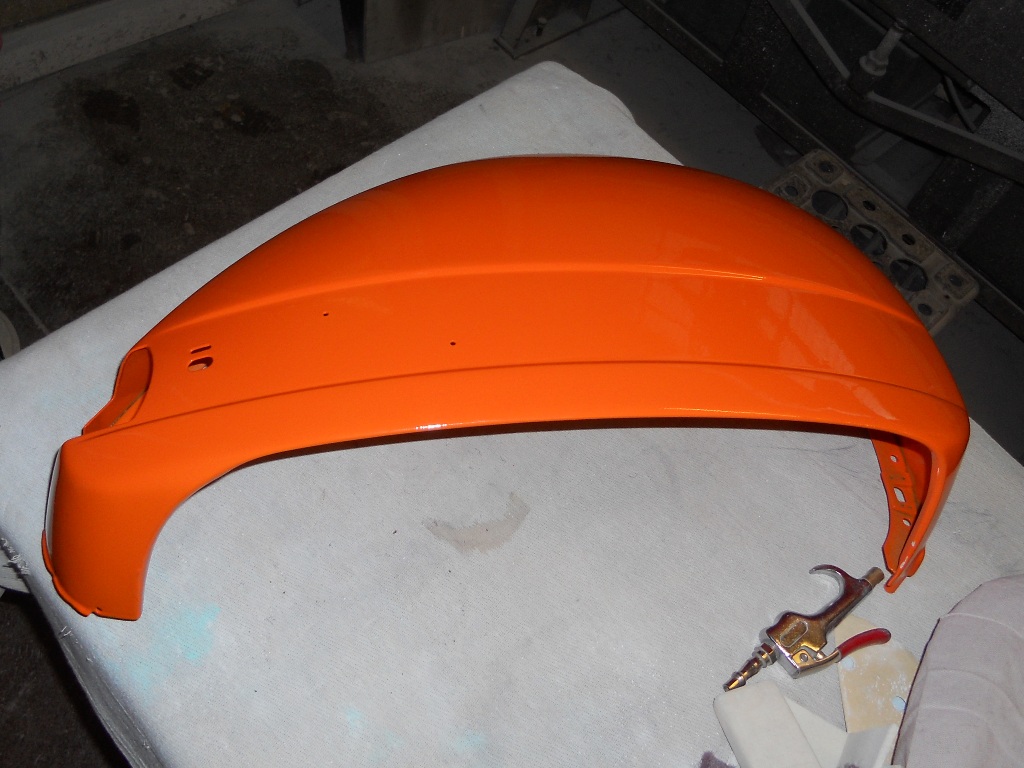 four coats on the side panel already...just waiting to be mopped...the seams I will paint up with Hammerite and then waxoyl...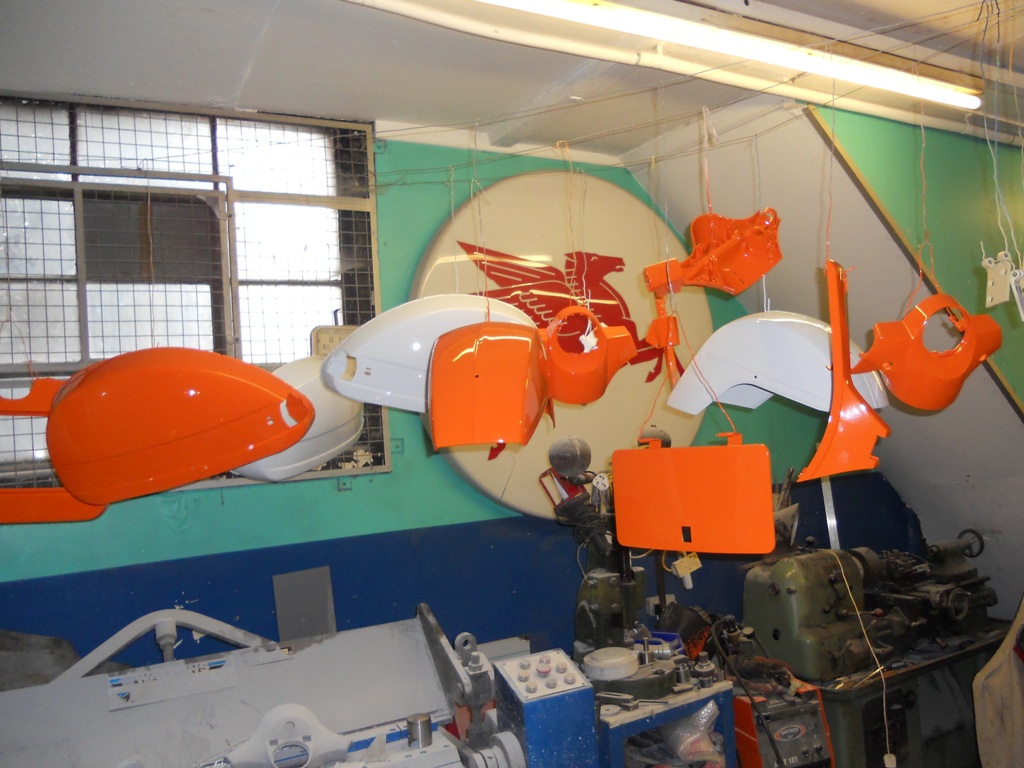 the rest of the panels waiting to be mopped...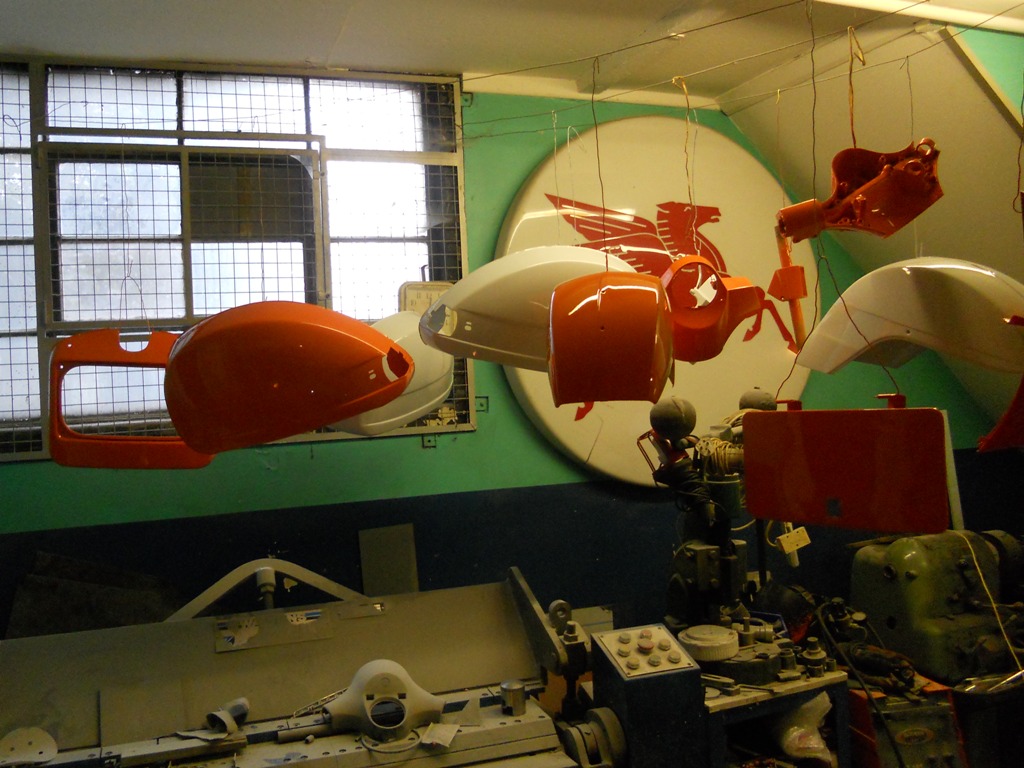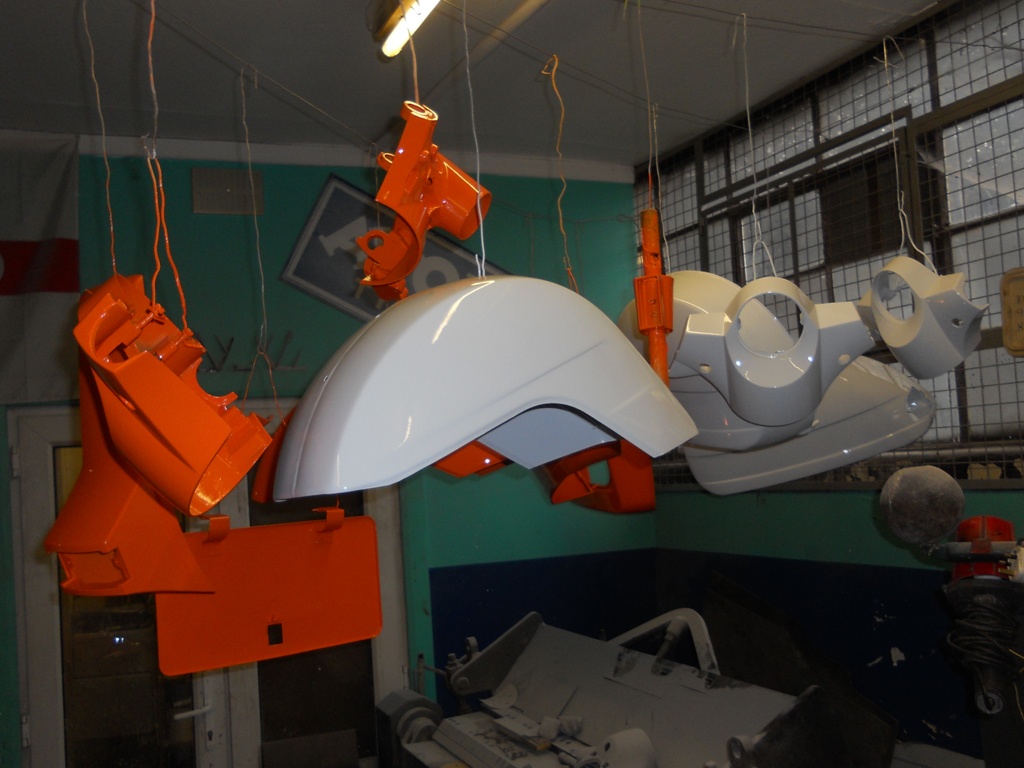 the white bit's are off our Marvin's PX...he's putting serie speciale panel flashes on side panels...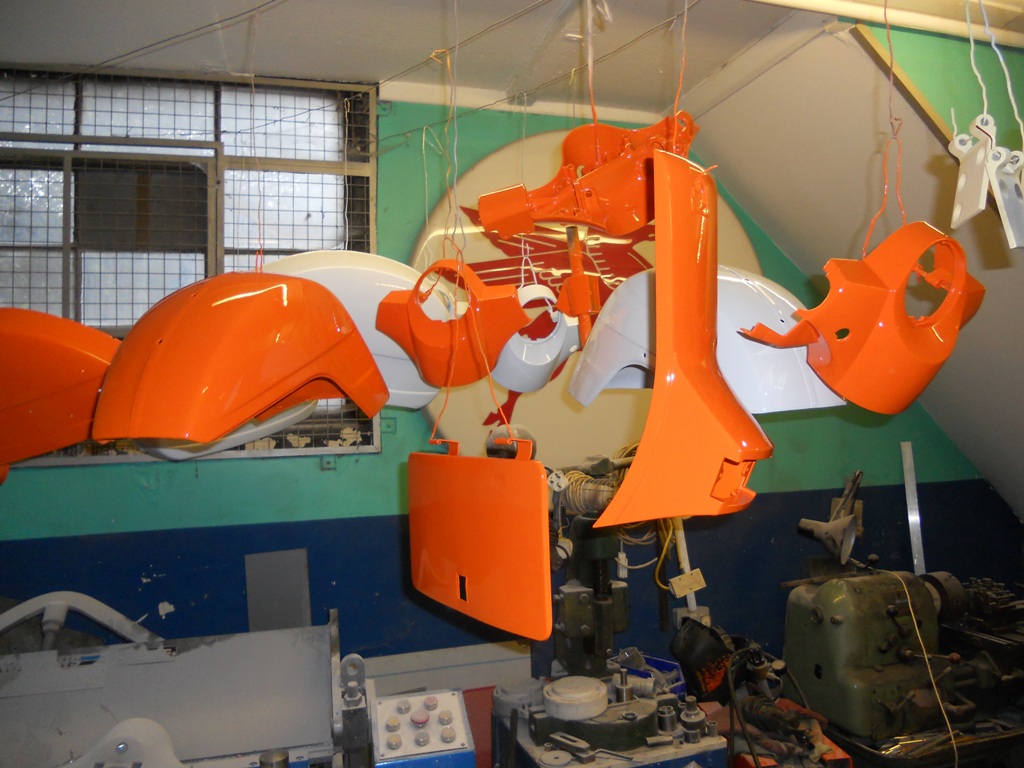 can't wait to get this lot back and proceed with the rebuild...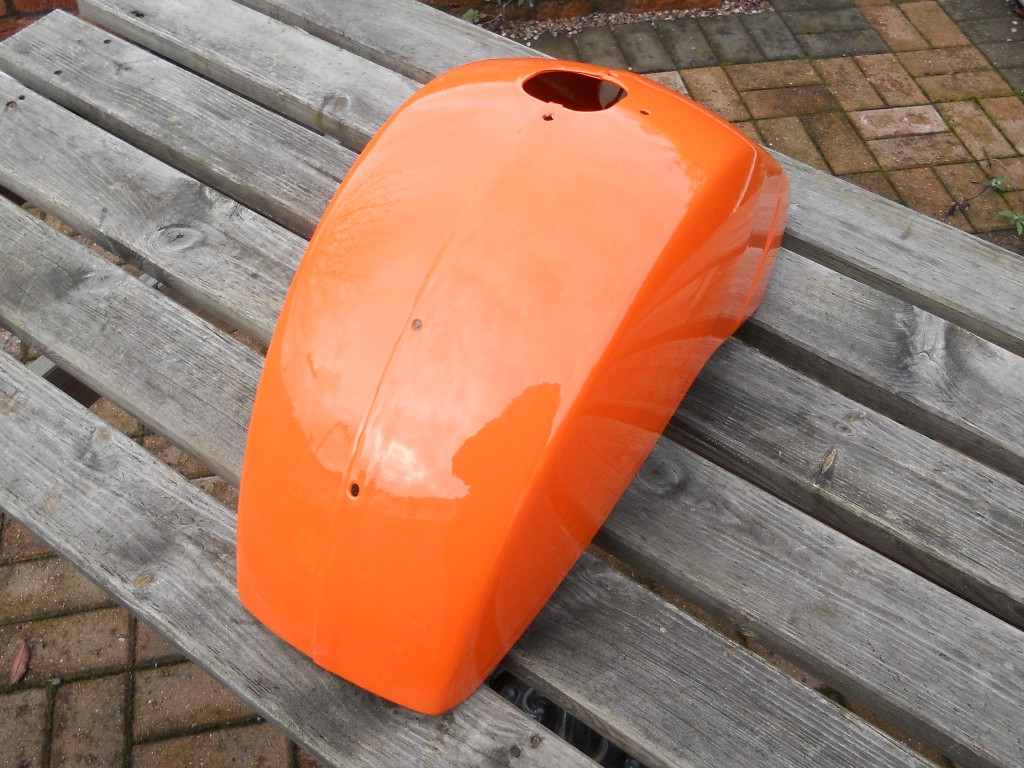 so here it is...time for a few photo's just before the heavens opened...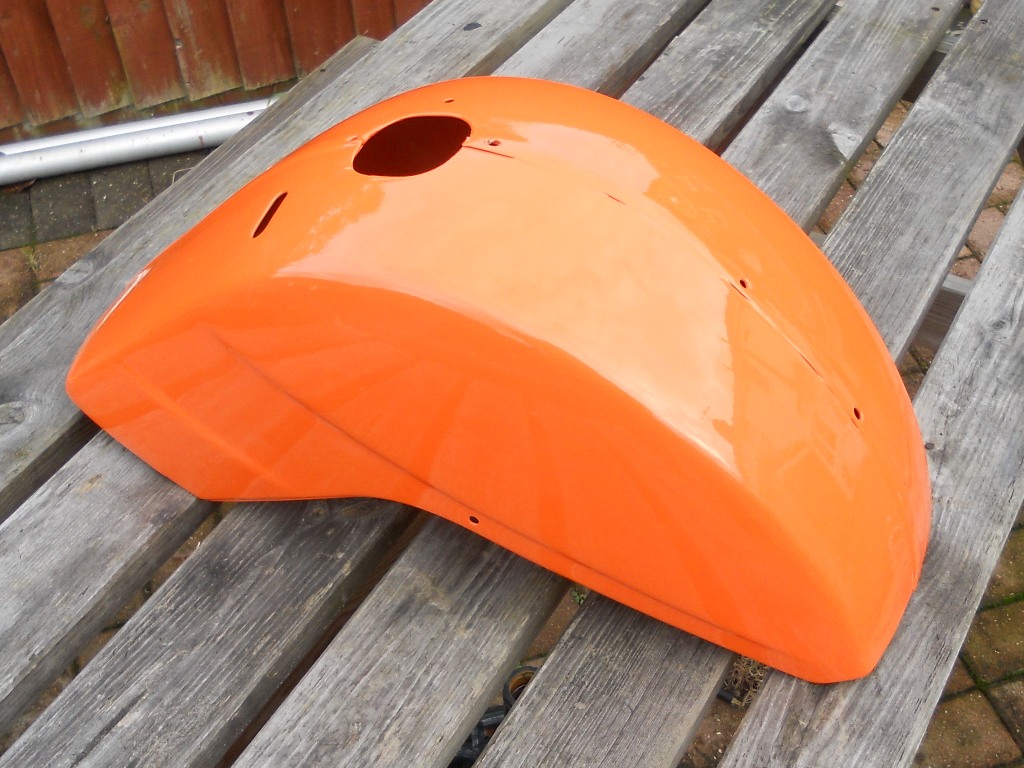 Hodge has done a good job of the paint job...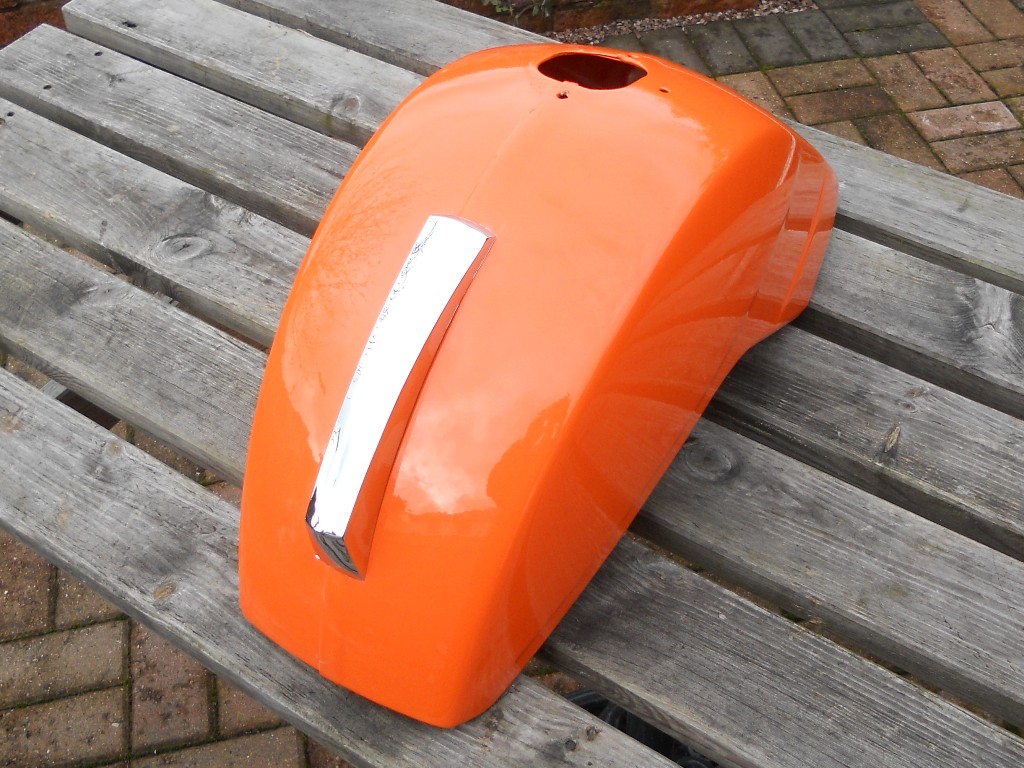 I've decided on chrome trim rather than black...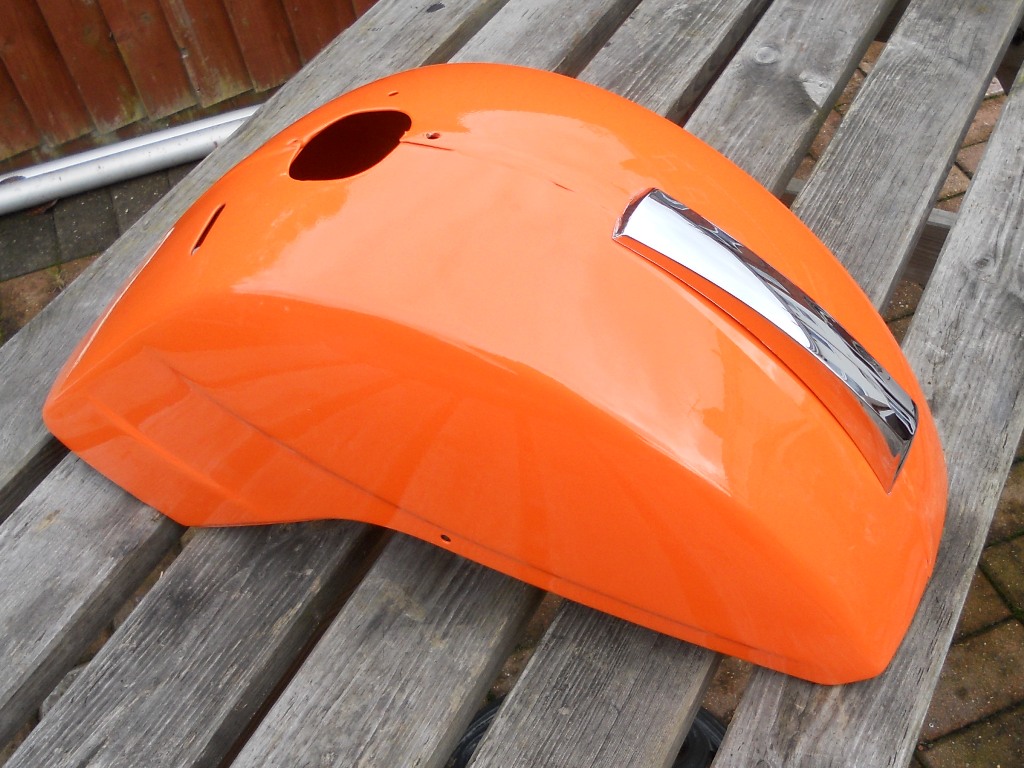 looks good from here too...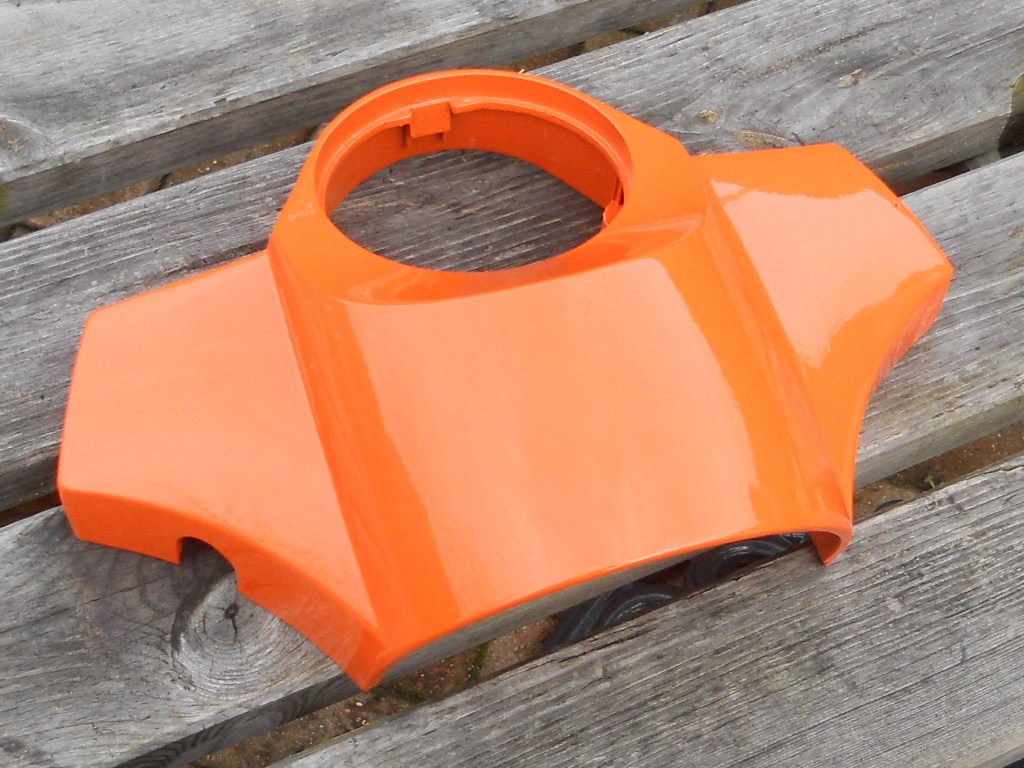 an Indian disc headset top without mirror holes...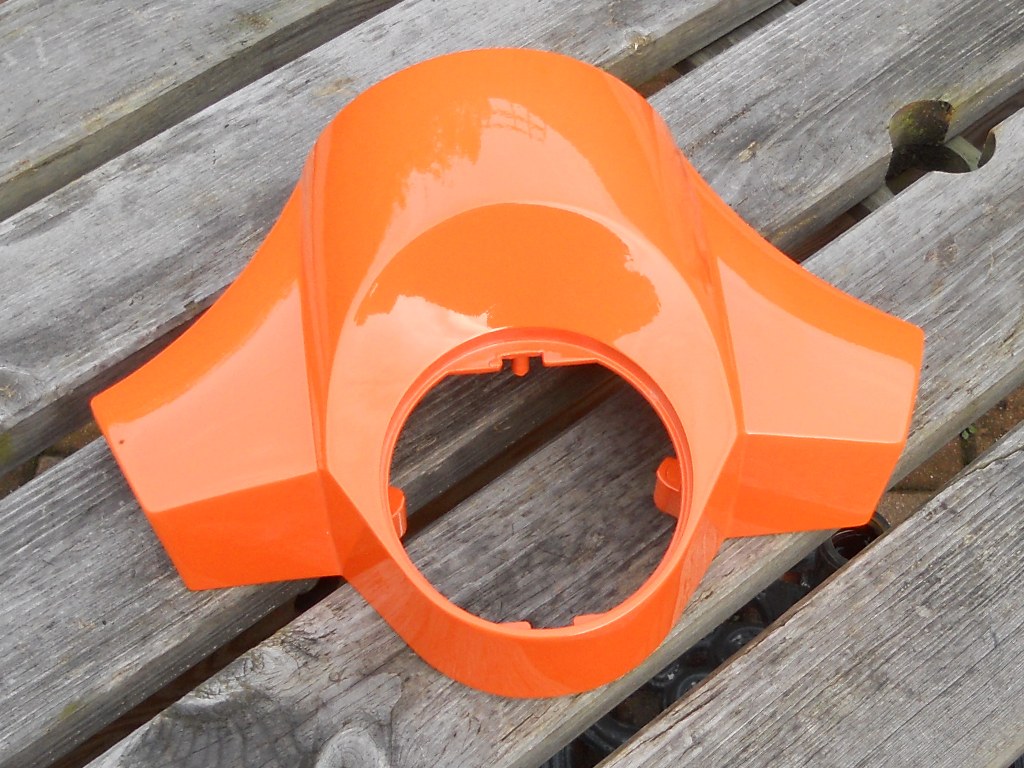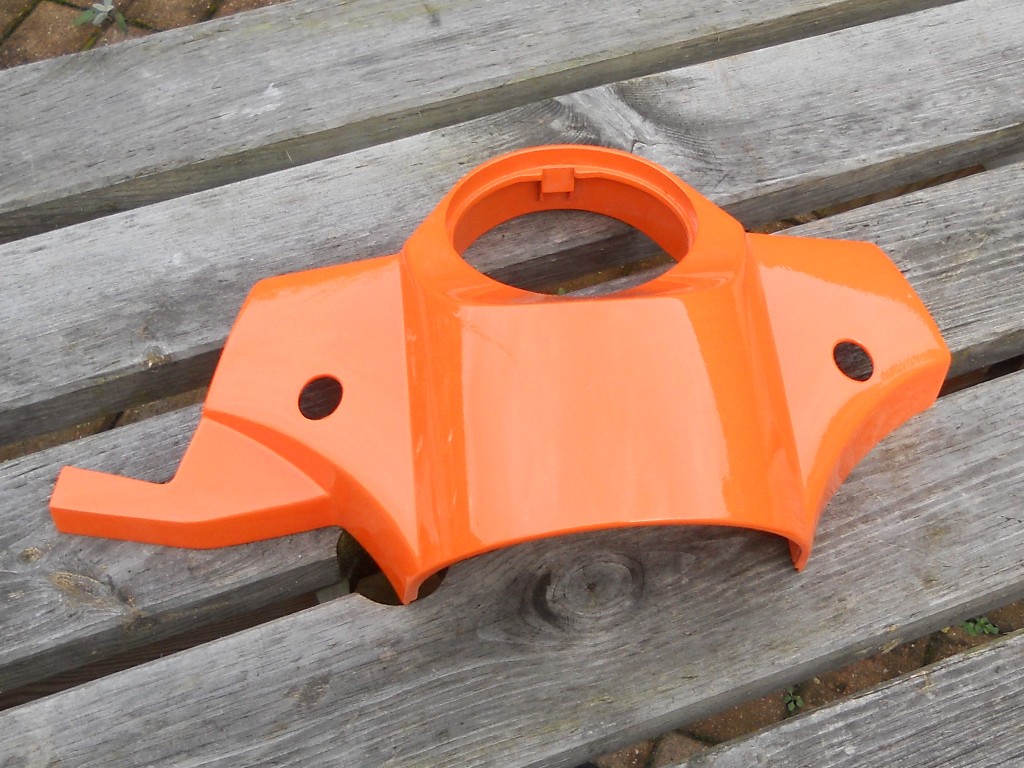 Italian headset top...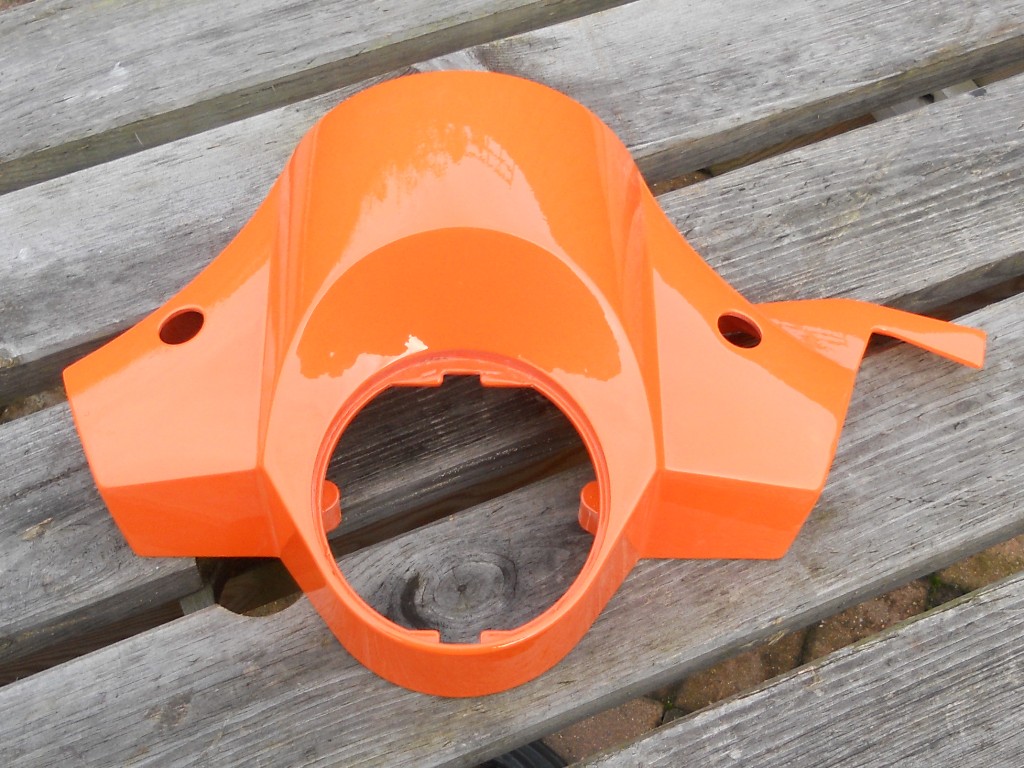 I had two done as I wasn't sure which would look better!!..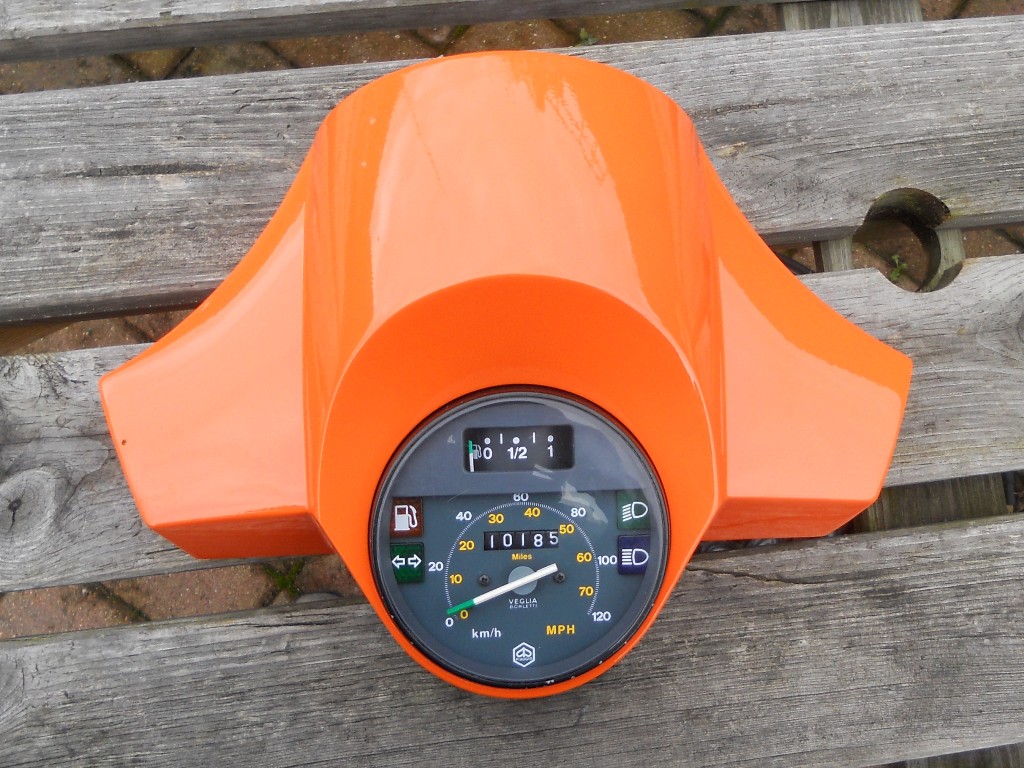 original mileage of T5 engine...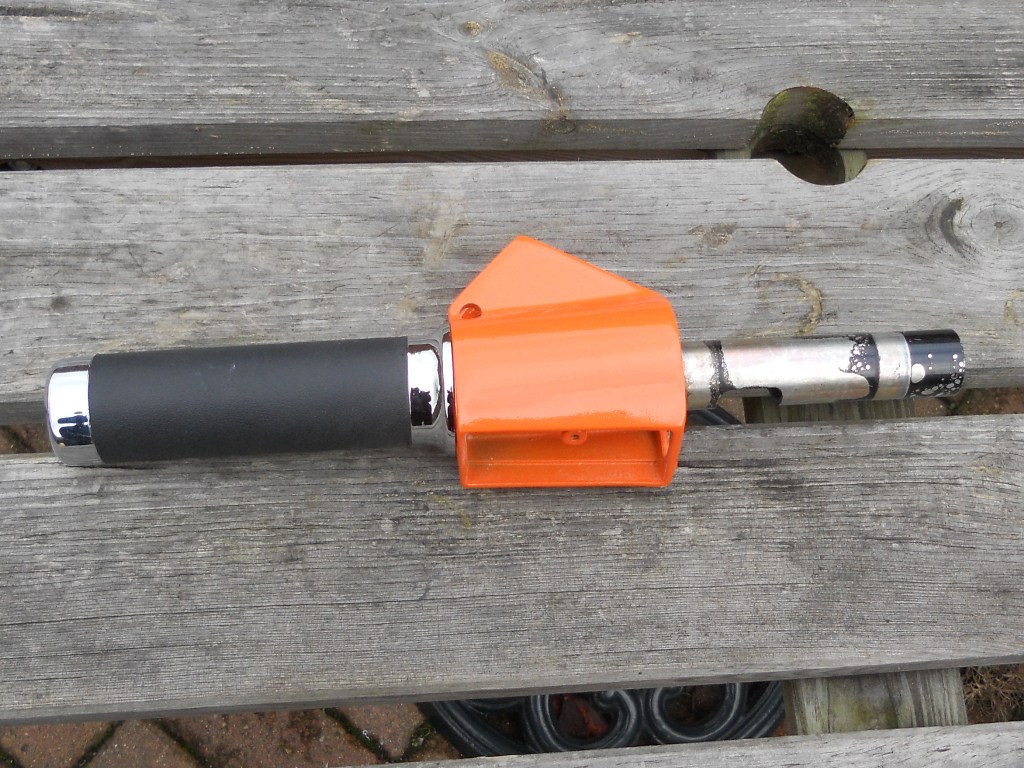 too many coats of paint on this...can't see the gear numbers...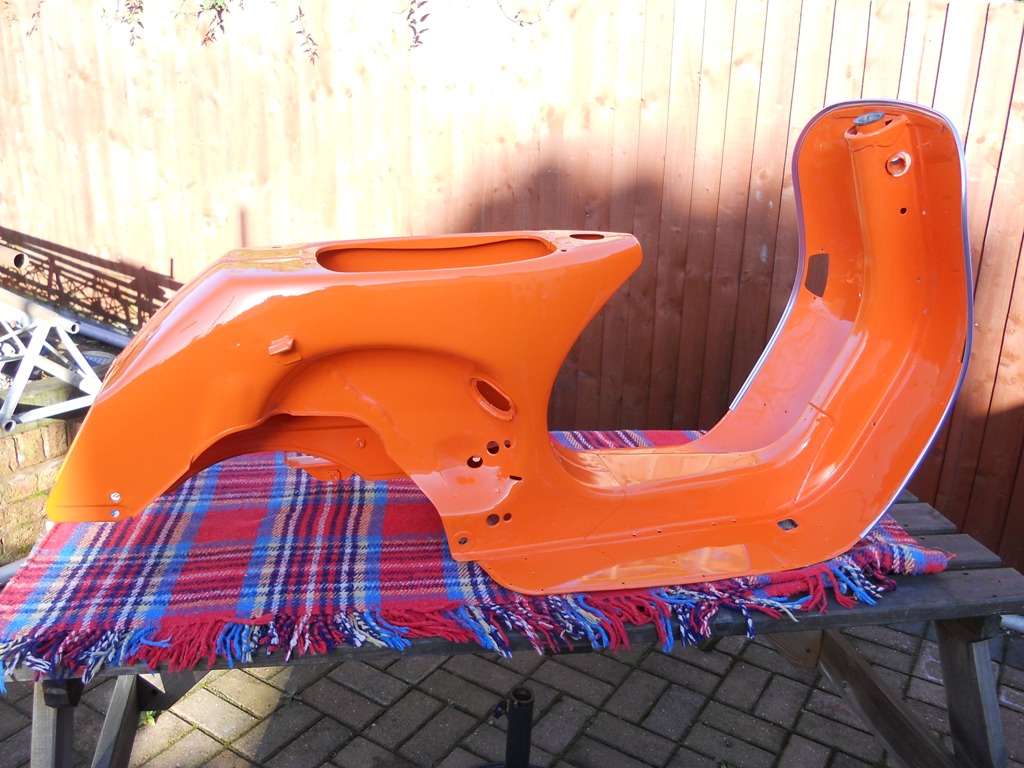 how good does the frame look!!..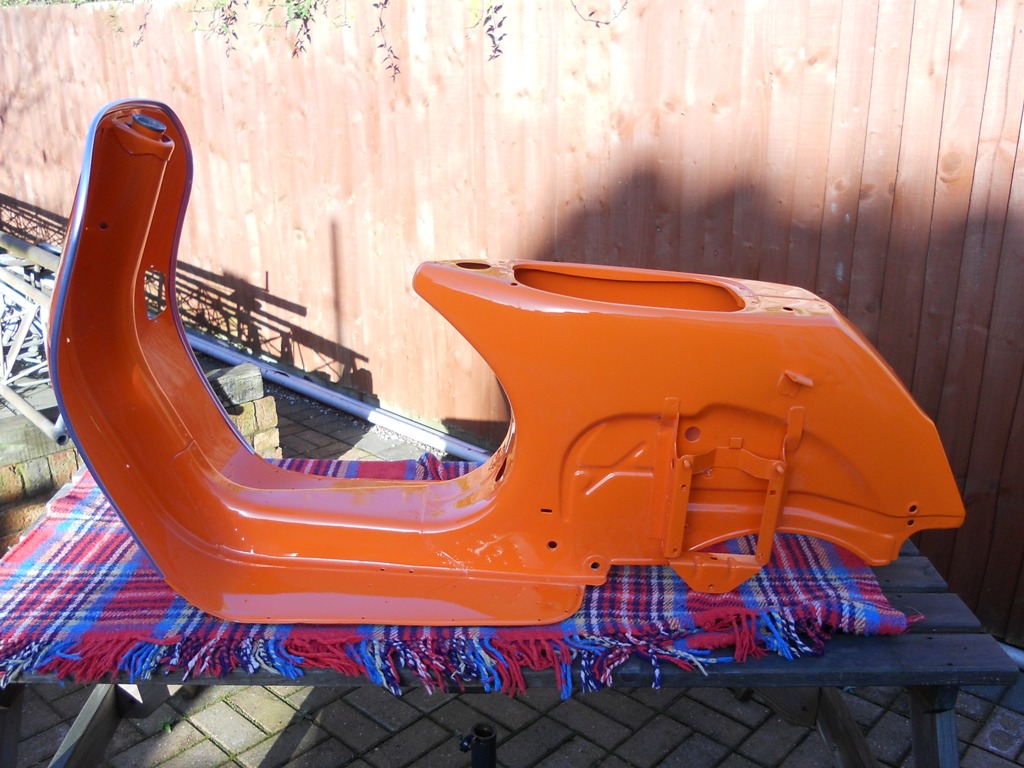 looks good from here too...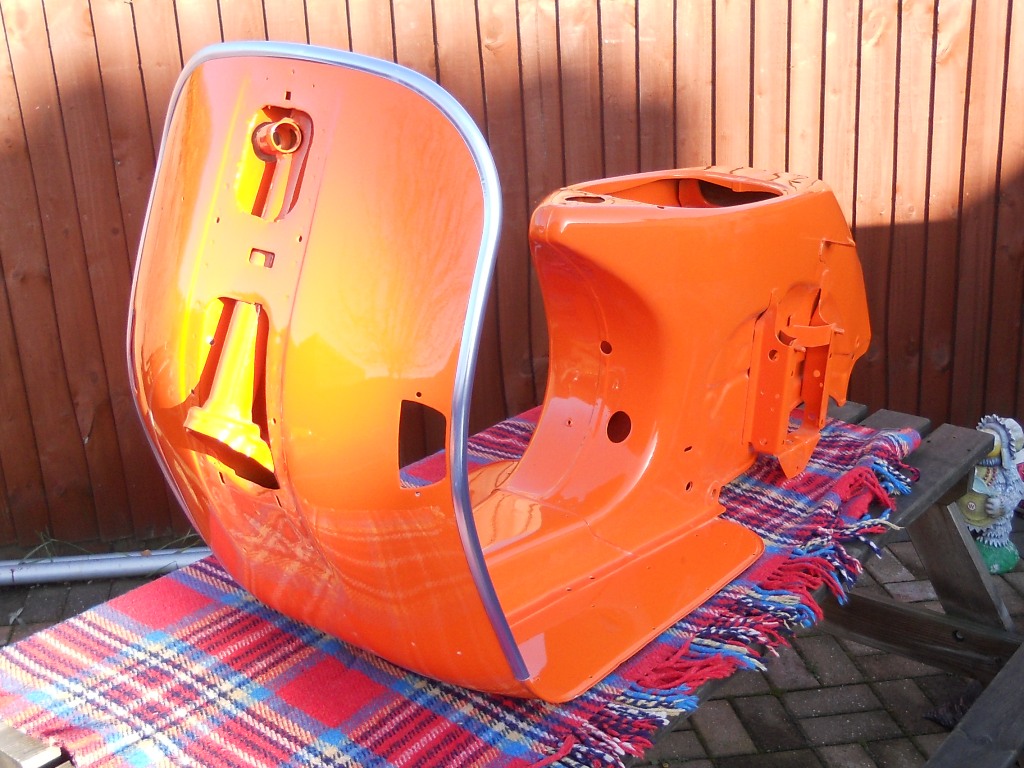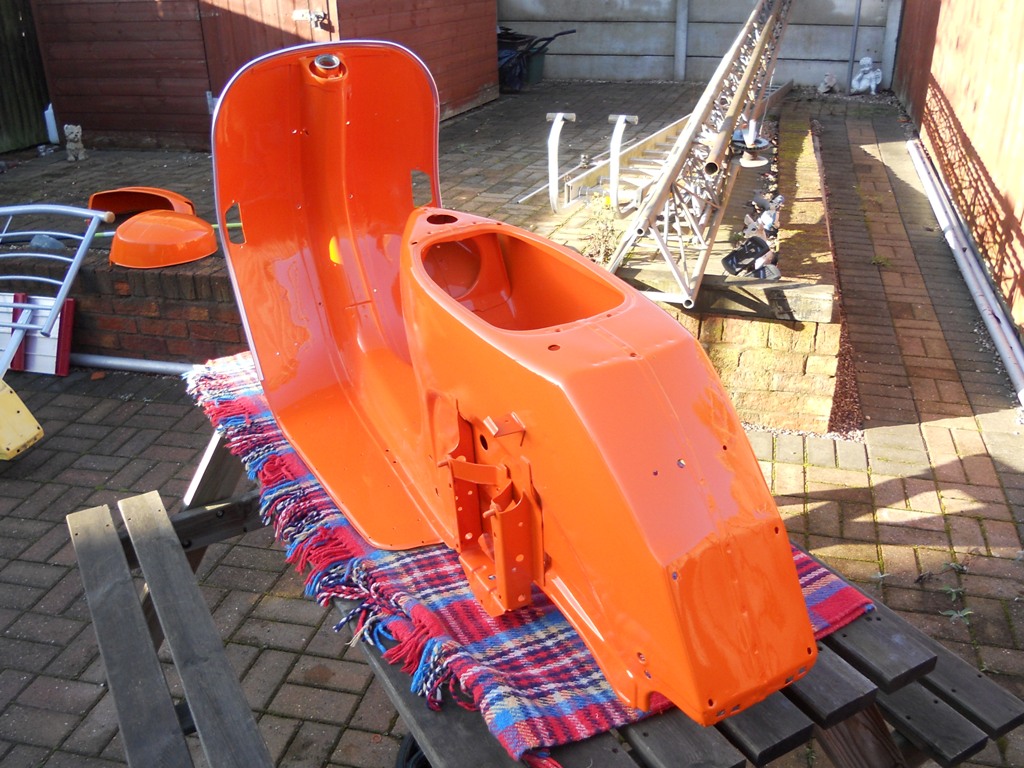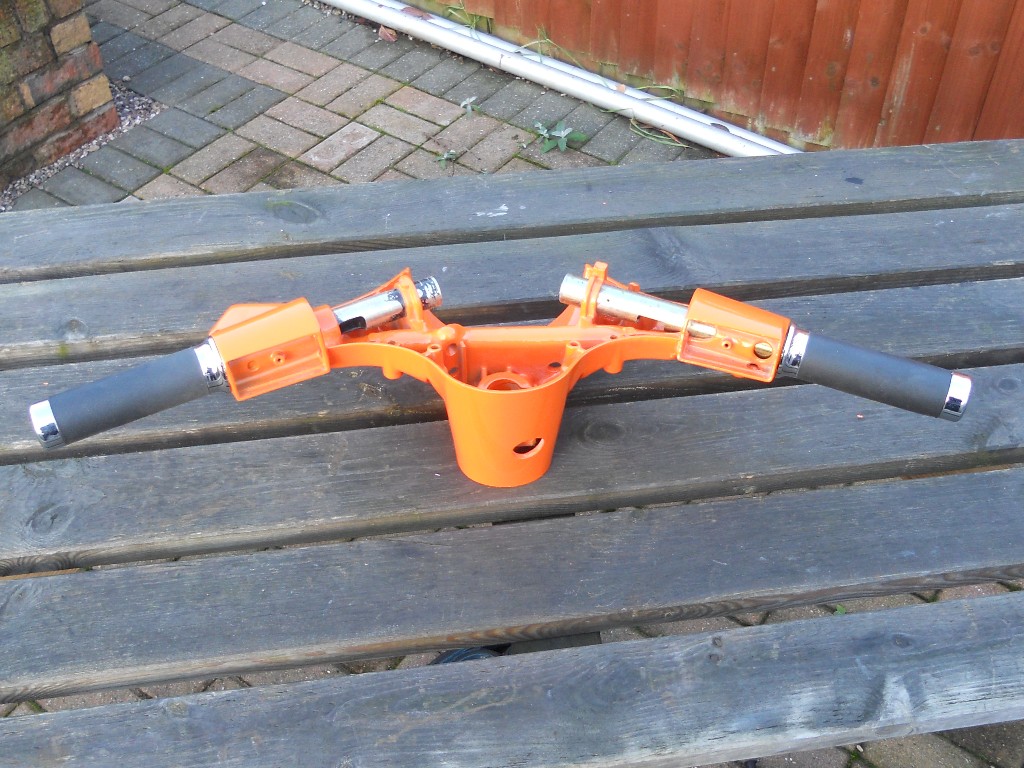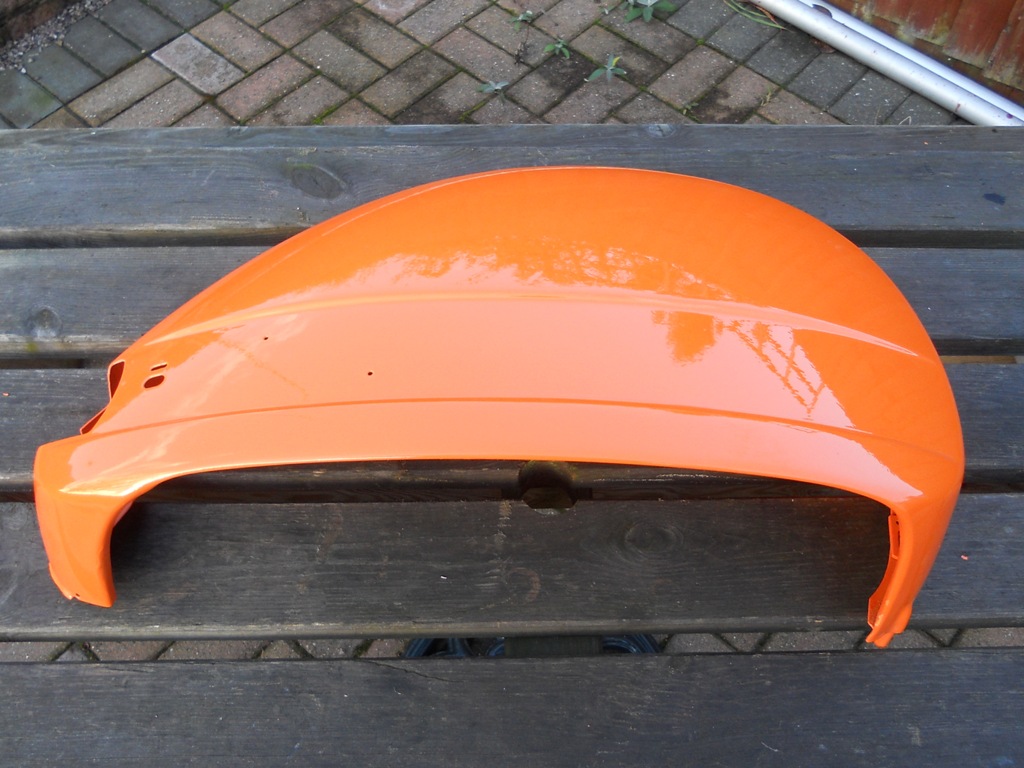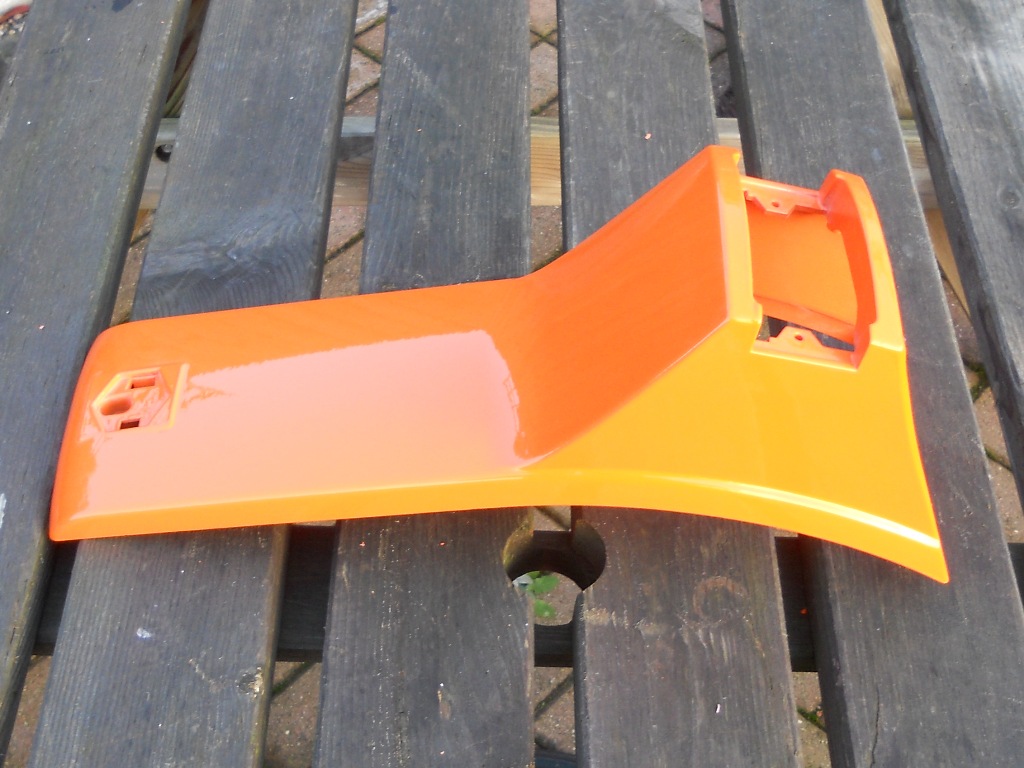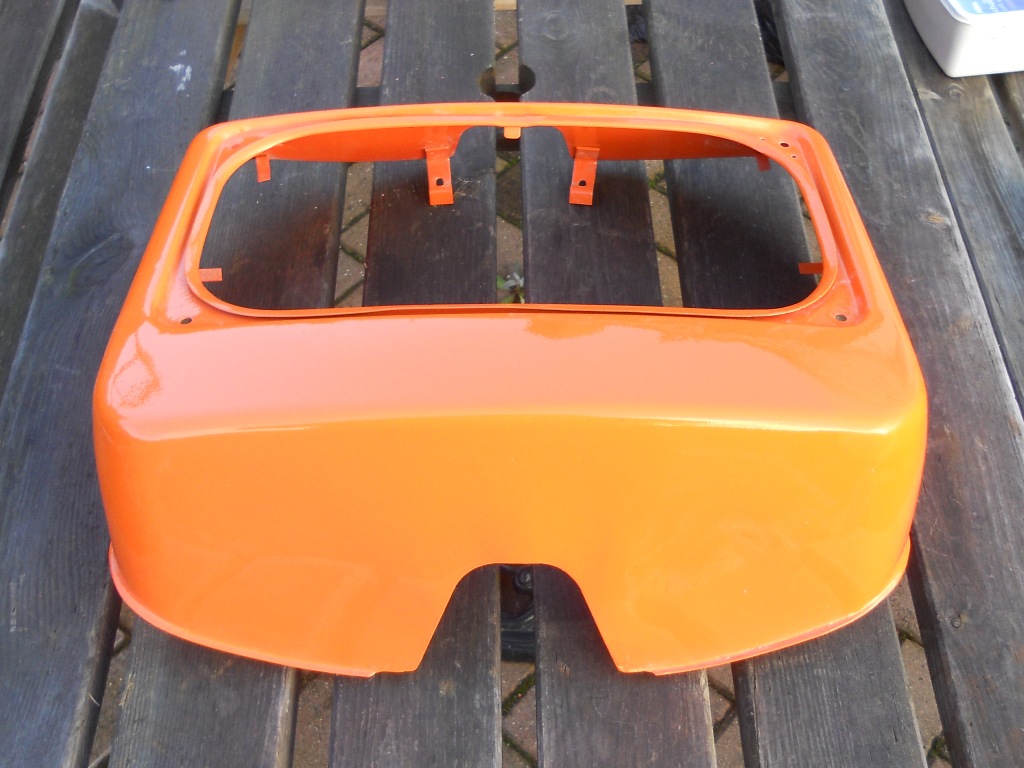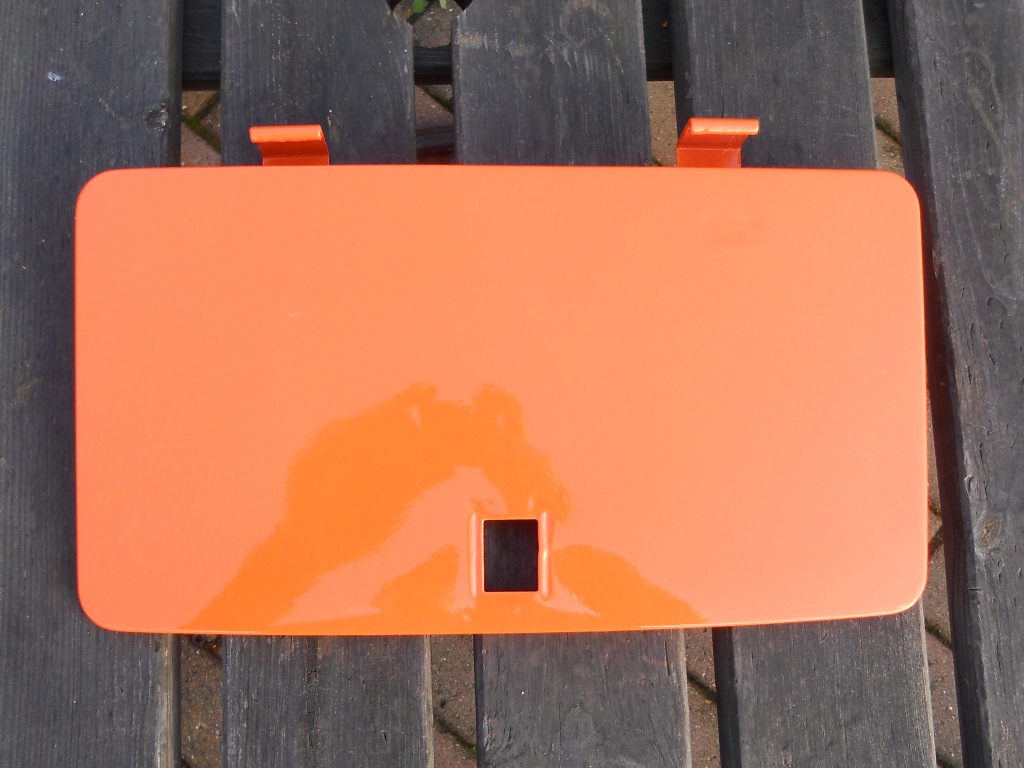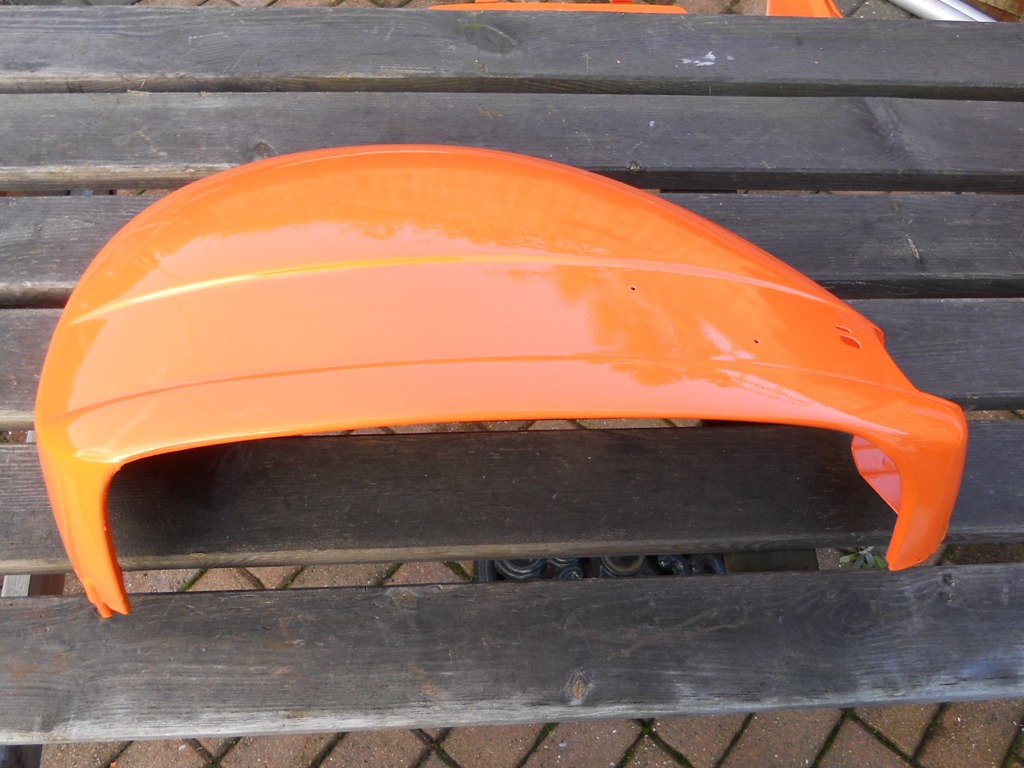 all the painted bit's are back...just waiting for mail order bit's now...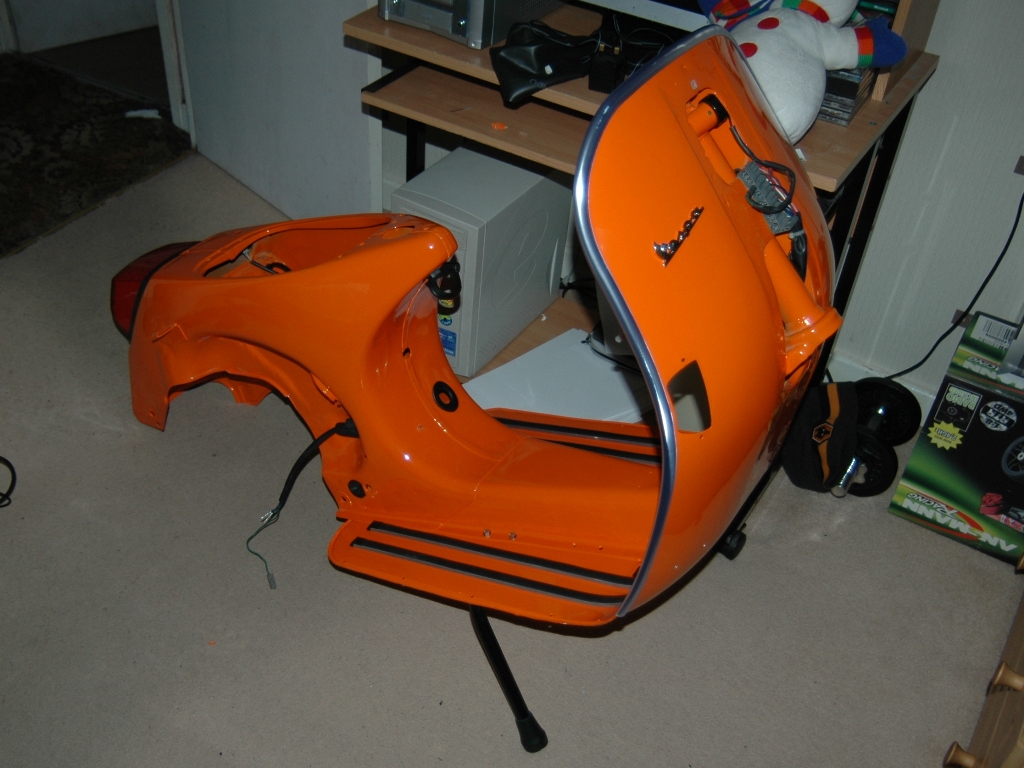 starting to take shape...residing in Marvin's bedroom for the time being...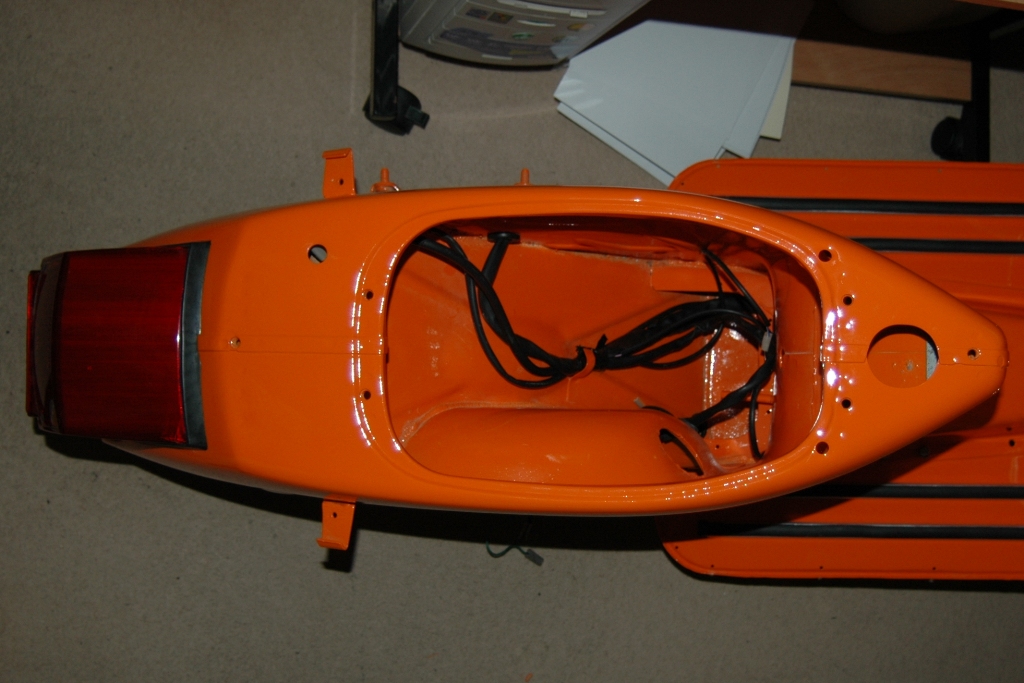 wiring loom done & dusted...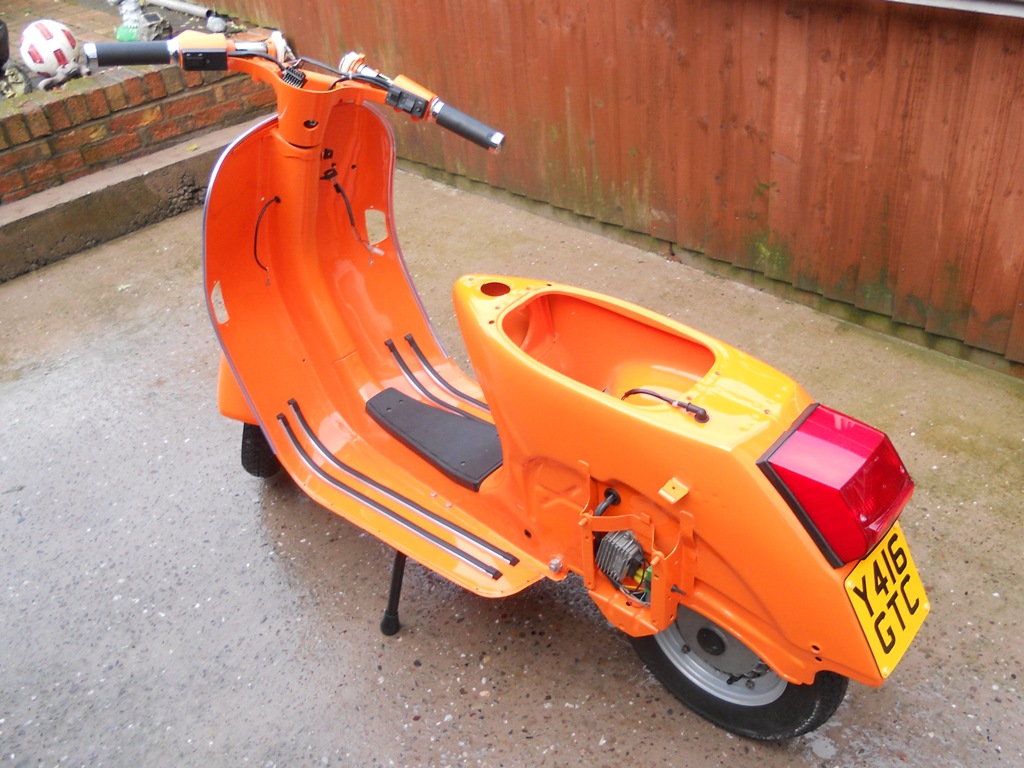 on two wheels now...but not the two that will be on it when it's finished...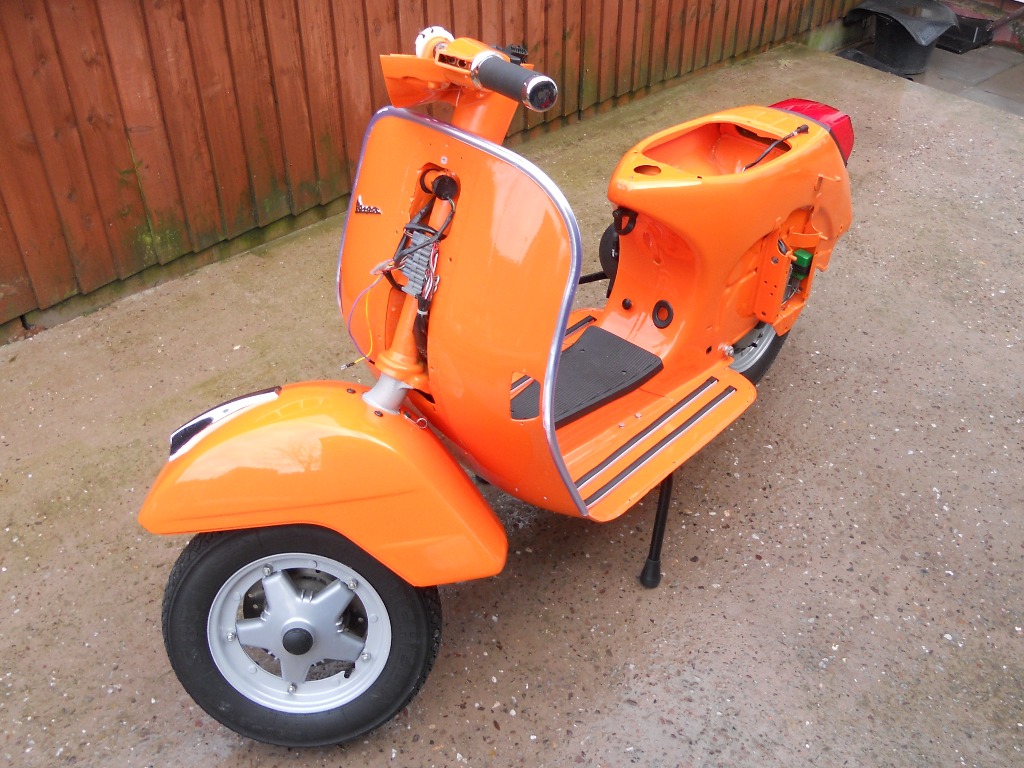 chrome rims to follow...they're at the back of the garage somewhere...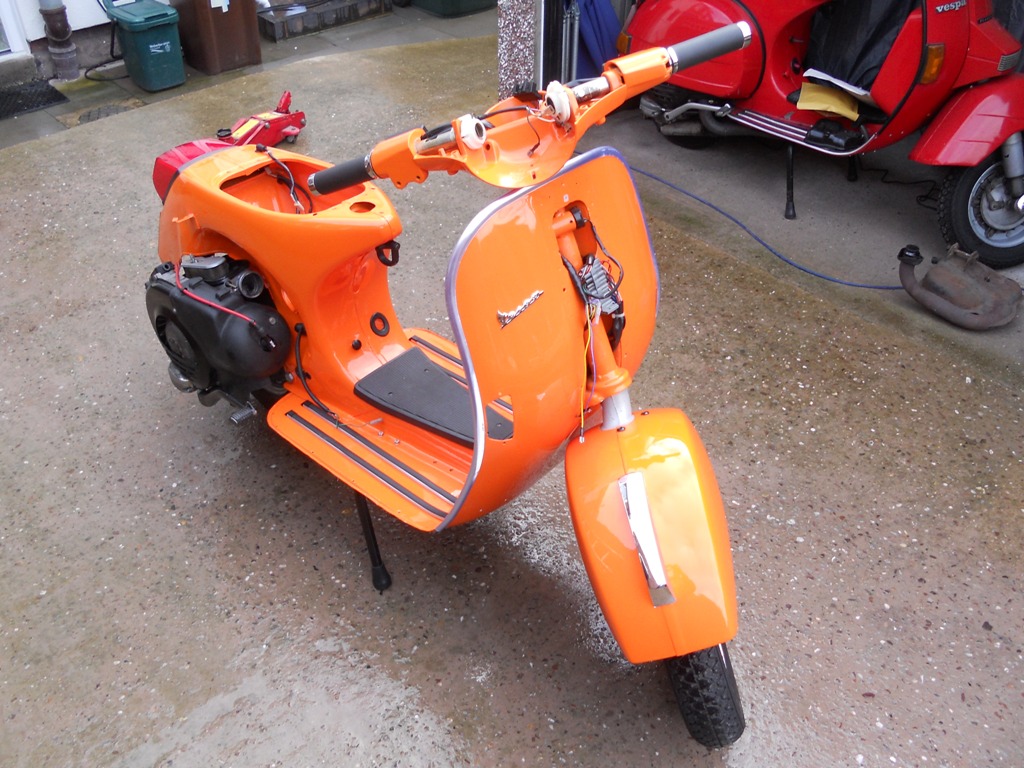 exhaust to go on yet...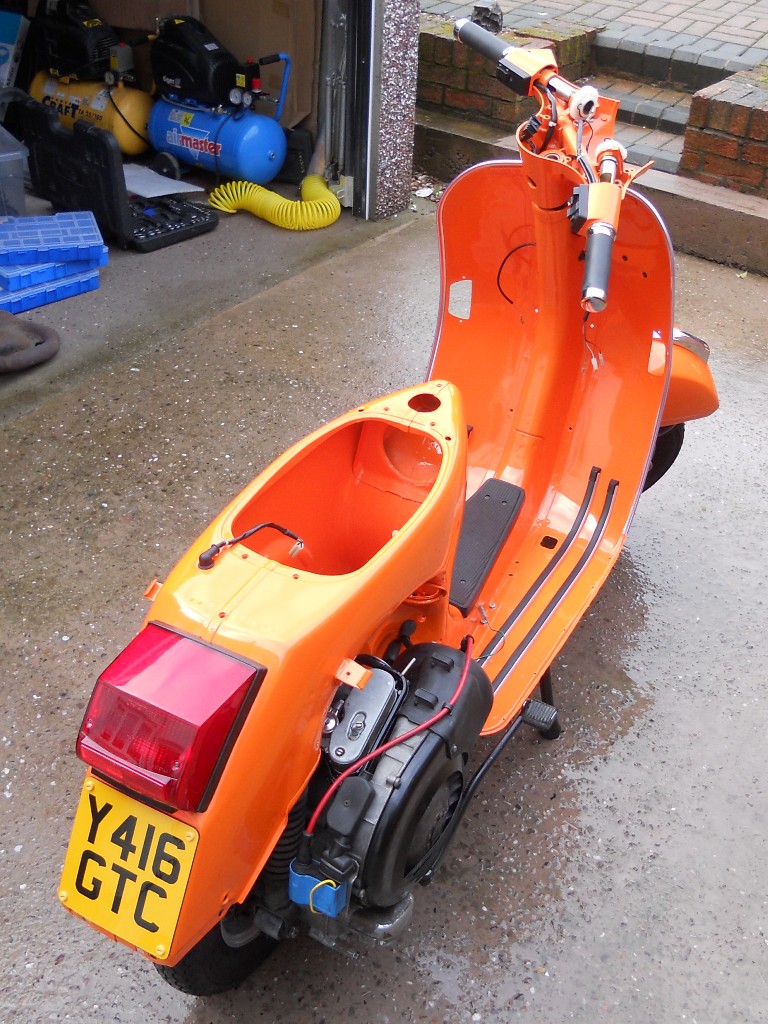 T5 engine looking good...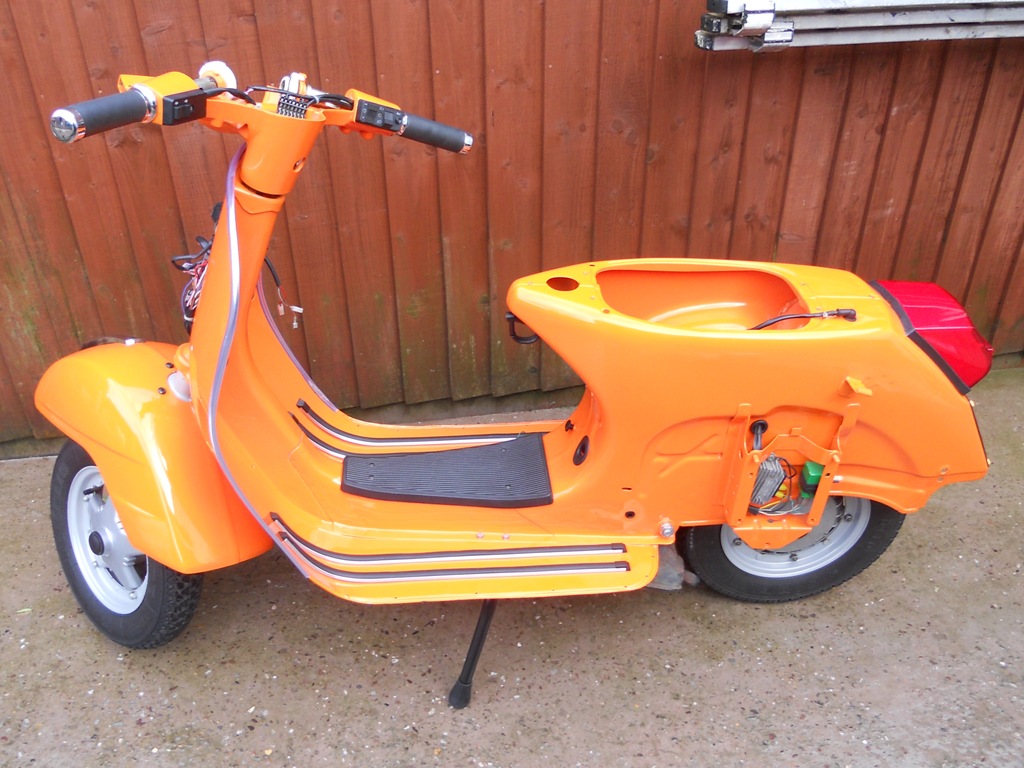 exhaust on...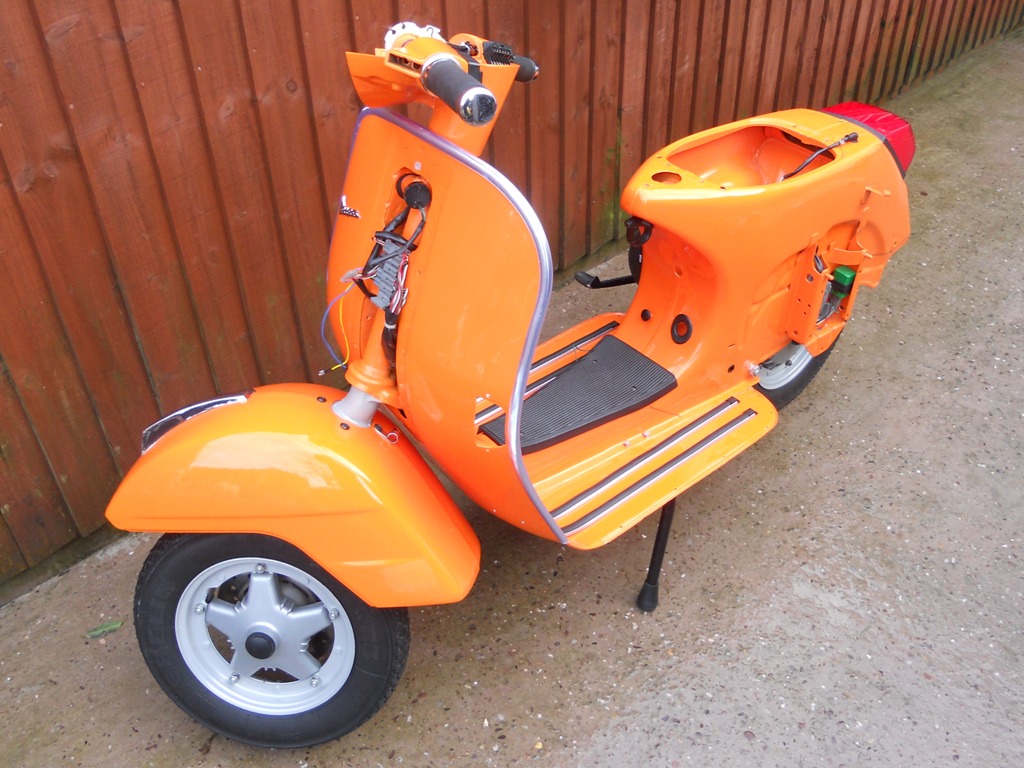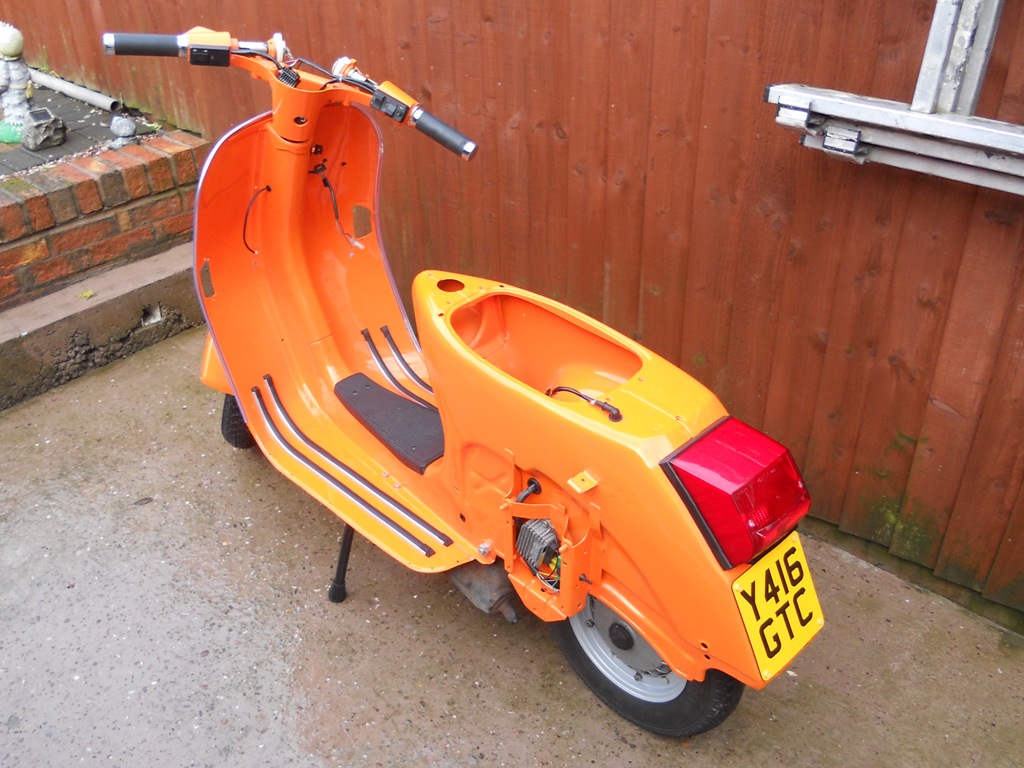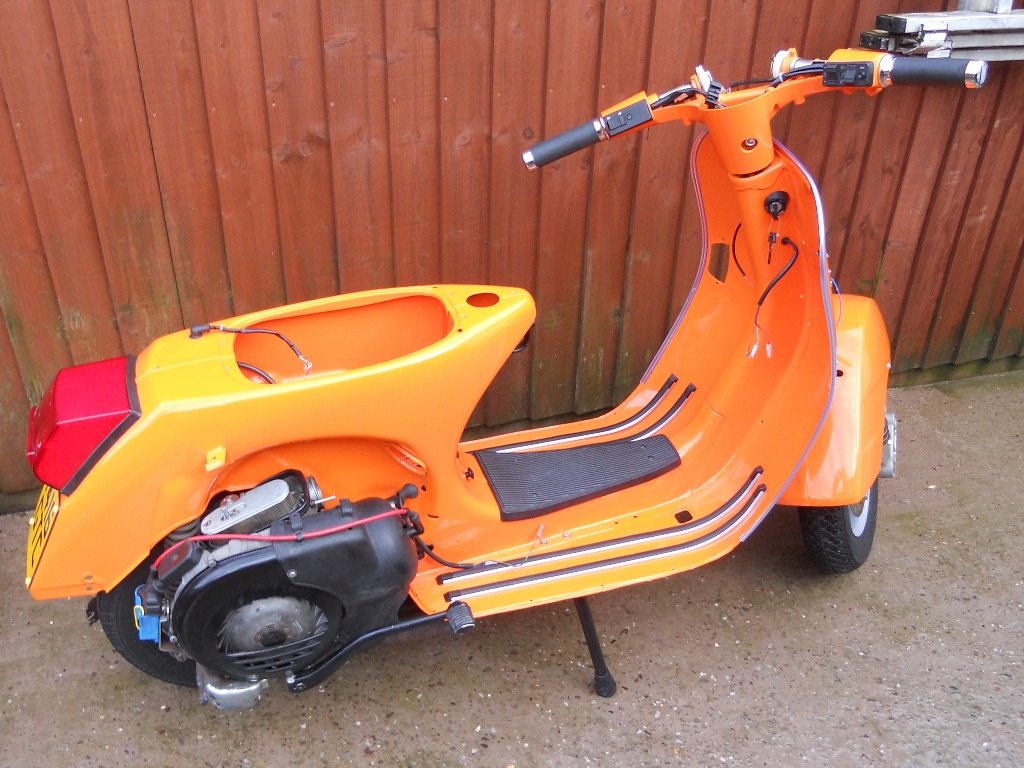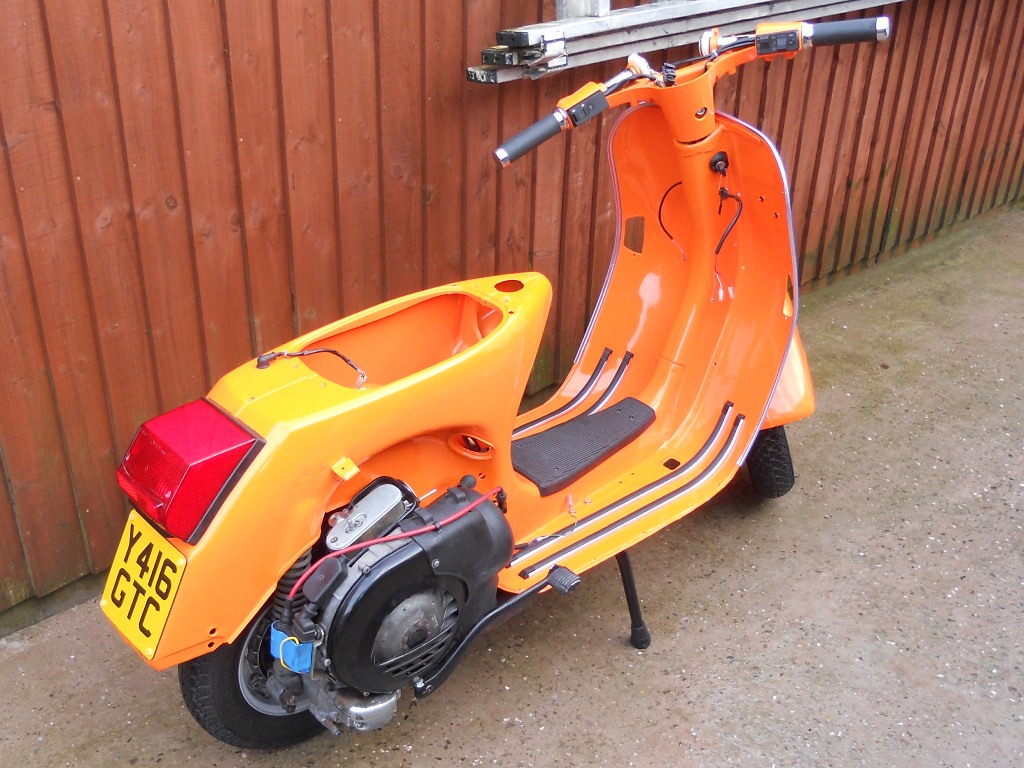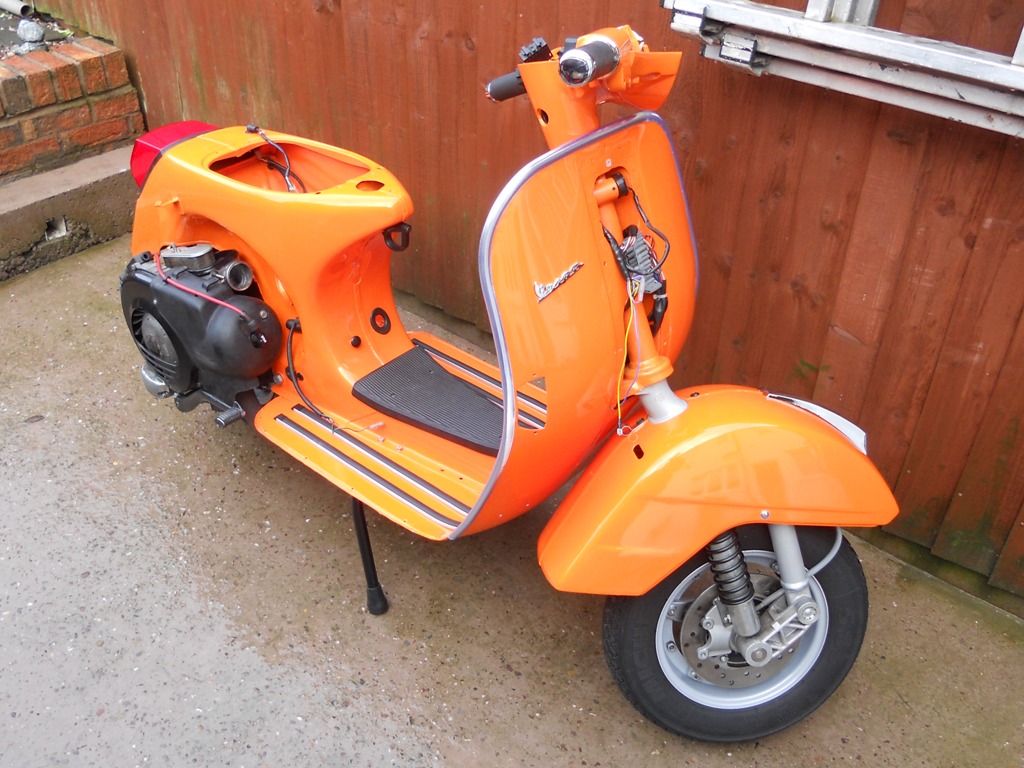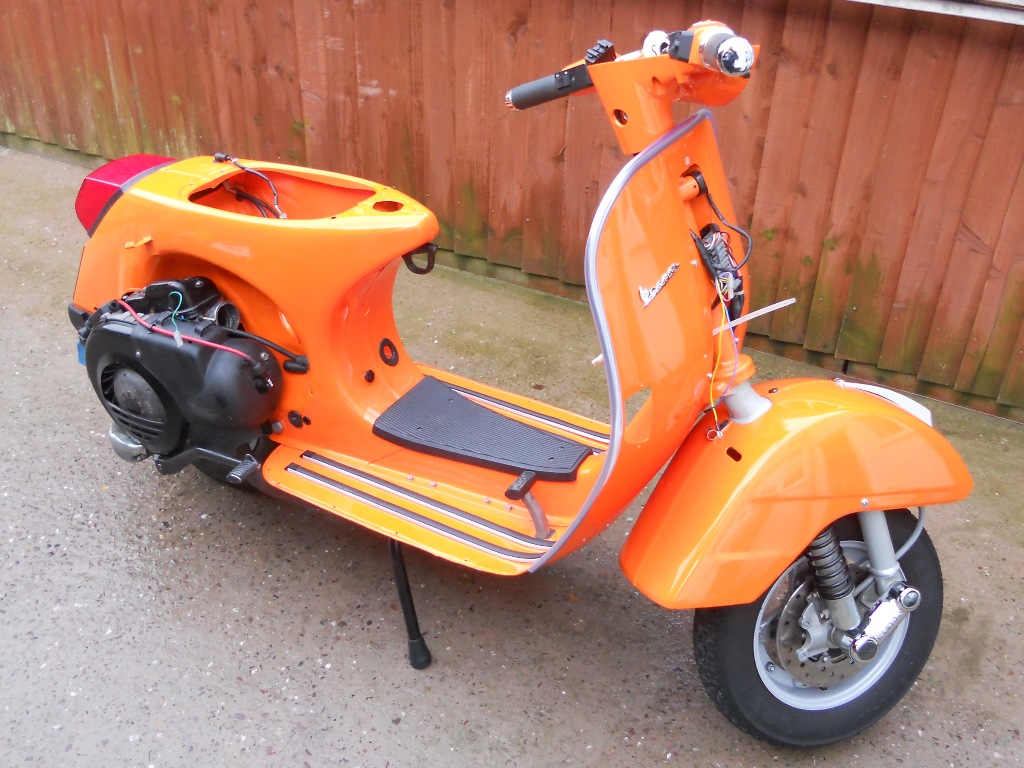 brake pedal & fork link cover fitted...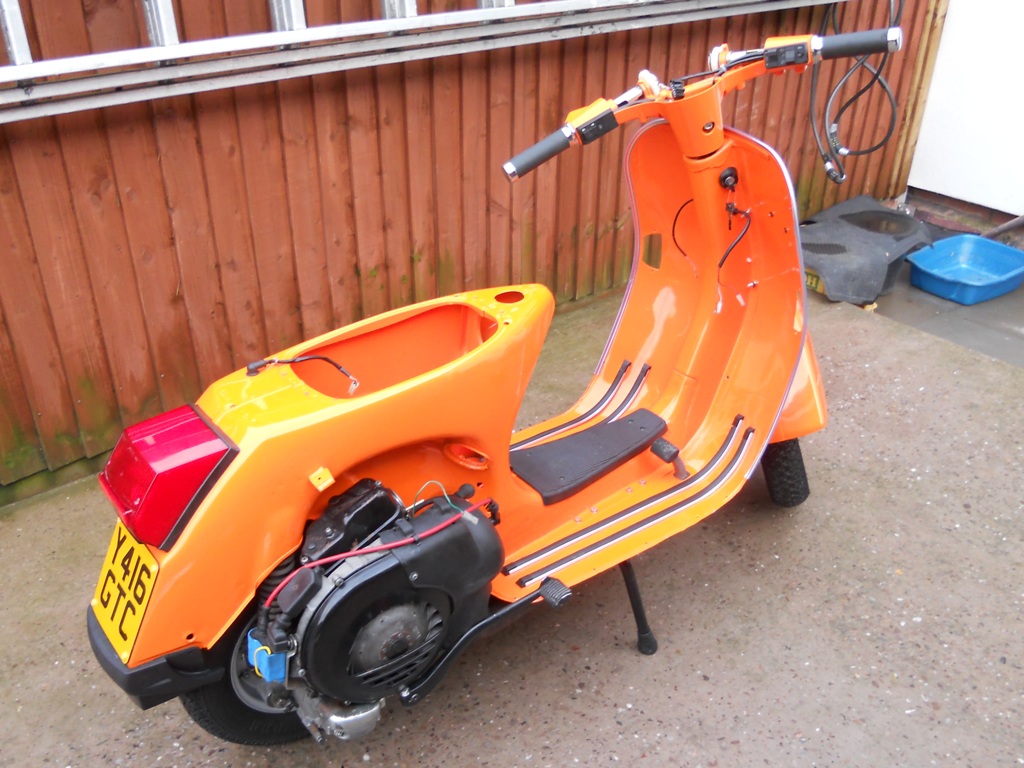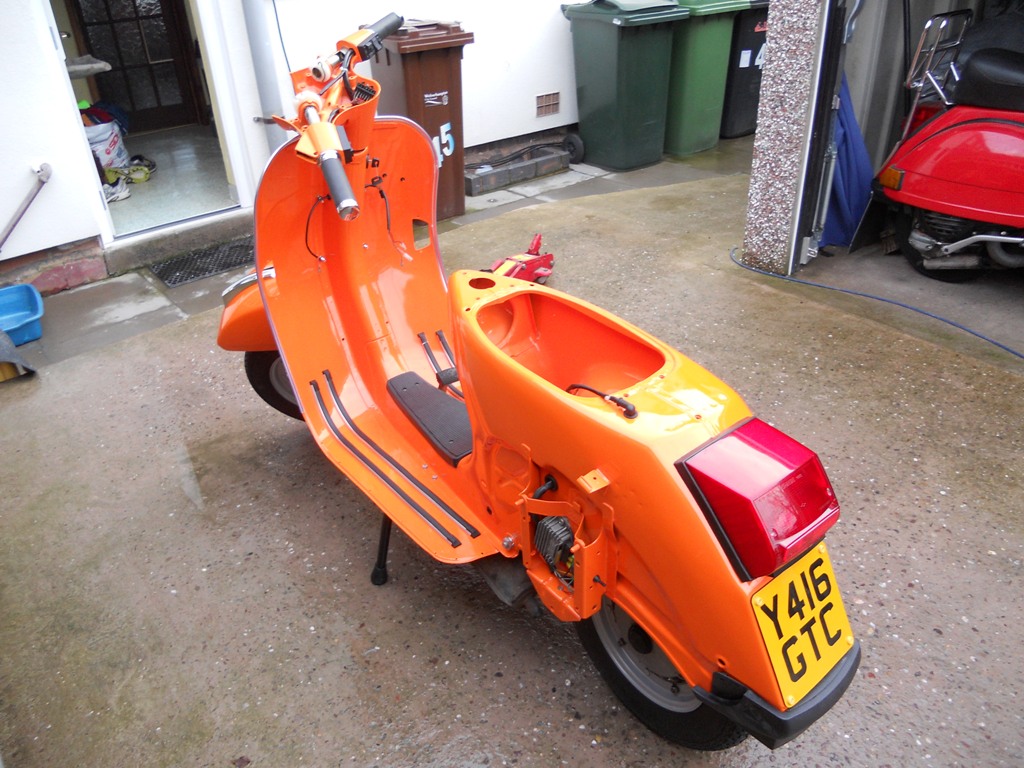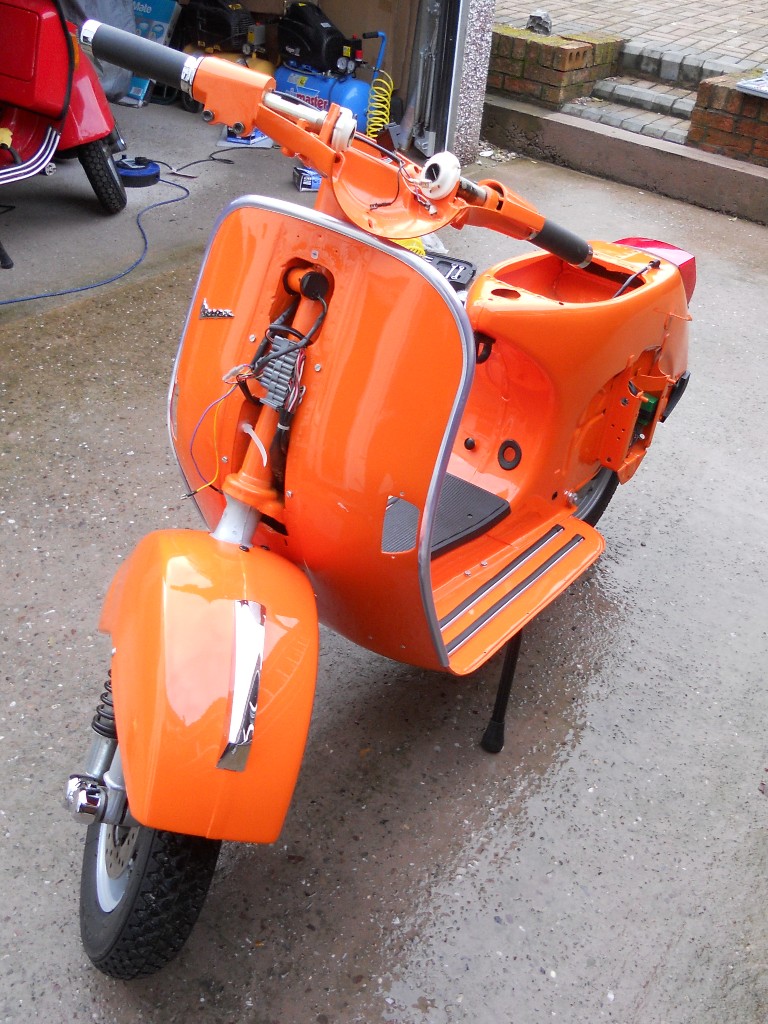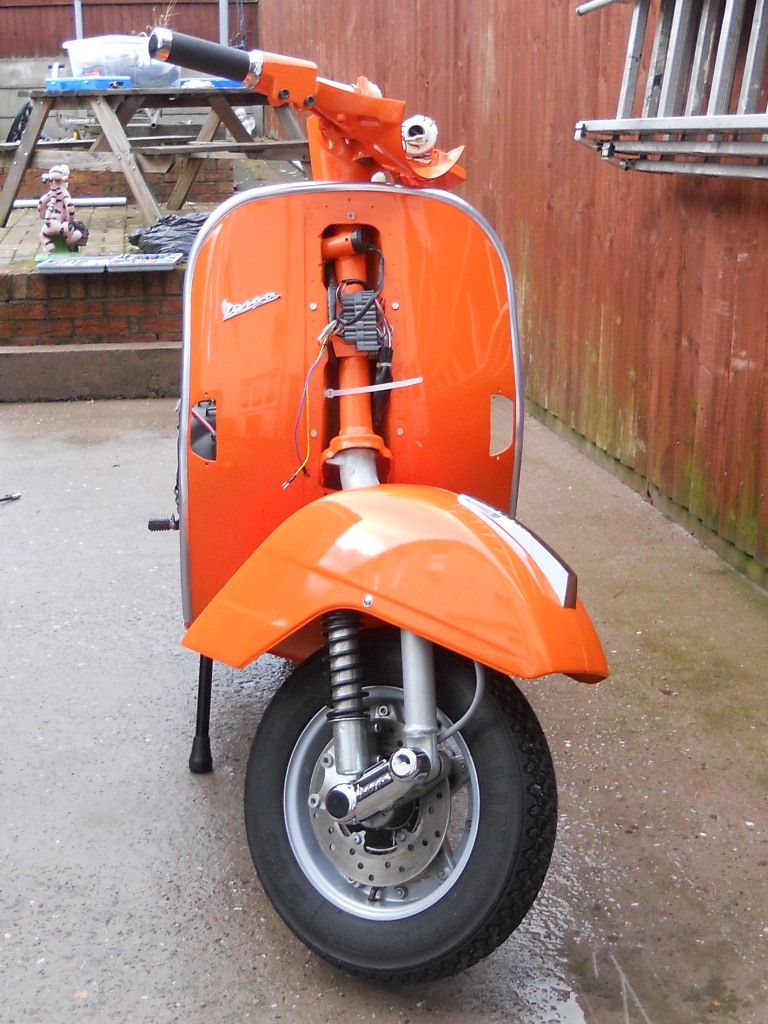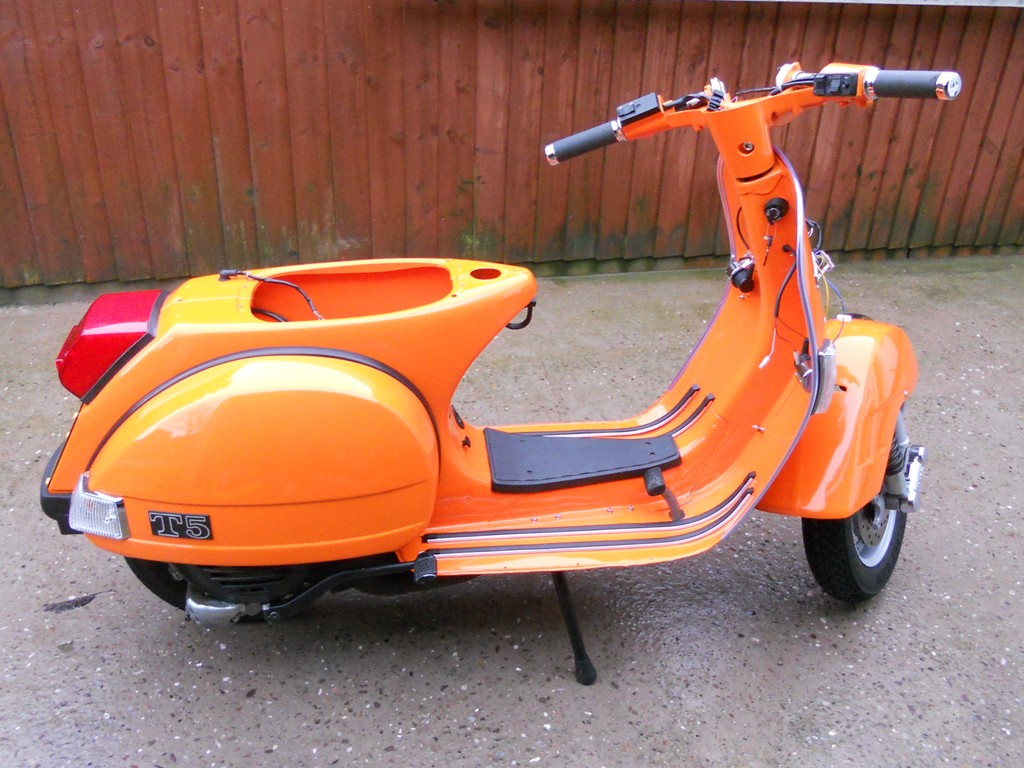 front indicators fitted and side panels built up...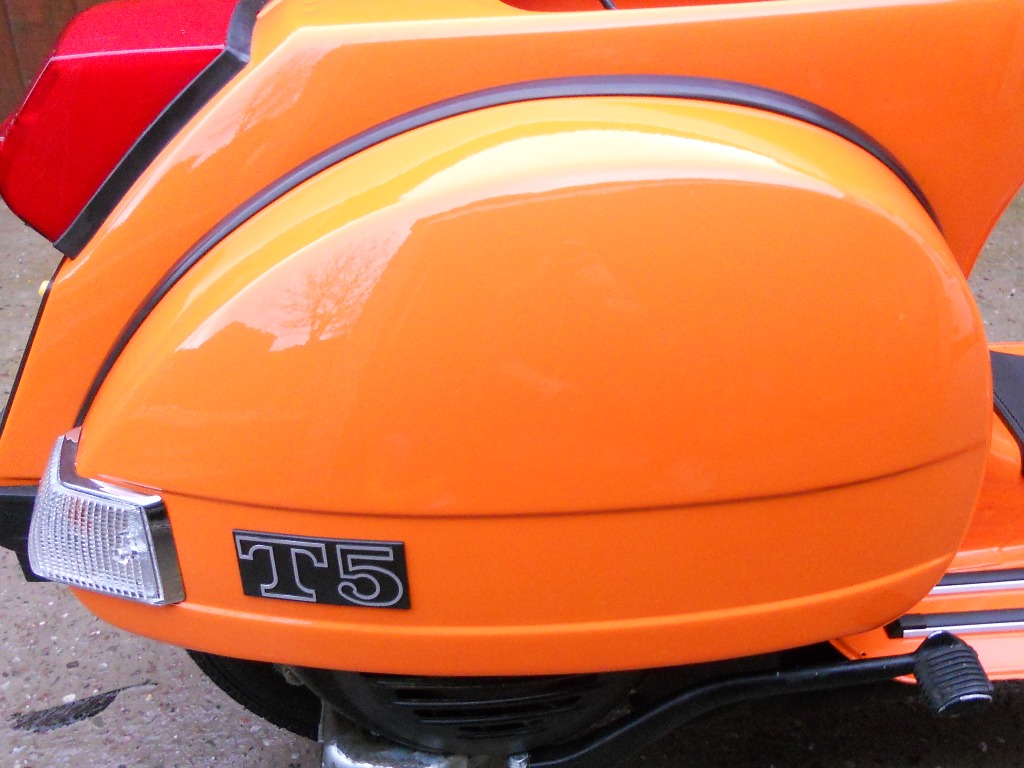 side panels are the original T5 one's off the yellow T5...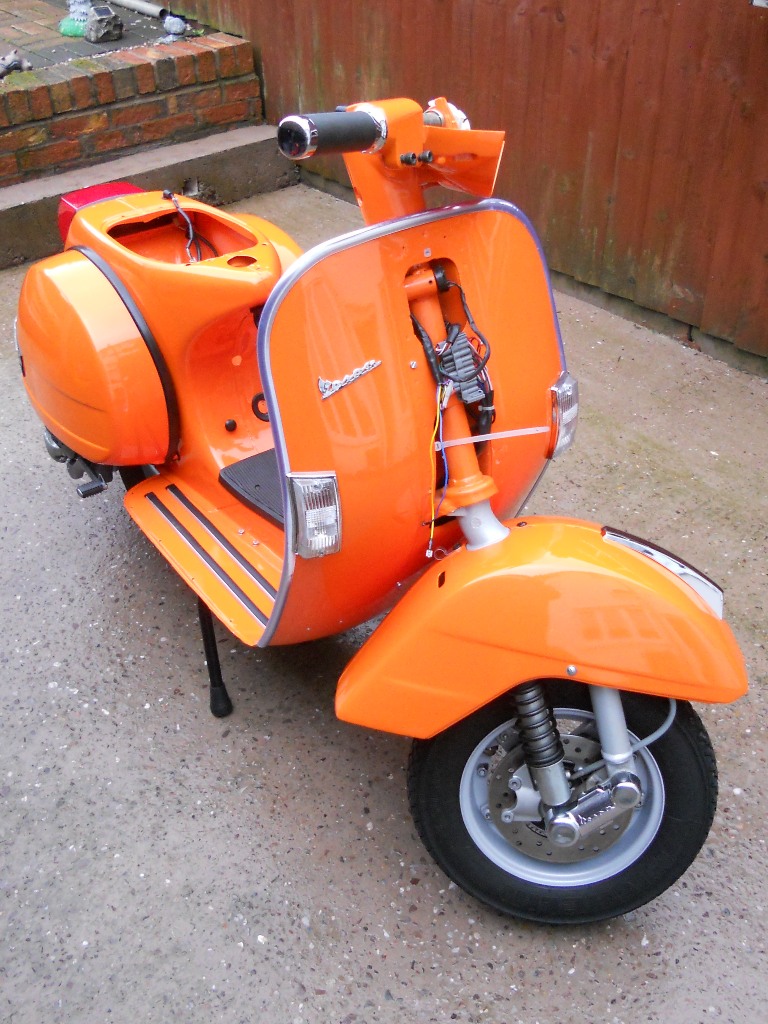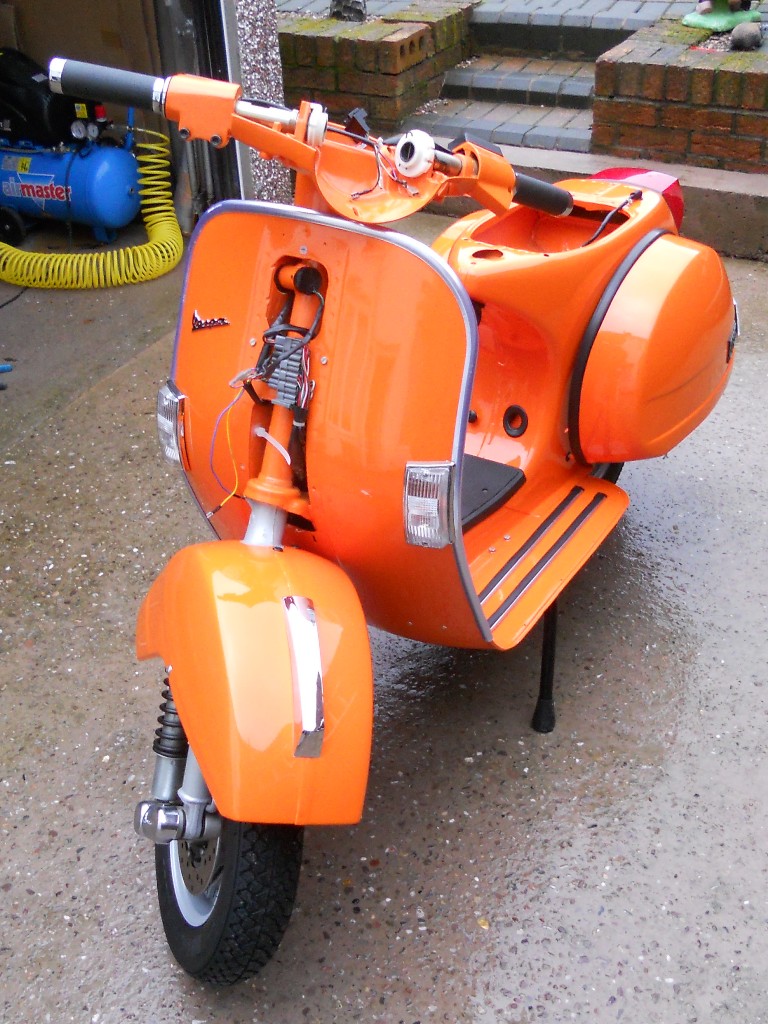 indicators are off the serie speciale...I bought new for this but decided to switch them around...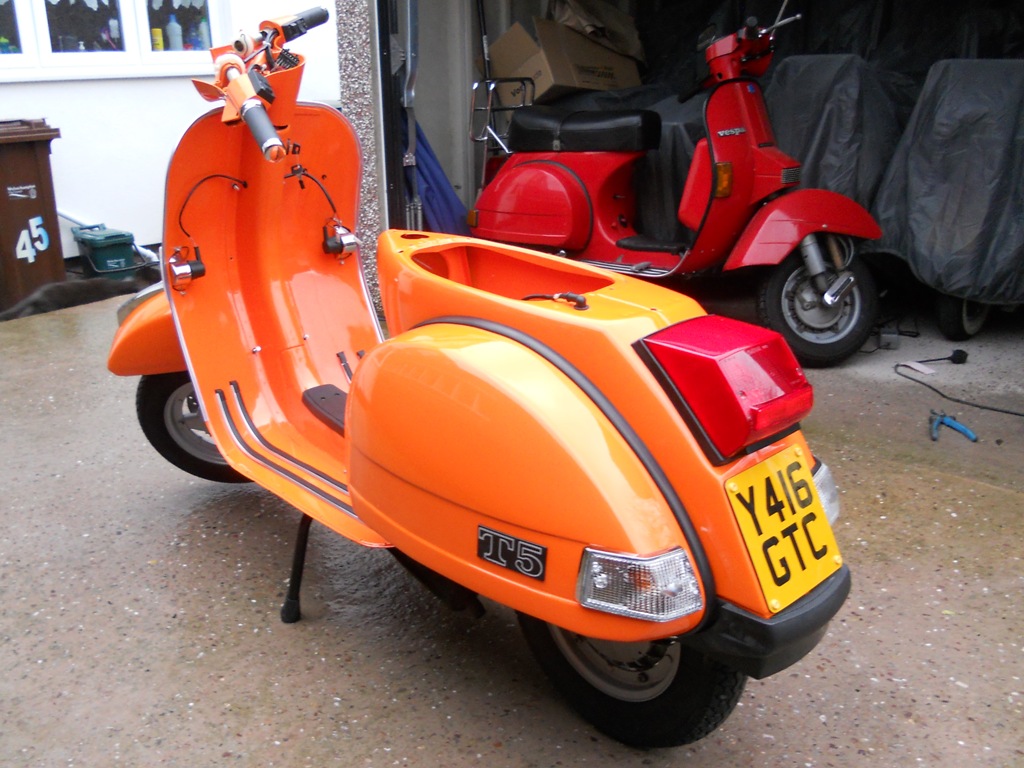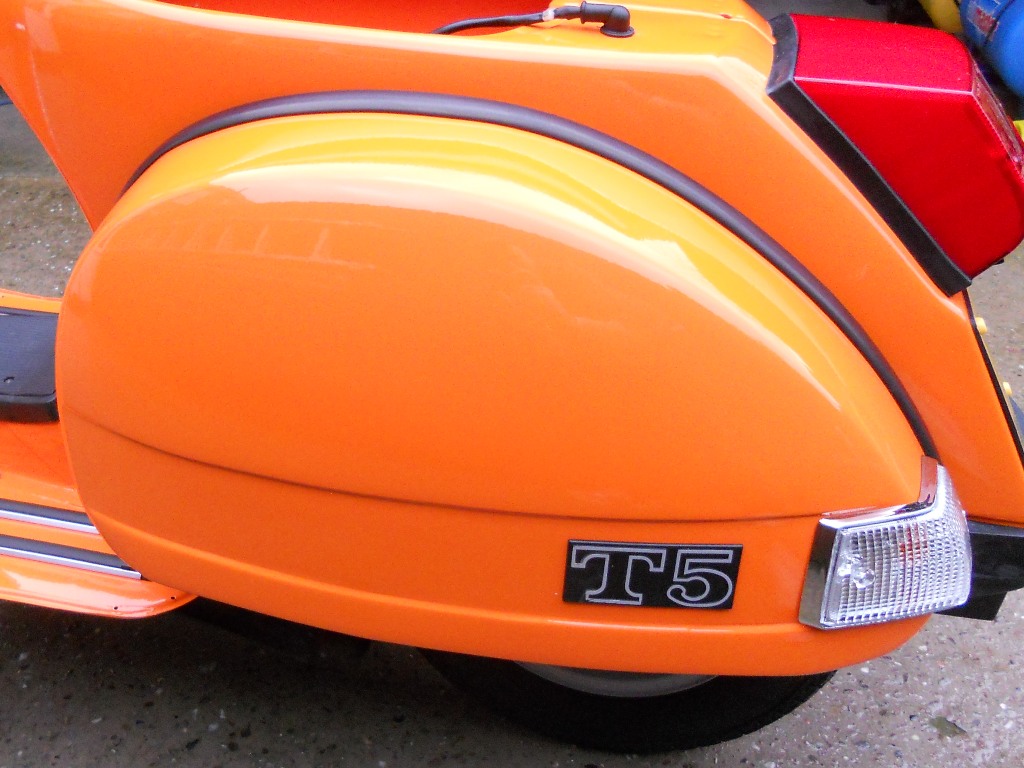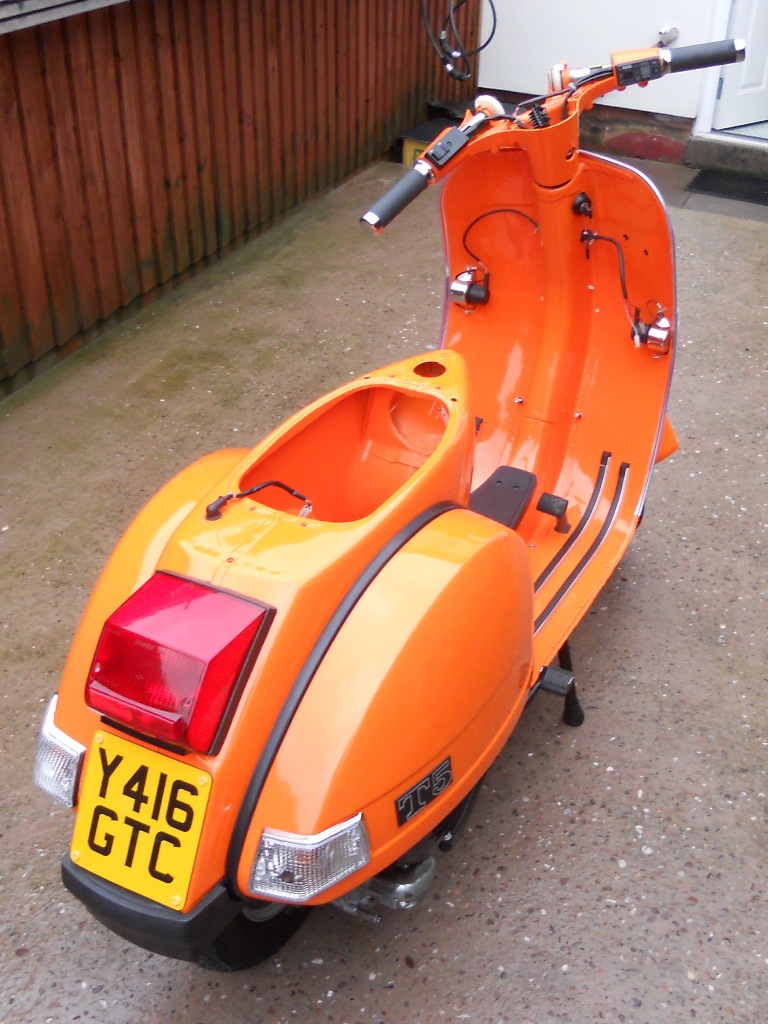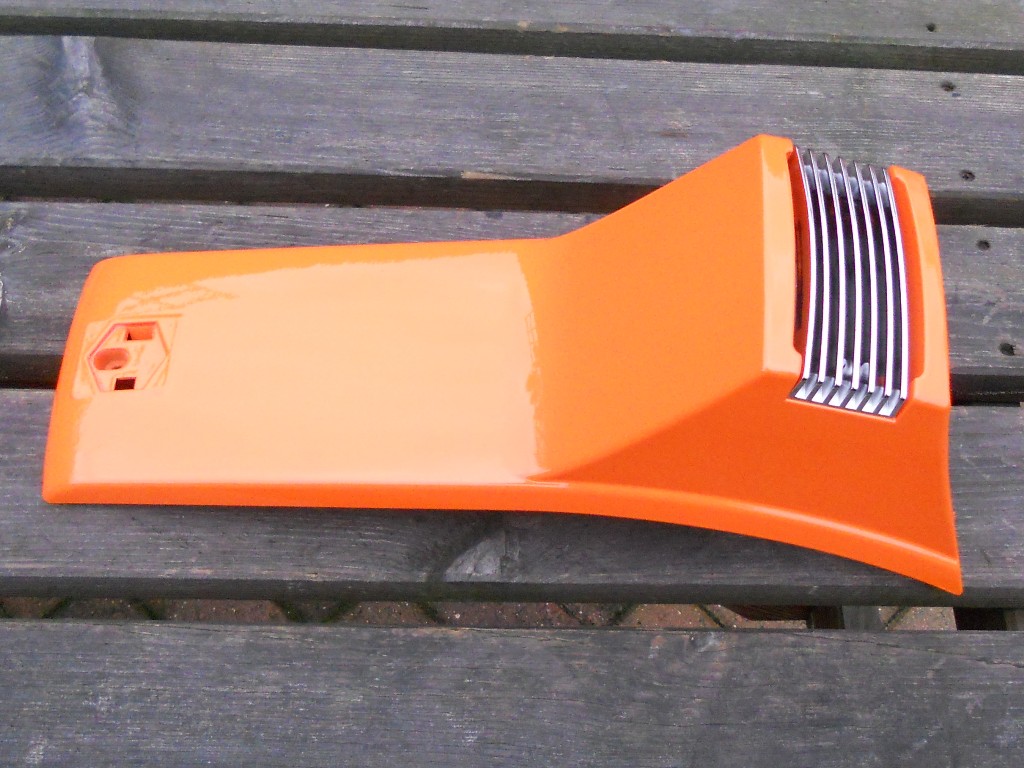 finally got the right grill for it...hopefully it's an ac horn I've found out...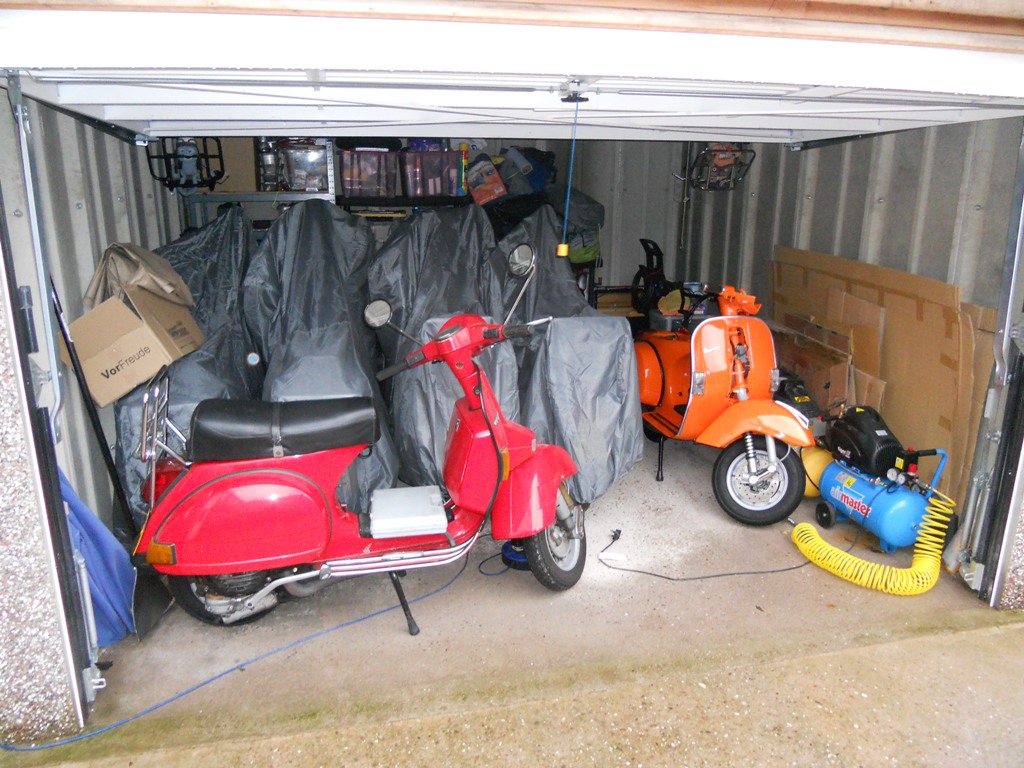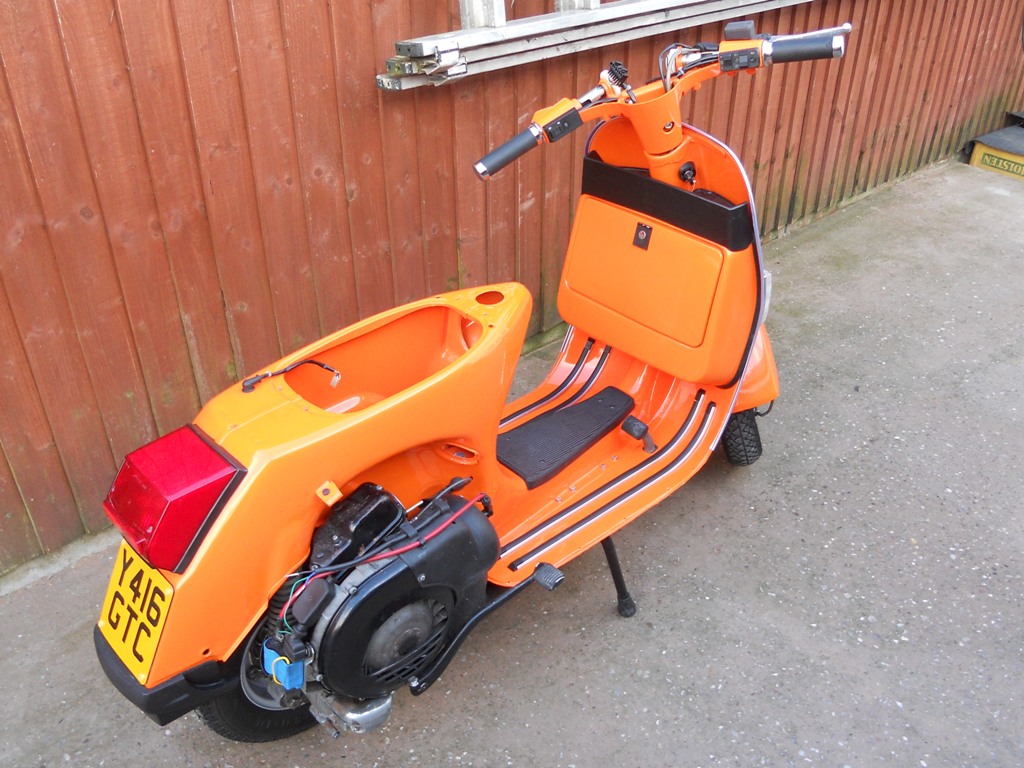 toolbox fitted...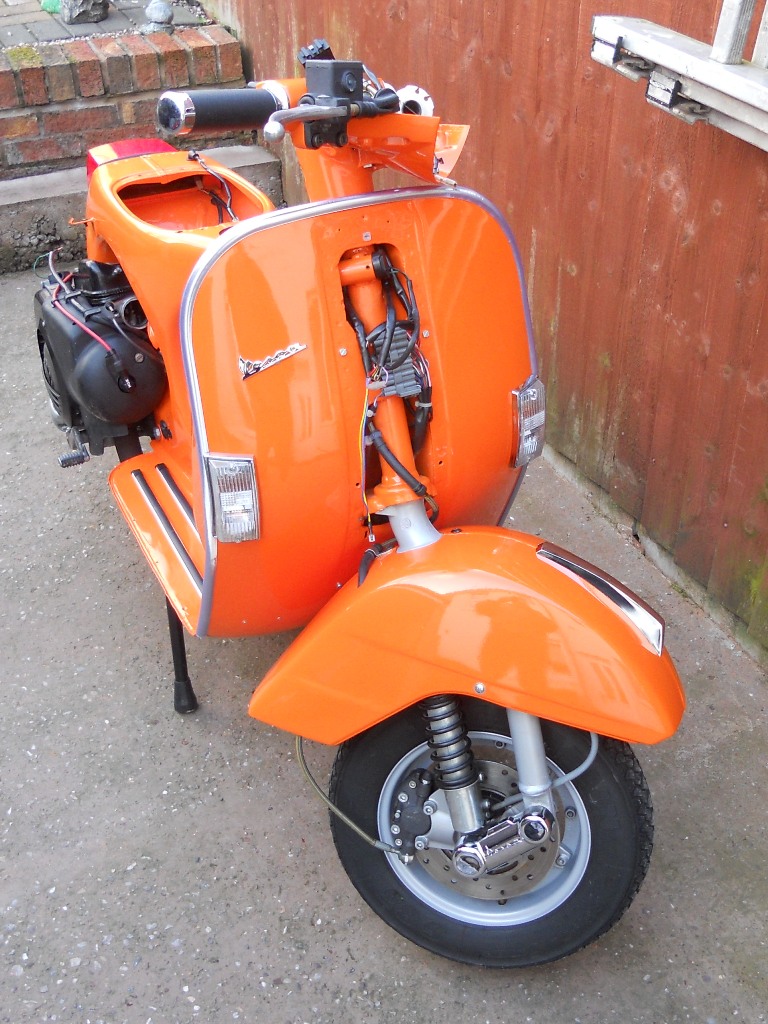 wiring and brake hose all in the right place now...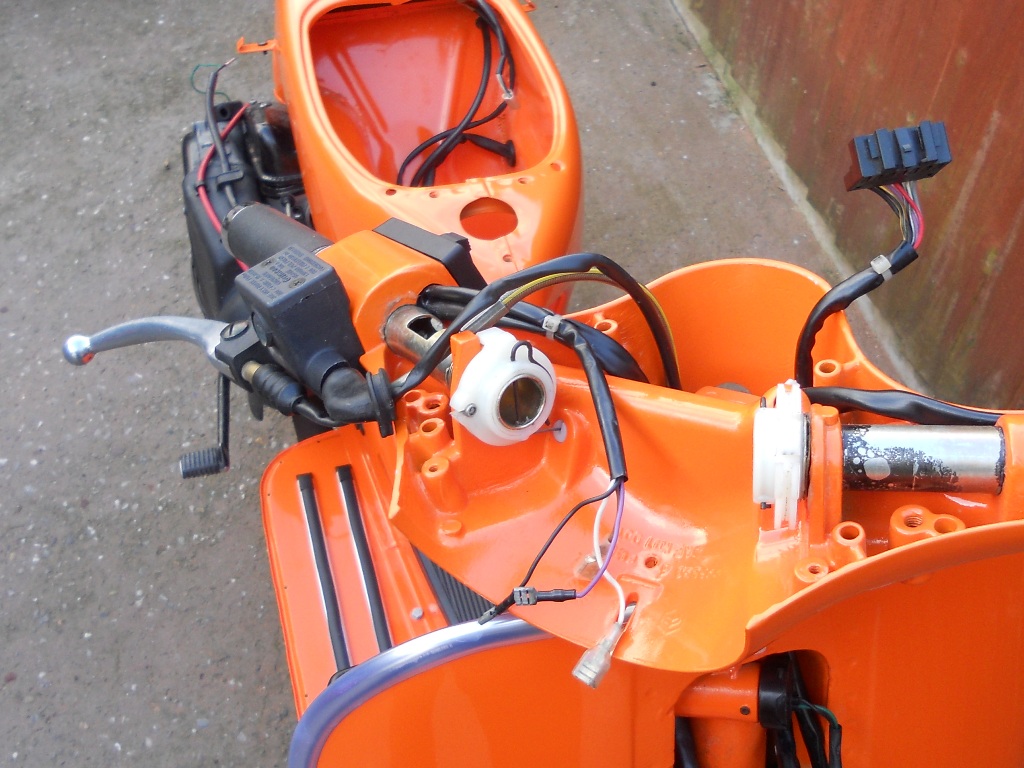 throttle cable in and sorted...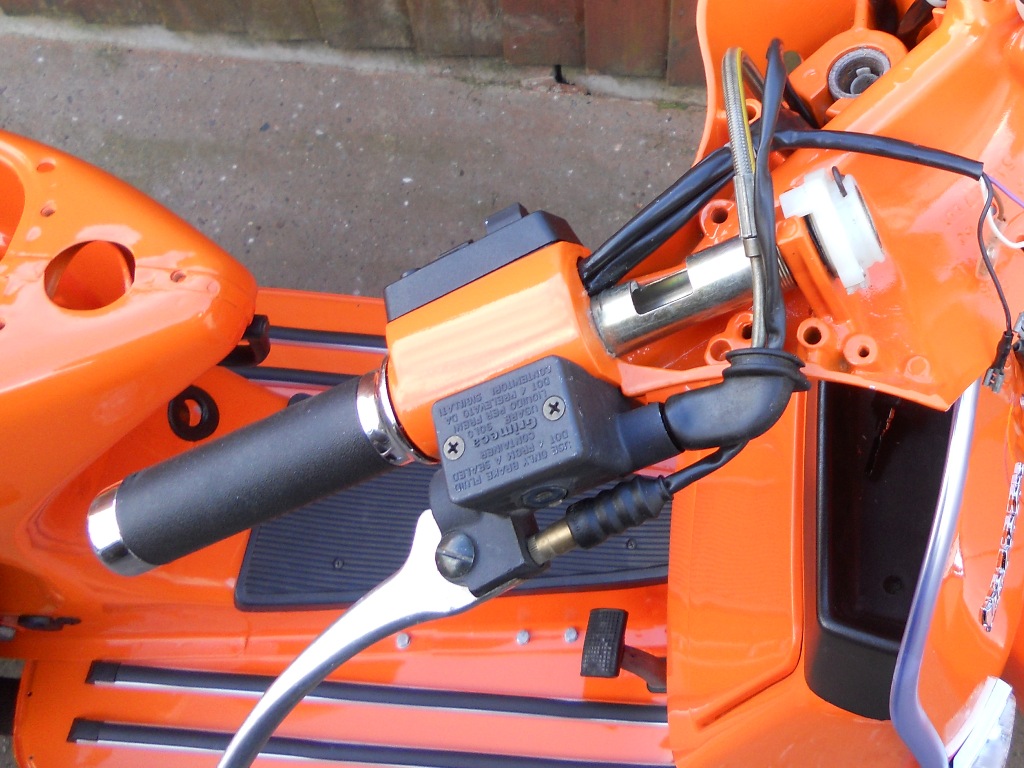 rubber sheath on hose for Indian headset top...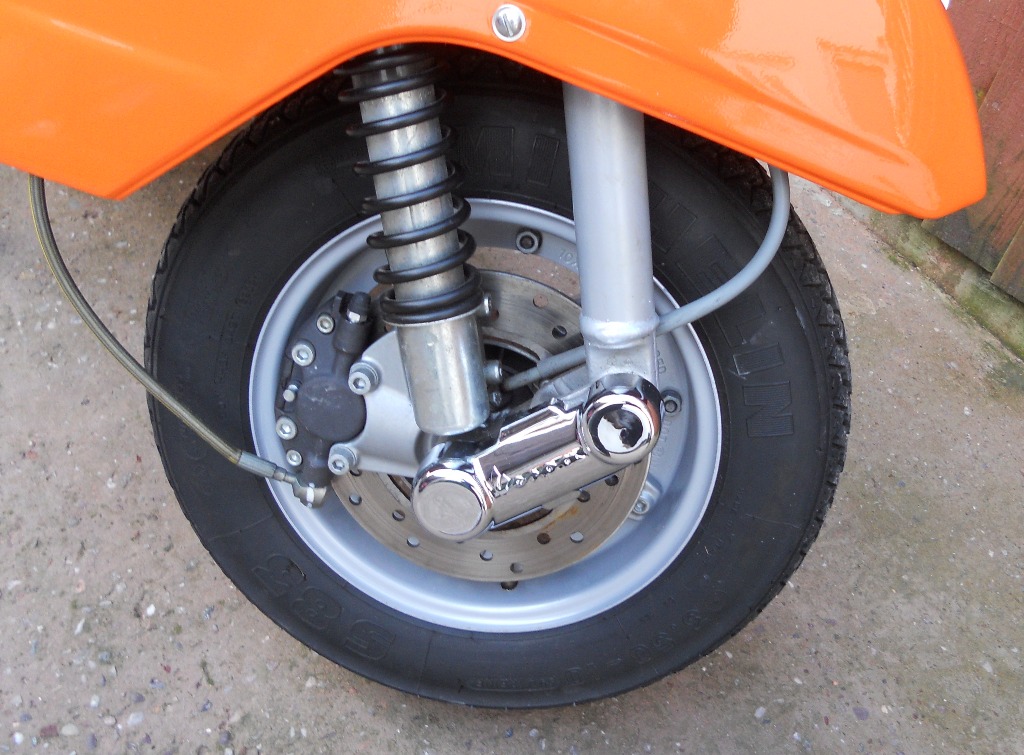 just need to bleed the brake now...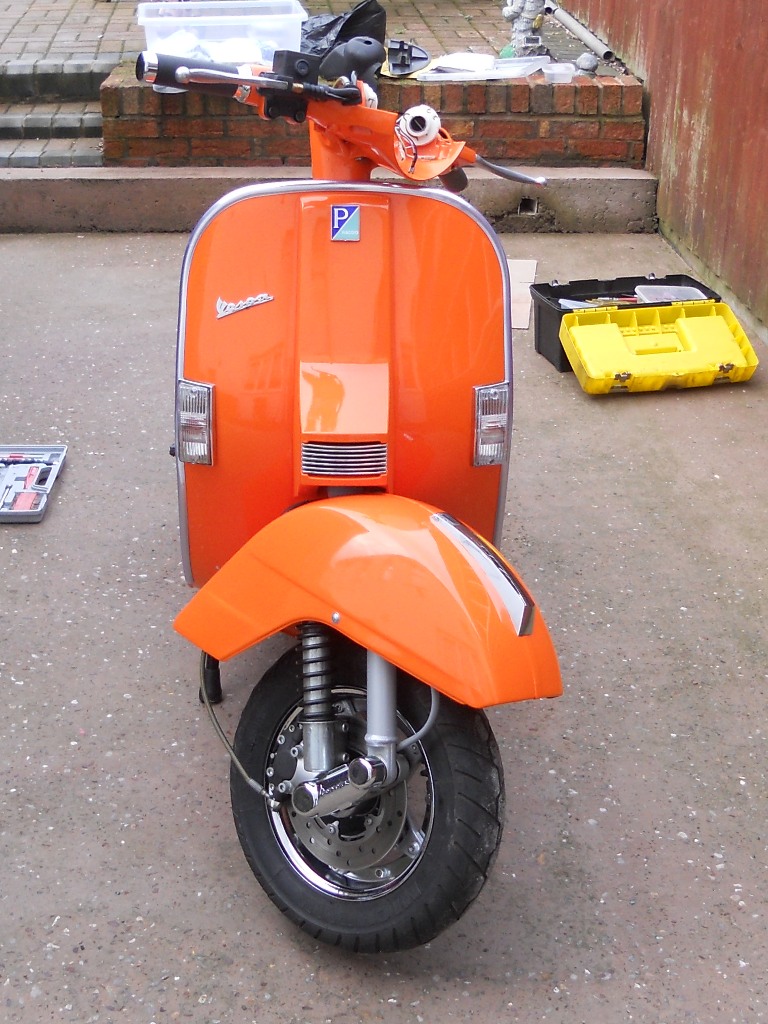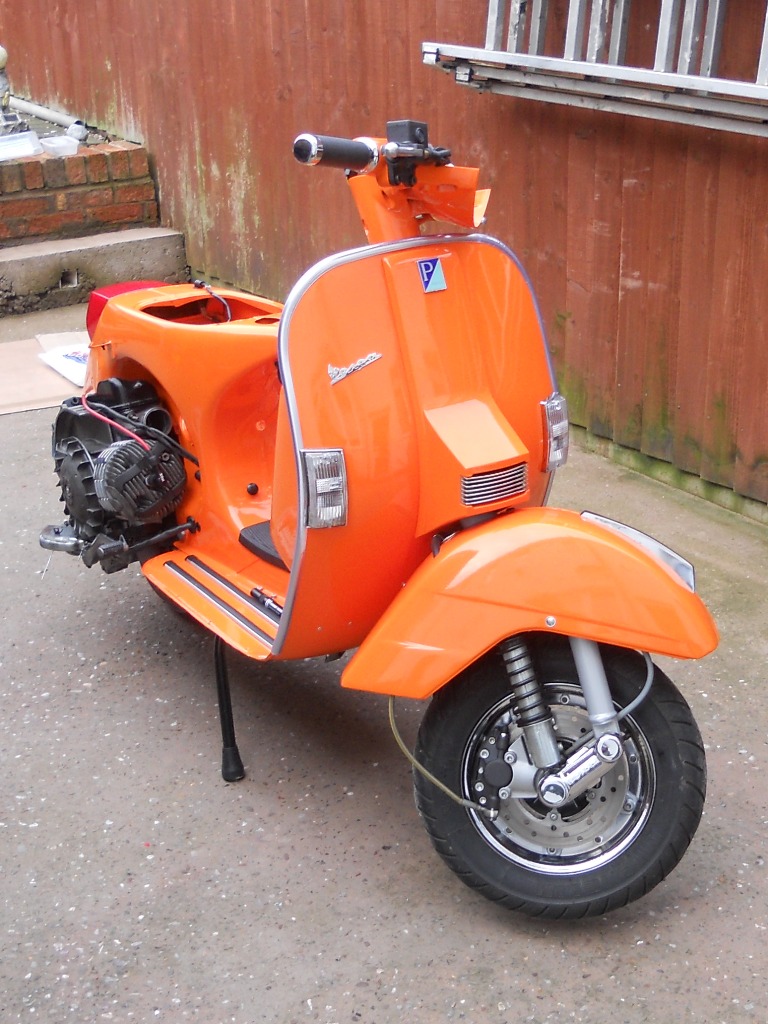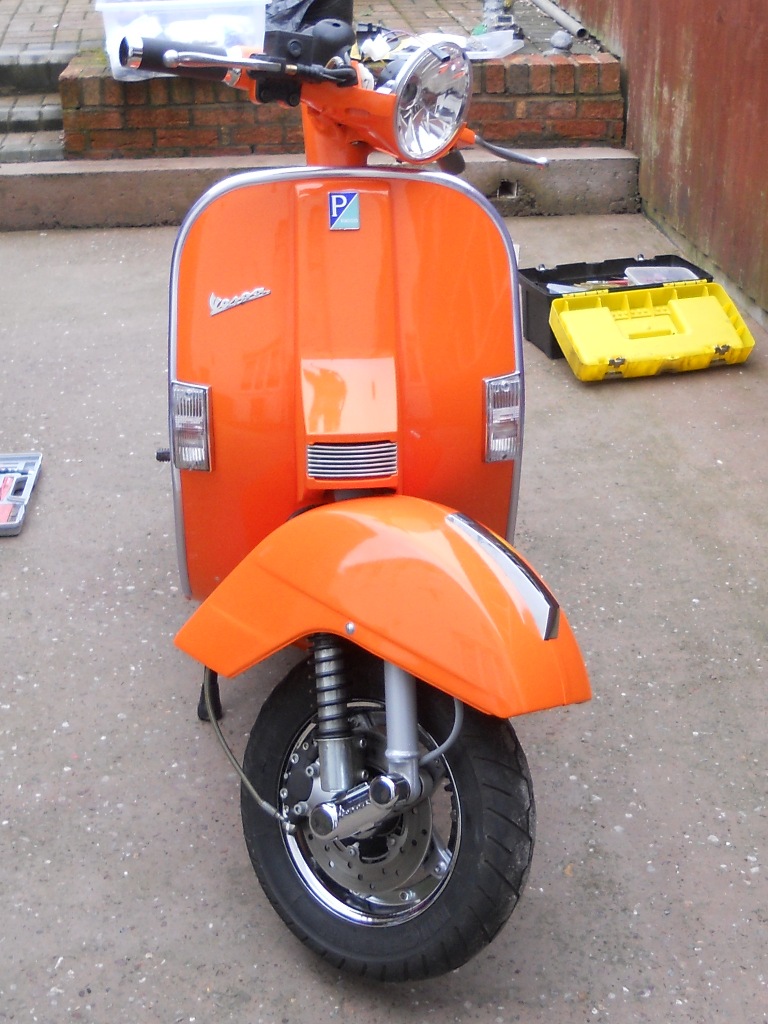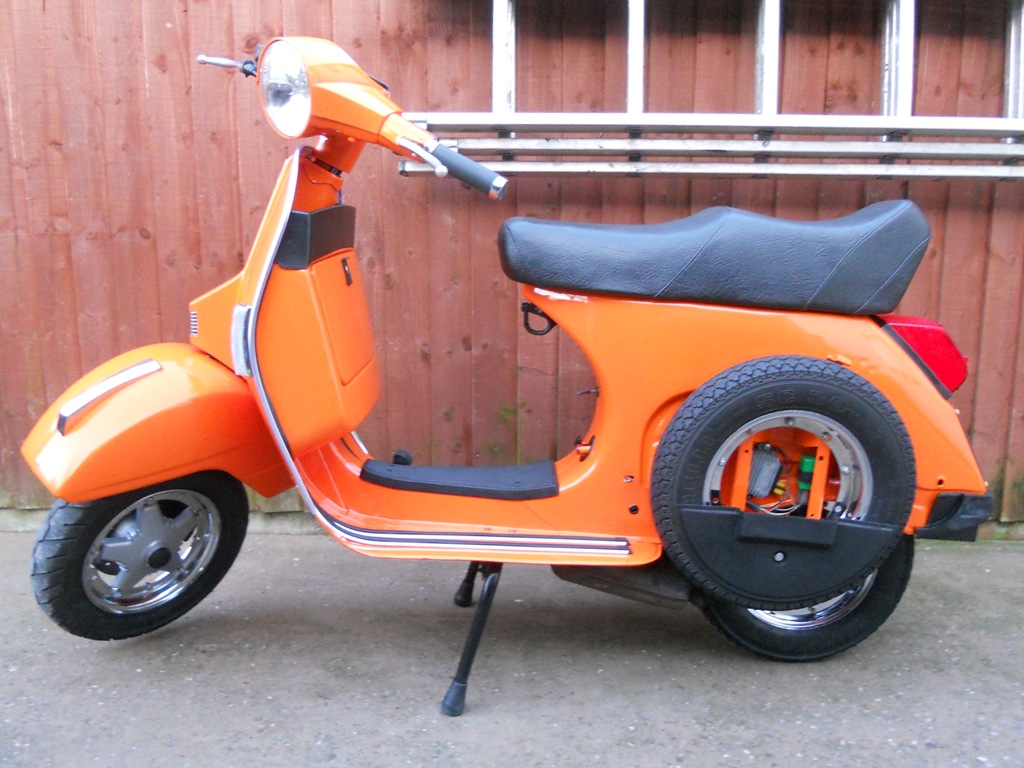 chrome spare too...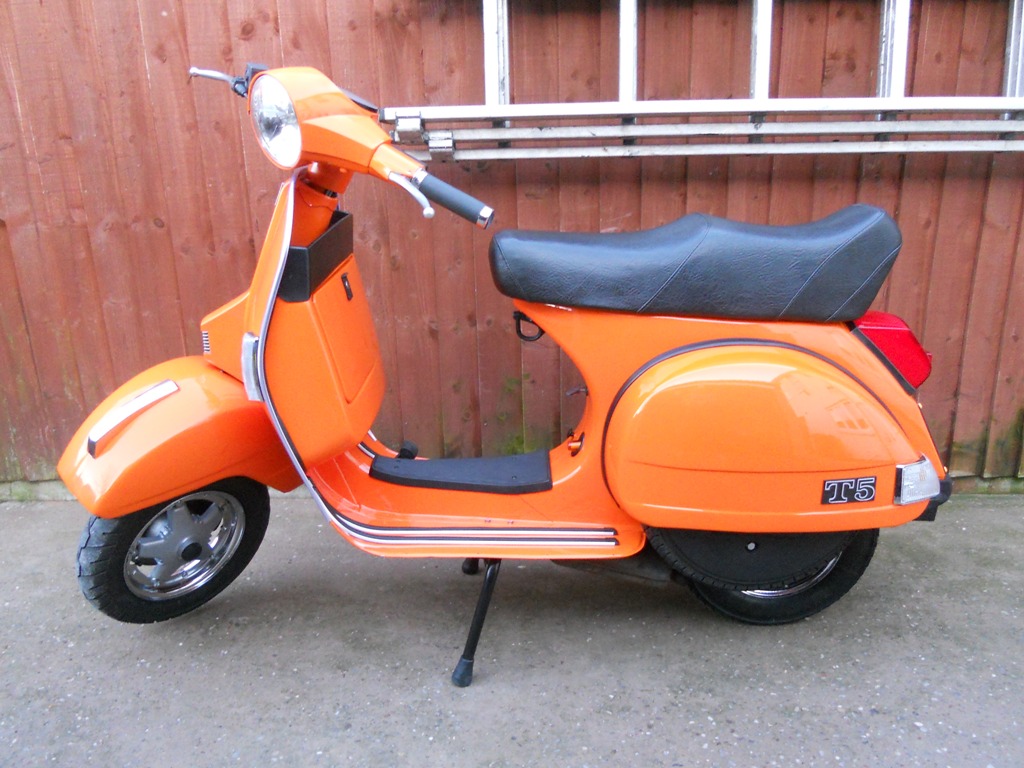 almost finished...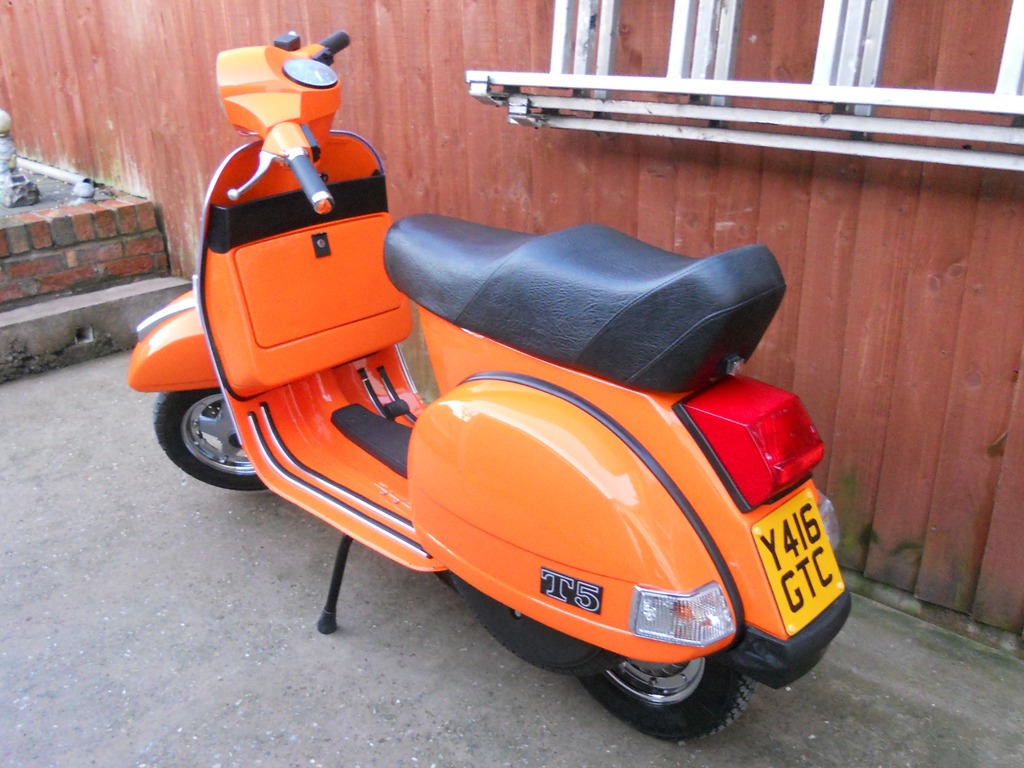 I still have the outer runners to fit...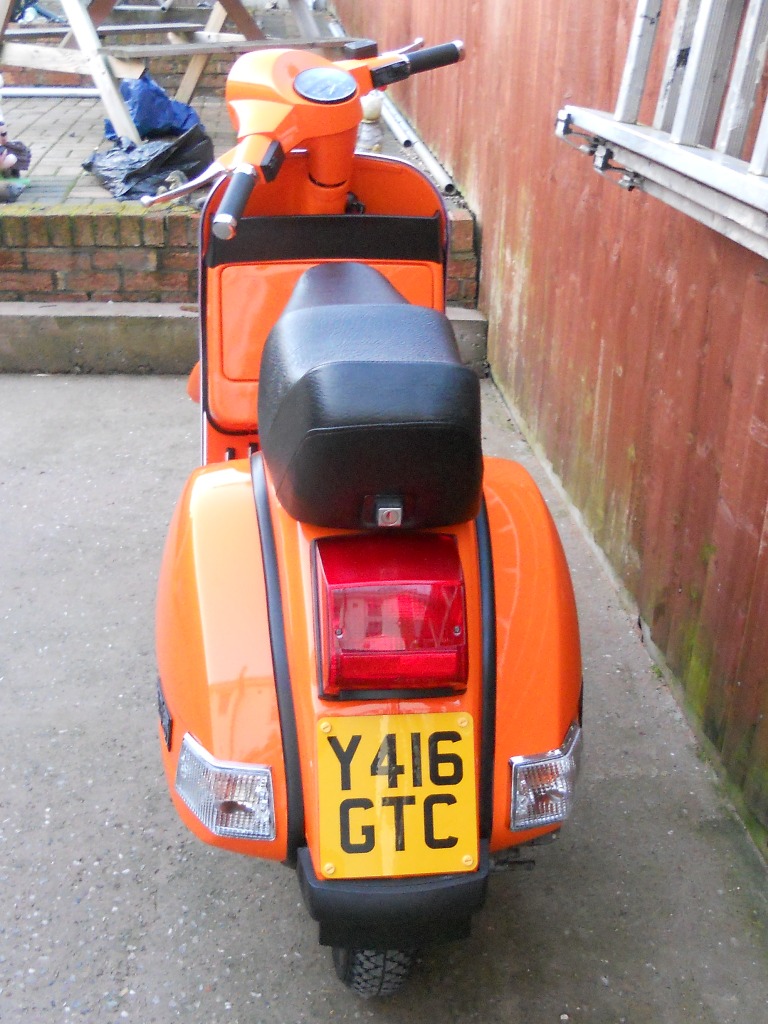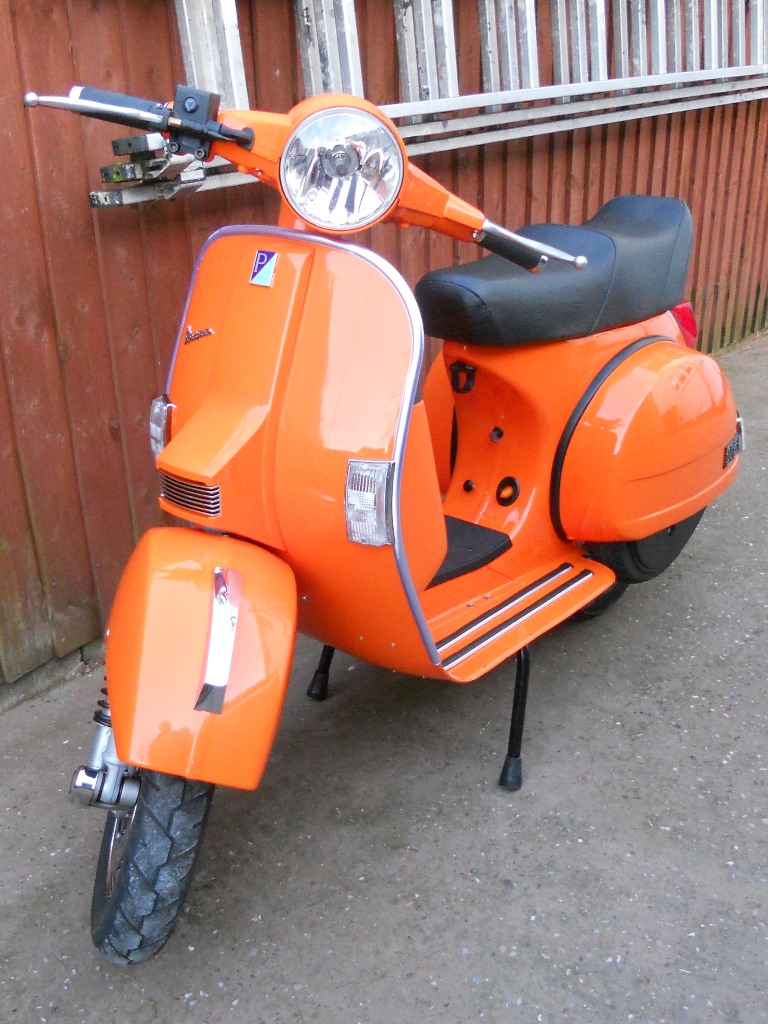 Indian headset top with no mirror holes looks good...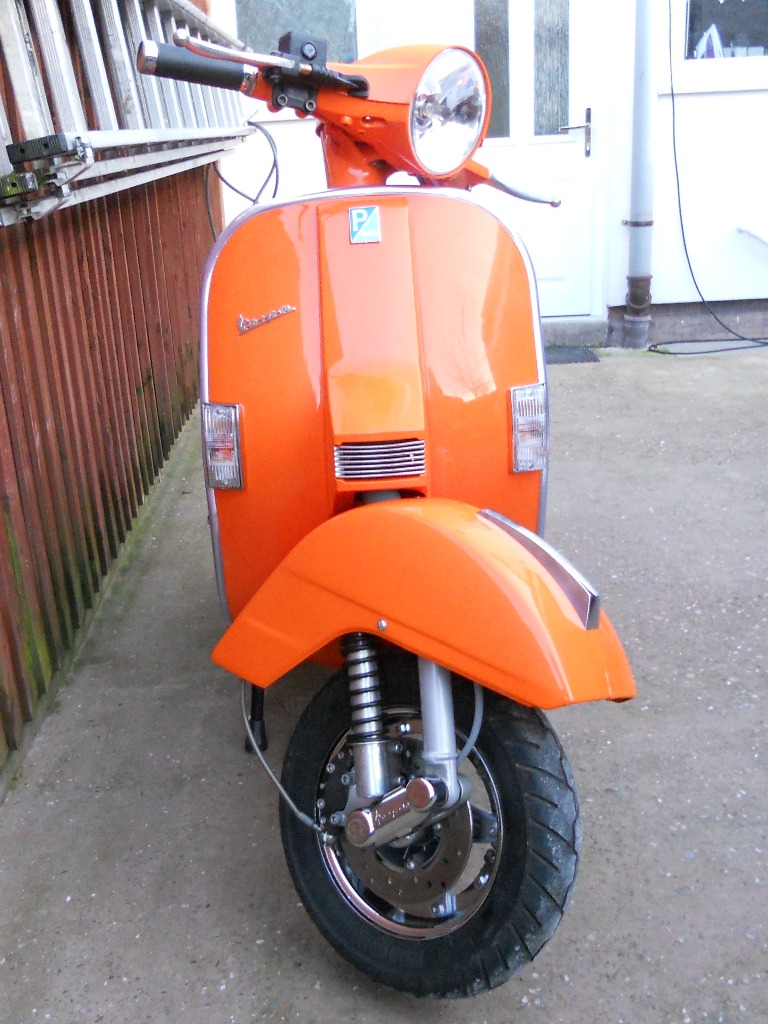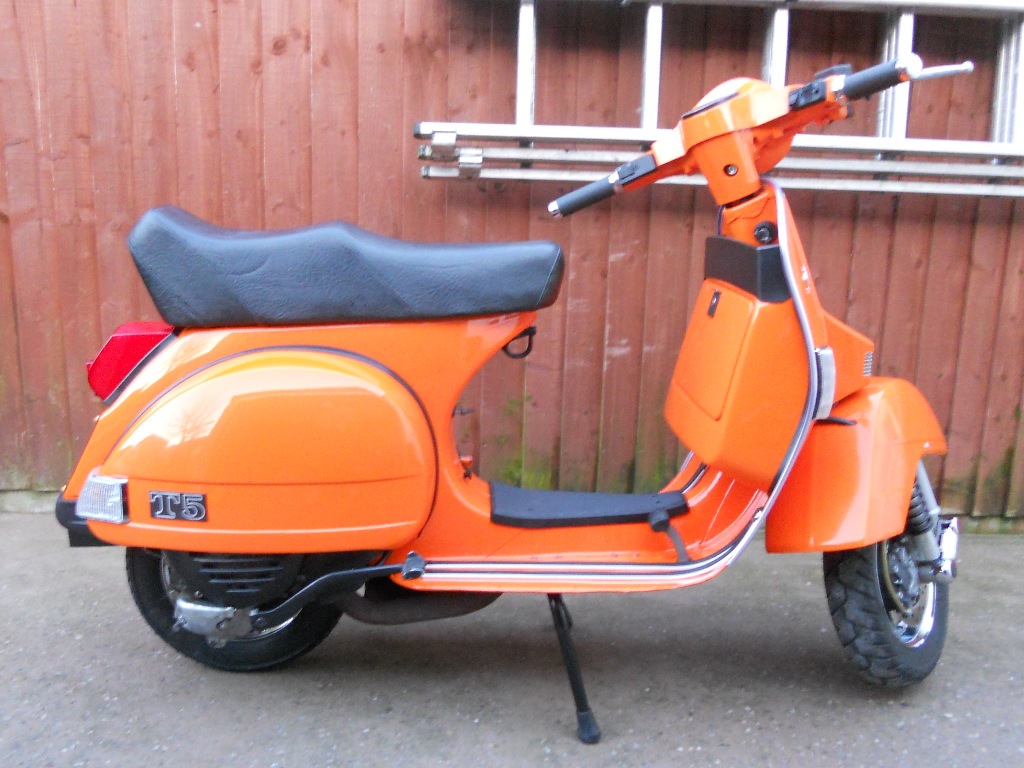 wasn't sure what seat to put on it...this one was on the green PX I bought last year...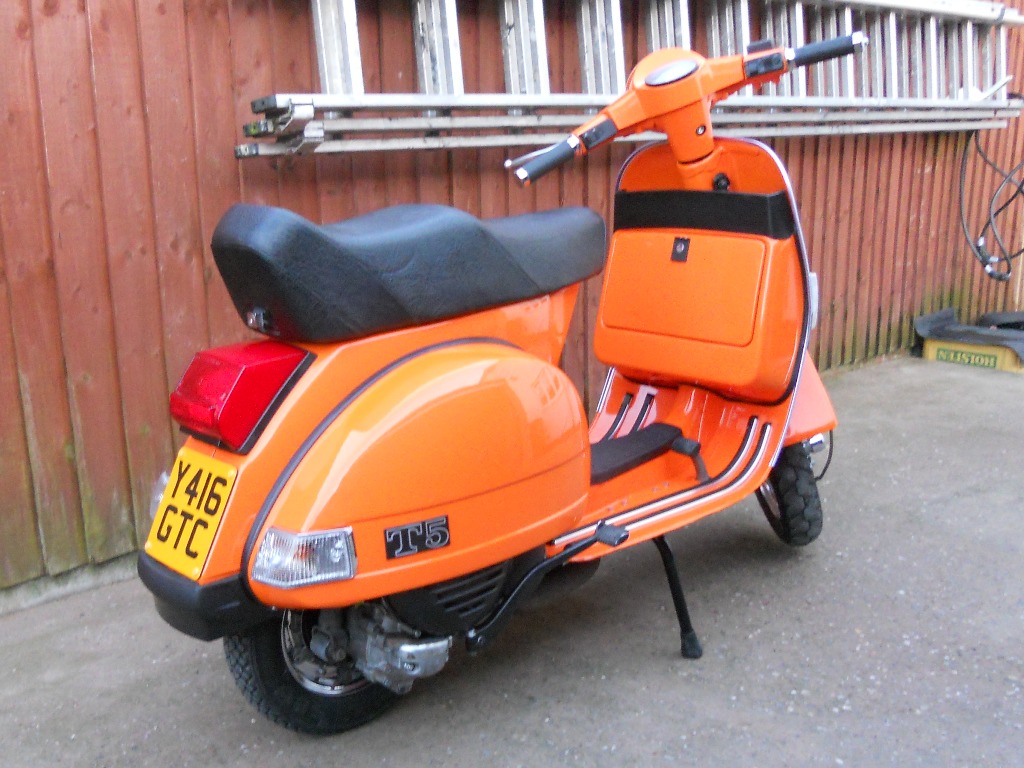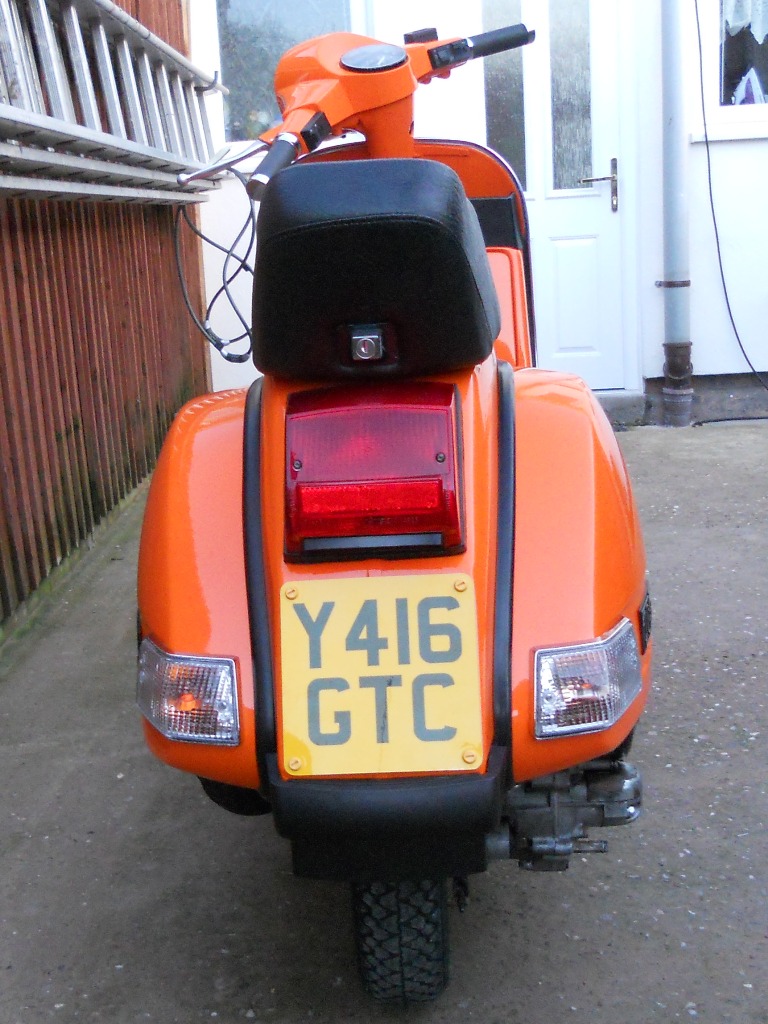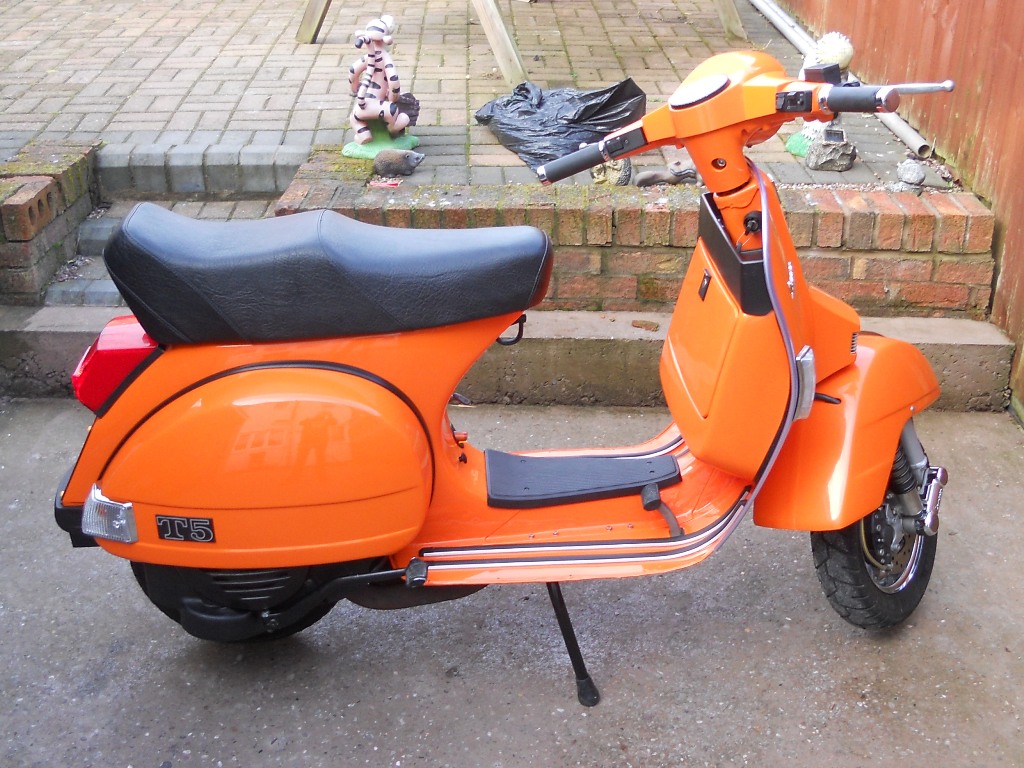 almost finished...just the outer runners to be fitted now and that's it.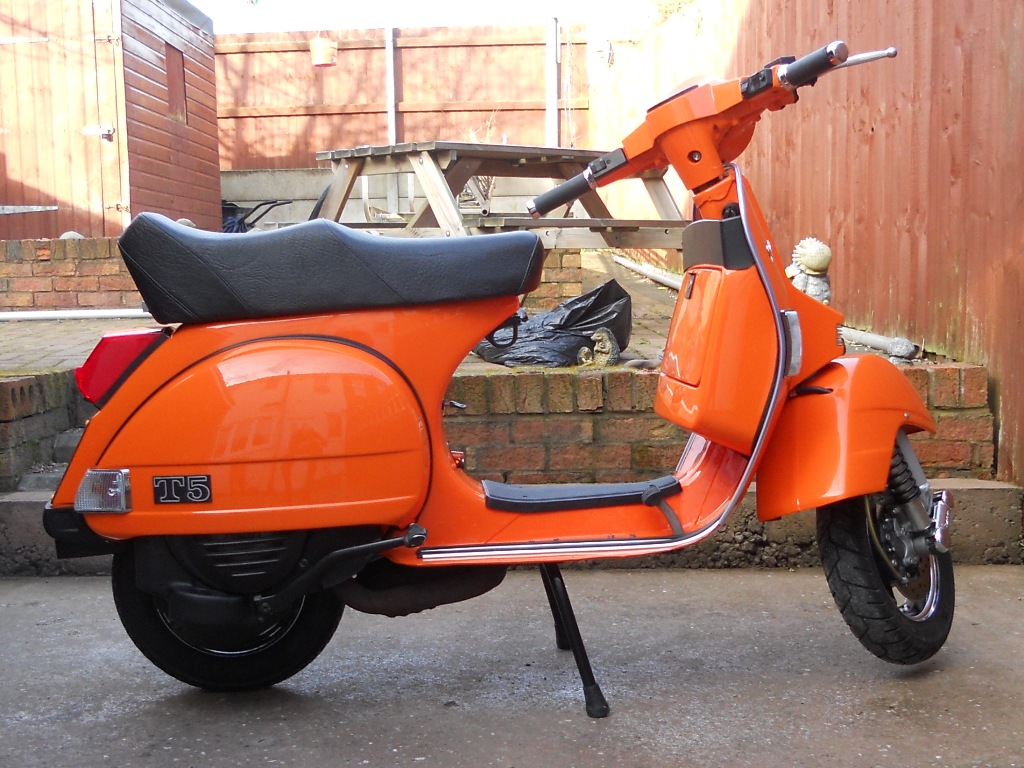 engine cover in place now...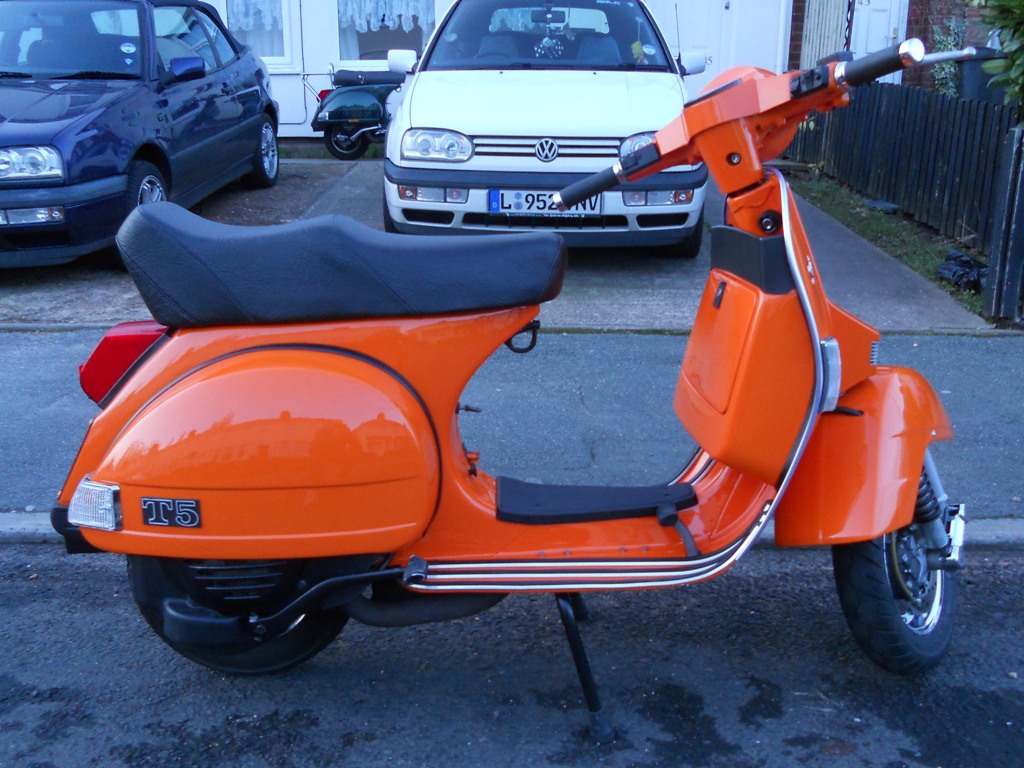 hooray...it's finished...just took it for a run and it's sweet...