Normally I wouldn't be taking photo's on the first national of the year...let's be honest Easter is normally still a winter rally and most of the nice scooters have been left at home!!..I've actually attended an Easter rally in Scarborough in the snow...this year I thought I would just take a few as this felt like the middle of the summer...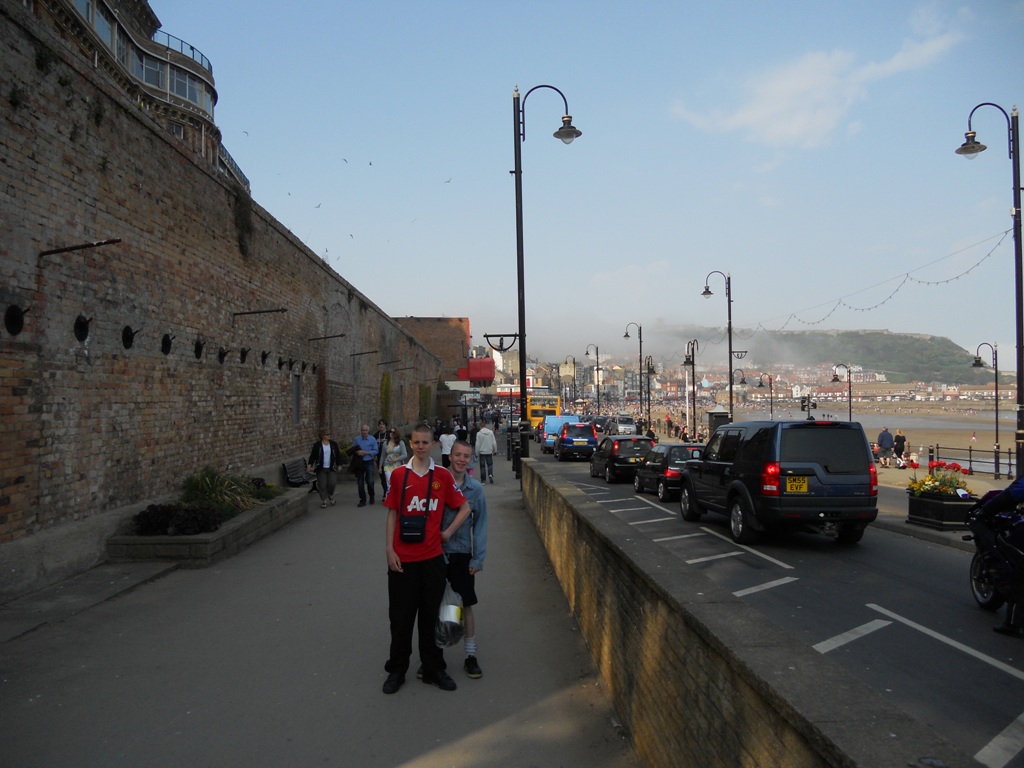 it's a beautiful Friday afternoon...hardly a cloud in the sky...just look at that smog...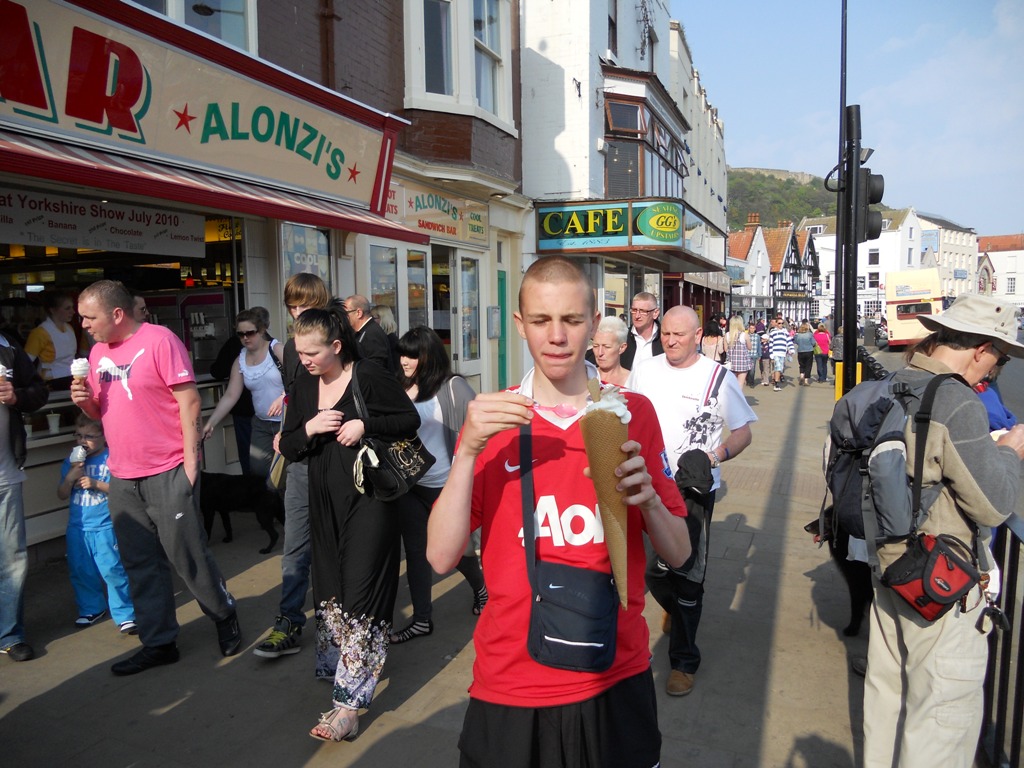 £4.30...it's filled top to bottom with different ice-creams...Marvin thought it was worth it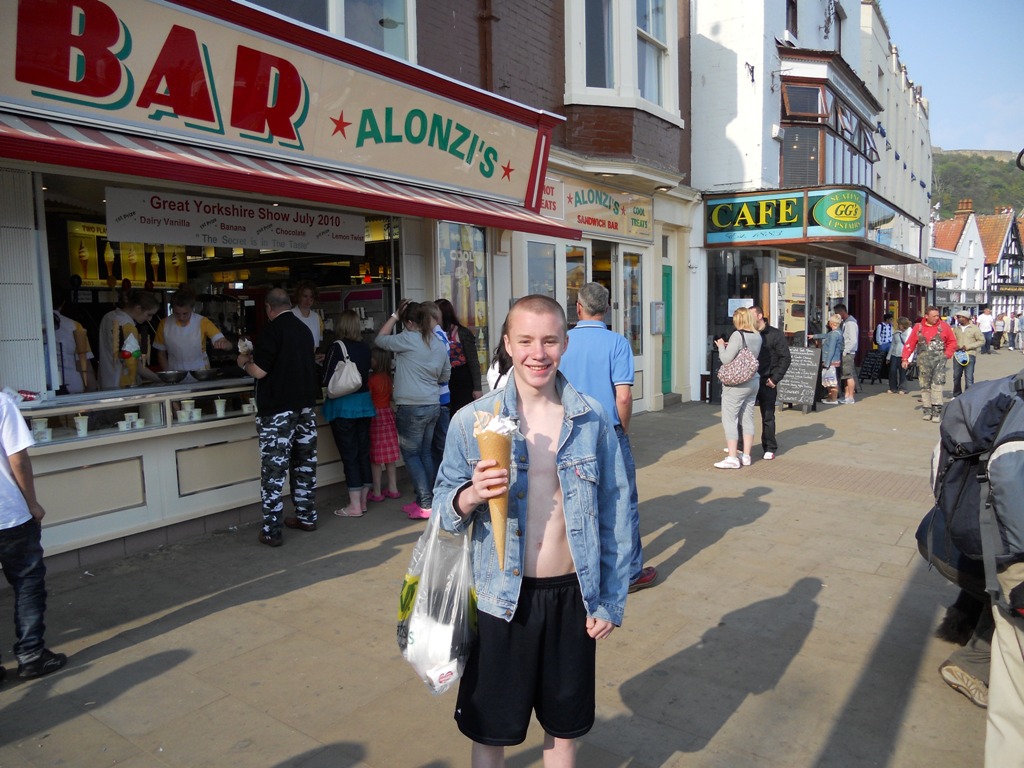 so did Jack...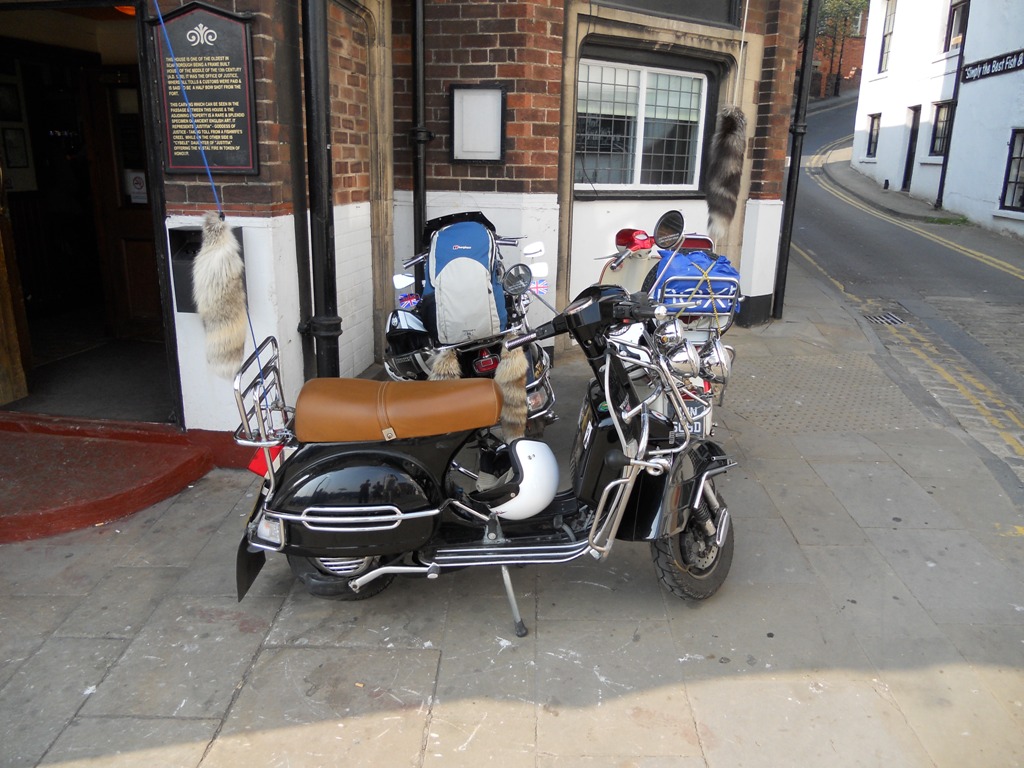 not even time to get your luggage sorted...straight into the nearest pub for some...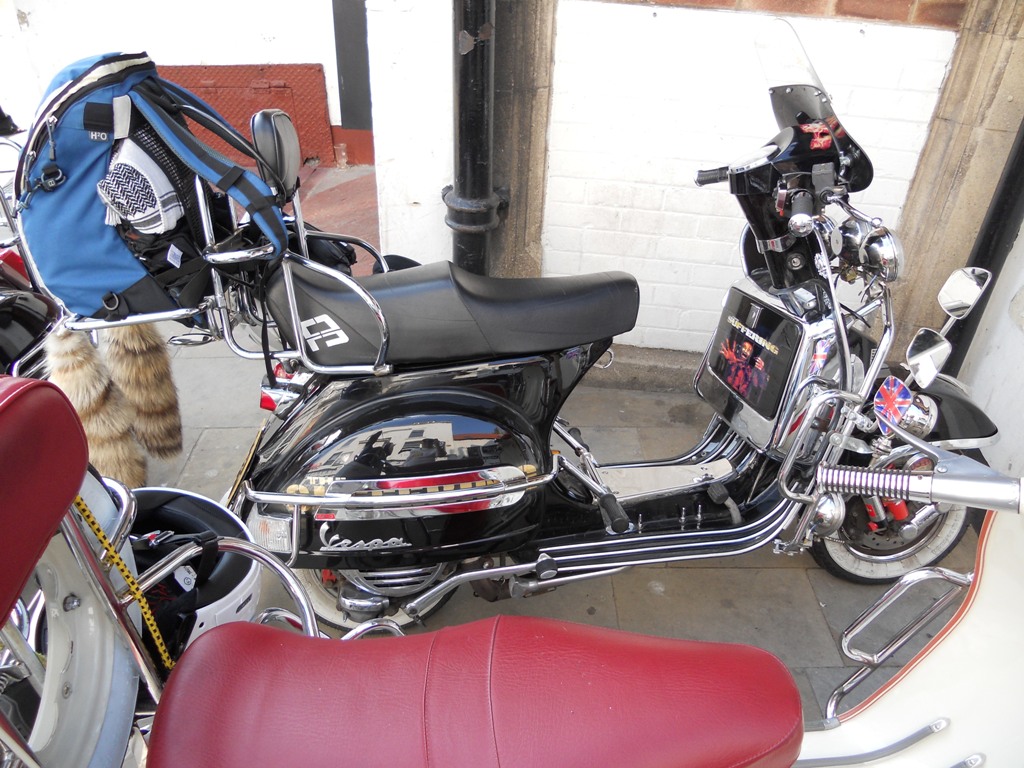 lights mirrors and luggage!!..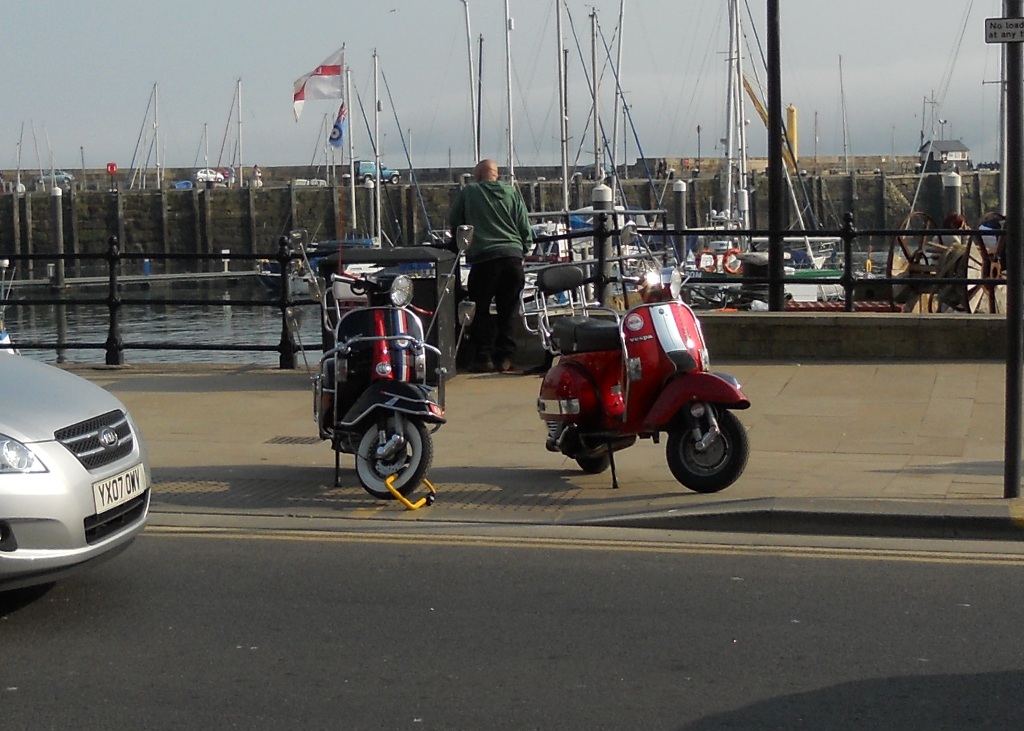 nice backdrop...