This is very simple...I get a lot of mails from people all over the world...some with pictures attached...if you have a Lambretta or a Vespa (any other make has to be really interesting - a sidecar or something attached - your wife's rotting body hanging off the back or husbands body if your a female - I think you get the drift) and don't mind it appearing on here...mail it to me with a little bit of info...(address at my home page)...this will give me something to do in the Winter months...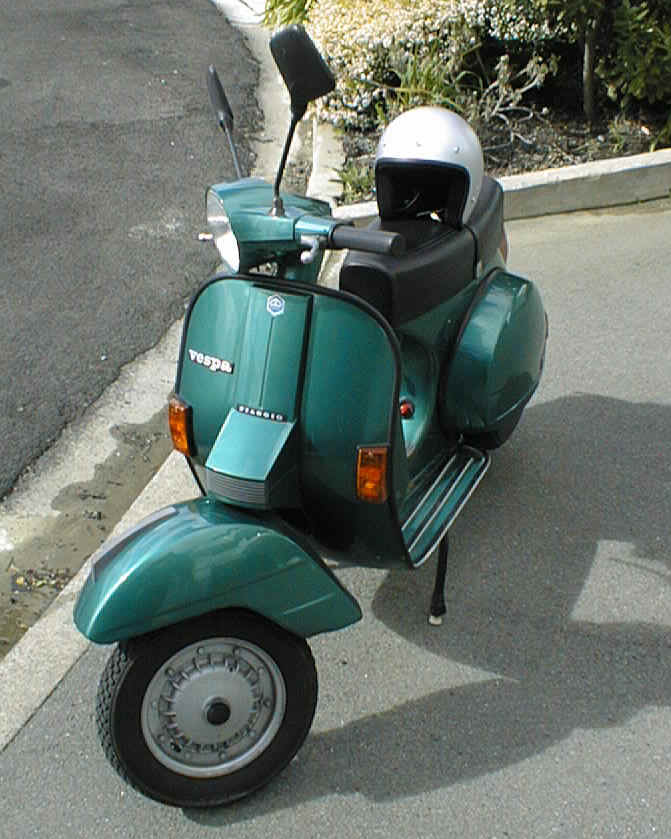 I like this...it's a 1993 Vespa PX200E...and it looks immaculate...it belongs to a young guy from NZ by the name of Cam McKay...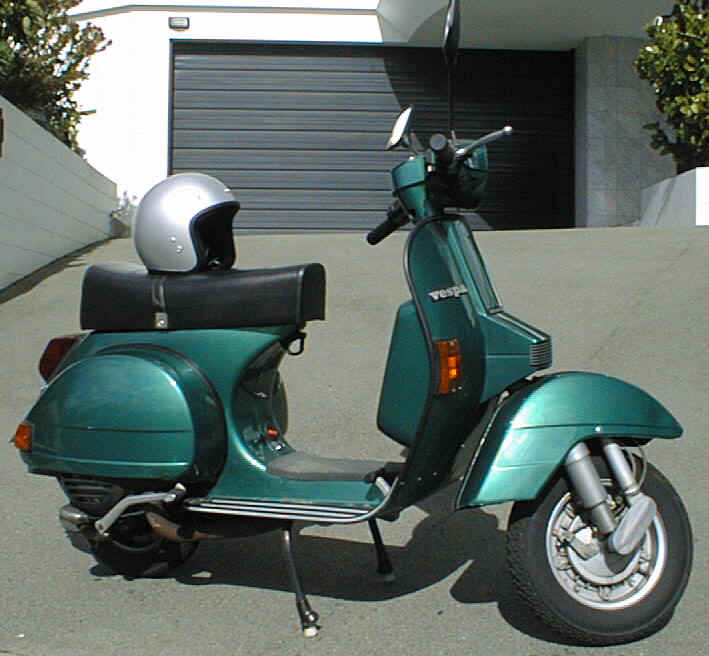 Cam sent me another picture of his PX...I hope that they were both took on the same day and he is not trying to rub it in that the sun always shines...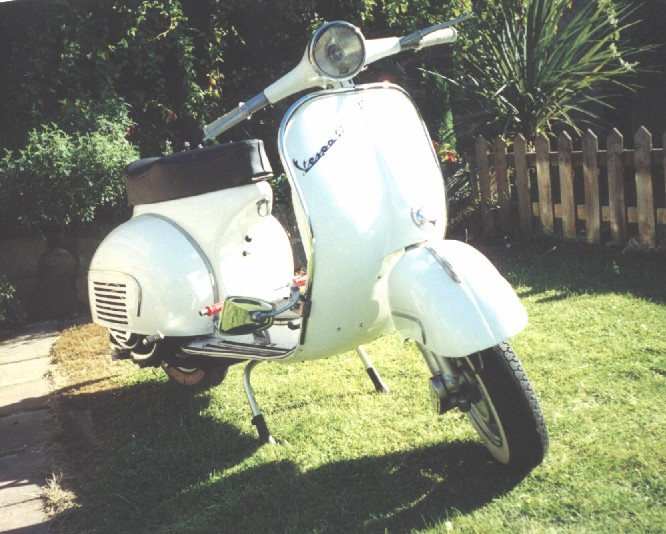 This beautiful GS160 MkII belongs to Sean Kane of Kildare, Ireland...he has owned it since 1981...it has 79,000 miles on the clock and is still running well...he is formerly from Essex and was a member of the Chorlton Wheelies SC...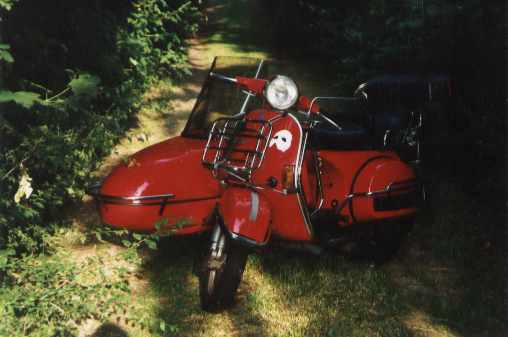 This beauty belongs to a guy that goes by the name of Marcel Werner...he is a resident of Germany...although we have been in the same place at the same time (Euro Vespa 98) we have never met face to face...as you know...I'm a sucker for a sidecar...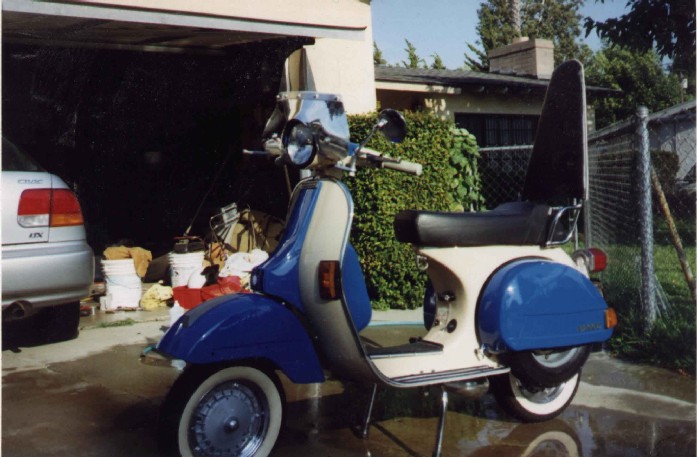 Another beautiful example from the States...this one belongs to Vespaman himself...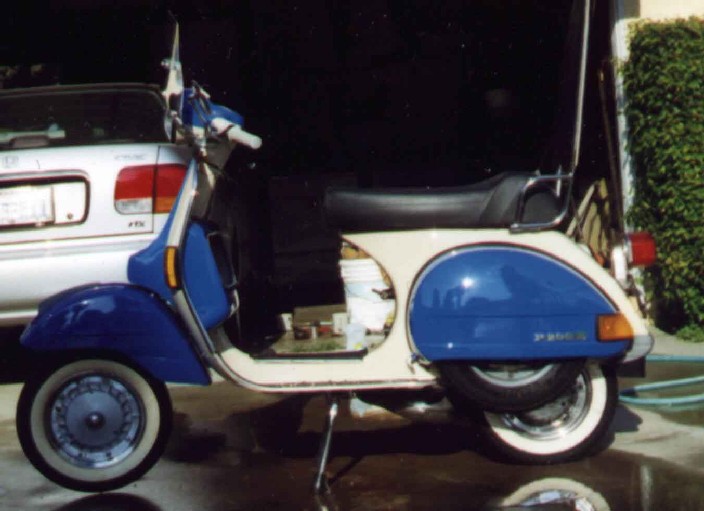 Has it been raining???...no...I fancy this is his pride and joy and it has just had a couple of hours under the shower...a lot of wax...and tons of elbow grease...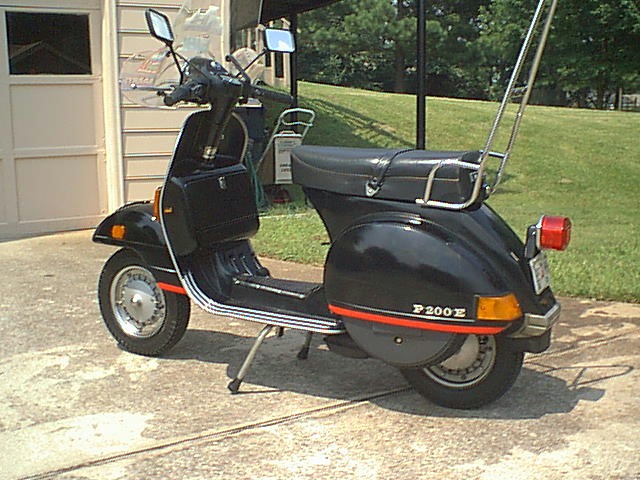 This beautiful PX resides in Roswell Georgia USA...it is owned by a veteran scooterist who goes by the name of Barry Erdvig...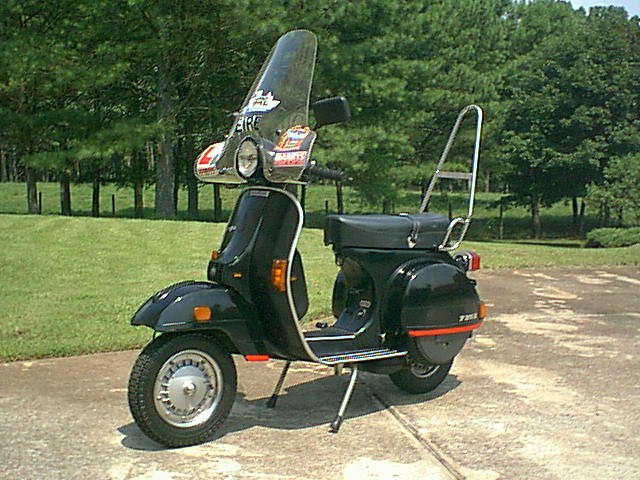 Why is it that the sun shines everywhere on this planet except the UK!!..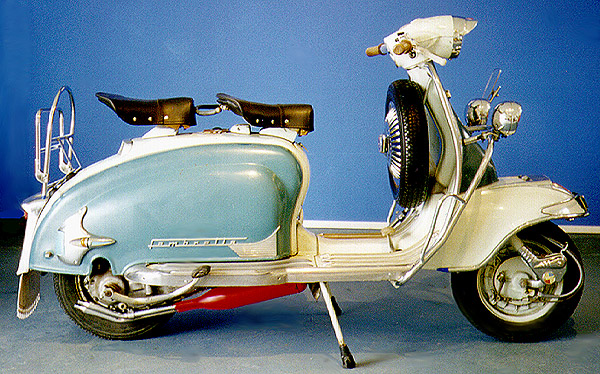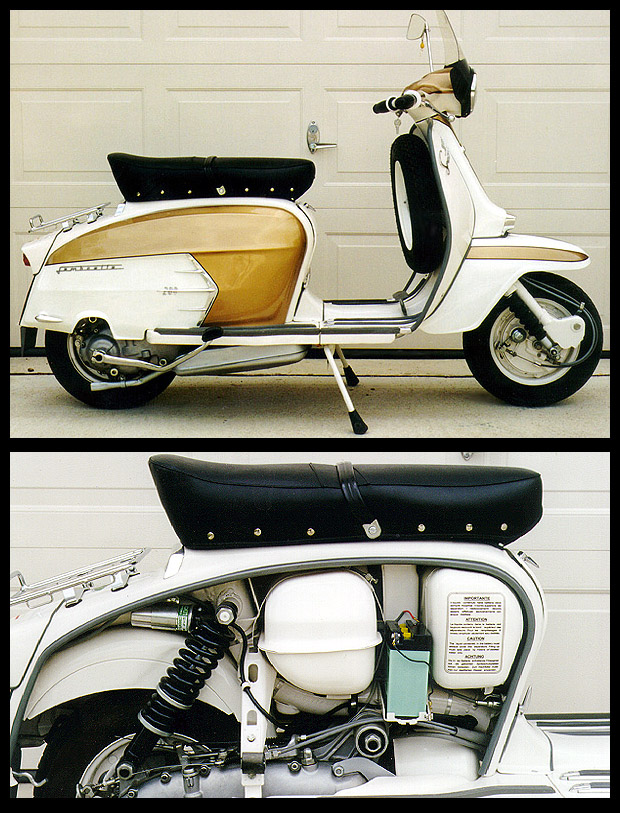 These two gems belong to Richard Guile...an expat now living in Texas...originally from Castleford nr. Leeds he says that there is a thriving scooter scene in Texas...the series two is totally un-restored...the SX on the other hand...well...what a beauty...whatever was spent on it was well worth it...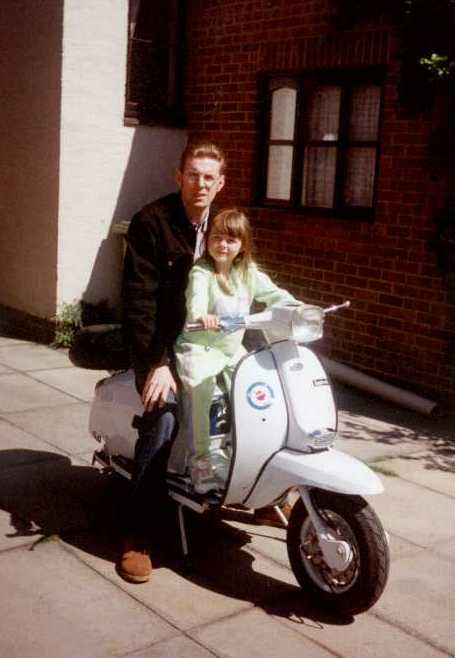 This beauty belongs to Geoff Sexton...he is a member of "Old Mods Conned SC" in Newcastle...a very rich man...he can afford a PC and a Lammy...there must be gold paving the streets of the NE...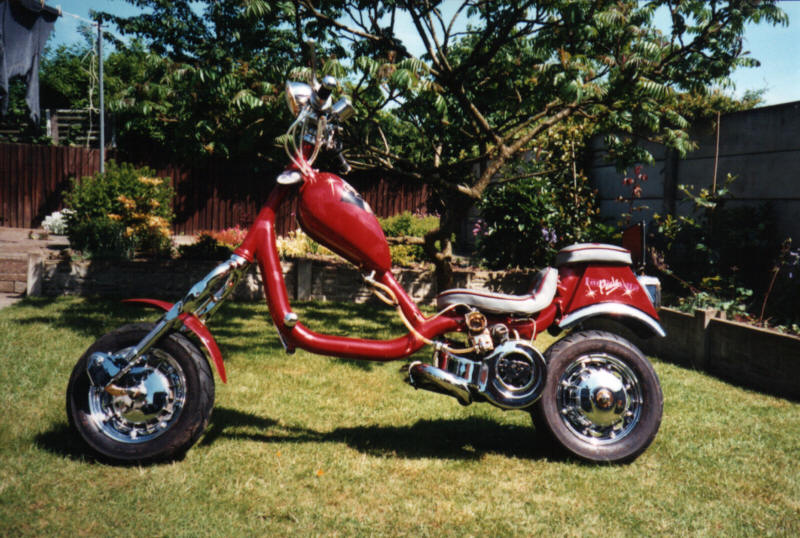 I could have gone round and took these photo's myself...they belong to a young lady by the name of Paula...Paula lives two streets from me...but in his infinite wisdom Paula's Husband Colin decided to mail them to me...massive pictures...took ages to download...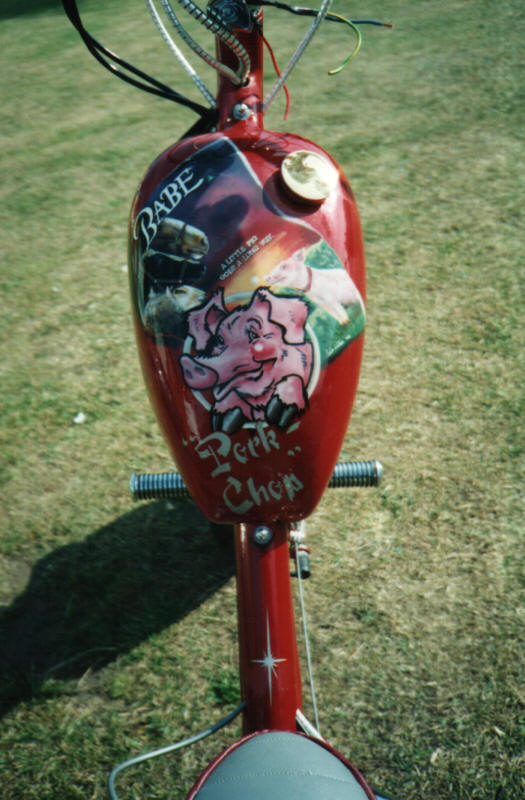 Colin's a bit of an artist...he is responsible for the sidepanel's on Bec's T5 and all the artwork and engraving on this little beauty...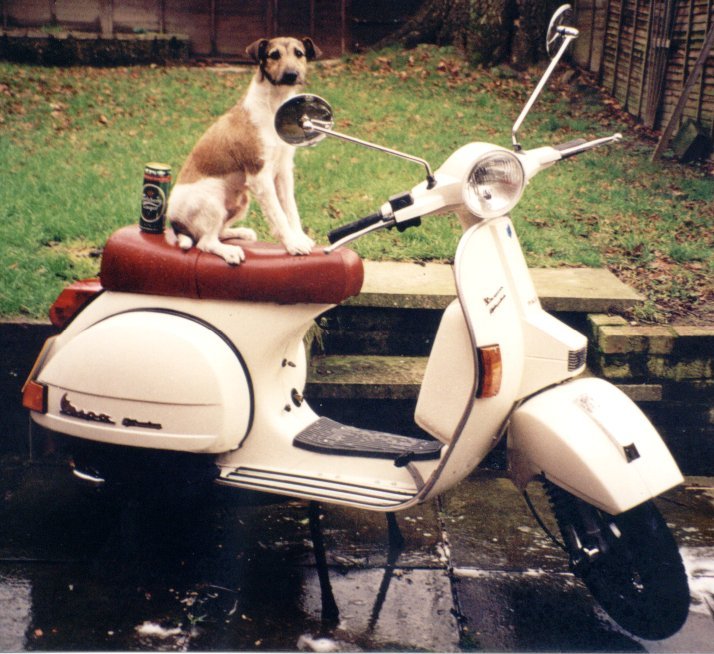 I just love T5's...as is the case with many Vespa models...but this is the final T5...the Millennium...it belongs to a guy called Justin...the dog is just a pillion...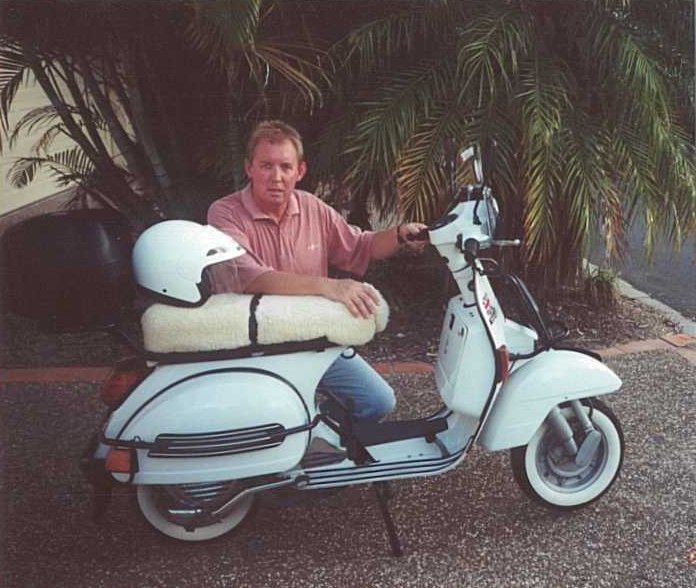 This belongs to a guy from down under who calls himself Minnekeer...I love white scooters...makes them look much bigger than they really are...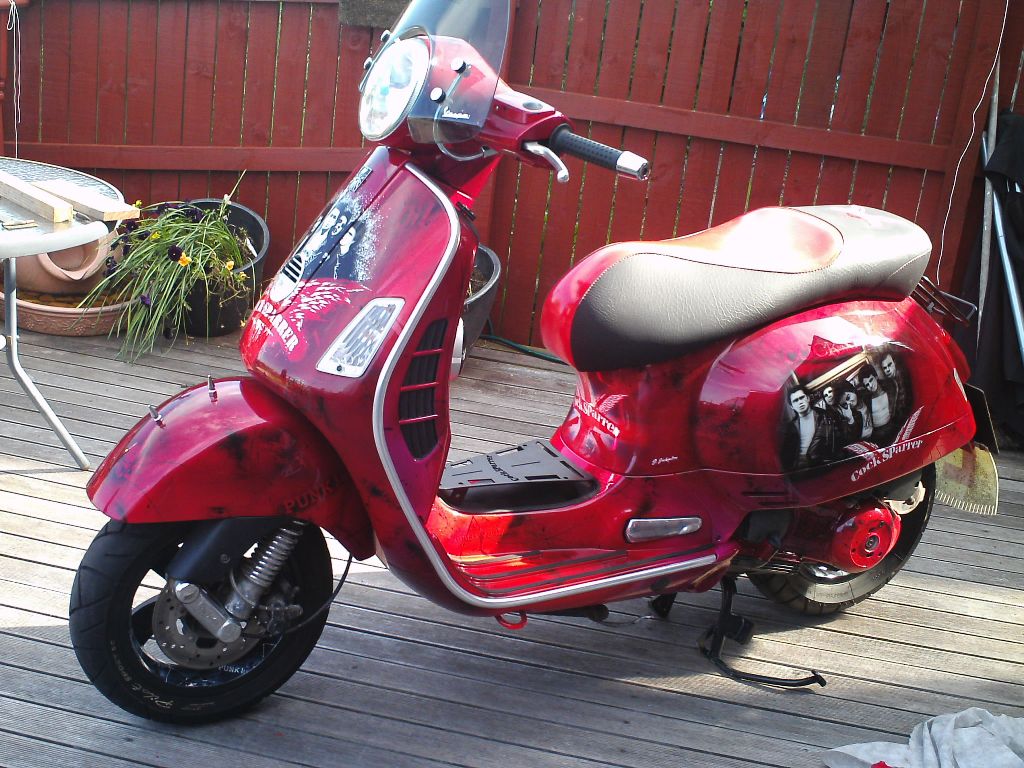 it's been a long long time since I added anything to this page but I think this is well worth a little bit of band width...this belongs to a guy who calls himself Hilly...