I fetched this from Margate for Jack...about as good as you want for a first scooter when he reaches 17...ran well for the first 50 miles or so...60-65mph...then a couple of piston lock ups...I've got the engine out of it at the moment doing a complete rebuild...on close inspection it would appear that the autolube was blocked...the mixture screw was also caked in crap...doesn't matter I'm putting it back together with all new bits...it should run like a dream...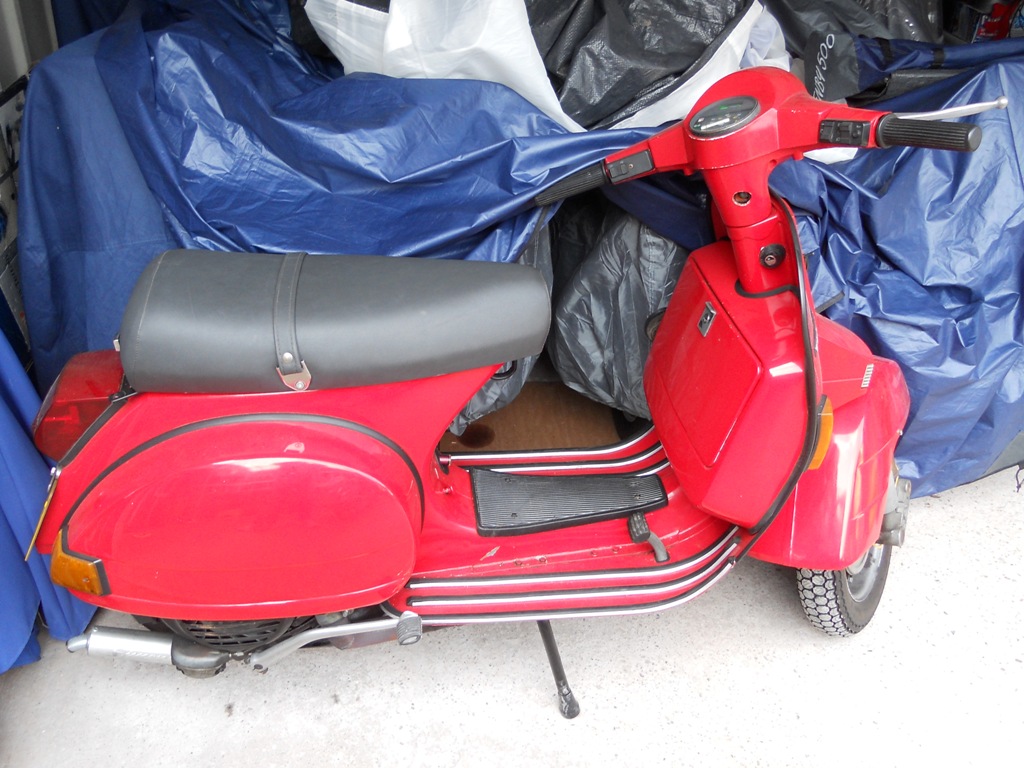 that seat is one of my spare seats...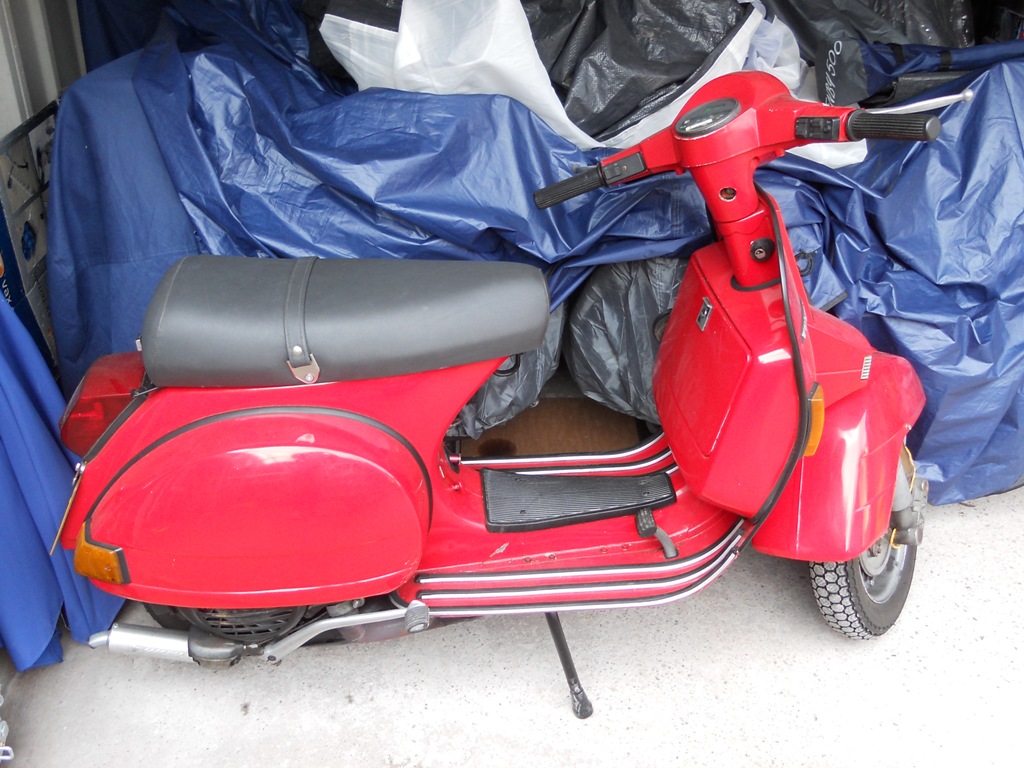 still a long way to go to get it safe for Jack to ride...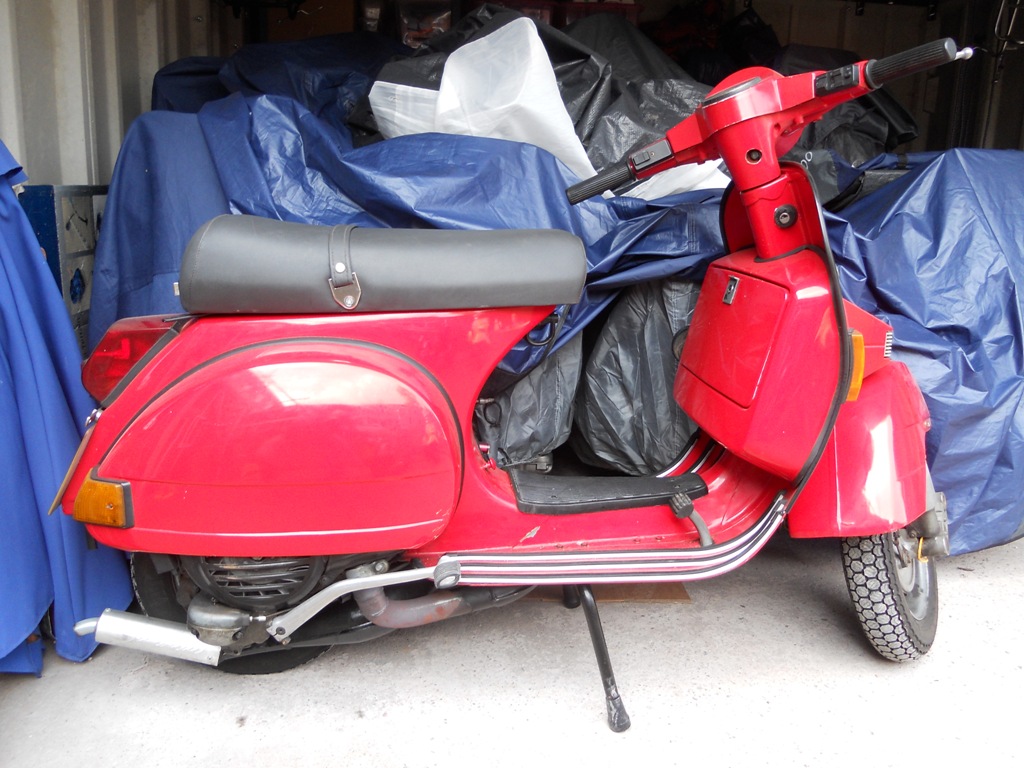 Simonini exhaust has to go...just good for making lot's of noise!!..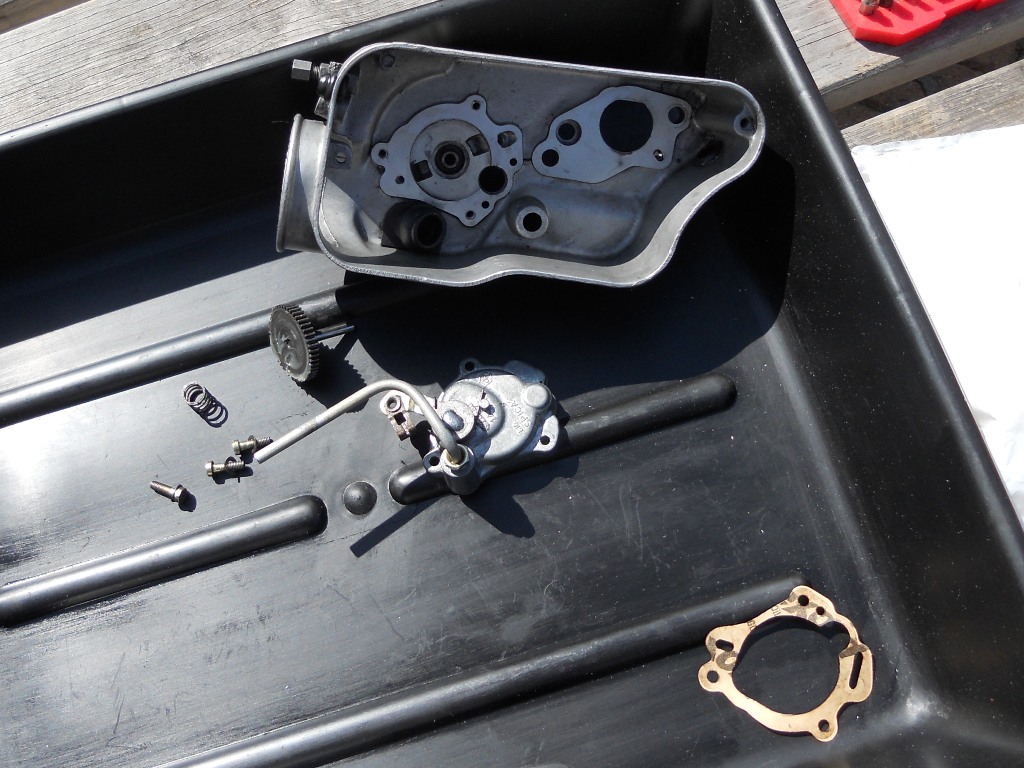 first thing I sorted was that blocked autolube...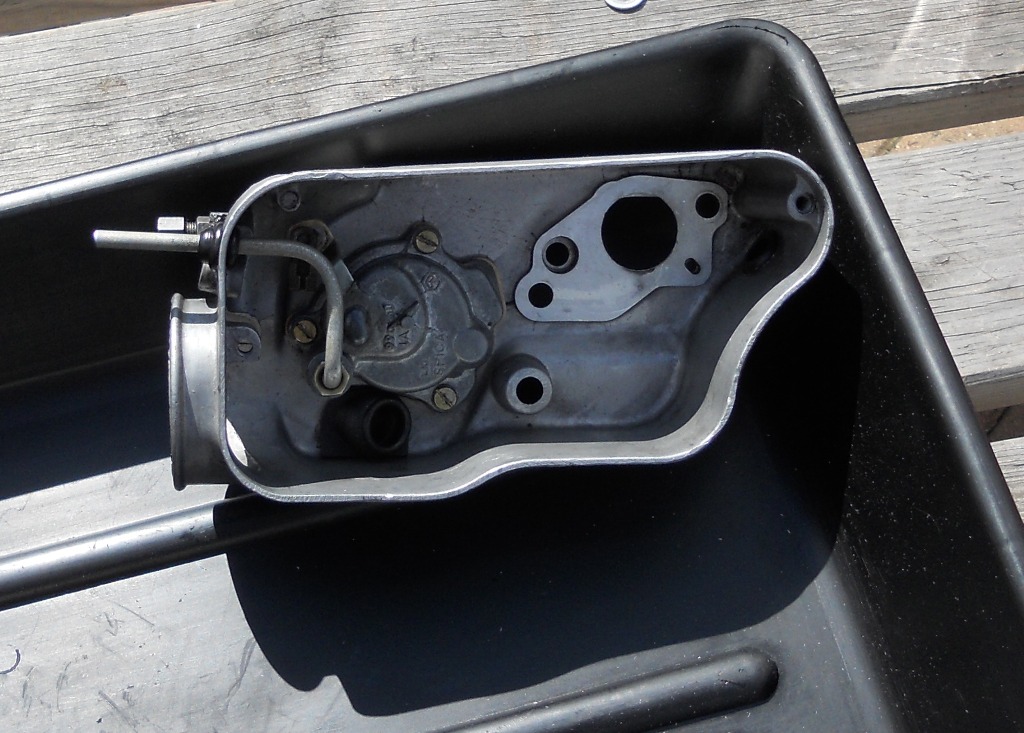 I wish I would have taken a photo before I cleaned it...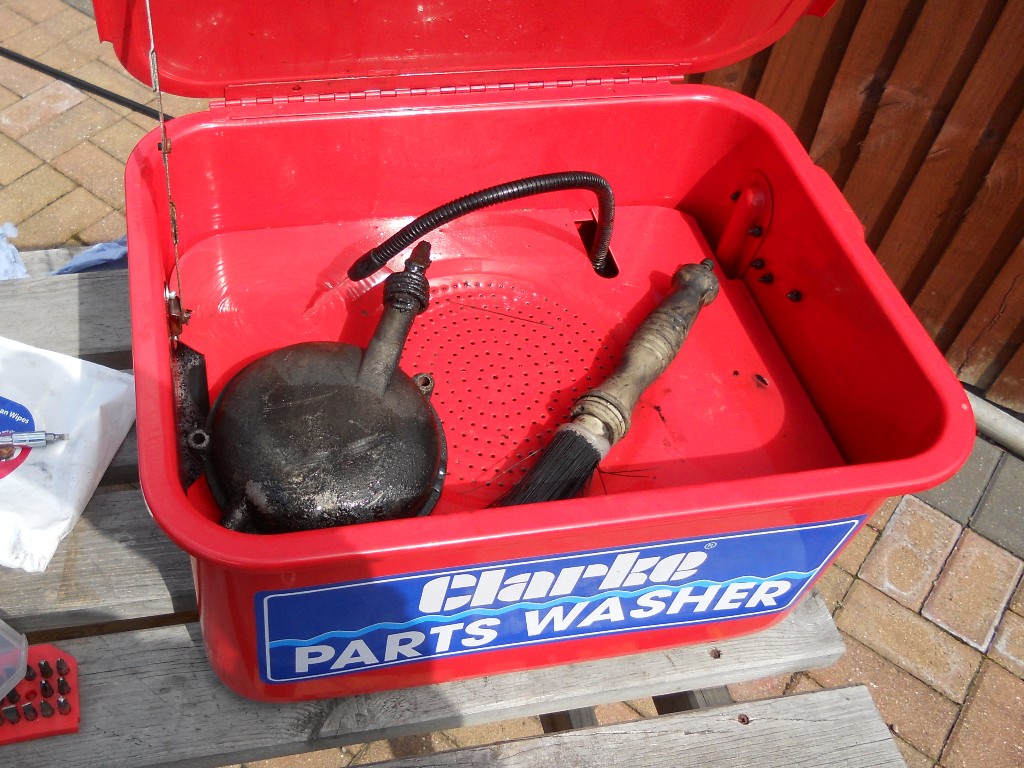 this is a tool that no discerning scooterist could do without...I don't know how I managed without it for almost thirty years...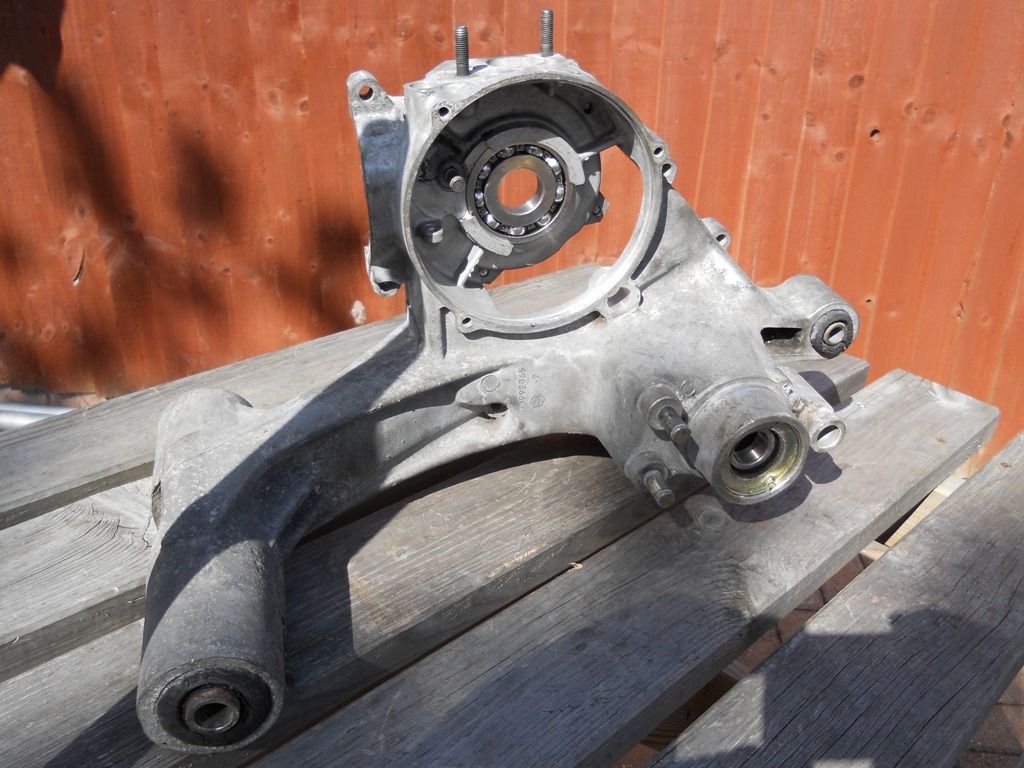 a nice clean engine case to start with...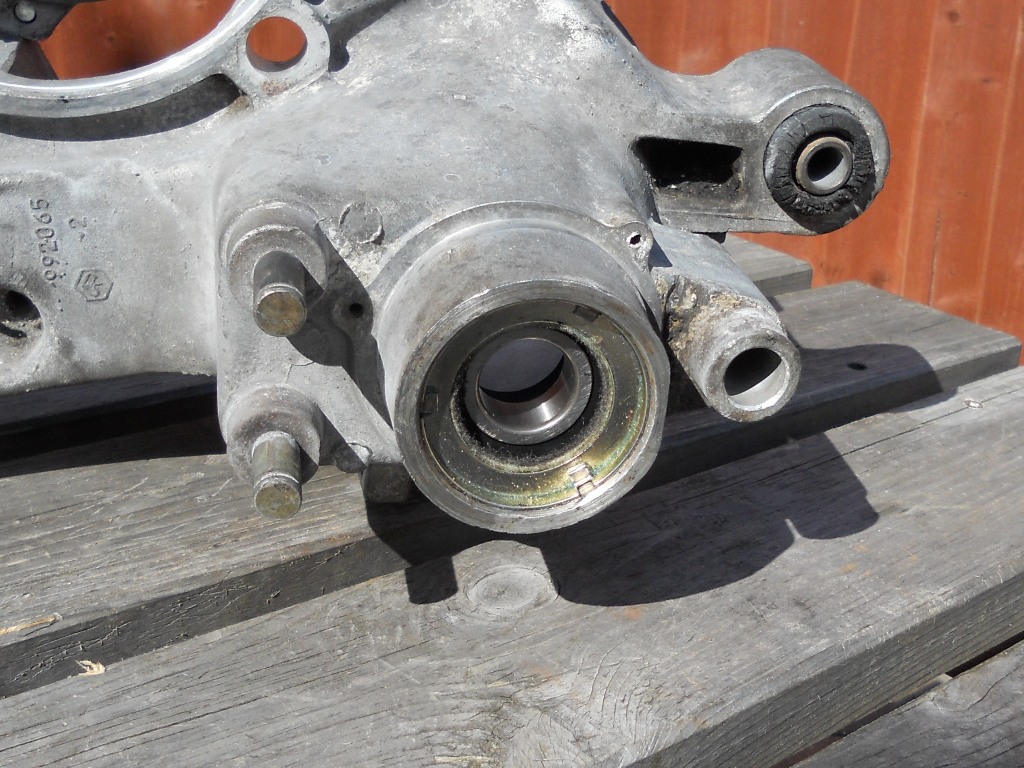 new driveshaft bearing and dust plate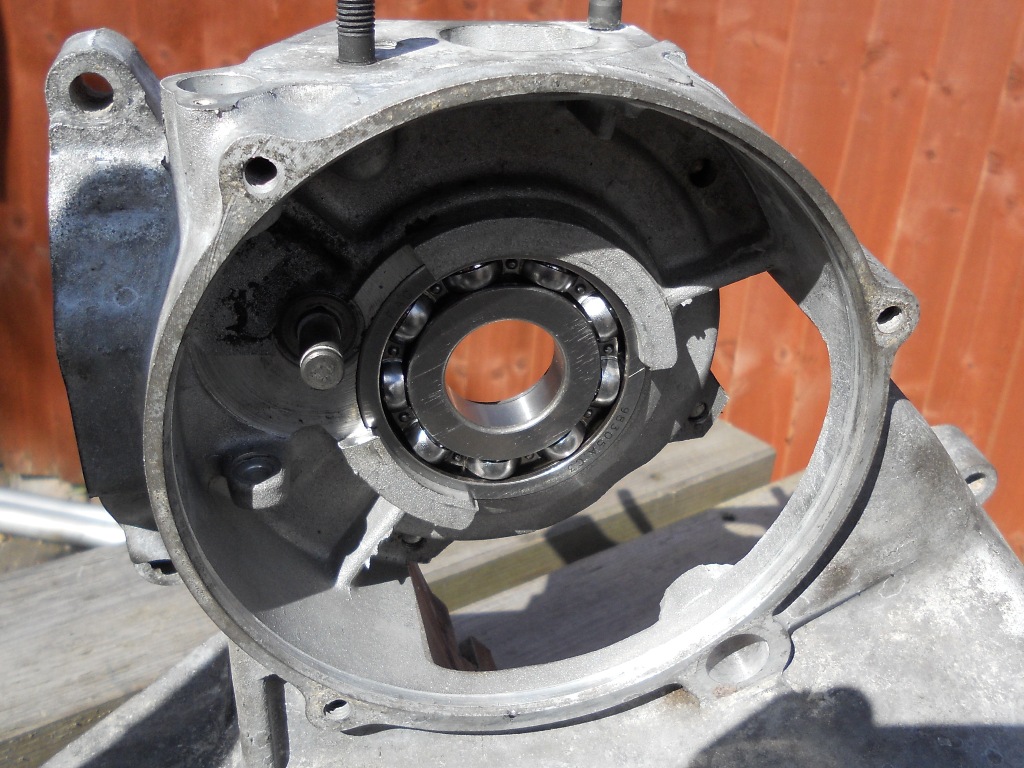 new main bearing...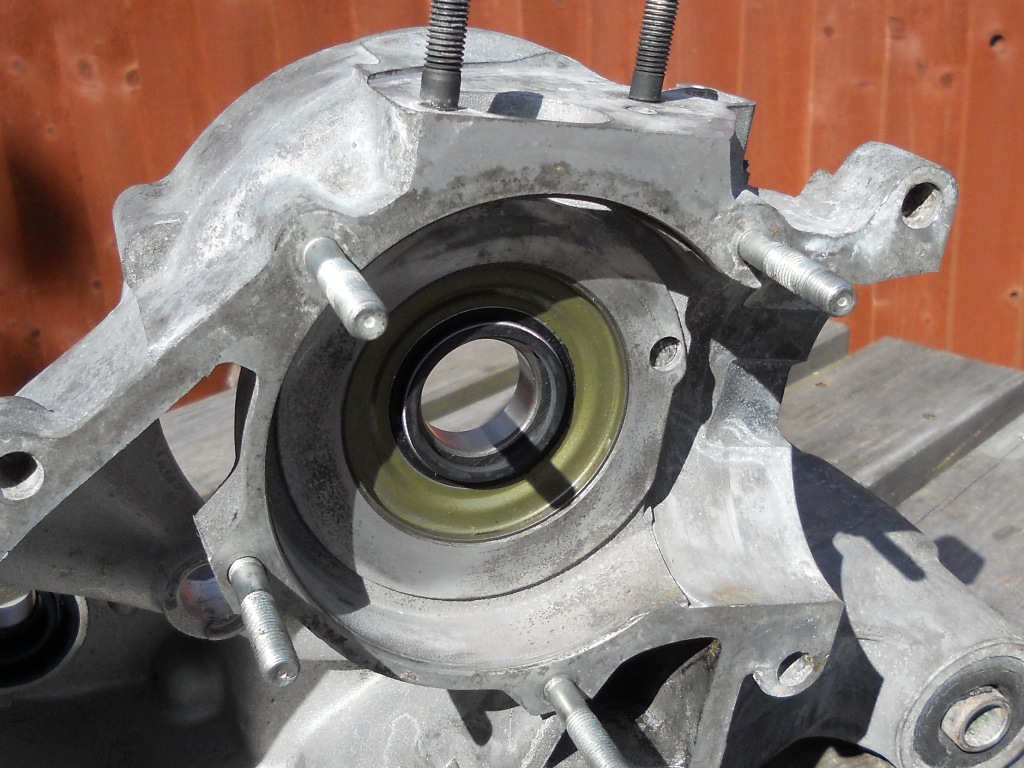 new clutch side seal...a big thanks to Ashley from Gran Sport in Brum for using their special tool to insert it...diamond geezer...as all who work there are...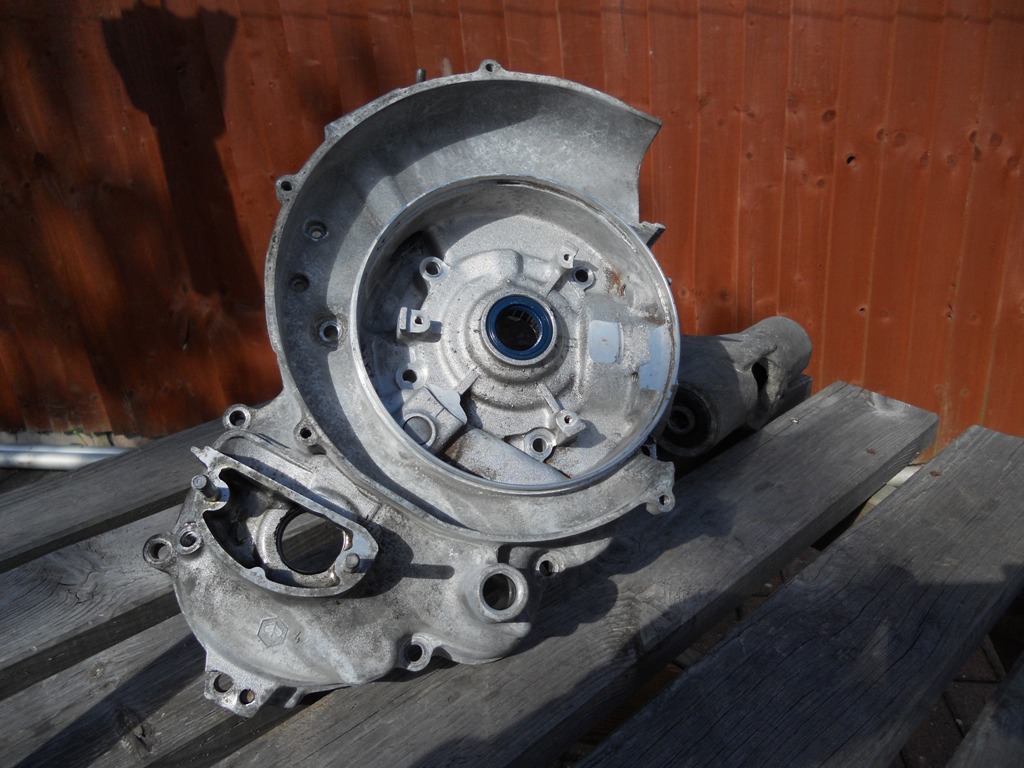 this half just as clean...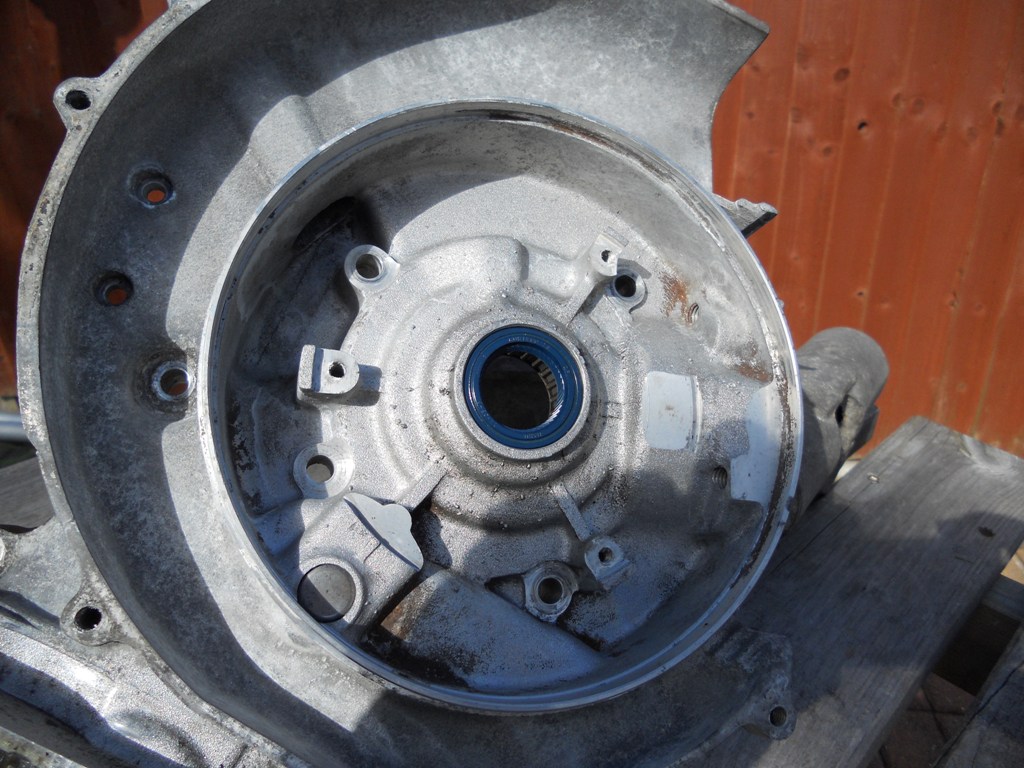 new flywheel side seal...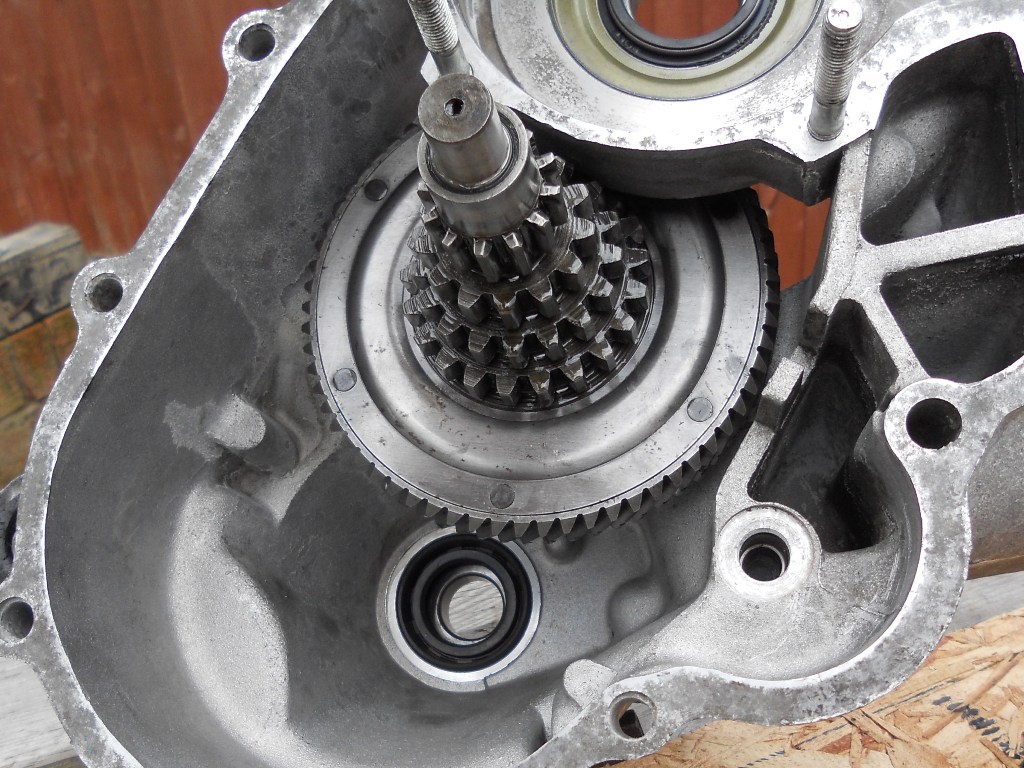 input shaft installed...new driveshaft seal too...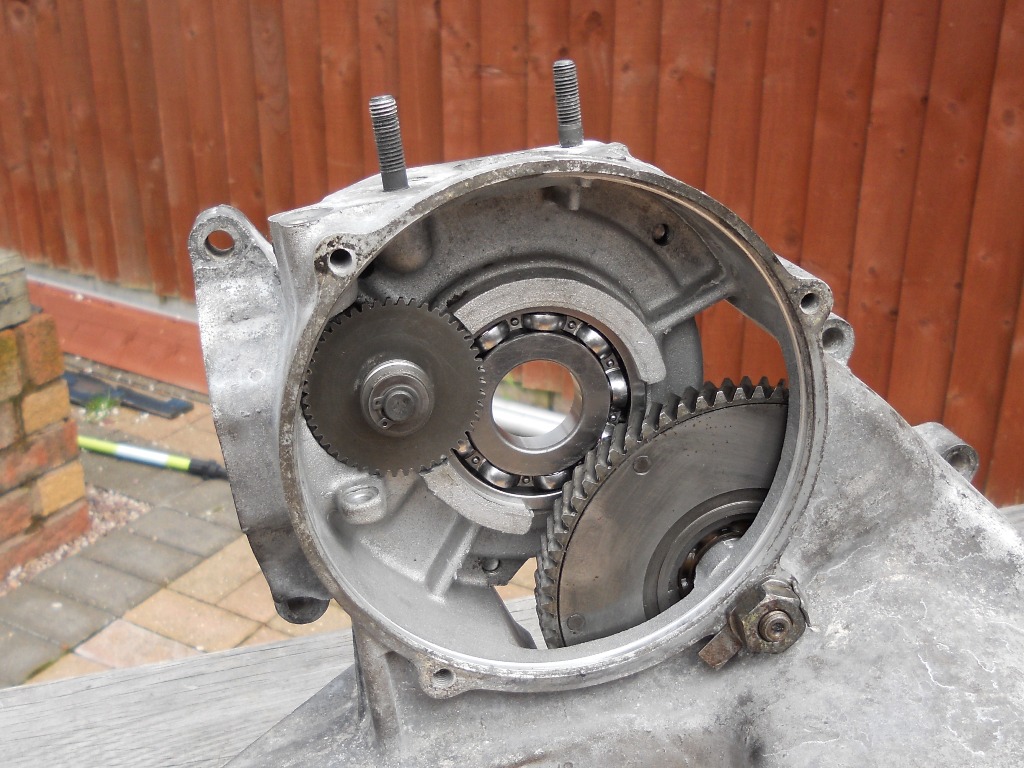 autolube cog fitted...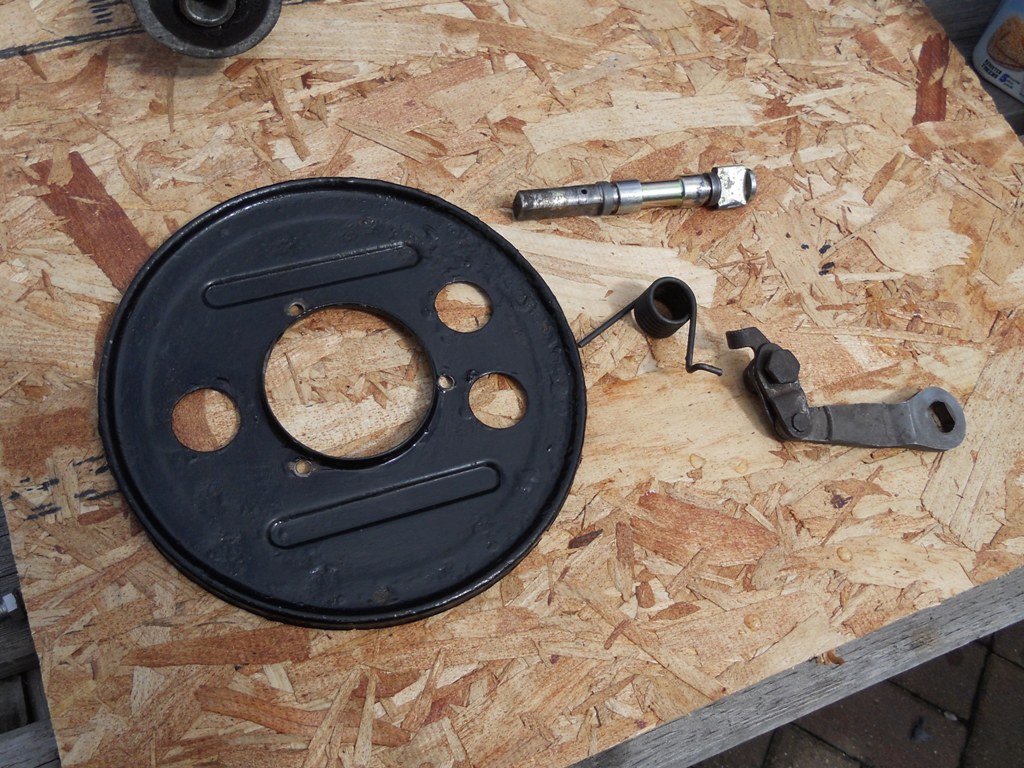 brake parts all clean...don't panic I have fitted the "O" rings to the shaft...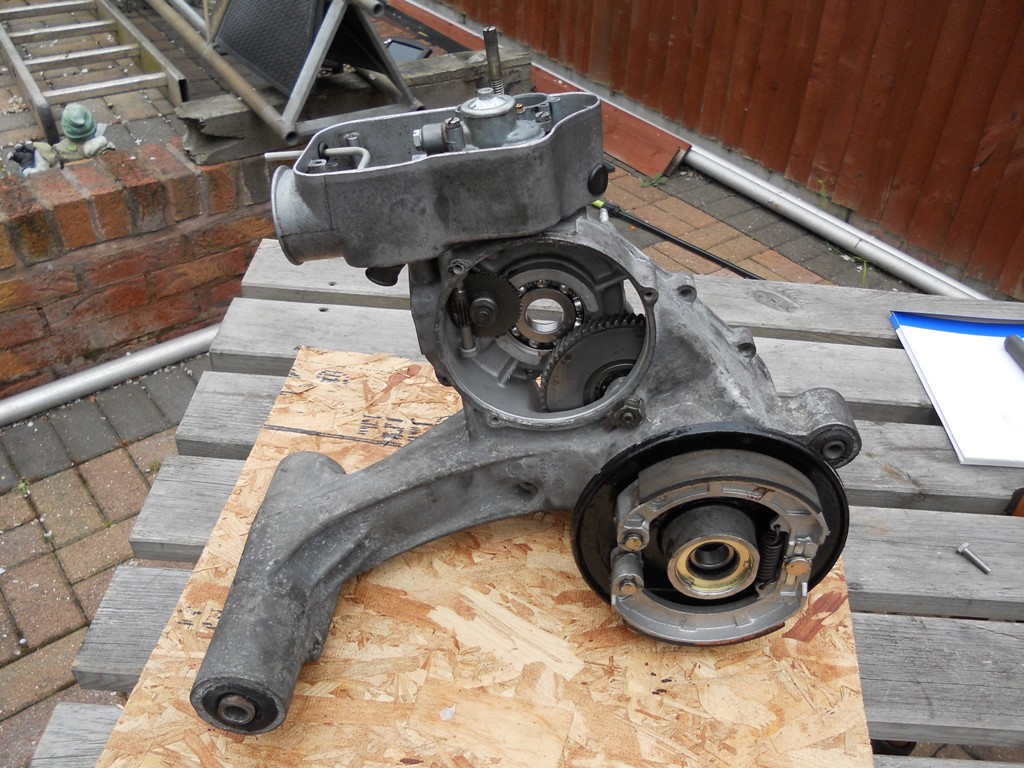 oil pump drive...all brake components (no circlips on the brakes when I stripped it...obviously serviced by a cowboy at some time)...carb bowl and carb all fitted...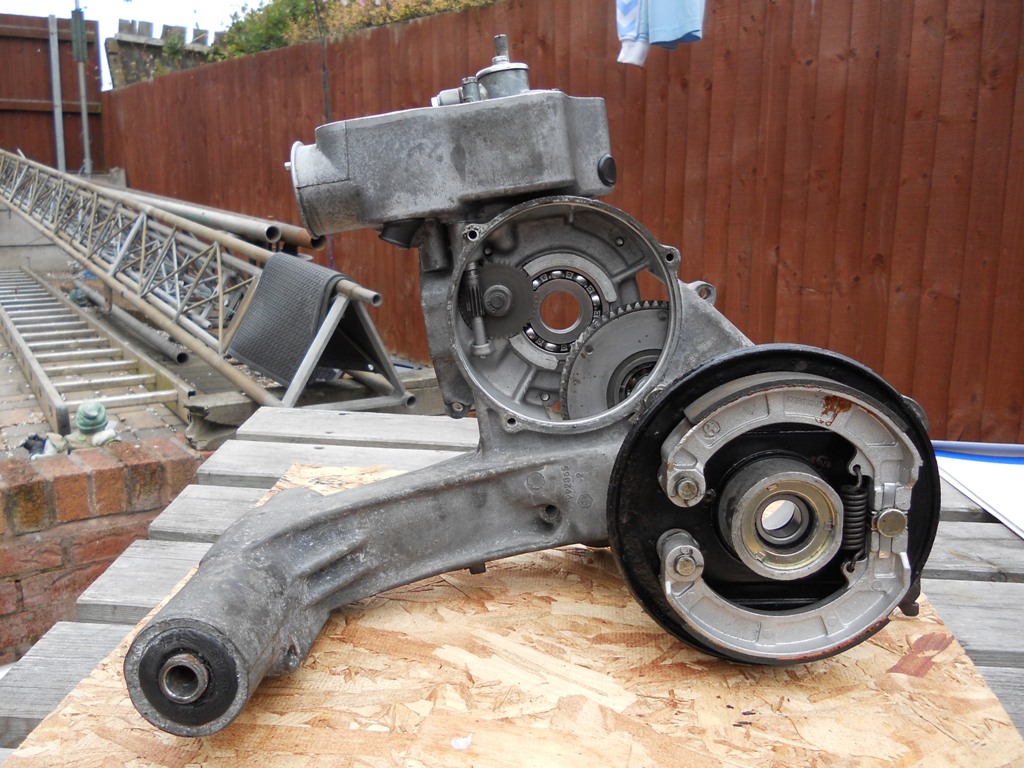 starting to look like an engine now...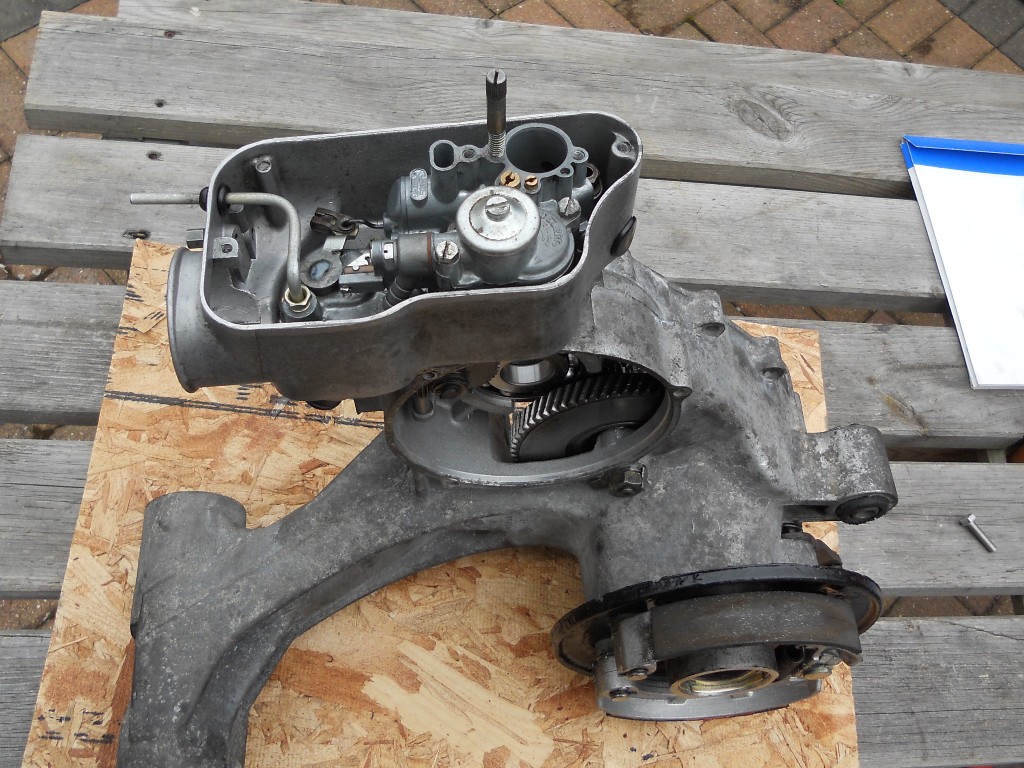 carb stripped and rebuilt with a new gasket set...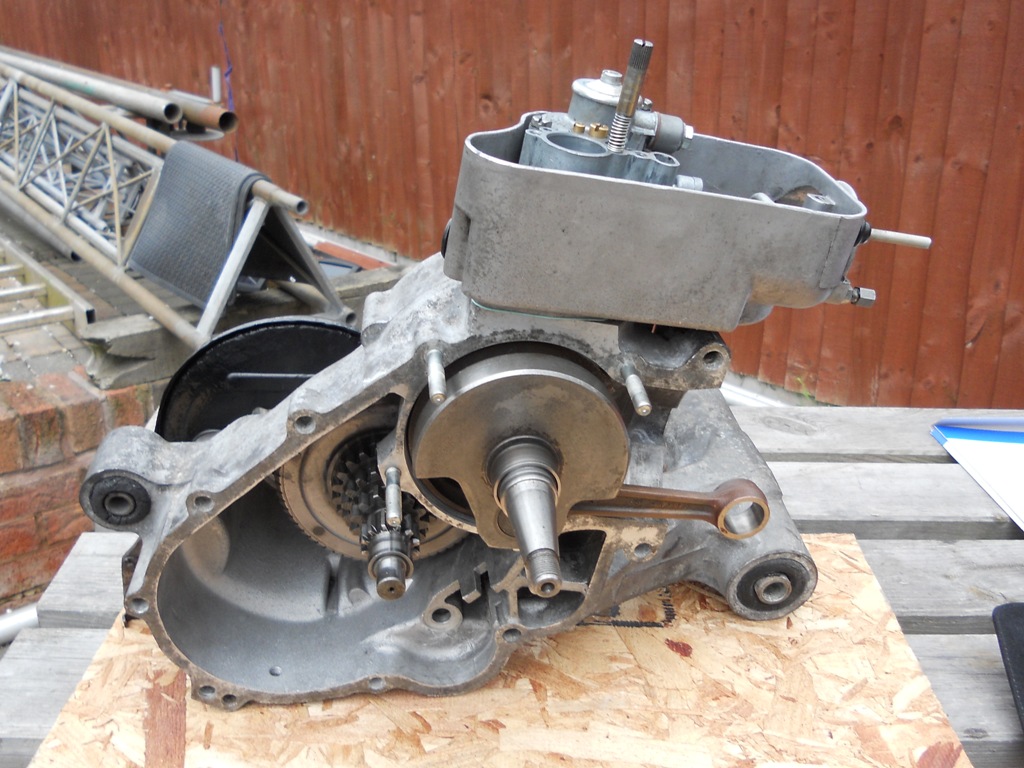 I had to take the carb and carb bowl back off as I forgot to put the top crankcase bolt in (something you don't have to worry about on the pre autolube model)...crank installed too...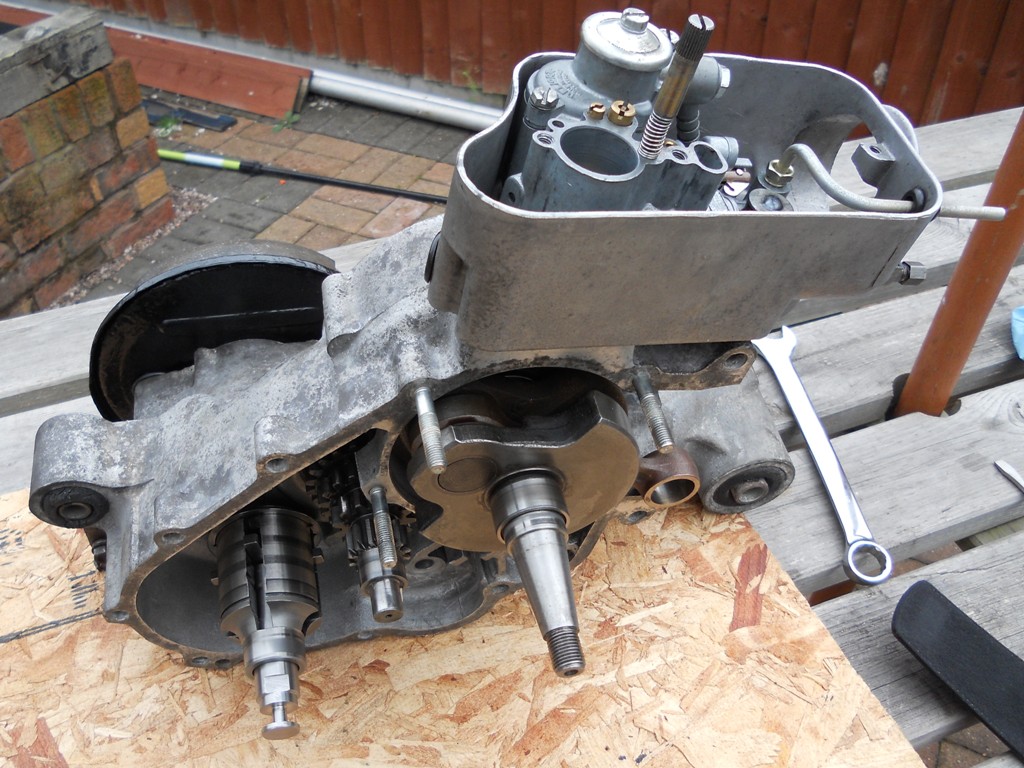 new gear selector...new cruciform...driveshaft fitted...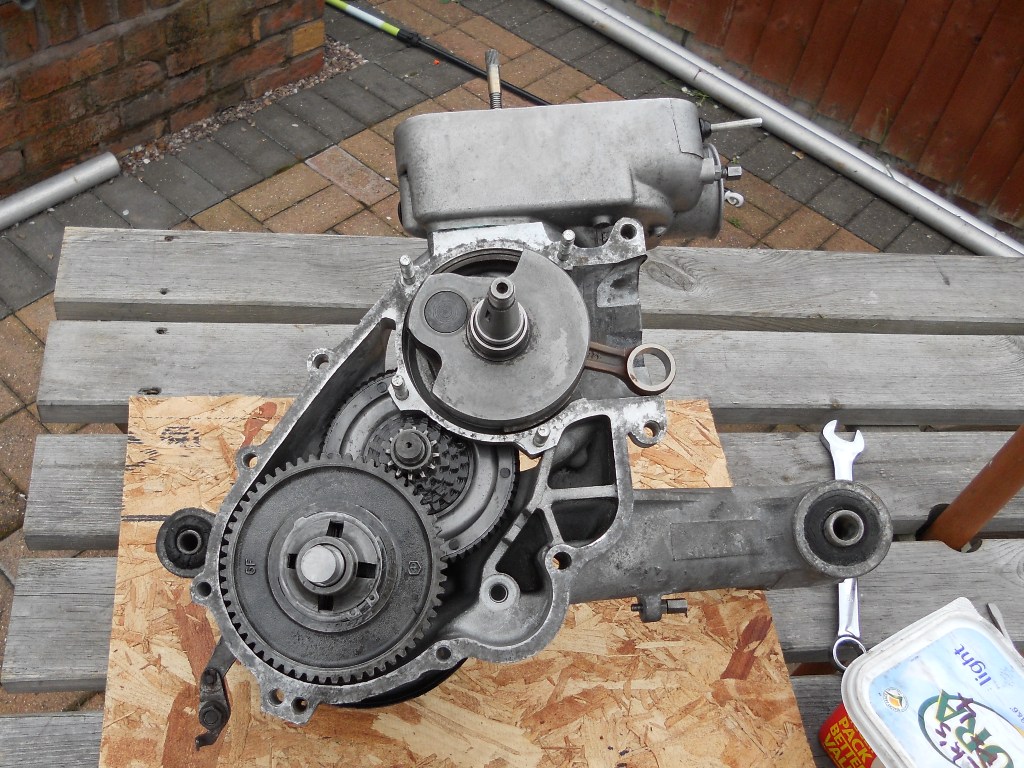 gears all installed...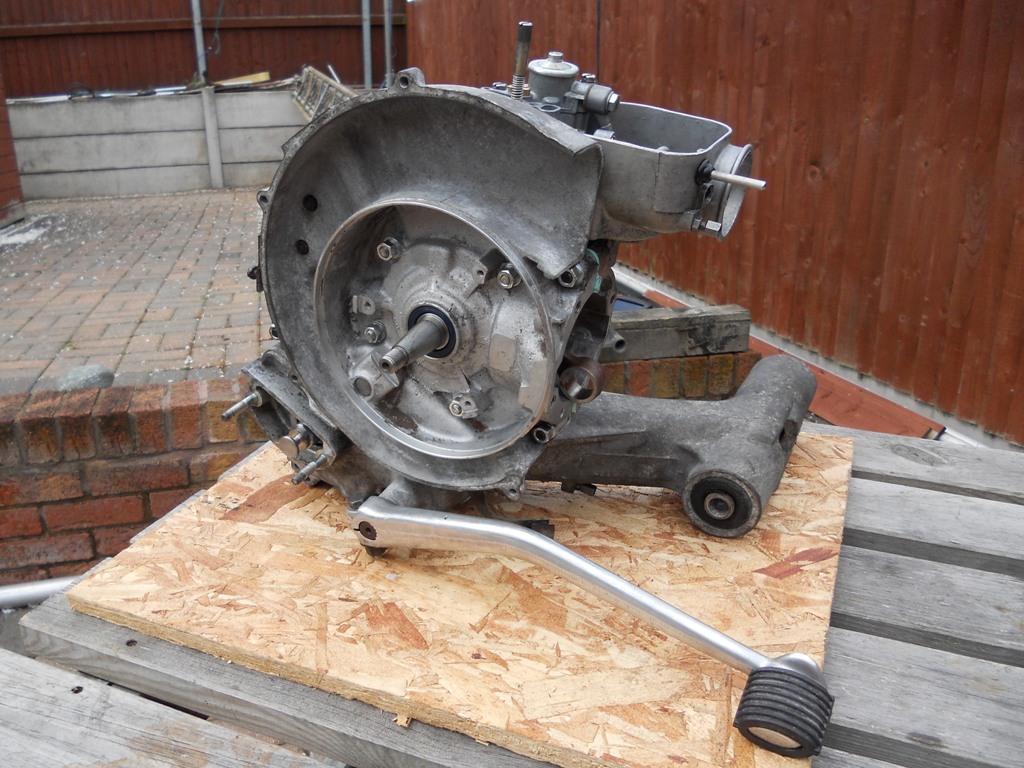 two engine halves mated together and bolted up...all new nuts and washers fitted...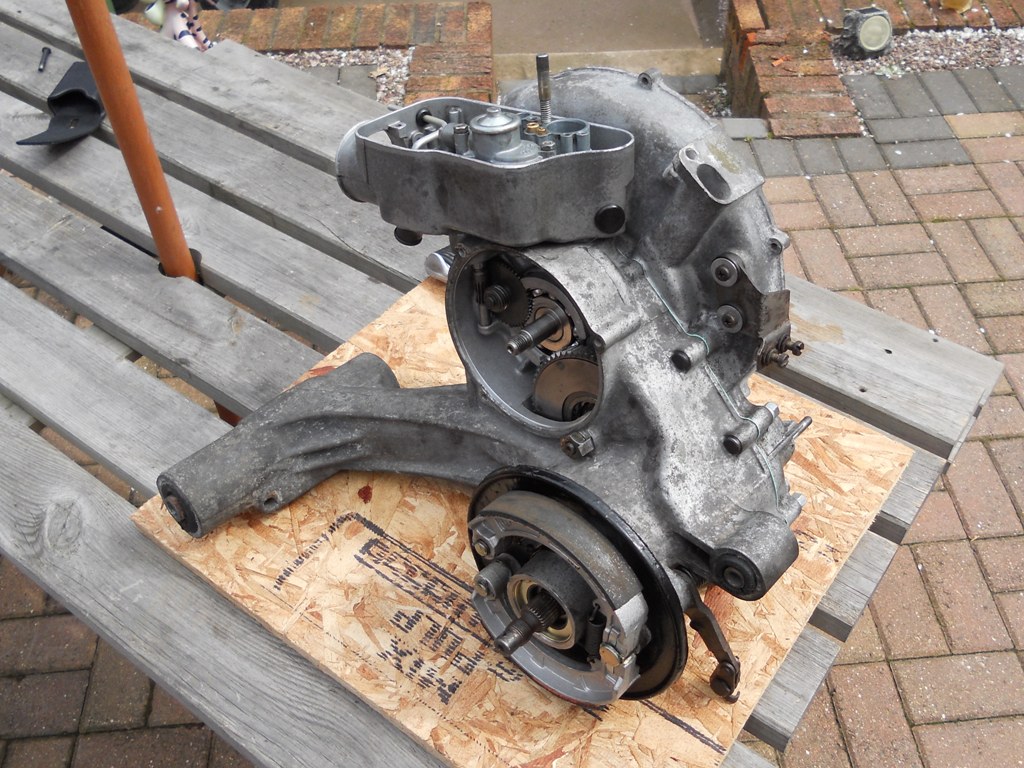 looking good...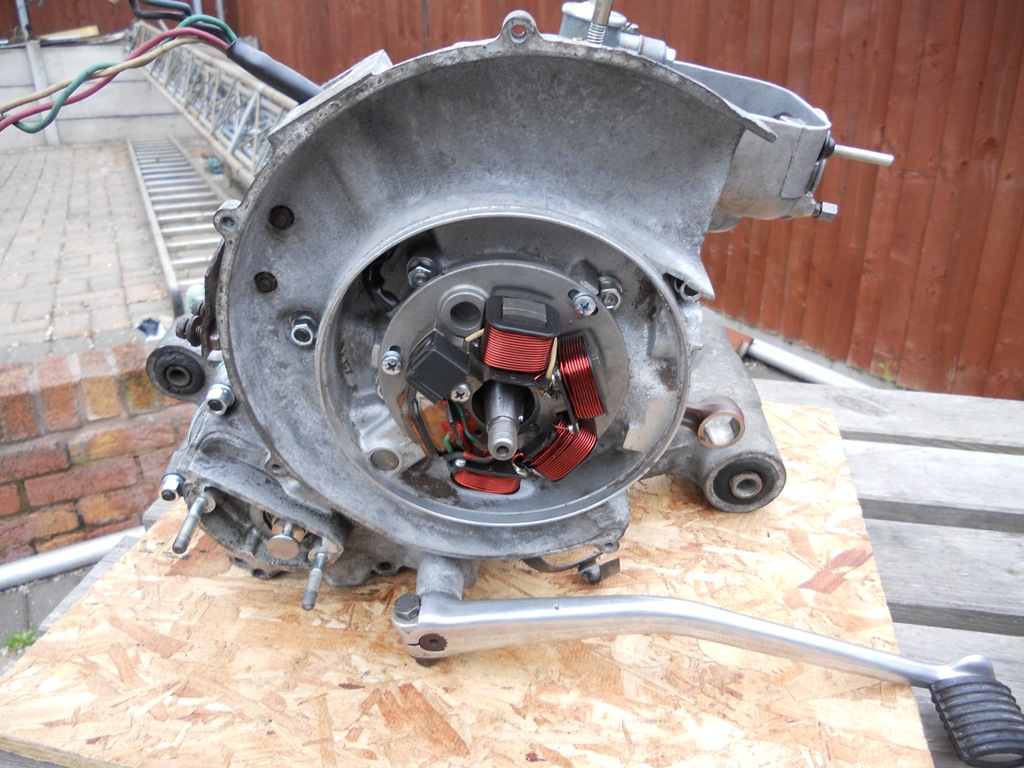 stator plate fitted...had to get new screws and washer as they were all wrong when I stripped it...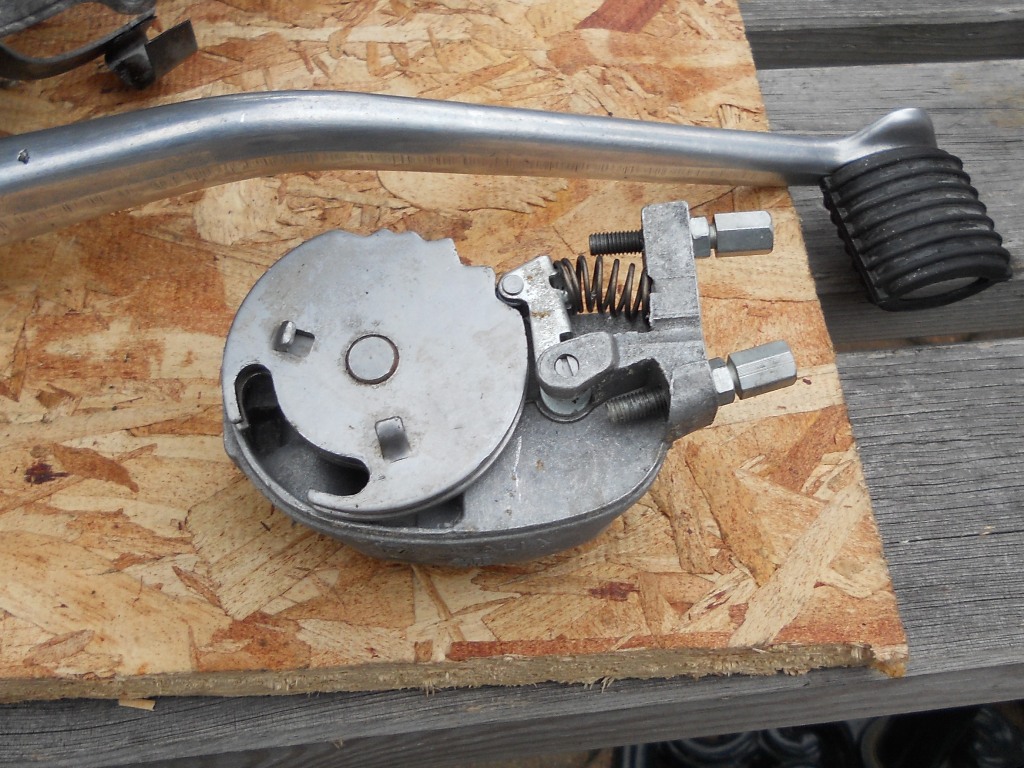 I had to have this cleaned at a friends engine rebuild place...there was way too much grease all over it...don't know what that was about!!..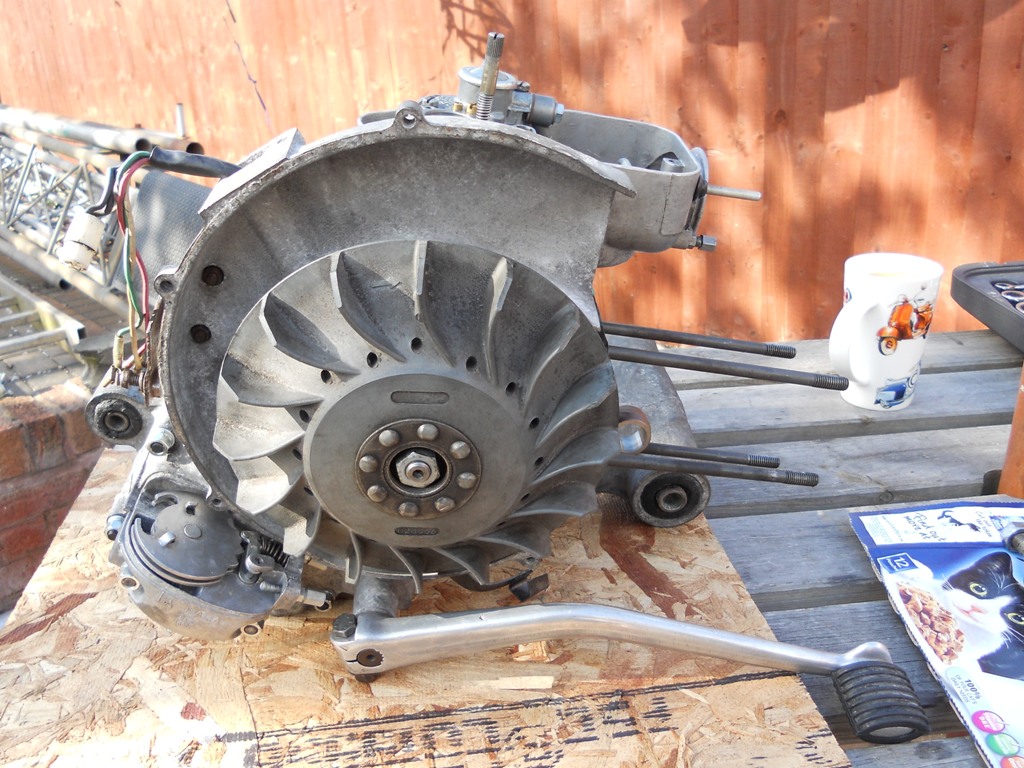 flywheel fitted...barrel studs fitted too...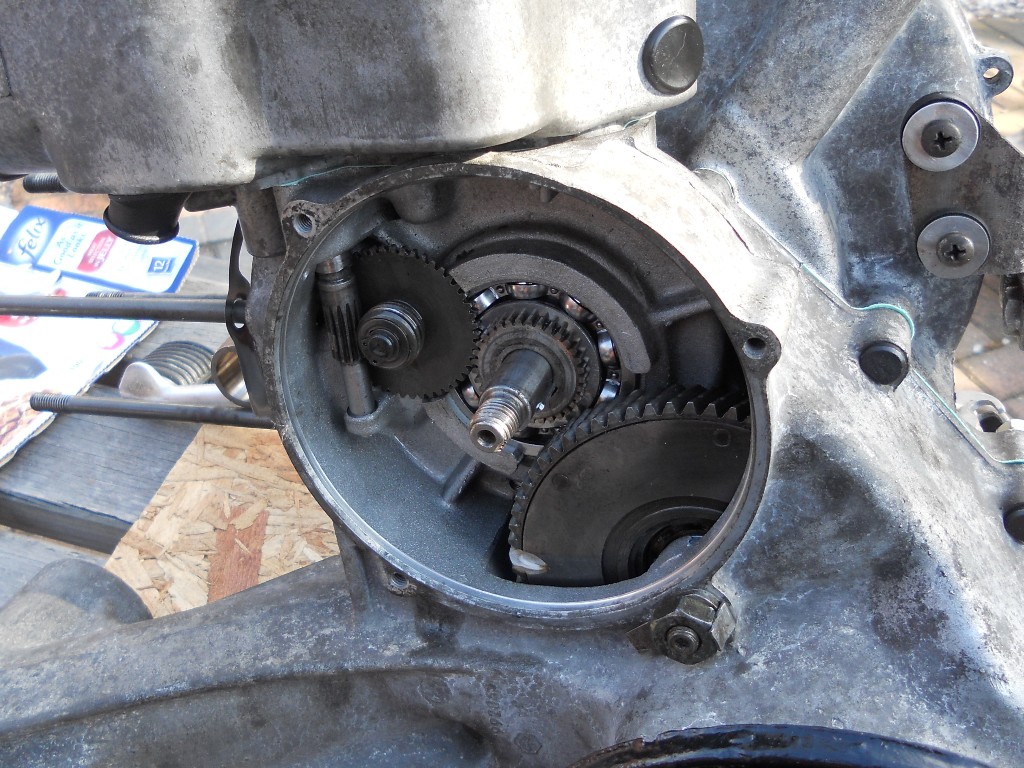 woodruff key and oil pump gear cog fitted...don't worry...I took that flower petal out...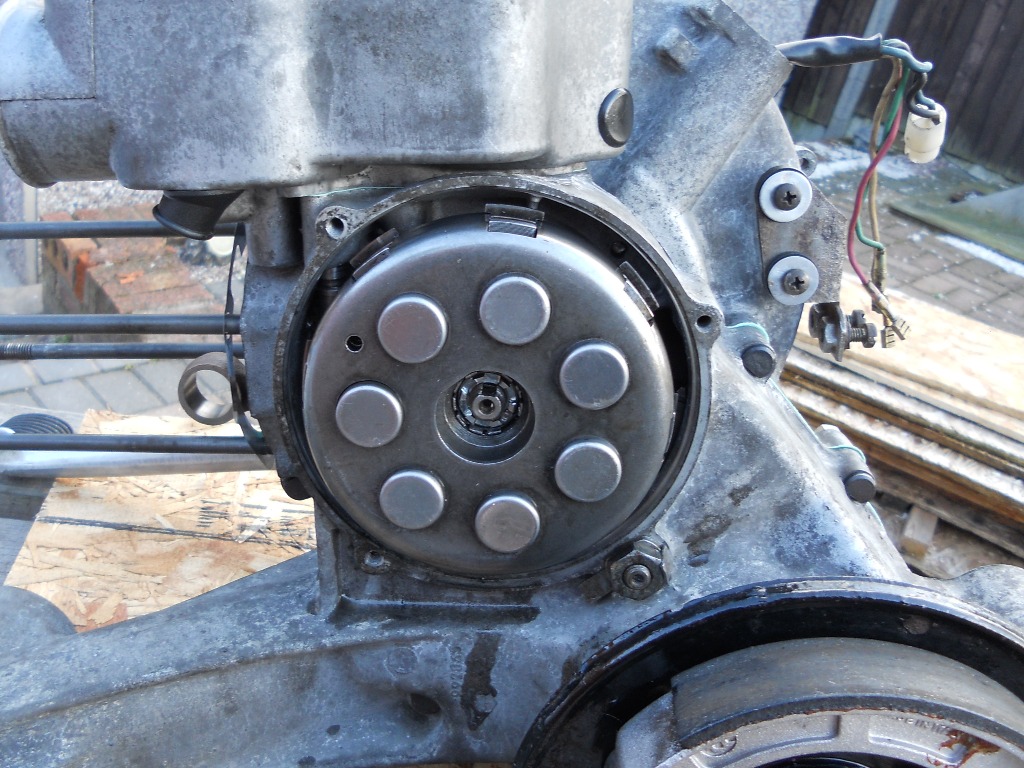 clutch fitted...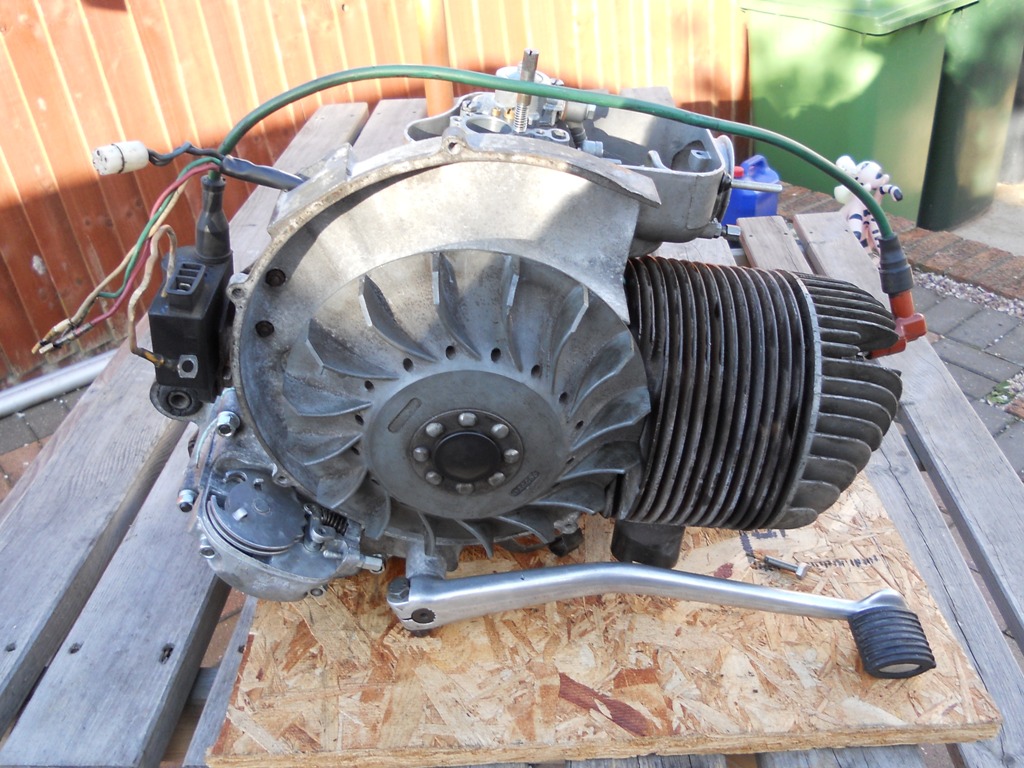 new flywheel nut cover as there wasn't one on when we bought the scooter...
CDI unit back on...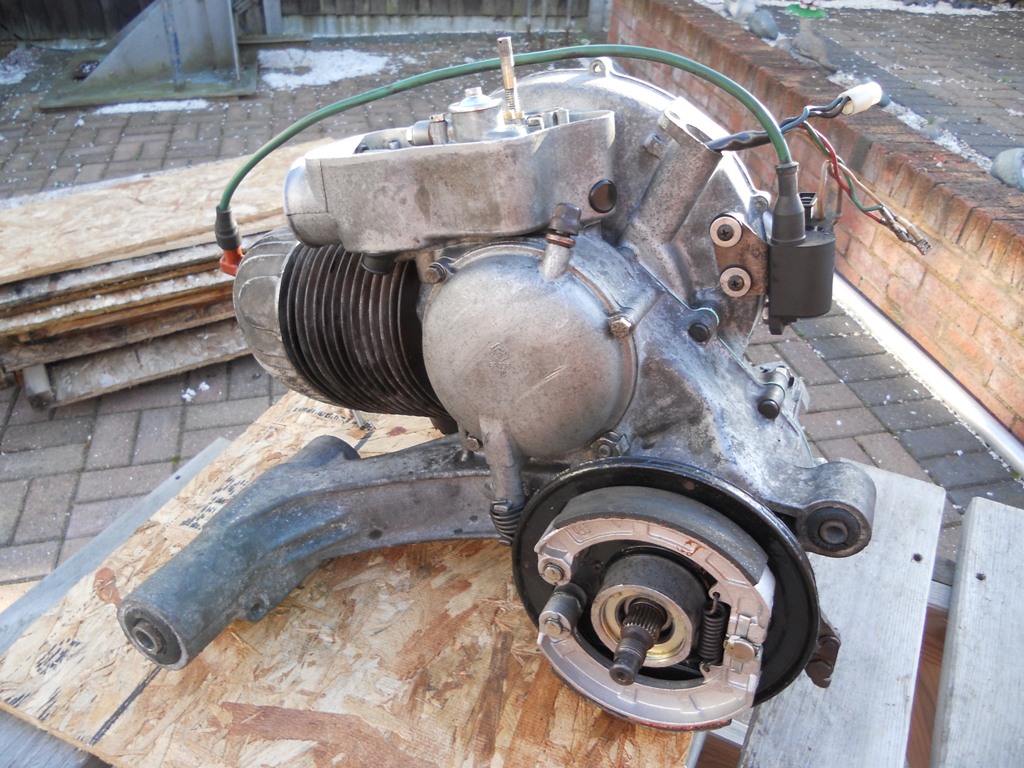 looking even better...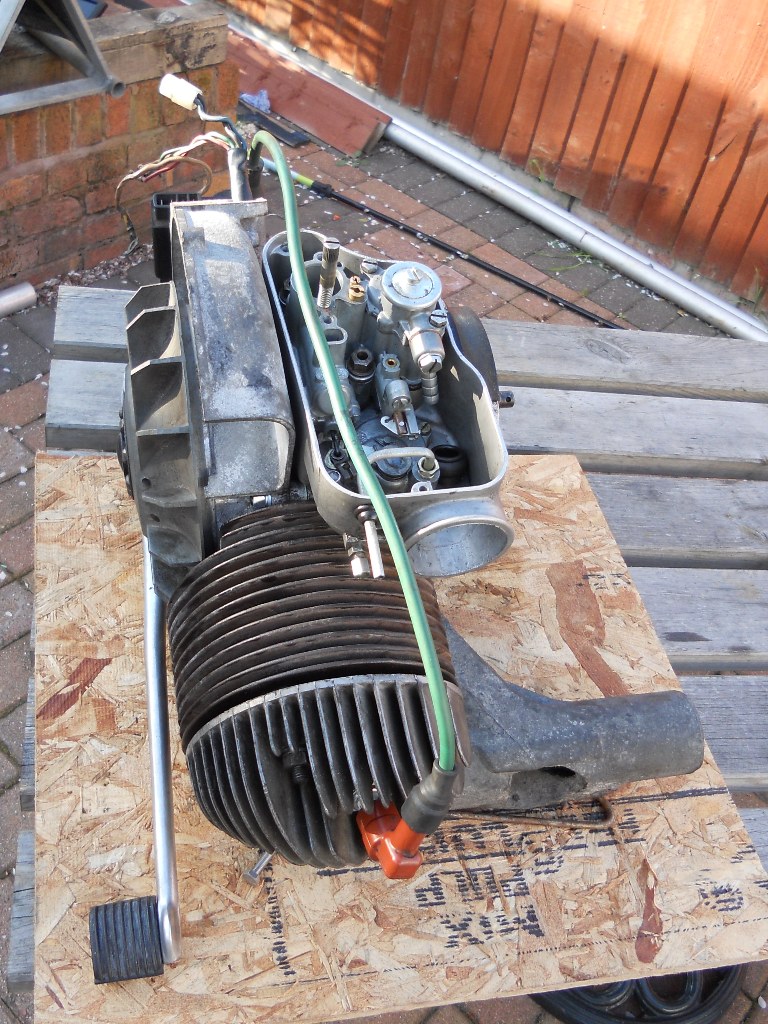 because there were a lot of seize marks on the rings as well as the piston I decided on new piston & rings...I had the barrel honed at a friends engine rebuild place and checked the tolerances...it was ok to use a standard piston...got a new genuine one off eBay for about £40 and postage...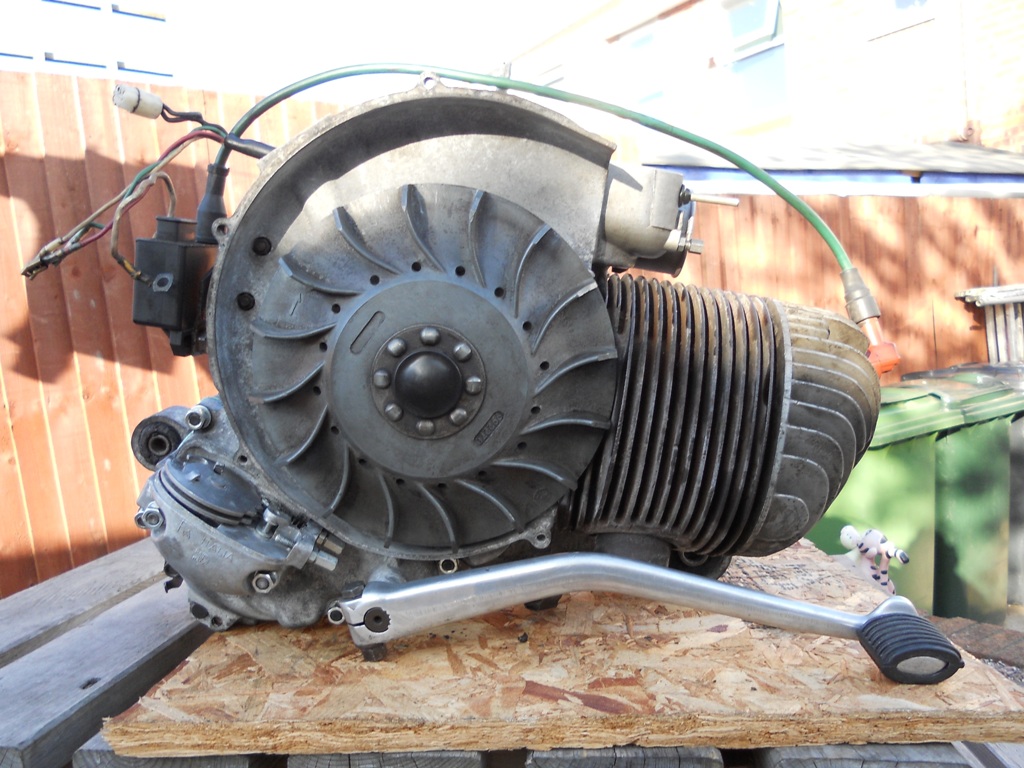 all ready to be fitted in the scooter...and it was...14th May 2012 the engine is running sweet...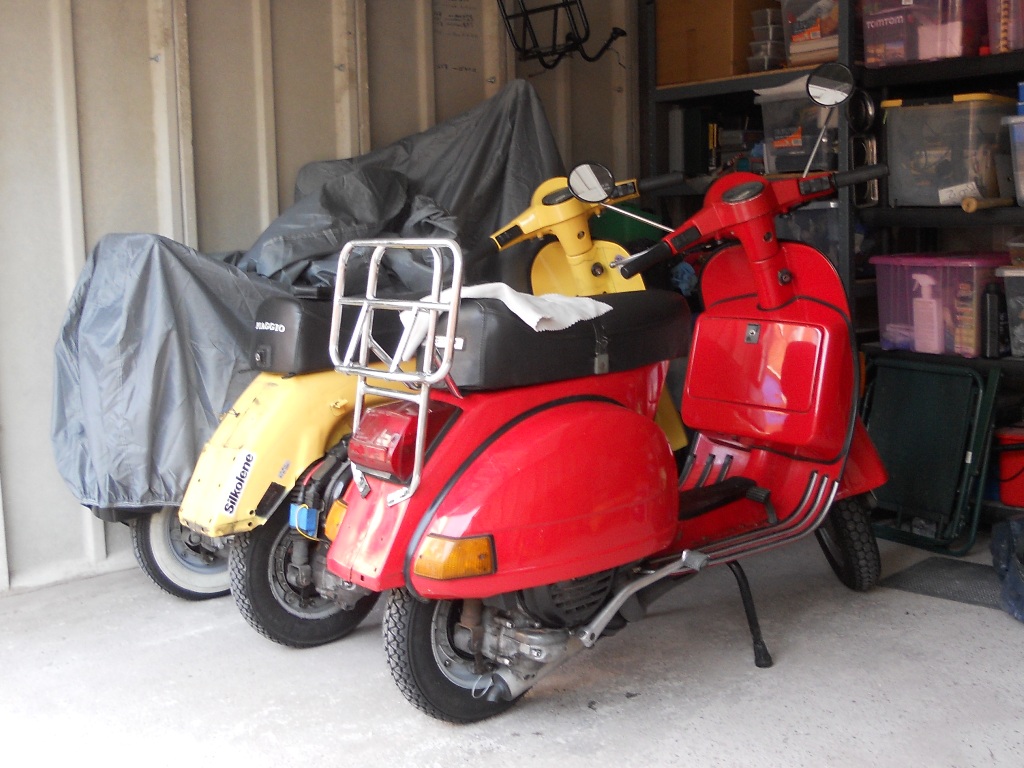 we're getting there...LeoVinci exhaust on now...also had to put a new petrol gauge sender unit in...found the rack at the back of the shed...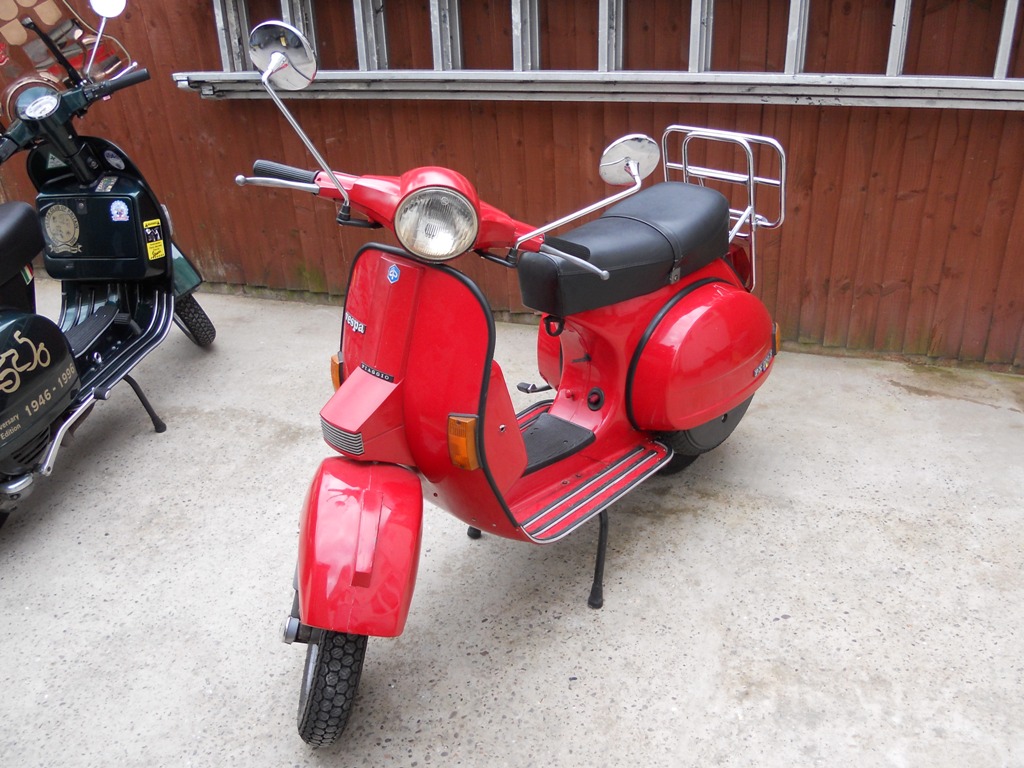 mirrors came off Marvin's written off PX...original metal frame seat back on...just the front brakes to service now...