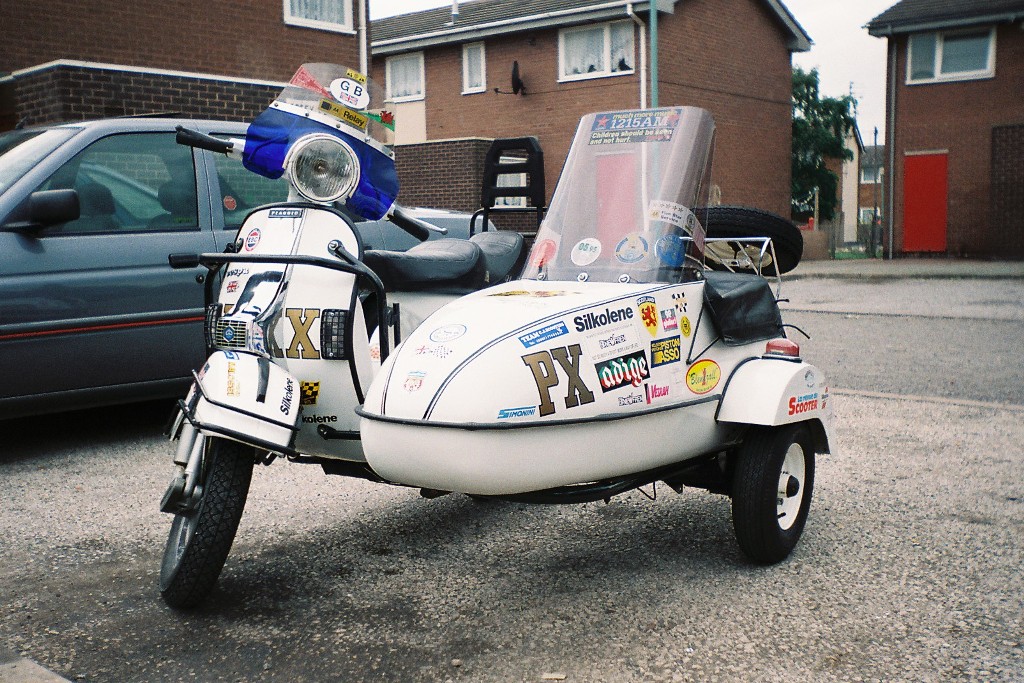 photo from the summer of 1994...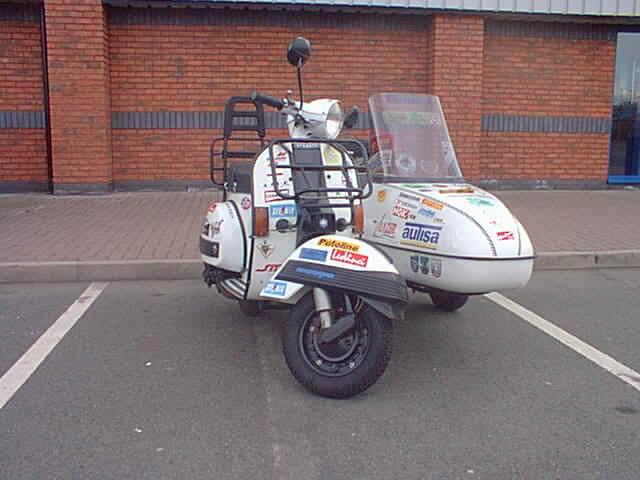 I'm going to guess that this and the following seven photo's were taken in 1998...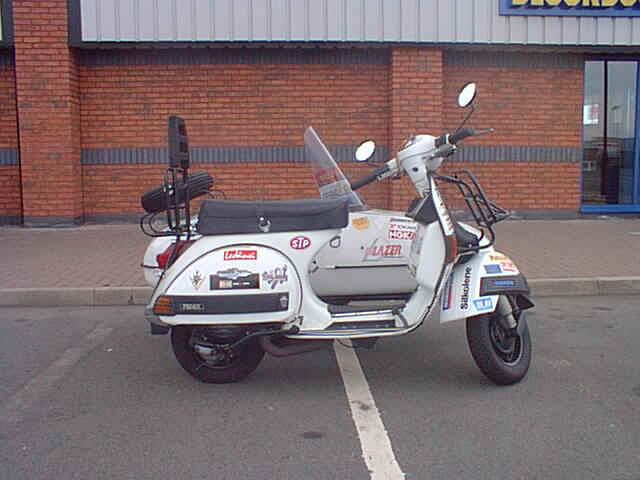 original frame had rotted...this was the second rebuild...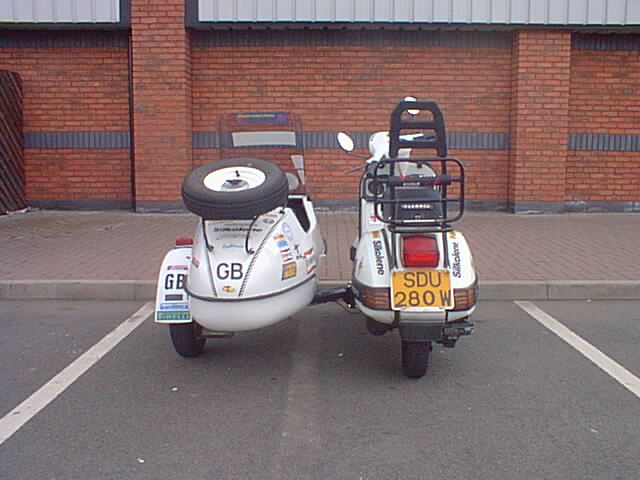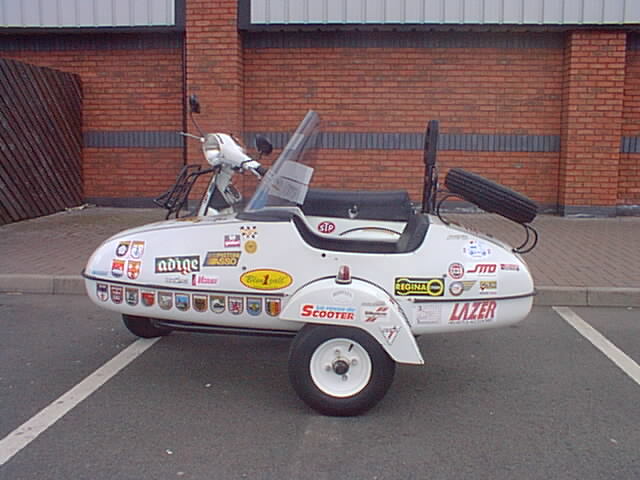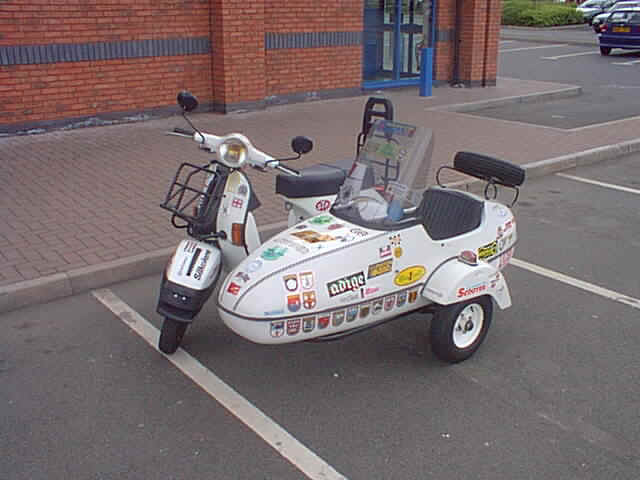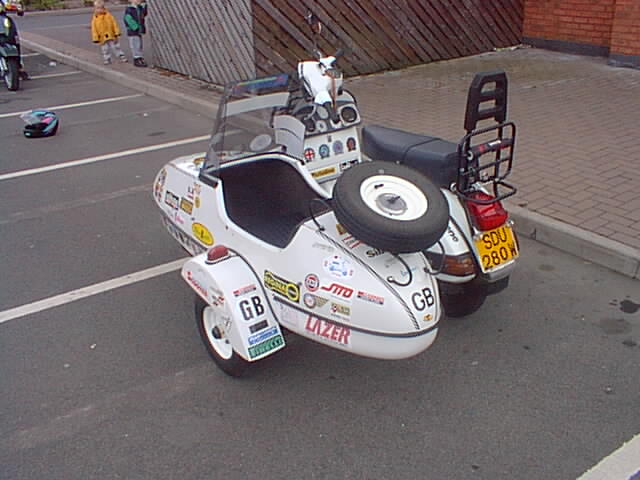 Leon and Tom in the background...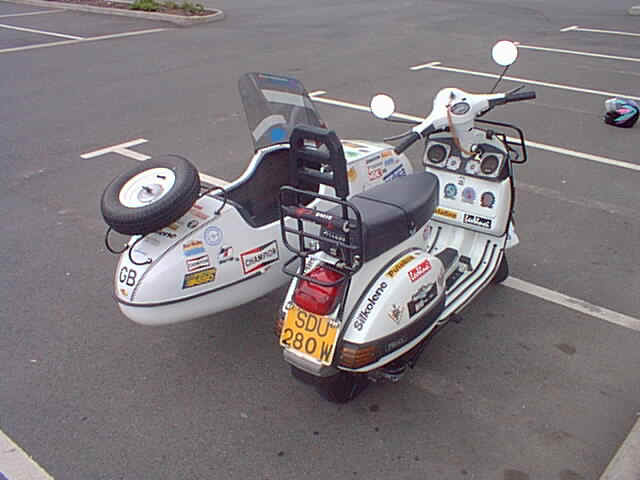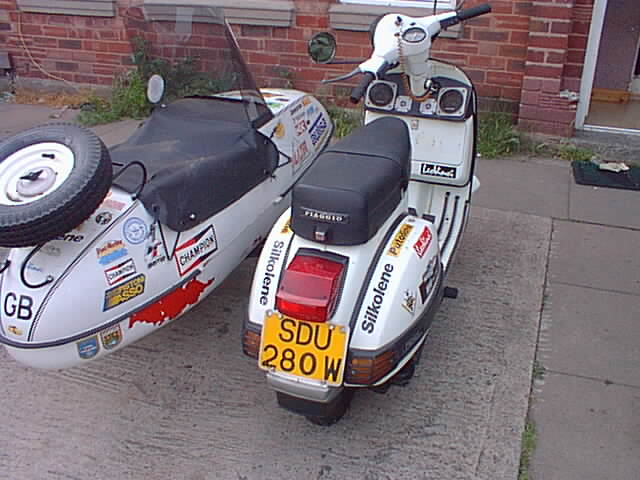 I think this photo and the following seven were taken in 2006 after the scooter and sidecar had been sat outside my front window for 12 months following the demolition of the council garages I used to keep it in...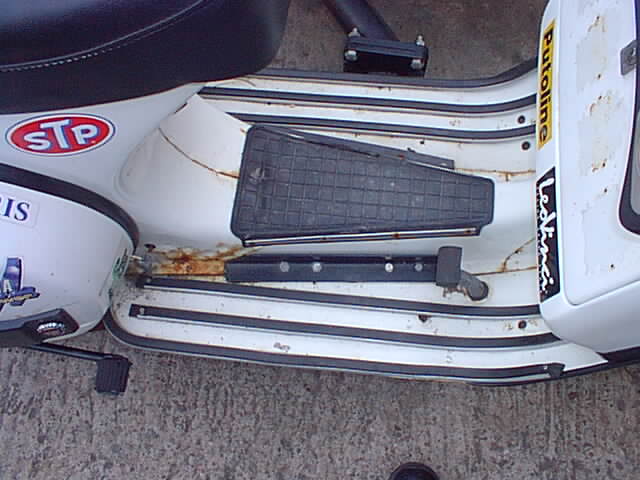 looking the worse for wear after a harsh winter...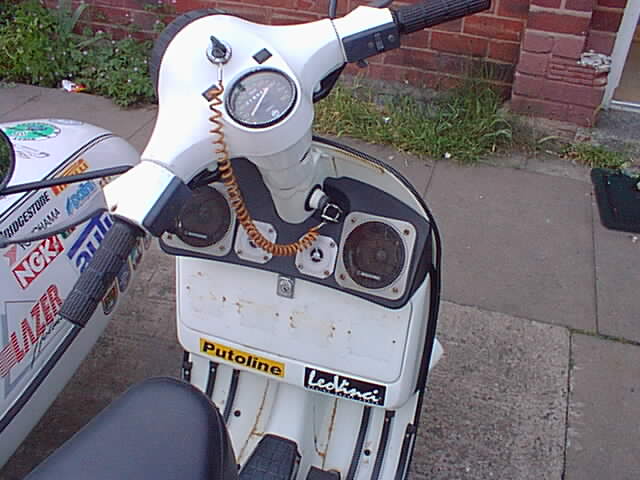 I wonder how much that speaker console would fetch now!!..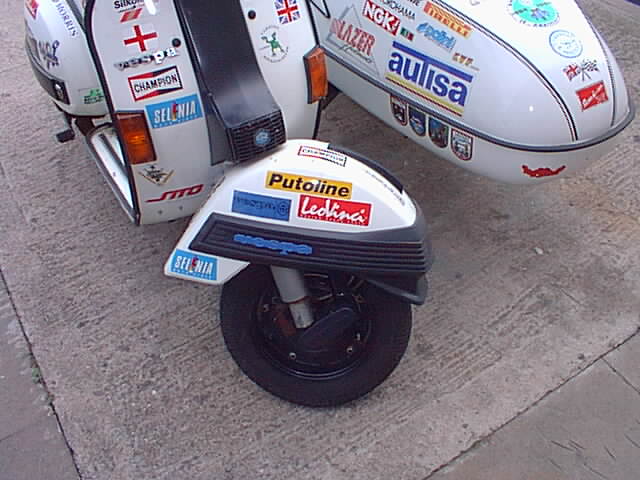 I bought that mudguard shroud back from Italy in 1996...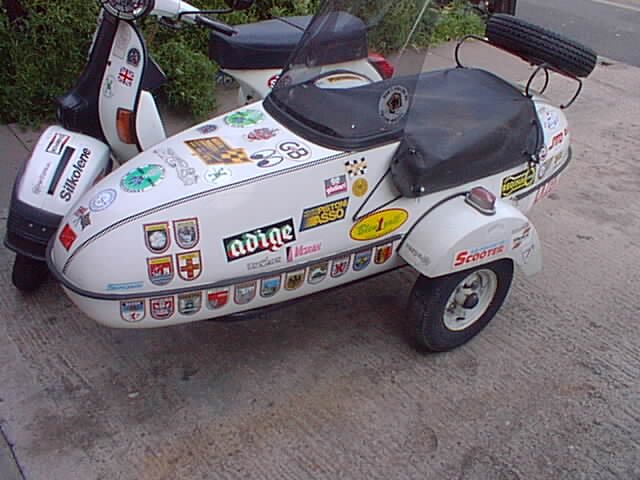 didn't look too bad from this angle...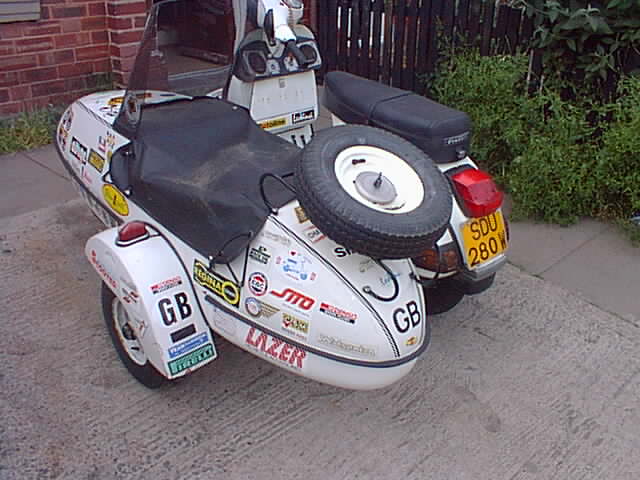 or from here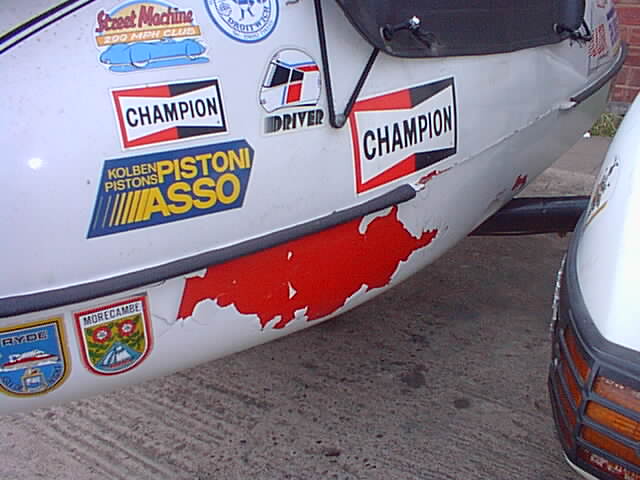 paint was cascading off the sidecar...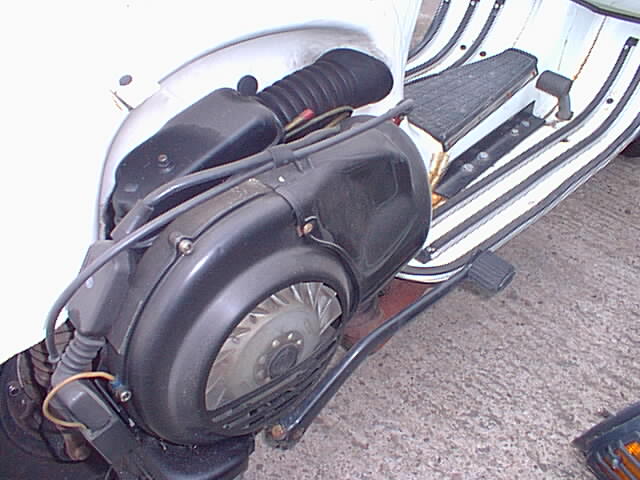 old P range engine was still solid though...