I'm not a mod...I don't like mod music...I don't dress like a mod...except for the parka on rainy days...but I did own a scooter in the mod style...this scooter used to put a smile on everyone's face...no sorry...everybody used to piss themselves laughing...that's more like it...
this page was originally built using scanned photo's...on the 18/07/2012 I rebuilt it using digitally enhanced pictures from original negatives...on the 26/08/2015 more digitally enhanced photo's were added after finding more negatives...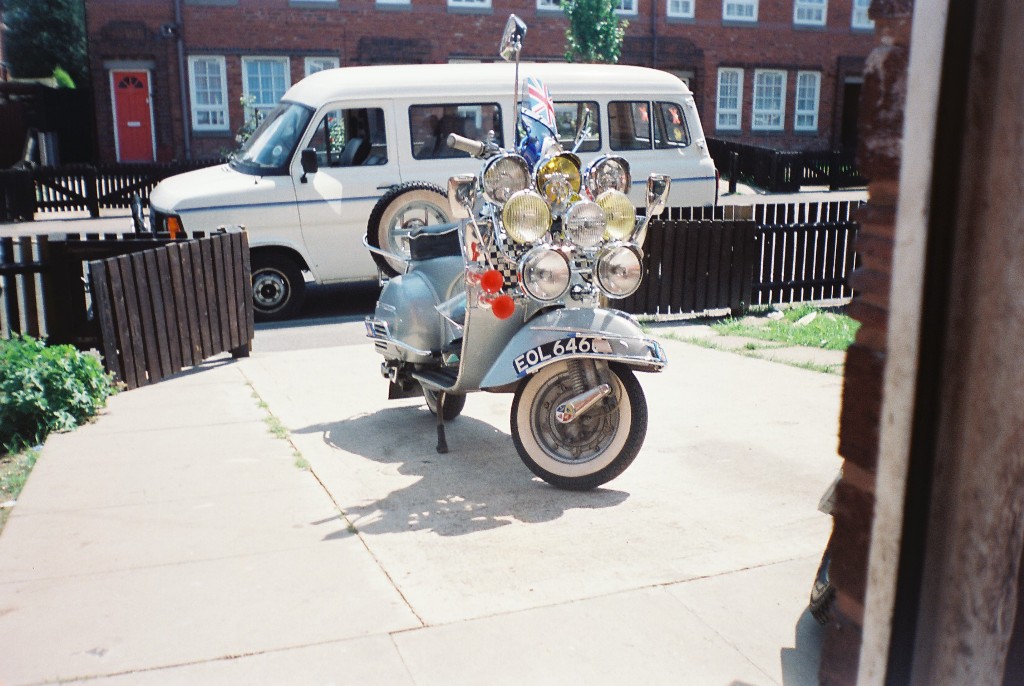 I used to spend hours cleaning this...the paintwork was original...it won quite a few trophy's at custom shows for best unrestored vespa...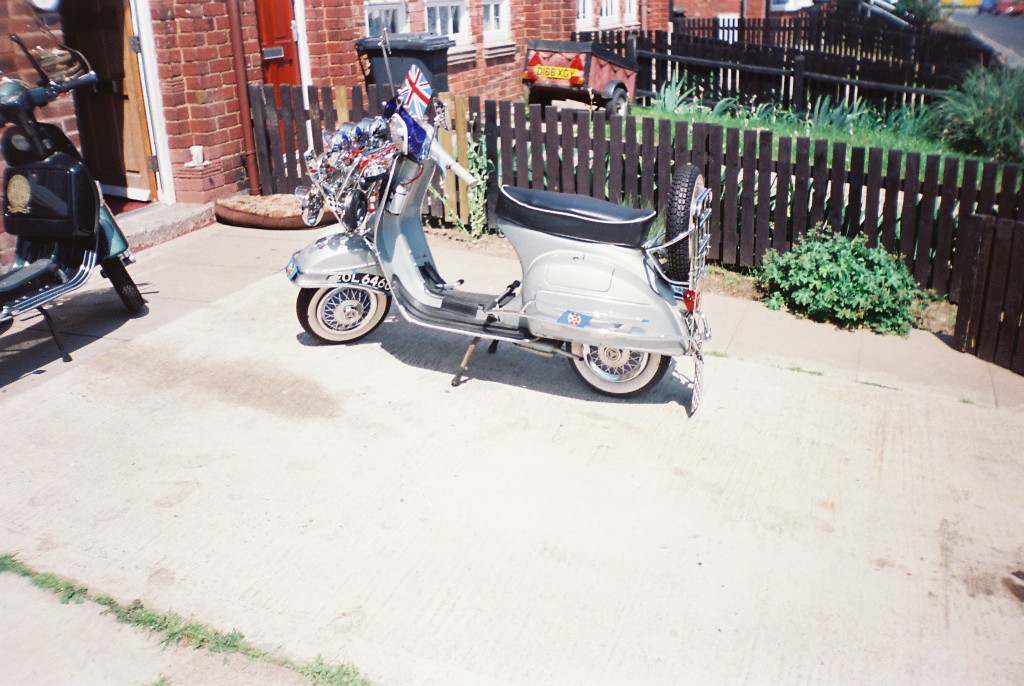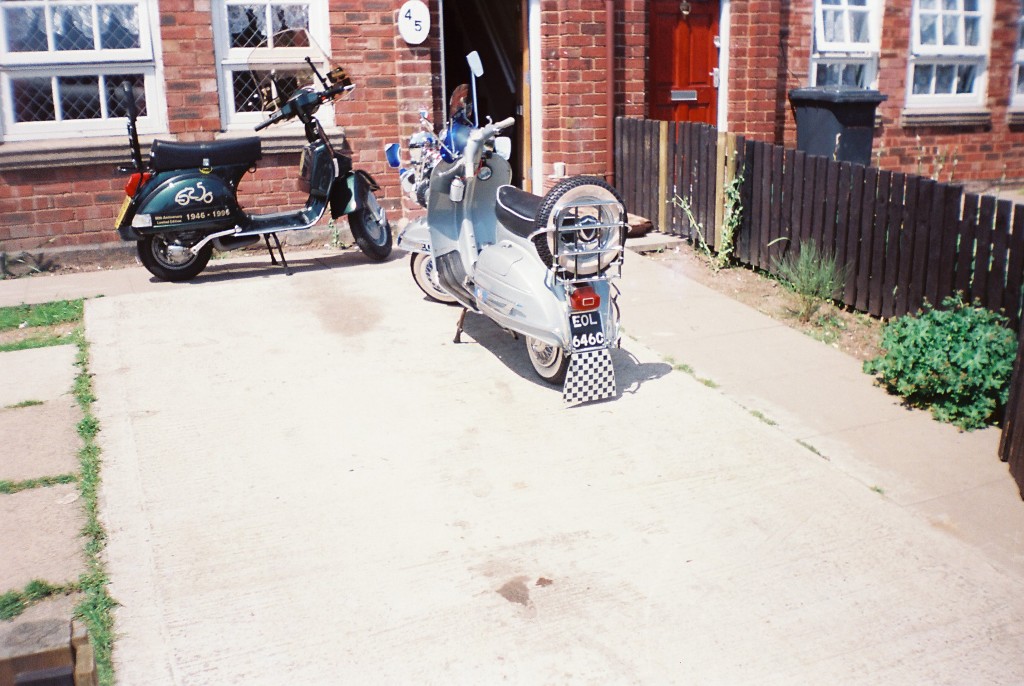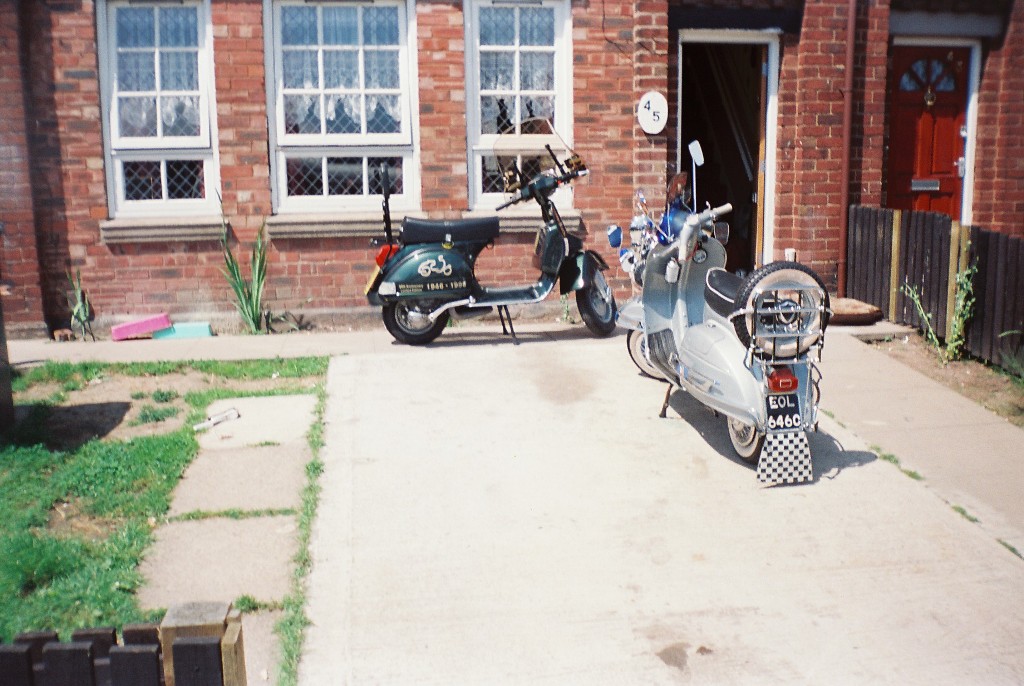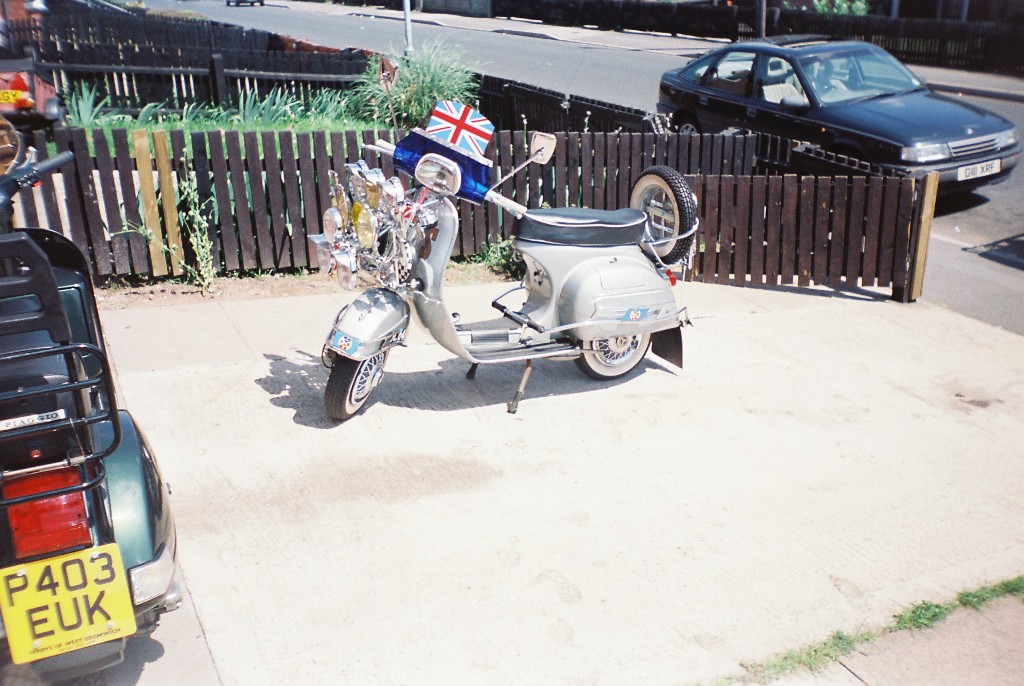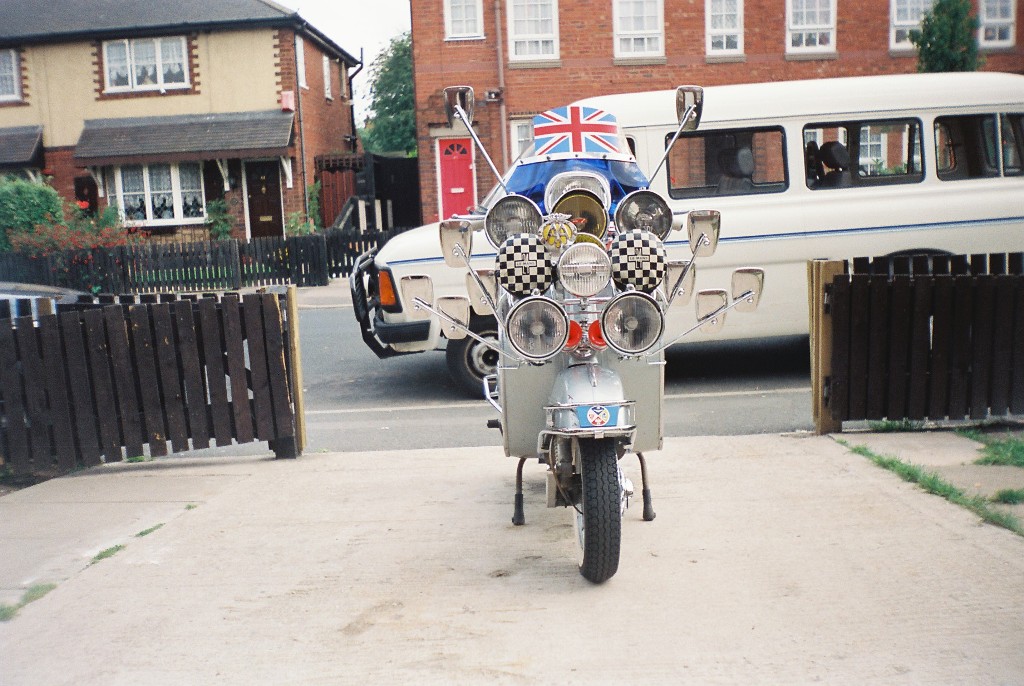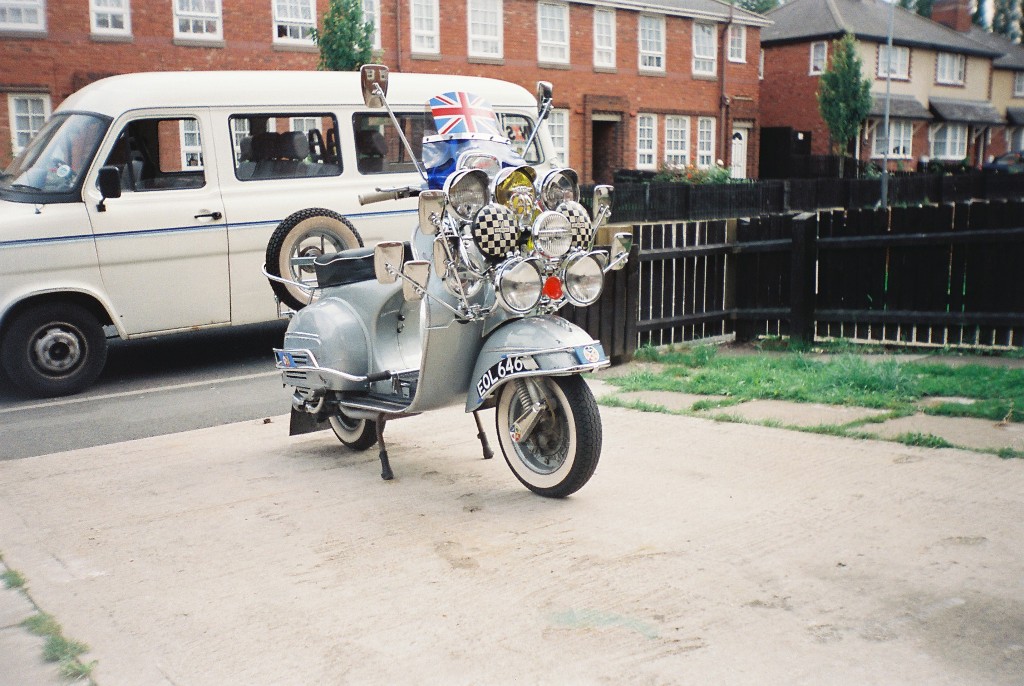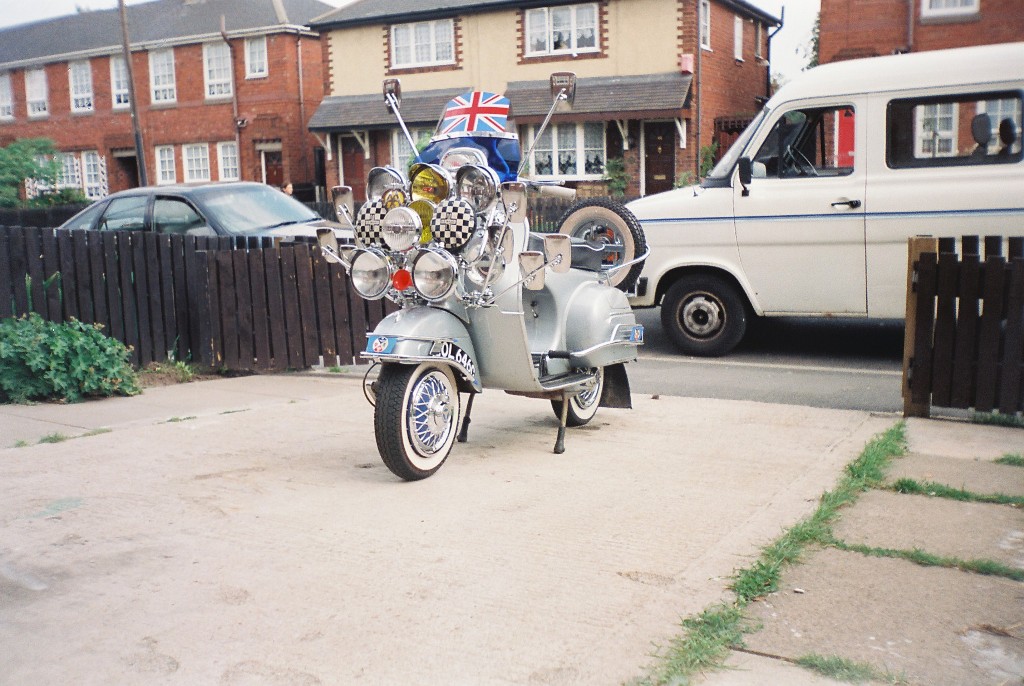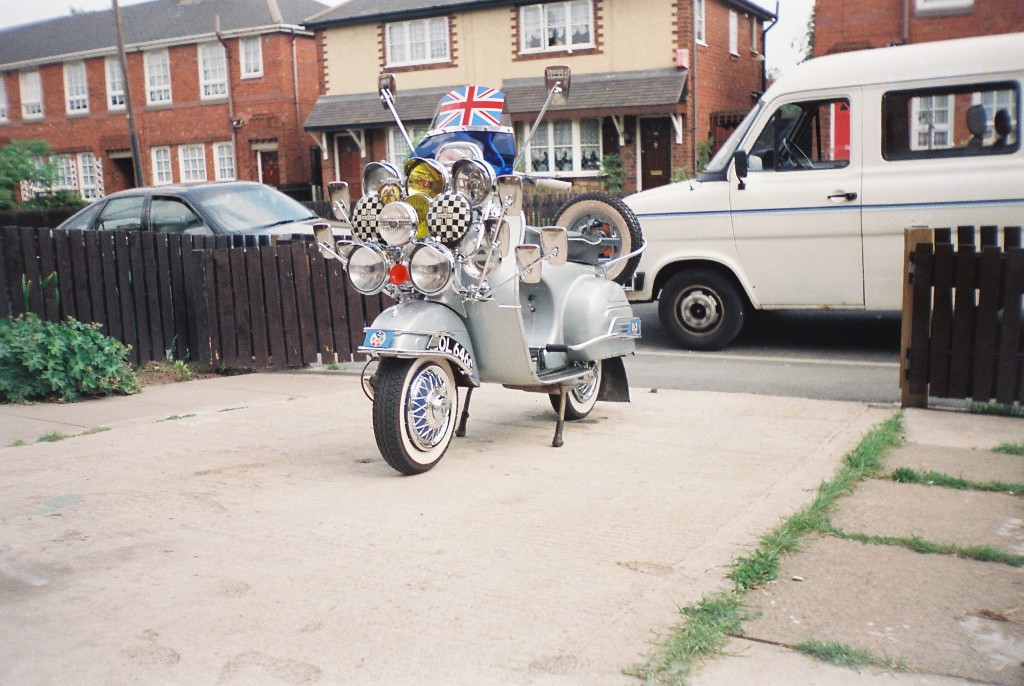 Look at the seat on this...doesn't it just cry out comfort...how far would you ride it???...I only did one journey of any distance on this...that was one too many...I like the style of a 60's scooter...but I like the comfort & speed of a newer one...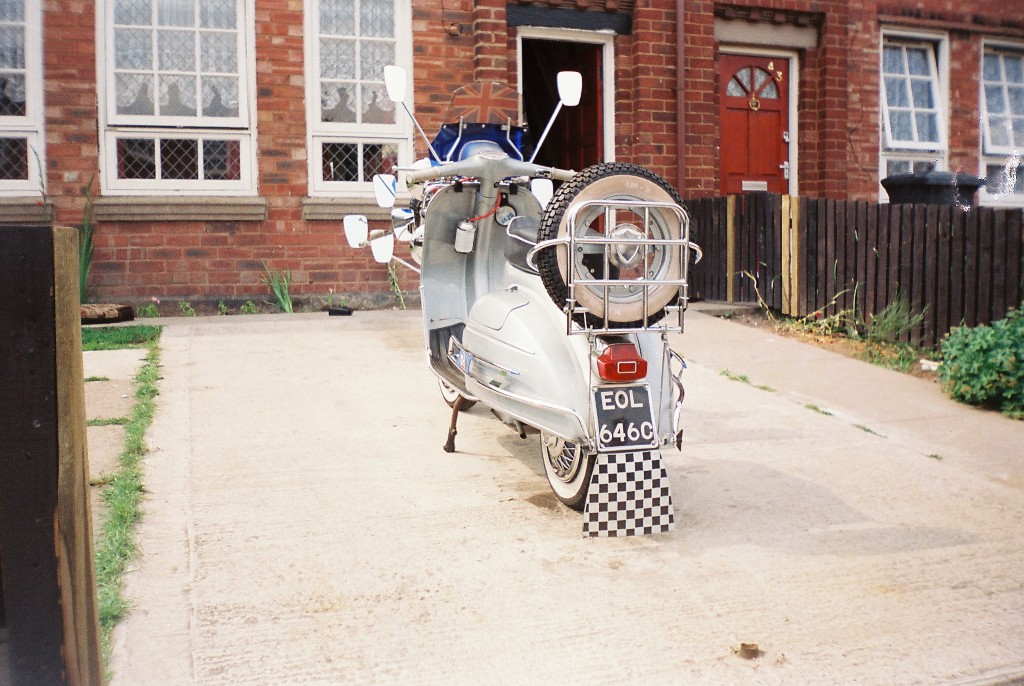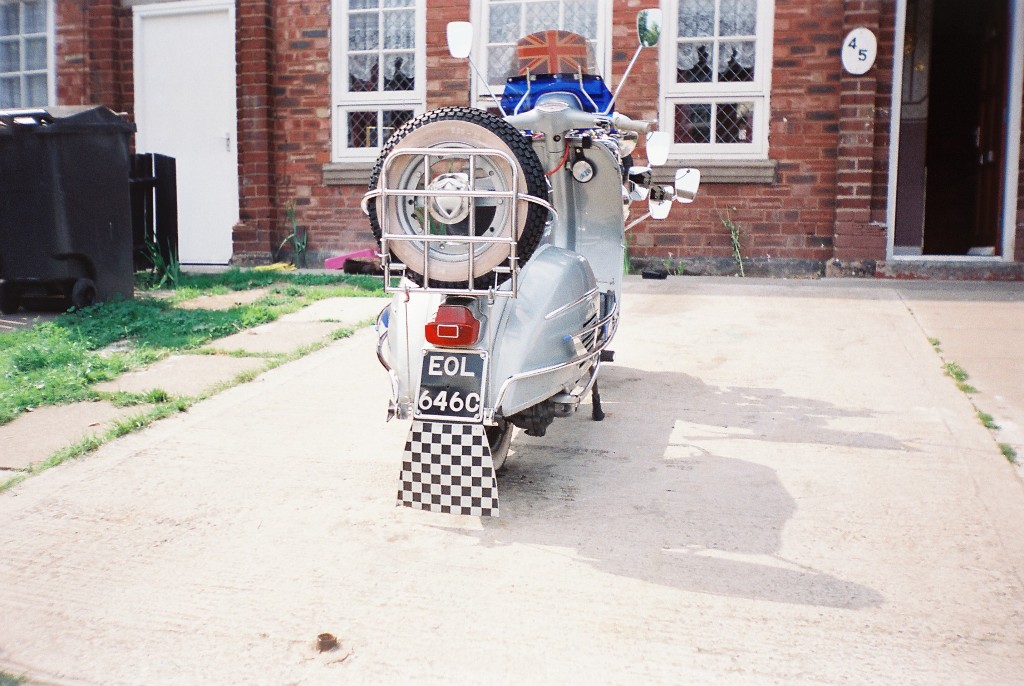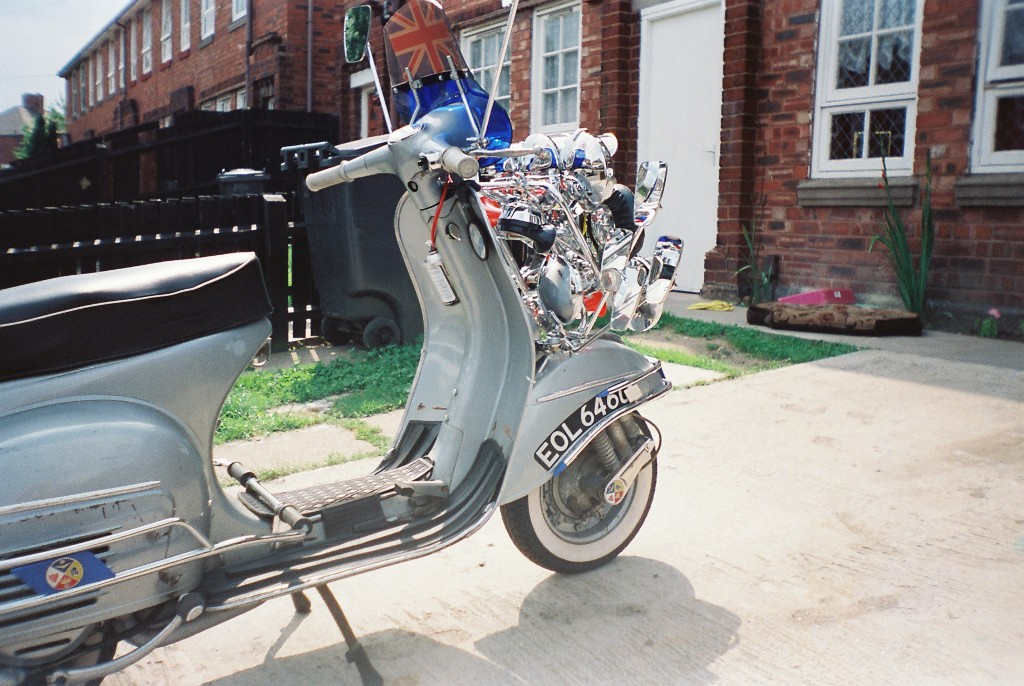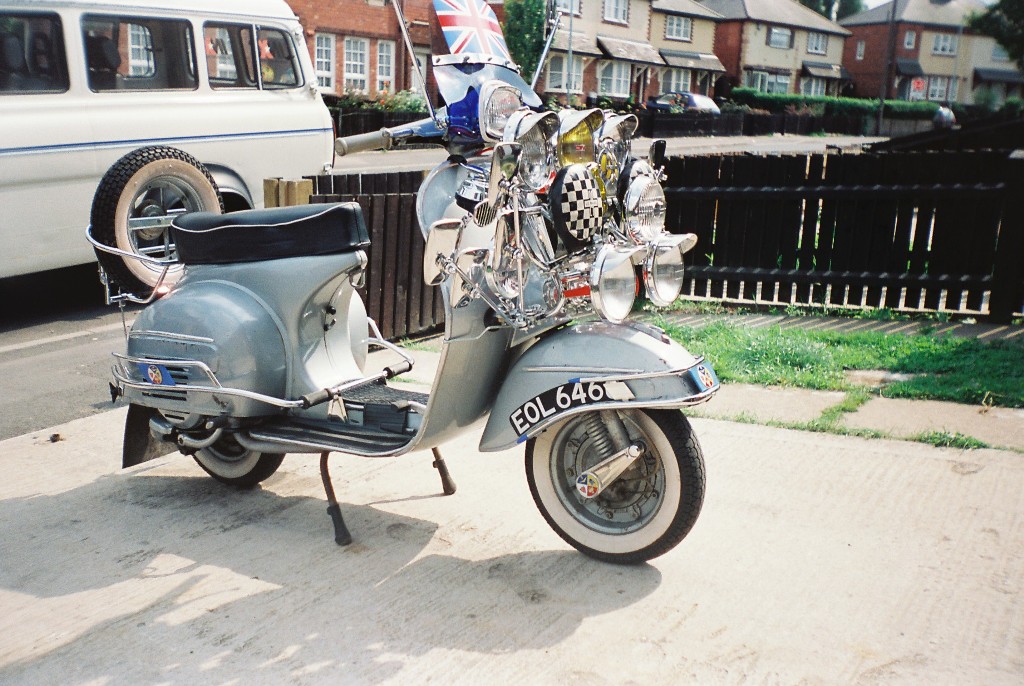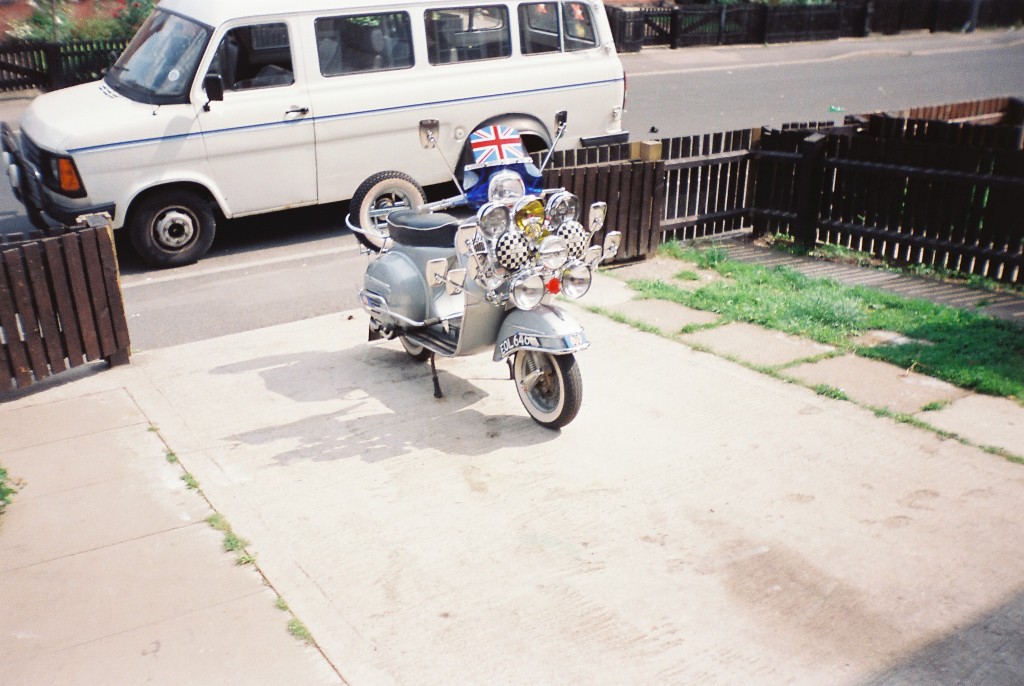 I took these photo's mid 97...32 years old and it will probably last another 32...I sold this scooter just before Easter last year (98)...I needed the money to buy the GS...I sometimes regret it...I had a lot of fun on this little gem...
When I sold it...it had an ironing board back rest...and twice the number of lights and mirrors added...I did take some photo's...but...can I find them???...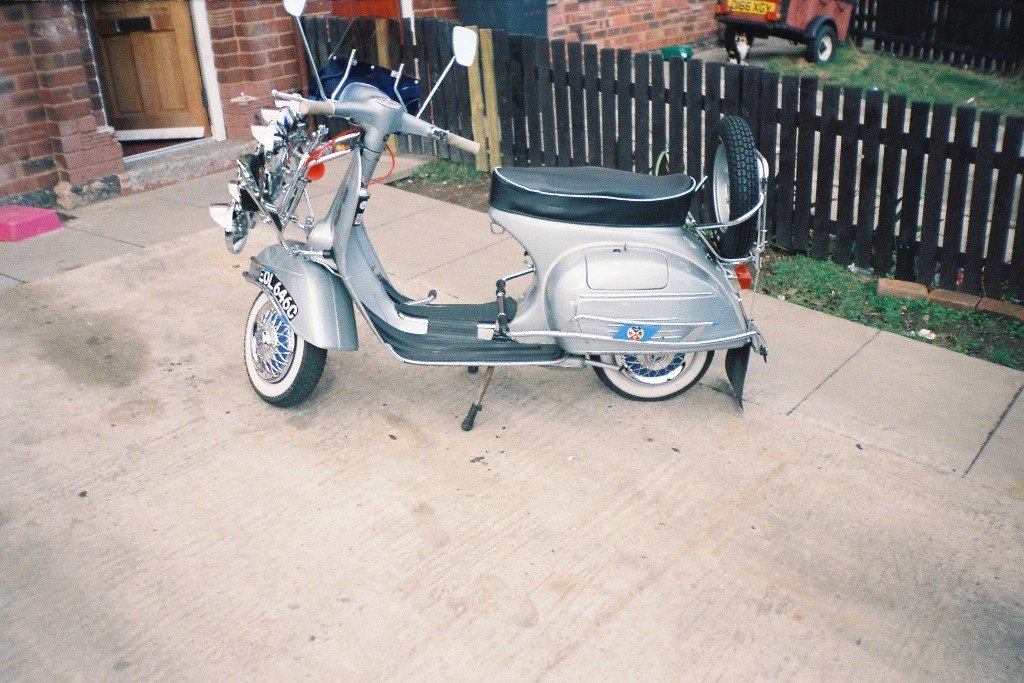 I did find more negatives but they are earlier pictures...this can be seen by the fact that there is no Union Jack on the flyscreen...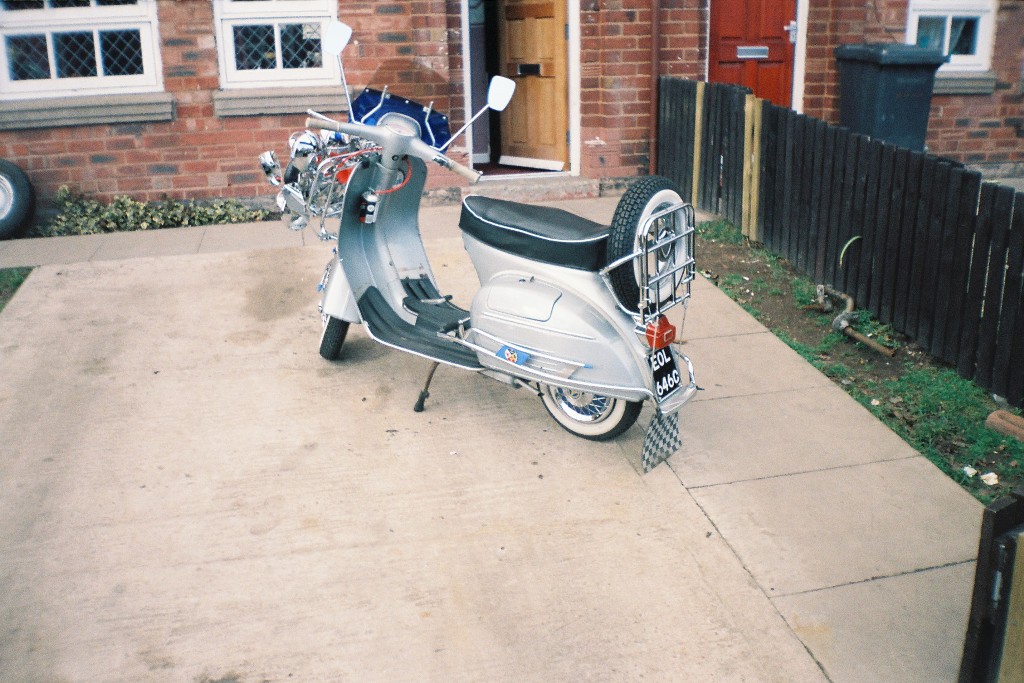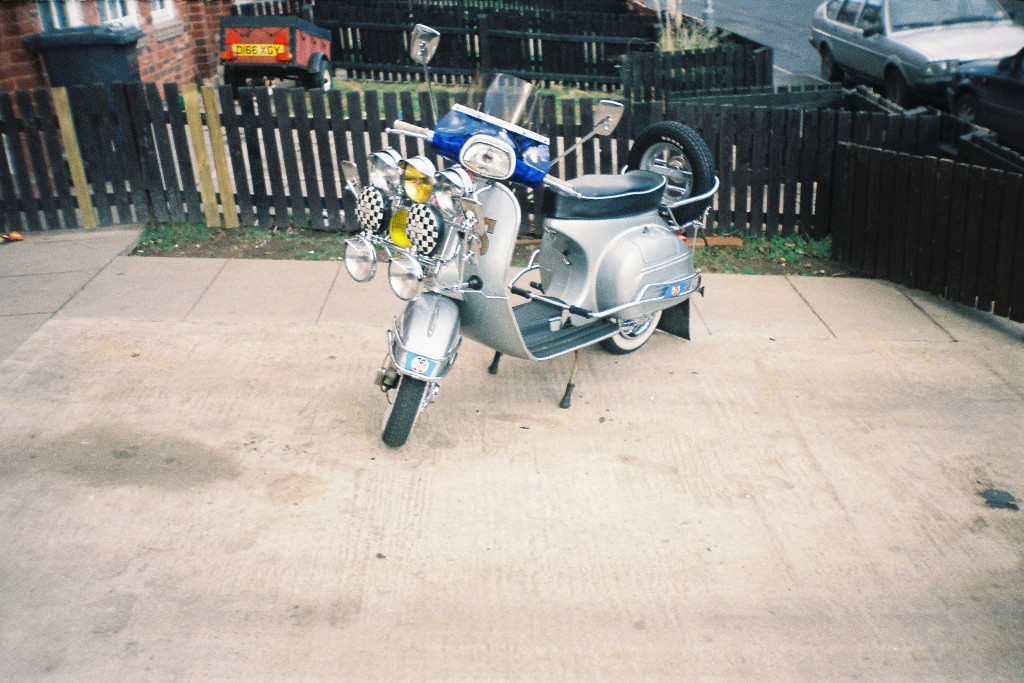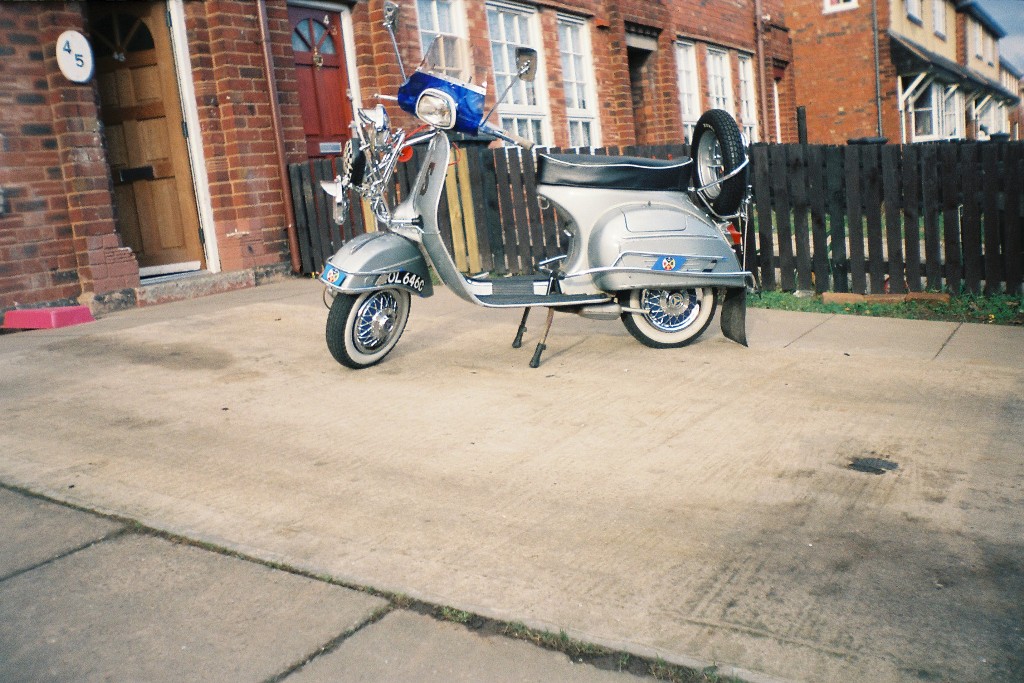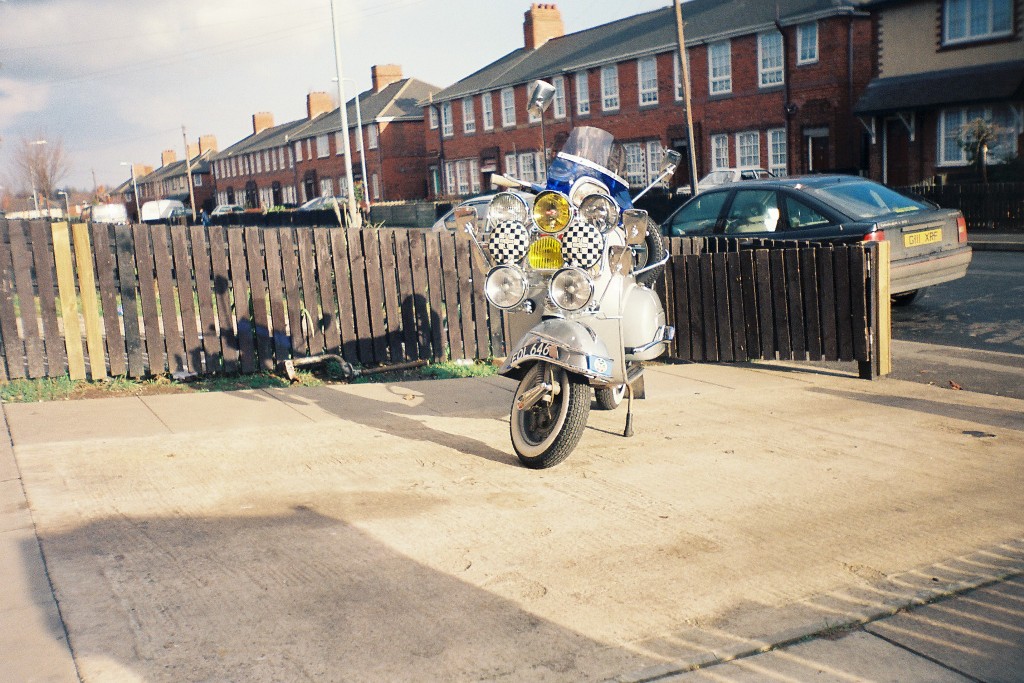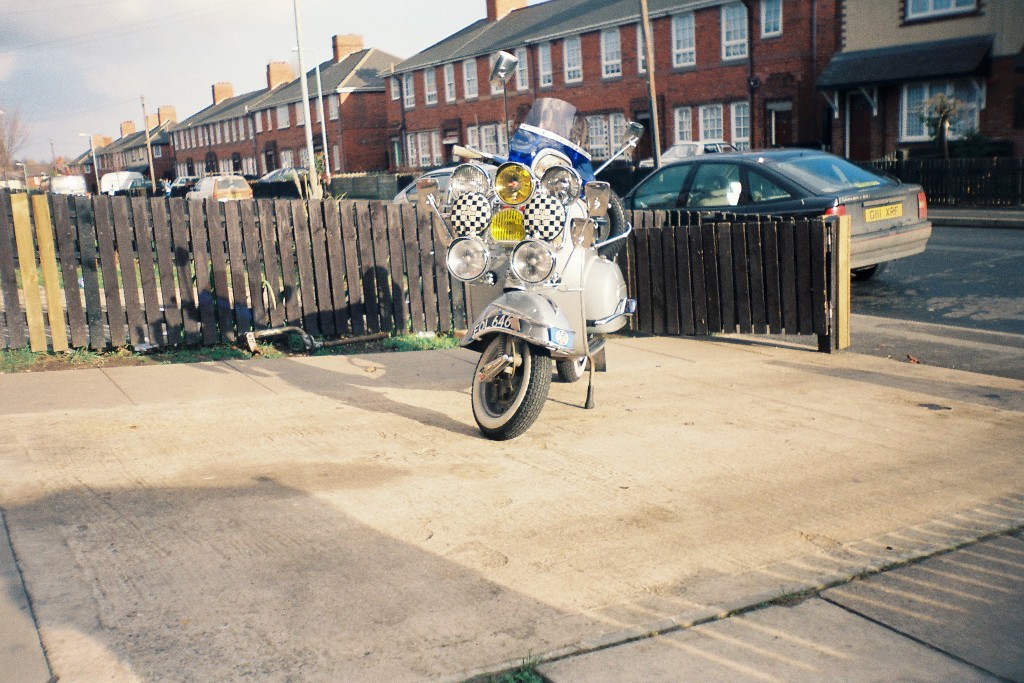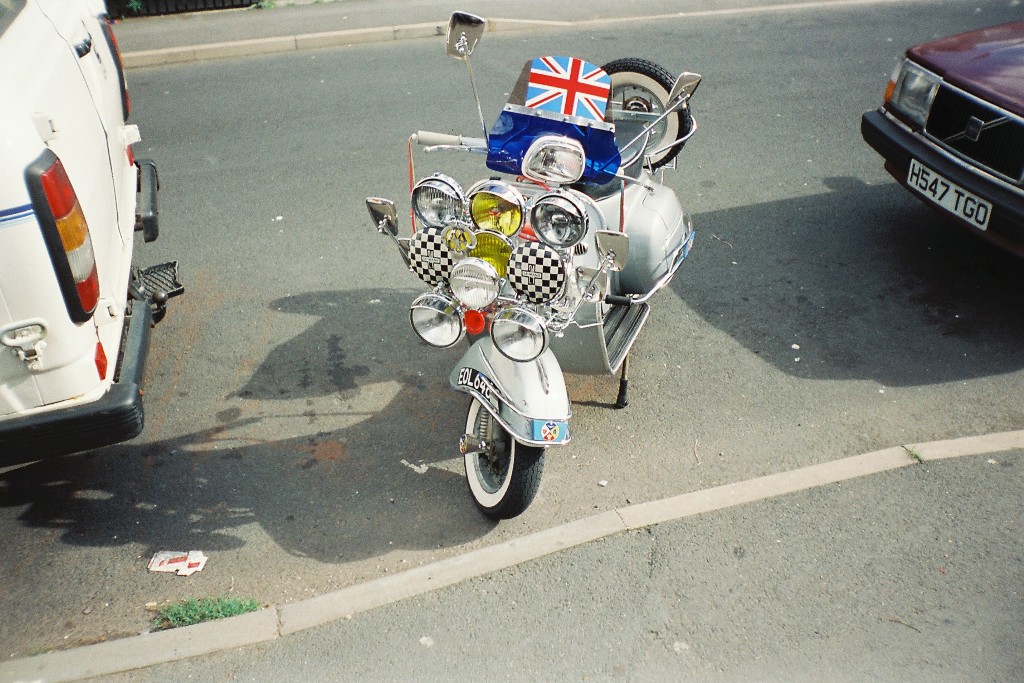 this picture does have the Union Jack on the flyscreen...it also has tassels on the end of the grips...still no ironing board backrest though...